Following key product updates to its various flagship laptop ranges in 2020, ASUS has kicked off the year in the same vein. At this year's CES 2021, the brand announced a slew of updates to its existing ASUS range. In addition to this, ASUS also announced the launch of several new laptops to the market, aimed at the remote user.
The list of new and updated units is quite comprehensive.
ZenBook Duo 14 (UX482)
ZenBook Pro Duo 15 OLED (UX582)
ZenBook Flip 15 (UX564)
ExpertBook B9 (B9400 vPro)
ExpertBook B1 (B1400, B1500)
TUF Dash F15
VivoBook S14 (S435)
Chromebook CX9 (CX9400)
Chromebook Flip CX5 (CX5500)
BR1100C
BR1100F
ASUS ZenBook
Asus' ZenBook Duo 14 offers many great benefits and features on a 14″ and 12.6″ ScreenPad Plus. With a more compact form factor, it's designed to enable the ultimate mobile productivity. Measuring a mere 16.9mm thin, making it extremely lightweight. The unit is powered by 11th-gen Intel Core CPUs, offering up to 17 hours battery life for all-day usage.
With the ASUS ZenBook Pro Duo 15 OLED (UX582), the laptop delivers flagship performance. The unit sports the 10th-gen Intel® Core™ i9 CPU. It is also equipped with a next-gen NVIDIA® GeForce® laptop GPU. The laptop was designed to benefit from all the advancements of NVIDIA Studio for creators.
From a ZenBook single-screen perspective, the ASUS ZenBook Flip 15 (UX564) offers a convertible 15.6″ frame. It is one of the world's most compact 15.6″ convertible laptop, while also featuring an FHD NanoEdge touchscreen.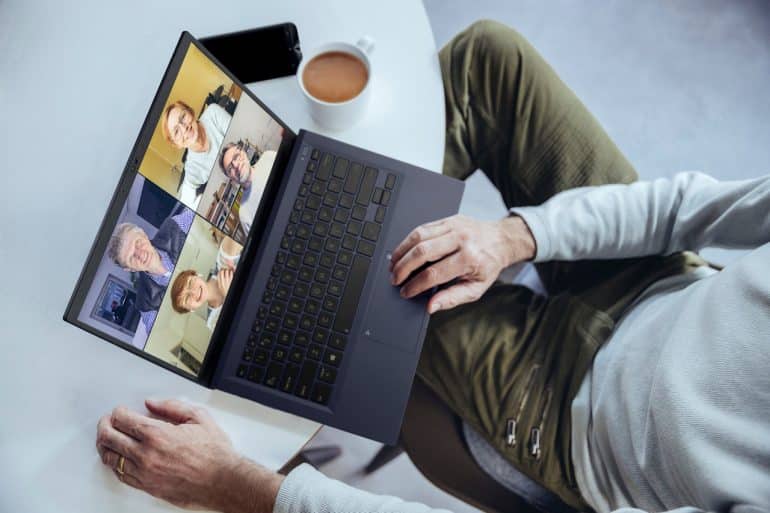 ASUS ExpertBook
ASUS has announced a new range of business units, the ASUS ExpertBook. This includes both laptops and desktop machines. These ExpertBook laptops were designed to offer unrivalled mobility for business users. It offers the lightest chassis in its class, along with US military-grade durability and all-day-long battery.
The ExpertBook range includes an ergonomic design with robust security features as well. It was specifically incorporated to assist professionals to work comfortably and securely, anytime and anywhere.
Two laptop units were announced as part of the launch. This includes the ExpertBook B9 (B9400 vPro) and ExpertBook B1 (B1400, B1500).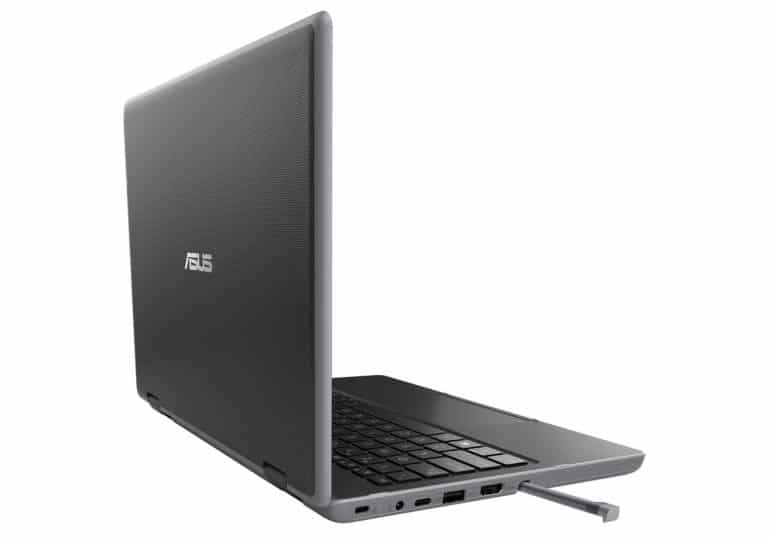 ASUS also has announced at the CES 2021 event, two more laptops in this space. This includes the BR1100C and ASUS BR1100F units. Built to military-grade standards, each unit features clever protective elements. This includes an all-round rubber bumper, spill-resistant keyboard and ultratough I/O ports.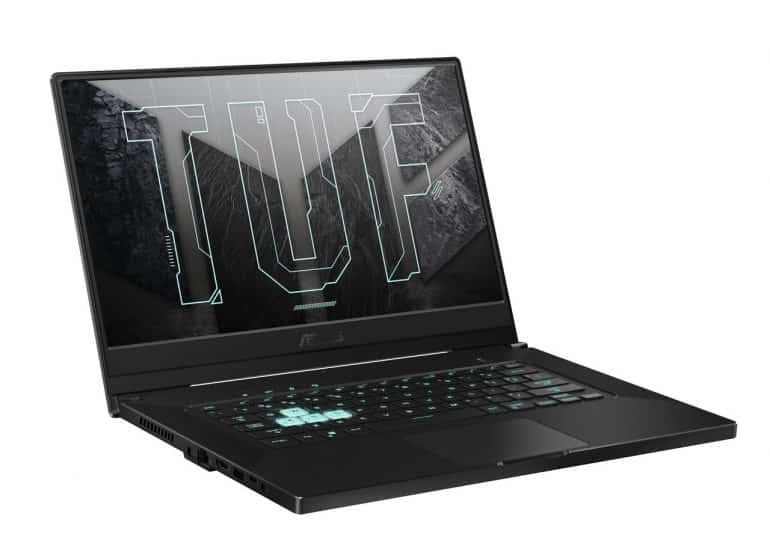 ASUS TUF Dash F15
The new ASUS TUF Dash F15 is a thin and light gaming laptop, which brings power and portability.
It has a 15" chassis measuring in at 19.9mm thin and weighing just 2kg. The unit is wrapped in a sleek and streamlined new look for the TUF brand.
It's also tagged as the fast 11th-gen Intel® Core™ laptop. It includes an Intel® Core™ i7-11375H CPU, which clocks up to 5GHz. This gives users a premium, ultraportable game performance, allowing them to blaze through a wide range of tasks.
The unit is powered by Amper, with options up to GeForce RTX™ 3070 GPU. It also includes high-refresh display options, up to a 240Hz/3ms gaming panel with 100% sRGB.
Despite its all-out power, it still largely efficient, providing 16.6 hours of battery life. This includes Type-C charging for the ultimate in flexibility.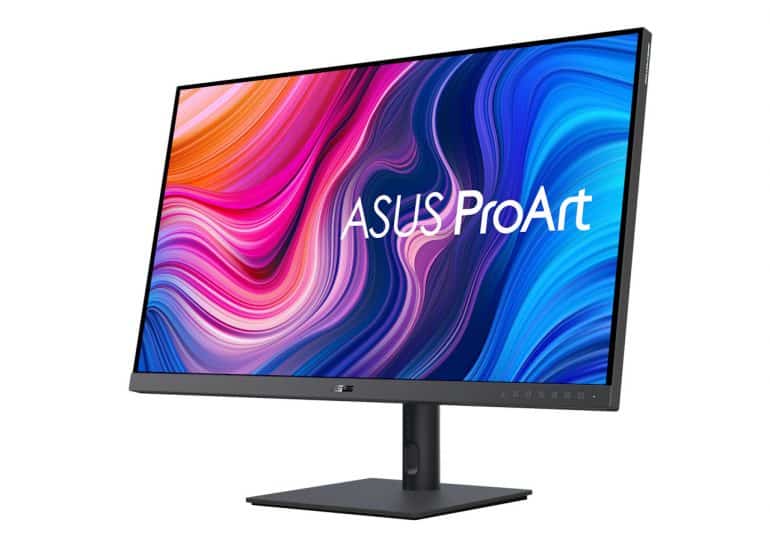 Monitors
Further to this list of laptops, ASUS also announced its new range of gaming and business monitors. The list includes:
ROG Swift PG32UQ: 32″ IPS anti-glare, 3840x2160px, 144Hz, G-sync, DisplayHDR™ 600
ROG Strix XG43UQ: 43″ VA non-glare, 3840x2160px, 144Hz, FreeSync Premium Pro, DisplayHDR™ 1000
ROG Swift PG279QM: 27″ fast IPS non-glare, 2560x1440px, 240Hz, G-sync, DisplayHDR™ 400
ROG Strix XG16AHP-W: 15.6″ IPS non-glare, 1920x1080px, 144Hz, built-in battery
TUF Gaming VG28UQL1A: 28″ fast IPS non-glare, 3840x2160px, 144Hz, ELMB SYNC, DisplayHDR™ 400
ProArt Display PA148CTV: 14″ IPS non-glare, 1920x1080px
ProArt Display PA329CV: 32″ IPS non-glare, 3840x2160px, DisplayHDR™ 400
ZenScreen MB16ACV: 15.6″ IPS non-glare, 1920x1080px
ZenBeam Latte L1 Projector: up to 120″, Portable, 720p, 300 lumens, 12-hour battery life
South African Launch and Availability
The range of newly announced ASUS laptops and monitors at CES 2021 will be released throughout Q1.
For the ZenBook Duo 14 (UX482) and ZenBook Flip 15 (UX564) it will be available from mid-February. The units will be available for sale through retail partners Computer Mania, Incredible Connection and Takealot starting at R31,999.
The range of ASUS business laptops will be available from April. No pricing has been released for the local market as yet.
From the gaming laptop range, the ASUS TUF Dash F15 will be available in February. It will be available from Computer Mania and Evetech starting at R28,999.
What do you think of the new ASUS laptops revealed at CES 2021?