With such an amazing cliffhanger ending, it's no surprise to hear that Netflix's Arcane Season 2 is pretty much a reality since the previous season ended. Netflix hit it out of the park with Arcane, an animated show set in the rich fantasy world of Riot Games' League of Legends, delivering one of the most exciting and finely-crafted video game adaptations of all time, possibly the best adaptation of all time. The first season premiered in November 2021, and it is suspected that fans can expect a release date around a similar time in 2023. There were nine episodes in the first season, and we imagine that for the second we can expect at least that many, if not more.
RELATED: The 21 Best Cartoon Movies to Watch on Netflix Right Now
The epic tale of clashing ideologies and the sibling rivalry between Vi and Jinx quickly became a smash hit, even with audiences that have never played League of Legends. The complex social hierarchy of Piltover and Zaun is bound to also play a major part in the upcoming season, especially since that explosive finale caused such an insurmountable breach between the two sisters. Viewers are sitting on the edge of their seats waiting to see what happens next.
With Arcane Season 2 looming ever closer, let's take a quick look at what are some of the things expect to see the most in the future of Jinx and Vi's tale, and what we know so far about the show's development behind the scenes.
RELATED: Netflix's Arcane Characters: Every League of Legends Champion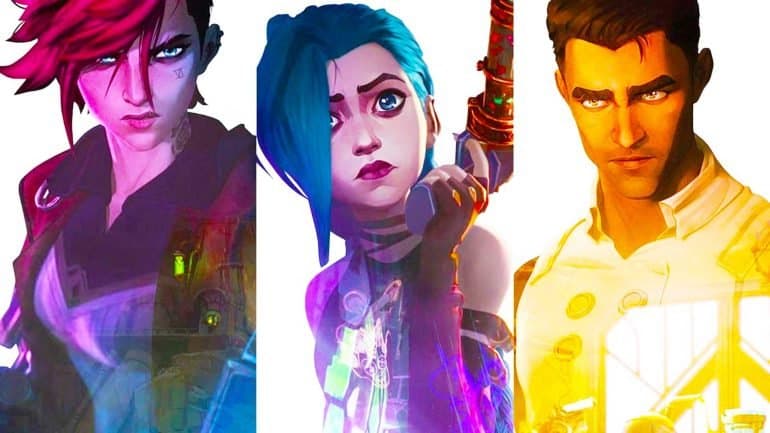 More Champions, More Problems
League of Legends veterans know very well that Piltover and Zaun are just parts of the sprawling fantasy world the game has cultivated over the years. As such, Vi and Jinx are but two characters in an ocean of fascinating roles that might be appearing in the upcoming Arcane Season 2.
It's been pretty much confirmed at this point that new champions will be joining the plot in Arcane Season 2. Fan-favourite picks for the new cast include Hextech-improved champion Camille, whose powers would fit perfectly with the rest of the show's plot. Considering Hextech is just getting started in the show, Camille's inclusion could serve as an origin story of sorts, and that's something that League of Legends veterans would surely love to see.
A longstanding fan theory that could also be confirmed with a new character is that Vander — Vi and Jinx's adoptive father — is actually Warwick: a lycan hero that was created by Singed's experiments. Keen-eyed fans have noticed many similarities between Vander and Warwick's characters, including their origins and nicknames. He's also tangentially related to Camille, which furthers the theory that the pair might be among the new characters introduced in the show's second season.
Fans are hoping that Ekko (voiced by Reed Shannon) will continue to feature in the series, and that Cassandra and Caitlyn will have more play in the story, wanting to know what happens to them as well. Fans loved to see the interaction between Shoola and Hoskel, and hope to see more power play between characters that interact with one another in the script, just like there is an intense powerplay in the game.
The Noxian Empire
As we mentioned before, Arcane focused most of its narrative on the towns of Piltover and Zaun during its first season, but that doesn't mean that we don't hear about other Runeterran cultures throughout the show's run. Noxus, the feared expansionistic empire, is mentioned frequently in some parts of the series, and some fans expect to see even more of the empire in Arcane League of Legends Season 2.
Noxus is an integral part of the League of Legends mythos. While most Runterran regions and cultures deal with magic and the channelling of elemental energies as their means of defence, Noxus relies on pure strength to achieve their many conquests. Some notable characters from the Noxian Empire would also make great additions to the world of Arcane, and they might be among the new faces that come with the upcoming season.
Darius is yet another character that long-time League of Legends fans are hoping to see in Arcane's season 2. Known as the Hand of Noxus, Darius has an interesting backstory that, in many ways, seems to relate closely to Vi and Jinx's origin story, including growing up with his brother, Draven, in the port city of Basilich.
With Noxus' story being further developed in Arcane Season 2, we can also expect to see the first glimmers of Demacia entering the world of the show. After all, the two kingdoms have a long history of conflict in the game, and heroes of both empires figure among the most notable champions on the League of Legends roster.
Demacia is more than likely going to be part of Arcane Season 2. It seems like the goal of the show is to breathe new life into the myths and legends of Runeterra, and the Kingdom of Demacia has always been an integral part of League of Legends lore. Maybe we'll even get to see Garen in the next season, although it seems more likely that Arcane focuses most of its plot on the divide between Jinx and Vi.
RELATED: Arcane: This Brand New Netflix Series Will Blow Your Mind
Further Down the Rabbit Hole
The season one finale made it very clear that the Powder we've come to know and love from early on in the show is slowly but assuredly becoming the deranged maniac that most fans of League of Legends know Jinx as.
Let's take a look at how the show's first season ended. Jinx is now very close to losing her sanity completely, almost killing her beloved sister in a final confrontation where she had to choose between her sister and the man who had become the closest thing to a friend she had in a long time, Silco.
Just as the Piltover council is about to grant Zaun its independency, Jinx fires a rocket at the council chamber… and that's it. We still don't know what happened after the explosion, but we can be sure that both Piltover and Zaun won't be as lenient towards Jinx when the dust has settled.
Arcane Season 2 will no doubt keep exploring Jinx's degrading psyche — after all, the character is pretty deranged in the game, especially compared to the show. Whether or not this craziness is a facade or not remains to be seen, but we can be sure that the second season will also explore the conflicting worldviews between Vi and Jinx in deeper detail.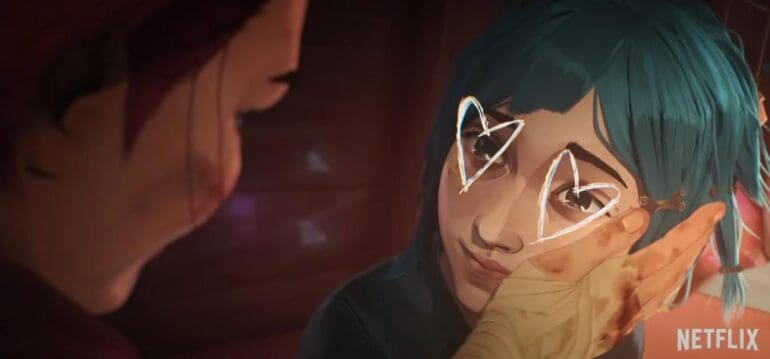 When Is Arcane Season 2 Coming to Netflix?
Now, this is a question that will hurt die-hard fans the most. The show's first season had an infamously long development time of five years — five years plagued with rumours and teasers, to the point that it seemed, for a time, like the project had been completely abandoned.
Even though the show's first season ended on a cliffhanger, Riot Games' CEO, Nicolo Laurent, has confirmed that Arcane season 2 won't be released in 2022. While a shockingly long development time like that of the first season is not entirely out of the cards, all things point towards 2023 being the year when we'll finally know what happened in that explosion.
One thing is for sure, though, fans of the show can expect the same amazing level of quality animation and incredible storytelling when Arcane Season 2 finally makes its debut on Netflix. Riot has also confirmed that the second season will be more integrated into the game's seasonal progression — that means that League of Legends fans can also expect to see more exclusive content and skins that tie with the narrative of the show.
It sounds like Netflix and Riot are going all out when the next season drops — and if it's anywhere close to the quality of the show's first season, we can expect season 2 to be a massive animated event that could give Netflix the popularity boost it so desperately needs.
Created by Christian Linke and Alex Yee for Netflix, and produced by Fortiche under the supervision of Riot Games, the cast of Arcane includes Hailee Steinfeld as Vi, Kevin Alejandro as Jayce Talis, Jason Spisak as Silco, Harry Lloyd as Viktor, Toks Olagundoye as Mel Medarda, JB Blanc as Vander, Remy Hii as Marcus, Amirah Vann as Sevika, Katie Leung as Caitlyn, Ella Purnell as Jinx, Mia Sinclair Jenness as Powder, Josh Keaton as Salo, Mick Wingert as Heimerdinger, Yuri Lowenthal as Mylo, and Erica Lindbeck as Elora.
Suppose you want to find out more about the series. In that case, there is a video series on the League of Legends YouTube channel called Arcane: Bridging the Rift that goes into detail about how the studio created the series and the animations, capturing the emotions of the characters and how they went about bringing the world of Runeterra to life. Co-creators Christian Linke and Alex Yee are featured in the video series, talking about how they had to bring these characters from the game for their loyal fans into the series.
RELATED: The 8 Best Animated Movies on Netflix
Tell us, are you excited for Netflix's Arcane season 2?