Discover the amazing world of Arcane characters with this comprehensive guide to all League of Legends champions. Read up on every champion now!
RELATED: Arcane Season 2: What We Can Expect To See In The Netflix Sequel
To celebrate the show's first season on Netflix (in collaboration with Riot Games and Fortiche Productions), we've made a list of all the League of Legends champions and characters that appeared in Arcane. To give you an insight into some of these champions, we've also included background details about these characters and their roles in League of Legends (one of the most popular MOBAs (multiplayer online battle arena) games ever created).
Netflix has recently shown some newfound prowess in the video game adaptation scene and the animated shows scene. Their previous failures have certainly made an impact on their production strategies, and now we have awesome shows like Arcane on the streaming service.
Based on League of Legends, Arcane (which currently holds a 100% score on Rotten Tomatoes) is a show that completely eclipses its competition, bringing the bar for animated series to a new high. For fans, League players and newcomers, the show sets up some of the most iconic League of Legends characters in the best ways possible. LoL veterans may already be familiar with some of the faces, but a lot of these characters are presented in fleshed-out episodes that humanise and showcase some relatable elements.
With that being said, luckily Arcane doesn't shove references down our throats. This makes it all the more worthwhile when LoL fans are able to notice the familiar characters from the video games and subtle Easter eggs present in the show.
If you weren't looking too closely at every little detail, we've got your back. In this article, we've compiled a list of the League of Legends champions that made an appearance in Arcane. To give a refresher, we've also added some background details about each of them.
RELATED: Arcane: This Brand New Netflix Series Will Blow Your Mind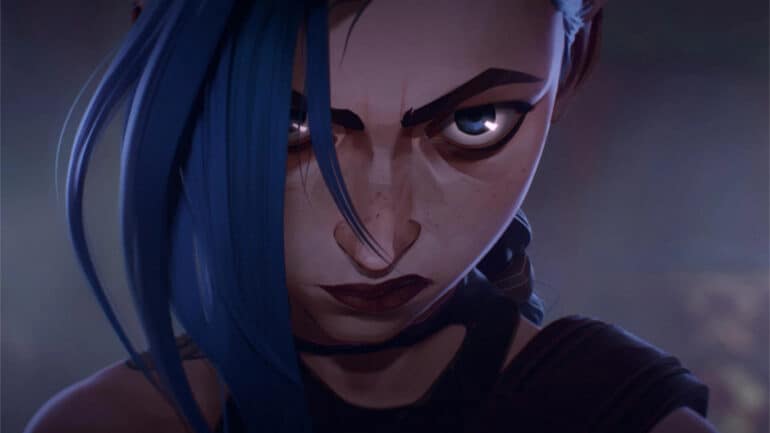 1. Jinx/Powder
Initially introduced with a different name, this blue-haired criminal mastermind was once a sweet little girl called Powder. She's one of the two main protagonists in Arcane, and the series serves as an insight into her life prior to the bomb threats and booby traps. Jinx's past is an interesting one and shows her psyche in a way we hadn't seen before. As one of League of Legends' most popular champions, she plays a significant role in the first three episodes of the animated series.
Before being introduced in Arcane, her claim to fame in League of Legends was her Harley Quinn-style of unhinged antics. She's a ranged character in the game and her voice lines are every bit as crazy as you'd expect them to be after finishing the show.
During promotion for the Netflix series, Jinx was definitely the face of the Arcane series as she was heavily advertised and even added to Fortnite as a playable character before the show was released. Of all the characters of Arcane, she is probably the most popular.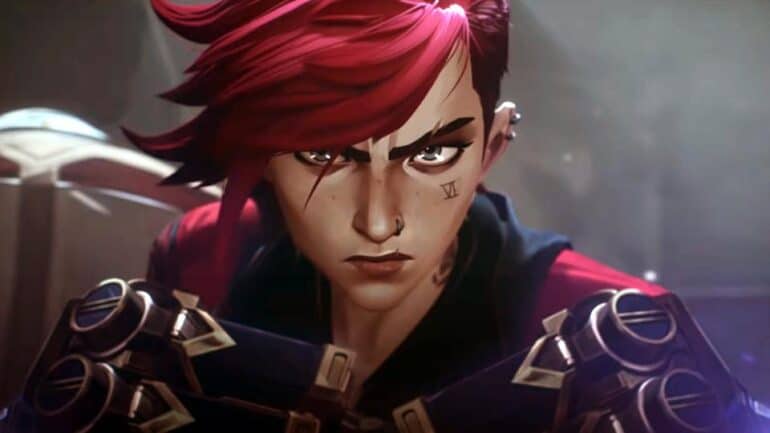 2. Vi/Violet
Played by popular Hollywood actress Hailee Steinfeld, Vi is a main protagonist alongside Jinx and she's a badass with the fists to match her hard-hitting words. Before Arcane's release, many fans of the game speculated that Vi was in fact the sister to Jinx. Riot Games did a good job of leaving subtle hints that generally led to an ambiguous conclusion until the show came out. With Arcane, we got a confirmation that the two are in fact sisters.
In-game, Vi is a hotheaded and fearsome champion that can knock the lights out of opponents in a flurry of punches. The show does a great job at translating this with Vi's gauntlets. Her protective instinct for Jinx, her little sister, is also shown heavily in Arcane.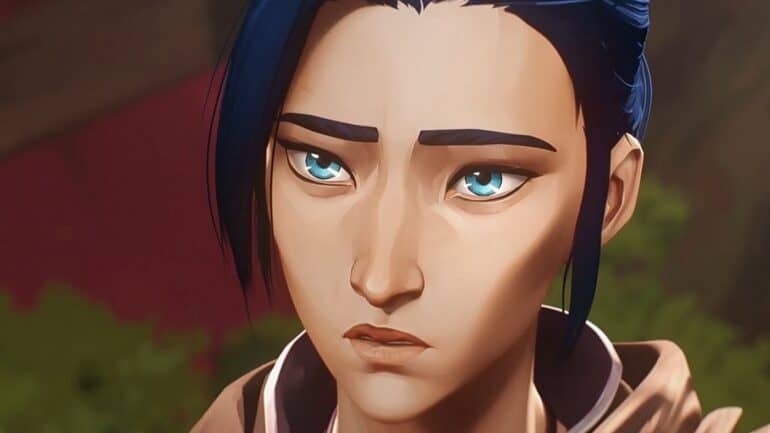 3. Caitlyn
Peacekeeper of Piltover and a straight arrow, Sheriff Caitlyn is another one of the League of Legends champions in Arcane. She plays a prominent role as Vi's partner. There's a budding romance teased between Caitlyn and Vi, but maybe the producers want to save that storyline for another season. She's a brilliant detective who is still rough around the edges. Her naivety towards the life of the undercity's residents is an interesting lens for viewers who are able to use her character's experiences as a voice for just how messed up Piltover is.
Before becoming Vi's 'Cupcake', Caitlyn Kiramman has always had a nice edge to her and that side is best shown in the League of Legends gameplay. Her character as a champion is older than her Arcane version, so she's a more refined cop with a lot of sass sprinkled in her voice lines.
She's one of the more interesting League champs as fans have wanted Riot to do more with her. Thankfully, Riot heard our cries!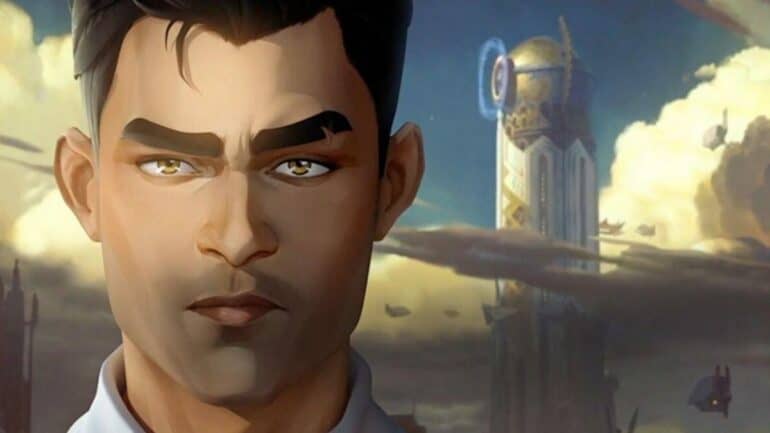 4. Jayce
One of the main characters of the series, Jayce Talis is an inventor with a unique perspective on the world of Runeterra. His keen eye is backed up by his intelligence and a heart for the people. Jayce is from one of the lesser houses in a city where class and status are the unprinted currency. Because of this, he really isn't regarded as much of a voice initially. However, he gains respect when he is able to create Hextech along with the help of a brilliant scientist named Viktor.
His lore in League was slightly different and he was initially presented as an arrogant inventor. Becoming fleshed out in Arcane has done a lot of good for his character, but that doesn't mean we still won't see the egotistical Jayce that we all know and love sometime in the future.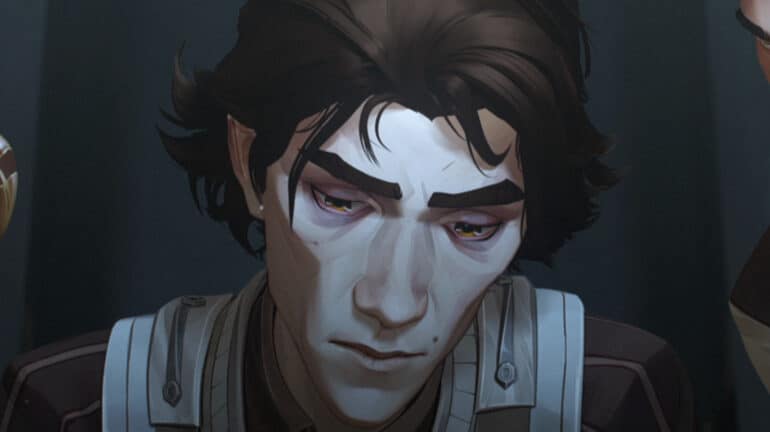 5. Viktor
An ambitious idealist, Viktor is perhaps the most tragic and complex character for any original fans of the League of Legends universe. This wild-eyed student of the Piltover Academy is someone that grew up in the undercity and worked his way into becoming the assistant of Professor Heimerdinger. After working his way up to the top of his field, he resents the fact that he is never really able to make an impact. That is until he met Jayce. Creating Hextech along with Jayce reignited Viktor's ambitious goals and he set out to fix his biggest burden, being born a cripple.
In League, Viktor is a much more terrifying champion and he is an extreme end of what idealistic ambitions can lead to. The show humanises him in the best ways possible and by the end of Arcane season 1, we can't help but feel bad for him.
RELATED: The 21 Best Cartoon Movies to Watch on Netflix Right Now
6. Ekko
Ekko is initially introduced as a young friend to Vander's group of foster kids. He served as a shopkeeper's assistant and a playful but brilliant little guy. After the events of the season and a time skip, he makes a reappearance as a much colder version of himself. Still a brilliant inventor, Ekko has a leadership role in Arcane that highlights his well-roundedness as a character. Beyond his awesome character design and creativity, he's also one of the few characters that could take on Jinx in a battle and come out on top.
In League of Legends, Ekko has time manipulation abilities that allow him to use time-based abilities such as reversing time for a few seconds, stopping time and flashing forward. He's a fun character that isn't too different from his Arcane self.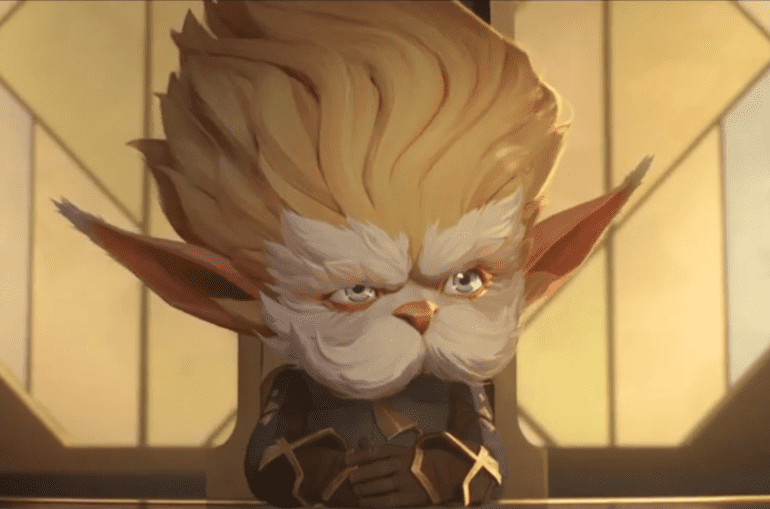 7. Heimerdinger
Fun fact: This character's name is inspired by Oppenheimer, creator of the atomic bomb, and Schrodinger, a physicist and creator of the Schrodinger's cat thought experiment. Being a homage to two brilliant physicists, it's no surprise that Professor Heimerdinger is also the most prominent voice on the dangers of science. In the world of Arcane, he's a Yordle, a mysterious race that can live for 100s of years (that live in Bandle City, a region that's not actually on Runeterra). In his time spent in the world, Heimerdinger has seen the corruption magic holds in the hearts of men, and he tries his best to dissuade Jayce from creating Hextech.
In-game, Heimerdinger does not have his professor duties being a burden to his goofy personality, so we get to see a more fun side to him. His inventions are also on the spotlight for League of Legends gameplay.
8. Singed
Mix, mix swirl. We've finally seen a version of Singed with some actual voice lines and it is worth the wait. This brilliant / mad scientist might be the best expansion of a character that we got in Arcane. His role as one of the original 40 champions released in 2009 left him less fleshed out than the majority of the League of Legends champions but Arcane gave the Mad Chemist the lore rework we knew he deserved.
In the show, he's presented as a brilliant scientist that pushes the boundaries of discovery with his unethical experimentation. Spending most of his life in Piltover and cast out of the city due to his methods, his new life in Zaun is one that has left him becoming a top player in the underworld.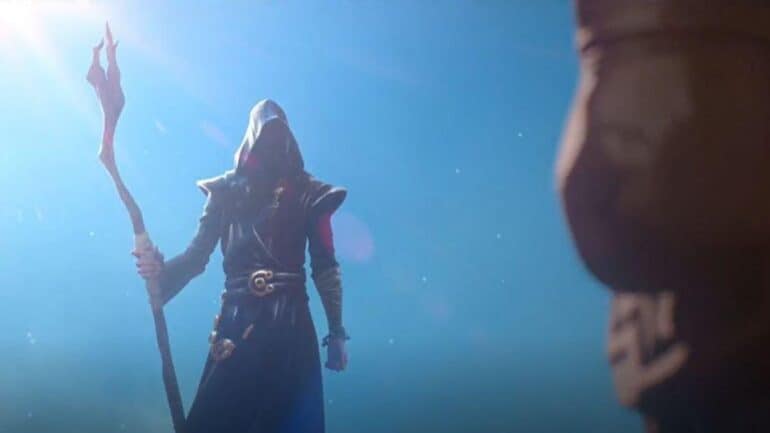 9. Ryze
A mysterious sorcerer makes an appearance at the start of Episode 2 of Arcane. New viewers may not be familiar with this figure as his cameo was pretty much the only time we saw him, but this character is an important part of League of Legends history. Ryze, the Rune mage has a deep blue skin and a strong host of arcane powers. He has a desire to find the World Runes and save Runeterra from destruction.
It would be no stretch to imagine that his encounter with a young Jayce was due to his exploration towards finding these runes. We are positive that he was the figure shown due to his magic used. No other League of Legends magic-user is capable of the spells he is able to cast, and the teleportation ability sealed the deal.
In the game, Ryze is a very skill-heavy champion that requires a player with good mechanics to get the most out of his abilities.
Who is your favourite Arcane character?
Arcane presents a lot of Easter eggs and references, but these 9 champions are assuredly shown to us as the younger versions of themselves prior to their in-game appearances. There are references to some other characters within the show such as Teemo and Kindred, but these were homages rather than concrete scenes depicting them. In the first three episodes, we are also introduced to some new characters who could possibly go on to become League of Legends Champions: Deckard, Silco, and Mel.
It will be interesting to see which characters from the video games and League of Legends lore will be added to Arcane Season 2. The first season is set in two regions: The gleaming City of Progress Piltover and the undercity district of Zaun. There are still 11 other regions to explore – and probably many new champions to meet.
Season 1's synopsis reads: Set in utopian Piltover and the oppressed underground of Zaun, the story follows the origins of two iconic League champions-and the power that will tear them apart. The delicate balance between the rich city of Piltover and the seedy underbelly streets of Zaun.
The main cast includes Hailee Steinfeld as Vi, Kevin Alejandro as Jayce, Jason Spisak as Silco, Harry Lloyd as Viktor, Toks Olagundoye as Mel Medarda, Katie Leung as Caitlyn, Ella Purnell as Jinx, Mia Sinclair Jenness as Powder, Mick Wingert as Heimerdinger, and Reed Shannon as Ekko.
Watch the Arcane trailer below:
FAQs About Arcane Characters
Who are the four main characters in Arcane?
Vi: Vi, whose real name is Violet, is one of the main characters in Arcane. She is a skilled fighter and former criminal who now works as a member of the Piltover Police Force. Vi is fiercely loyal to her friends and family, especially her younger sister Jinx, and is determined to protect them at all costs.
Jinx: Jinx, whose real name is Powder, is Vi's younger sister and the other main character in Arcane. She is a talented inventor and weapons expert, but she is also impulsive and has a tendency to cause chaos wherever she goes. Jinx is initially portrayed as a villain, but her motivations and backstory are explored in depth throughout the show.
Caitlyn: Caitlyn is a fellow officer in the Piltover Police Force and one of Vi's closest friends. She is a skilled sniper and detective who is committed to upholding the law and maintaining order in the city.
Jayce: Jayce is a brilliant inventor and scientist who is revered in Piltover for his groundbreaking inventions. He is also a key figure in the political and social elite of the city, which puts him at odds with the less privileged residents of Zaun.
How old is Jinx in Arcane?
Jinx is 17 years old at the beginning of Arcane. Her age is significant because it plays a role in her relationship with her sister Vi, who is older and often feels responsible for Jinx's well-being.
How old is Vi in Arcane?
Vi's age is not explicitly stated in Arcane, but it is implied that she is older than Jinx. The exact age difference between the two sisters is not clear, but it is significant enough to influence their dynamic throughout the show.
Why did Powder become Jinx?
Jinx's transformation from Powder to Jinx is one of the key plot points in Arcane. Powder was a happy and creative young girl who loved to invent things with her sister Vi. However, after a tragic event in Zaun, Powder was traumatized and began to change. She adopted the persona of Jinx, a chaotic and unpredictable villain who wreaks havoc on the city.
Does Jinx stay evil?
Jinx's alignment is a central question throughout Arcane. While she starts as a villain, the show delves into her backstory and motivations, revealing that her actions are rooted in trauma and a desire for revenge. As the show progresses, Jinx becomes more complex, and her alignment becomes less clear-cut. By the end of the season, Jinx's fate is left open-ended, and it is unclear whether she will continue to be a villain or if she will seek redemption.
What mental illness does Jinx have?
Jinx's mental illness is not explicitly named in Arcane, but it is heavily implied that she is struggling with some form of PTSD or trauma-related disorder. Her behaviour, such as her paranoia, mood swings, and hallucinations, are consistent with symptoms of these disorders.
Does Jinx still love Vi?
Vi and Jinx's relationship is a central theme in Arcane. The two sisters have a complicated history, and their loyalty to each other is often tested throughout the show. While Jinx's actions often put a strain on their relationship, it is clear that the two sisters still love each other deeply, and their bond is unbreakable.
Are you excited about the second season of Arcane?