Many might argue that Mel Gibson's epic historical adventure movie, Apocalypto, is an incredibly gruesome and brutally violent film that doesn't accurately depict the history of the Mayan people. However, any true cinephile will tell you that it's also one of the most underrated films of the last two decades.
Human history is rich with tales that rival some of the most well-crafted epics the world has ever seen. The rise and fall of empires, not to mention the lives of the people who made these stories possible, have always been a familiar subject for classic Hollywood films, but there's still so much about the world and its cultures that haven't got the representation they deserve.
That might be one of the reasons why 2006 Apocalypto (which made $120 million at the box office from a budget of $40 million) was kind of a big deal in the months before its release. Directed by Mel Gibson, the film was going to be one of the select few Hollywood productions offering a realistic take on the Mayan culture and civilization, and how it compared to our modern-day society.
Unfortunately, the movie also was released at a time when the public wasn't all that pleased with Mr Gibson's behaviour. The talk of the tabloids and most critics centred around Gibson's racism, and how that could have affected Apocalypto's setting and characters.
One of the best films of 2016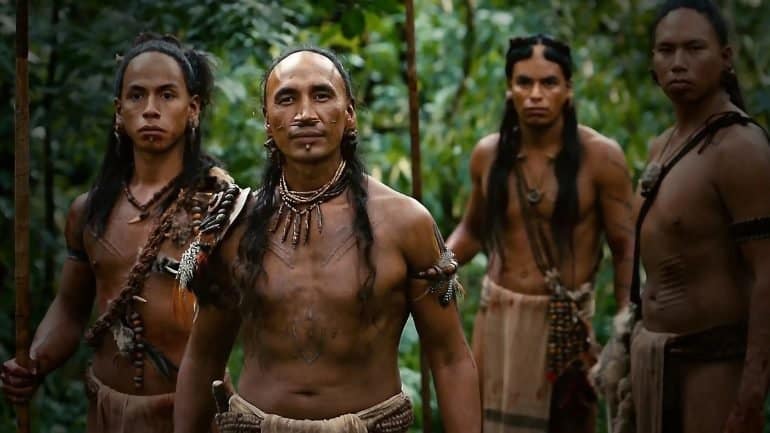 The truth, however, is that Apocalypto is one of the finest and tensest pieces of thriller/drama of the last two decades. It's a shame that so many people ignored such a great film because of Gibson's rants. The good news is that the film has received some much more positive comments now that things with Mel Gibson have calmed down, especially from fellow directors like Quentin Tarantino and Spike Lee.
Tarantino was one of the first filmmakers that jumped to Apocalypto's defence following its release. Not only did he call it "the best film of the year," but he also considered it a true "masterpiece" of cinema. Spike Lee cited Apocalypto in his list of all-time essential films. All things considered, what is it in the movie that could be deemed offensive or racially insensitive?
At the time of its release, some critics were harsh on Apocalypto due to the movie's not entirely accurate representation of the Mayan civilization. While this would have been a major point against the film if it was sold as a historically-accurate retelling of actual events, the truth is that, from the beginning, Apocalypto's Mayan setting was used as a backdrop to the history of civilizations as a whole.
While some historians have criticized some parts of the movie's timeline, there's no denying that the costume and set designs are some of the most ambitious ever produced in Hollywood. To add yet another layer of realism, Gibson decided that all of the indigenous people featured in the movie had to be of Mayan descent, and the lines spoken in the story are composed of variations of the Yucatec Mayan Language. It's exceedingly rare to see an epic film with this attention to detail put into it, and it's even more baffling to see that critics weren't immediately enamoured with the story that Gibson wanted to tell.
Apocalypto is a classic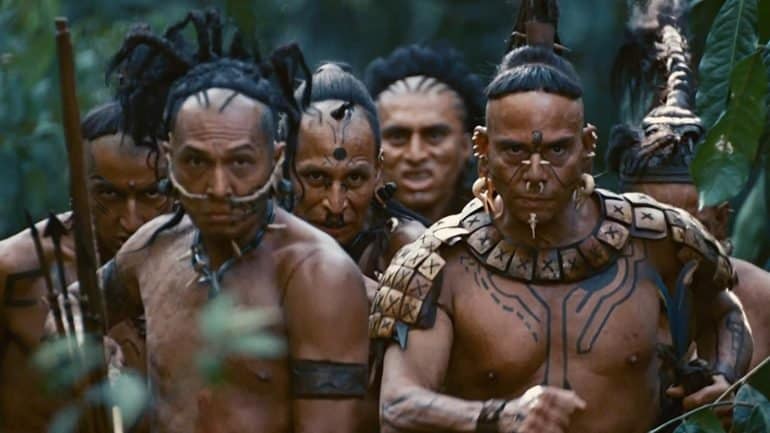 Even sixteen years later, Apocalypto remains one of the most visually-stunning historical movies ever made. One of the most impactful aspects of the film is its ending, where Gibson not only manages to show the end of a civilization through the eyes of one man, but also leaves us with a strong message of hope and new beginnings. It's a cyclical process, much like how the Mayans perceived time as a concept.
In making a story about a civilization that seemingly vanished from the face of the Earth, Mel Gibson crafted a timeless story that has managed to endure the test of time, and it feels like it's now even better than it was back in 2006.
Written by Mel Gibson and Farhad Safinia, the film starred Rudy Youngblood as Jaguar Paw / Almost, Dalia Hernández as Seven, Jonathan Brewer as Blunted, Morris Birdyellowhead as Flint Sky, Carlos Emilio Báez as Turtles Run, Amílcar Ramírez as Curl Nose, Israel Contreras as Smoke Frog, Israel Ríos as Cocoa Leaf, María Isabel Díaz as Mother in Law, Espiridion Acosta Cache as Old Story Teller, Raoul Trujillo as Zero Wolf, Gerardo Taracena as Middle Eye, Rodolfo Palacios as Snake Ink, Ariel Galván as Hanging Moss, Bernardo Ruiz Juárez as Drunkards Four, and Ricardo Díaz Mendoza as Cut Rock.
Tell us, do you think Apocalypto is underrated?