The '80s were undoubtedly a wild time for pop culture; it was a time when studios didn't shy away from even the most experimental ideas, like a TV show about a high-tech military helicopter starring a real, flight-capable chopper. This is the story of Airwolf: the world's coolest helicopter, and why now it's the perfect time for a TV reboot of the 1980s action series.
At the height of the Cold War, espionage and covert missions were all the rage in Western media. Airwolf (created by Donald P. Bellisario starring Jan-Michael Vincent, Ernest Borgnine, Alex Cord, Barry Van Dyke and Jean Bruce Scott) is certainly a product of its time – yet, that doesn't mean that a reboot couldn't capture the original show's unbridled attitude.
Do we need an Airwolf reboot?
A Look at Airwolf
The basic plot of Airwolf follows the crew of the titular Airwolf: a state-of-the-art military helicopter armed with all kinds of futuristic weapons, an advanced weapons system and impressive mobility. Capable of surpassing supersonic speeds, one of the coolest features of the Airwolf was that it was disguised as a civilian chopper.
A wolf in sheep's clothing, Airwolf ran for four successful seasons: an impressive feat for a show that began its life as a Magnum P.I. spin-off. Airwolf also spawned tons of licensed merchandise, including video games, toys, and even a series of tie-in novels.
The real helicopter used for the show was a modified Bell 222 (serial number 47085) with a tragic story surrounding it. The copter was sold after the show ended, eventually becoming an air ambulance helicopter in Germany. Tragically, the sophisticated helicopter crashed during a thunderstorm in 1992, killing all of its crew members.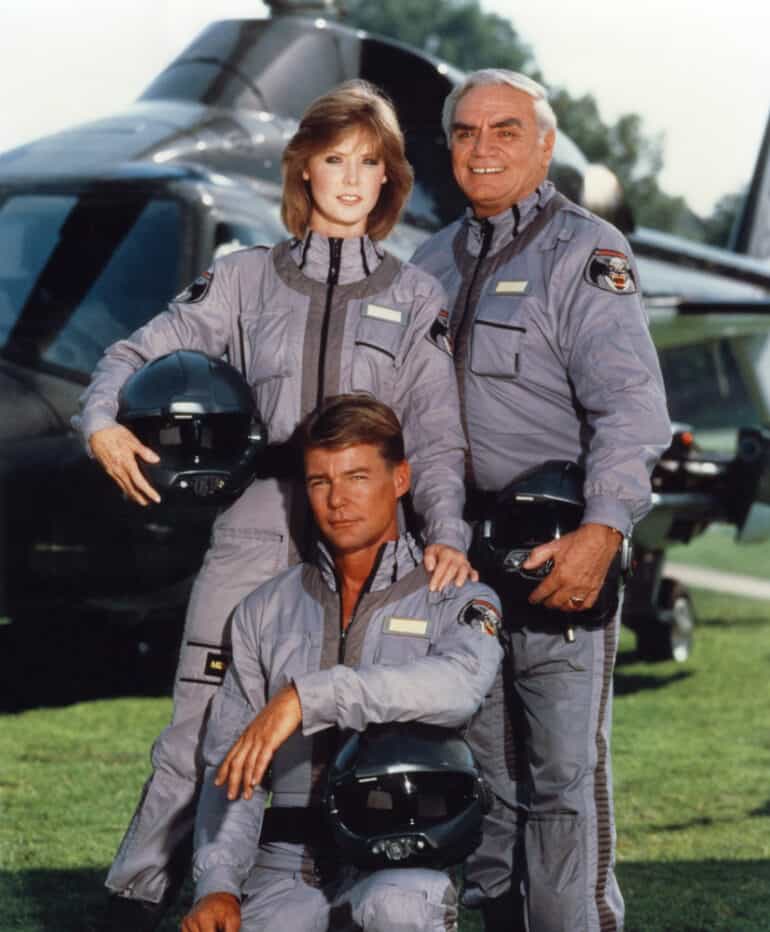 Why Now?
With the advent of online streaming services and the rise in popularity of high-budget TV shows, now's a better time than ever to rise the Airwolf franchise from the proverbial ashes.
Sure, the arms race of the Cold War is no more, but that doesn't diminish the appeal of a show about an advanced military helicopter. Considering that the original show offered a window into what was achievable in the field of military tech, now's the perfect chance to seize the moment and show what the new technologies in aerospace engineering can deliver.
Things like unmanned aerial vehicles and the advances in VTOL aircraft could be explored in a new – and possibly futuristic – Airwolf. And while we are on the subject of precisely how to make an Airwolf reboot, perhaps we should address the elephant in the room and decide on how to tackle the intense action of a series like this.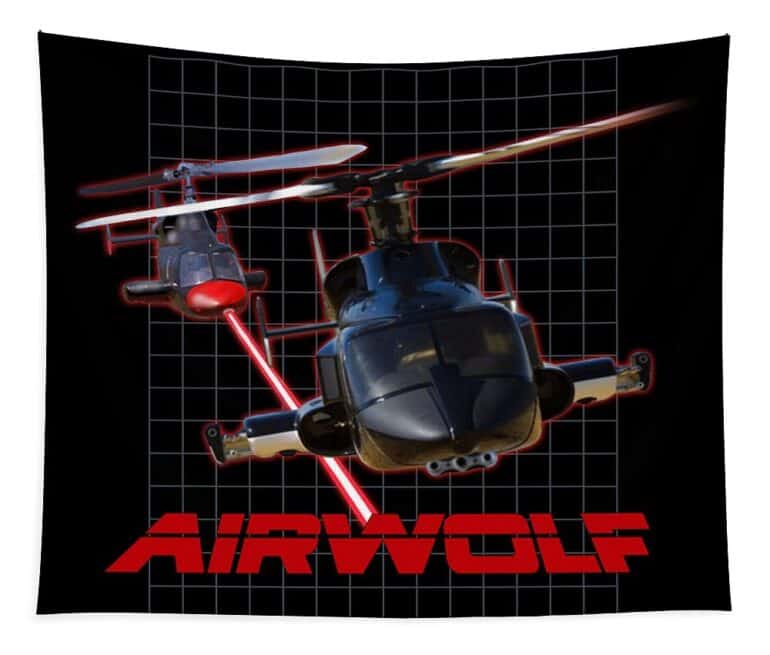 Budget Concerns
Of course, relying on a real attack helicopter and doing some risky stunts just for a show sounds a bit farfetched by today's standards. Fortunately, we have the magic of modern CGI on our sides for an Airwolf reboot.
A CG Airwolf would save the studio millions in production costs, not to mention that we could have the armed helicopter doing more dangerous stunts than in the original show. The coolness of Airwolf's concept is something that transcends the limits of CG, and considering the success of film franchises like Fast and Furious, it would be safe to say that audiences are ready for a new, vehicle-centred show.
The potential for a new Airwolf franchise is certainly there: it's just a matter of finding its niche. Focusing on a new generation of fans – while delivering some tidbits of the always-effective nostalgia bait – would ensure this reboot's success. Let's just hope that, whoever decides to resurrect the franchise, keeps true to the original's totally rad attitude.
We want more of Stringfellow Hawke, Dominic Santini, Michael Coldsmith Briggs III, Marella, St. John Hawke and, of course, that high-technology military helicopter in the new version. Heck, we're even down for a Blue Thunder vs Airwolf or Airwolf vs Knight Rider movie.
Oh, and bring back Sylvester Levay's theme music too. That song is a classic.
What do you think? Do you want an Airwolf TV series reboot?