Over the years, it's been established that cartoon characters are no longer just for children, but even adults. And amongst the best cartoons, you'll find the most beautiful heroes and heroines. With that in mind, we've put together a list of the most attractive cartoon characters of all time.
RELATED: The Best Old Classic Cartoons – How Could We Forget These Shows?
Have you ever watched a cartoon series or film and thought there was just something about one of the characters you found attractive? Well, an array of famous cartoon characters are designed with more than just the film's child audience in mind. At times, the influx of positive affirmations towards cartoon characters is unintentional as the character has a particular trait no other shares. And those attractive qualities are ones people cannot help but find alluring. And all these characters are usually disproportionate by human standards, anthropomorphic or completely not human at all. And still, there is something weirdly attractive about them. This article proves that you did not let the intrusive thoughts win. There are many characters that people have collectively agreed are attractive, and this article will list some of the most popular picks.
This list will contain a selection of both male and female characters. Furthermore, children will be excluded from this list (younger than 18 years old) — so forget about the Powerpuff Girls and the Disney Princesses. This ensures that nobody feels uncomfortable with the list entries, as these lists essentially objectify their participants. So, with that out of the way, and without further ado, read on to find out who some of the most attractive characters of all time are:
45. Max Goof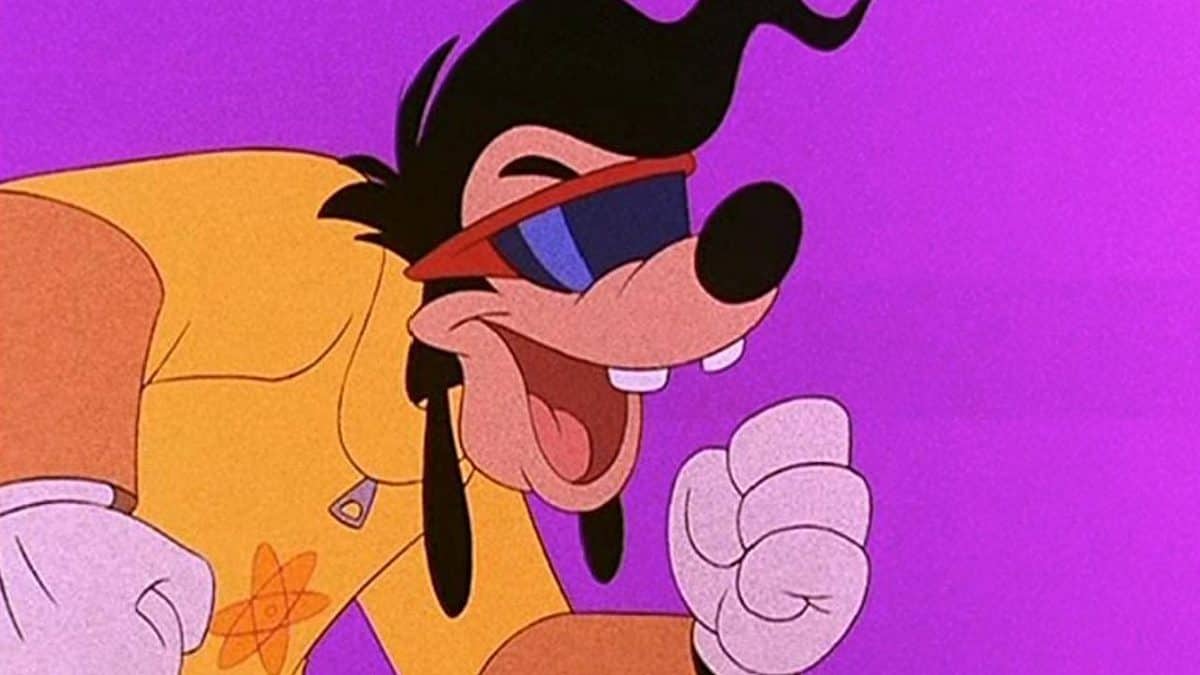 As the son of Goofy and Mrs Goof, it is actually surprising that he has made the list. However, to each their own, a large group of people find this character attractive. Maximilian Goof's appearance in An Extremely Goofy Movie (2000) as he begins college is where the simp-train around the character begins.
44. Captain Hook
Yes, the same Captain Hook from Peter Pan. There are various thirst traps on Tik Tok of the version of the character from Once Upon A Time and re-imagined versions of the character drawn in thirst trap videos. With a hook for a hand, shoulder-length black hair, and his status as a pirate, it makes sense that he has garnered such a following.
43. Kovu
Yes, you read the correctly. An animated lion has made the list as one of the sexiest cartoon characters of all time. He is first introduced to audiences in The Lion King II: Simba's Pride (1998) and is also seen in the animated series The Lion Guard. And although some people might question this, it is hard to deny the appeal behind the character's overall appearance and tender personality. The scar on his face also bears such a remarkable resemblance to his father. So whoever said scars aren't attractive was very sorely mistaken.
42. Prince Charming
Okay, so this one might need a bit of an explanation. And yes, it is the Prince Charming from Shrek 2 (2004). And while he does fit the description of a stereotypical cartoon prince, he also resembles the actor that plays Jamie Lannister from Game of Thrones, Nikolaj Coster-Waldau. And if you say Jamie is attractive, you should count Prince Charming along in that compliment.
41. Genie
Robin Williams did a fantastic job bringing the character to life, so much so that his charisma was carried off-screen and into the audience's hearts. Appearing in Aladdin (1992), he is a comedic, flamboyant spirit that profoundly cares for Aladdin, and his soft side is part of the reason he resonates with female (and male) audiences.
40. Buzz Lightyear
You are probably thinking about Buzz Lightyear from Toy Story (1995), and you would not be entirely off. Recently audiences were hit with Lightyear (2022), wherein Chris Evans voiced the space ranger. And this film focuses on the human component of the toy and how he was memorialized, which people are drooling over. An article by The Cut further thirsts over the space ranger and his 'big 'ole chin' and 'tousled hair'.
39. Kristoff Bjorgman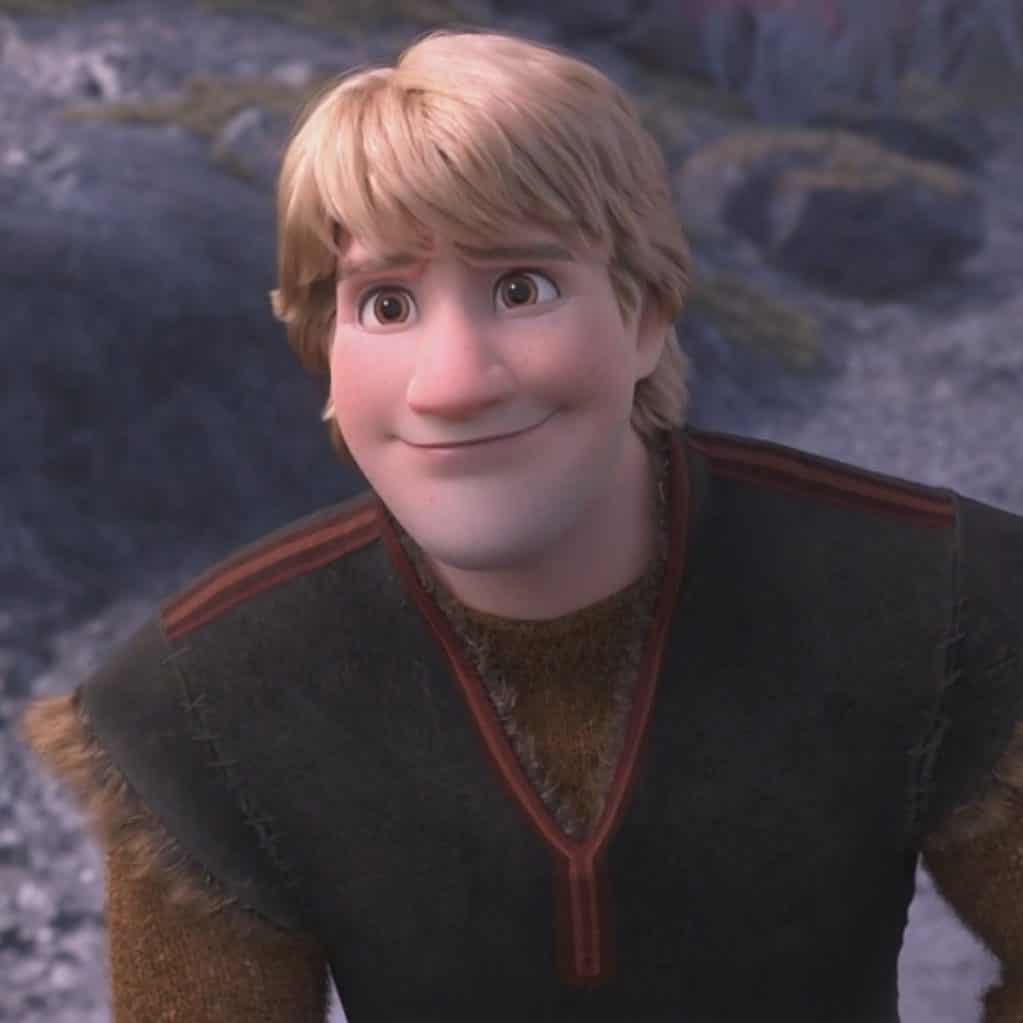 Everyone loves a man who can take care of his animal so attentively. And that is also true where Kristoff is concerned with this trusty reindeer, Sven. First appearing in Frozen (2013), he was presented as the unconventionally attractive love interest, and after the second instalment in the franchise, people fell in love along with Anna. His caring and sensitive personality really add to the appeal.
38. Milo James Thatch
As the main protagonist of the animated feature film Atlantis: The Lost Empire (2001), Milo Thatch…hits differently. A linguist, history buff, and adventurer who is brave, kind, and caring? That sounds like quite the package. Not to mention his adorably clumsy nature, and you have got yourself a character that is bound to end up in many people's fantasies.
37. Tarzan
Specifically the version presented in Disney's Tarzan (1999). Firstly, he is built like a tank and has the looks and luscious hair to match. Second, he is brave, loyal, and highly honourable. Lastly, there is just something really adorable about his genuine confusion when he learns about society and how things work in everyday life. Not to mention how Tarzan is willing to save his enemies despite them doing him wrong.
36. Captain John Smith
Who doesn't love a man that is open-minded and willing to change their beliefs instead of remaining stuck in their ways? In Pocahontas (1995), John Smith fills this quota as he initially starts off as an antagonist but gradually realizes that Pocahontas and her people are not a threat. There is a theme of underlying racism here, and John does an excellent job of overcoming that fatal flaw within himself because he is willing to listen. Further than that, he certainly does have the good looks to match.
35. Robin Hood
Yes, the vigilante fox from Robin Hood (1973) that forms a gang with some animals from Sherwood Forest to fight against injustice. Walt Disney did an excellent job in giving audiences a character that is the epitome of a good person, with good archery skills and a generous heart to match; he indeed is a catch. And who can resist the smooth-talking, slippery and overall charming canine that is Robin Hood?
RELATED: Top 10 Hottest Cartoon Characters of All Time
34. Dr Sara Bellum
Growing up watching the Powerpuff Girls, it would be no surprise to discover that this faceless character was the sexual awakening of many boys and girls. Coming across as a simultaneous genius and idiot, Sara aims to win the Nobel Prize with her inventions. She is a tall, curvy woman who sports a tight-fitting red business suit and has long curly locks. She speaks seductively and is often shown alongside the Mayor of Townsville. She is an addition to the ongoing joke that he (along with most characters) is extremely short.
33. Captain America
Surprisingly, this is the first entry from Marvel Comics and their companion animated series, as Disney has been dominating this list. First, however, the man with America's finest ass must be mentioned. And you probably are thinking about Chris Evan's version of the character, but have you seen the cartoon? In Marvel's Avengers Assemble, audiences are treated to various shots of Cap's buff body and heroic personality, occasionally dropping some hilarious one-liners and jabs.
32. Asami Sato
As one of the more critical characters within The Legend of Kora, Asami is absolutely stunning. As the Avatar universe's equivalent of Batman/Bruce Wayne, Asami is a strong and independent woman who knows how to take care of herself. She has long dark hair, a narrow face, and beautiful green eyes. She really is considered a badass in every aspect of the term.
31. Catwoman
Selina Kyle has appeared in too many different shows to mention, and each version of her brings the same amount of sex appeal to the screen of viewers. She is best known for her sexy quotes, which are still referenced today as she is a vigilante, essentially making her an anti-hero. Combine that with her seductive nature and skin-tight catsuit, and she is the epitome of a femme fatale.
Catwoman will always be known as one of the most attractive live-action and cartoon characters of all time.
30. Prince Eric
If everyone is being completely honest, Ariel was not so crazy for falling in lust with this man at first glance. First appearing in The Little Mermaid (1989), he is the love interest of Ariel, whom she sacrifices her voice to be with. He is definitely worth his spot on this list, sporting luscious black hair, a dazzling smile, a charming personality, and an adorable relationship with his dog, Max.
Prince Eric will always be known as one of the most attractive cartoon characters of all time.
29. Striperella
Stan Lee's done it again! This time creating a woman who, by night, dances at an exotic club and, much later at night, dons a vigilante costume and fights crime. The voice behind the character is none other than Pamela Anderson. While the show may not have seen a second season, the 13-episode first season would have continued if it wasn't for an actual stripper who claimed that "Stripperella" was her idea that she had discussed it with Stan Lee during a lap dance. But as far as hot characters go… Striperella for president!
28. Lola Bunny
First appearing in Space Jam (1996), this isn't the last anthropomorphic female rabbit to make it onto this list. Created by Warner Bros and portrayed as Bugs Bunny's girlfriend, she is an adorable bunny that has been living in many folk's heads rent-free for decades. She, unfortunately, has been sexualized to the point that the character was redesigned in the latest take on the original film, Space Jam: A New Legacy (2021). However, the director wanted her to retain her feminine traits without being sexualized.
27. Wonder Woman
There are also multiple animated versions of Wonder Woman, but the one that will earn her this spot on this list is Justice League animated series from 2001. She saw a long-legged, curvy design with long, dark hair and bright blue eyes. She fills out her superhero suit exceptionally well, and her warrior personality brings it together.
26. Johnny Bravo
Okay, this character was explicitly designed to be attractive to women with his muscular build and perfect hair. However, it is a running gag within the show that he has no luck with women due to his narcissistic and conceited personality traits. However, his Presley impersonating persona does latch on to you after watching the show, even though he should be downright unlikeable.
25. Puss in Boots
So, a suave cat that wears boots and can smooth-talk the pants off someone has made it onto the list. Indeed, this was to be expected. Not to mention his heavy accent, charming nature, and reputation as a 'lady's cat', it should be a no-brainer that he has made it this far. He is also witty and funny and has a kind heart that people love. Puss in Boots is one of the characters that sparked the whole 'hear me out' concept.
24. Tramp
Yes, the dog from Lady and the Tramp (1955). And why, you may ask? Well, firstly, it is bizarre to be attracted to a dog. However, where Tramp is concerned, it is all about his smooth and laid-back personality. He is funny, cunning, intelligent, and charming in just the right way. So it is no wonder he could win Lady's affection in just one day. He also has a rare outlook on life that makes one appreciate things that are usually overlooked.
23. Scar
Although he is supposed to be the main antagonist in The Lion King (1999), there is something about his overly charismatic and laid-back demeanour. And while yes, he should be utterly hated for murdering the beloved Mufasa, there is just something about the way he carries himself. Not to mention the darker overall appearance of the character. He has a darker coat than the other lions, with a black mane and bright green eyes. And let's not even mention the scar.
RELATED: 8 Cartoons That Deserve A Reboot
22. Dimitri
He is introduced to audiences in Anastasia (1997) as a con artist who seemingly only cares about money. But as the film progresses, audiences see that there is more to him than his initial impression. However, his sarcastic and cunning nature is strangely attractive within itself; by the film's end, he is revealed to be more compassionate and kind-hearted than most. And it is true what they say: love really does change you. In addition, he is a looker, with his smooth-talking nature matching his looks perfectly.
21. Judy Hopps
The little bunny from Zootopia is just unbelievably adorable. Judy is introduced as a child in the film that does not let anything get her down. From the get-go, it is made clear that she is hugely optimistic and independent, proving this by becoming a police officer at 24 years old and being the first bunny on the force. Besides her nig, innocent-looking eyes and cute bunny exterior, her kind-hearted persona makes her that much more attractive.
20. Betty Boop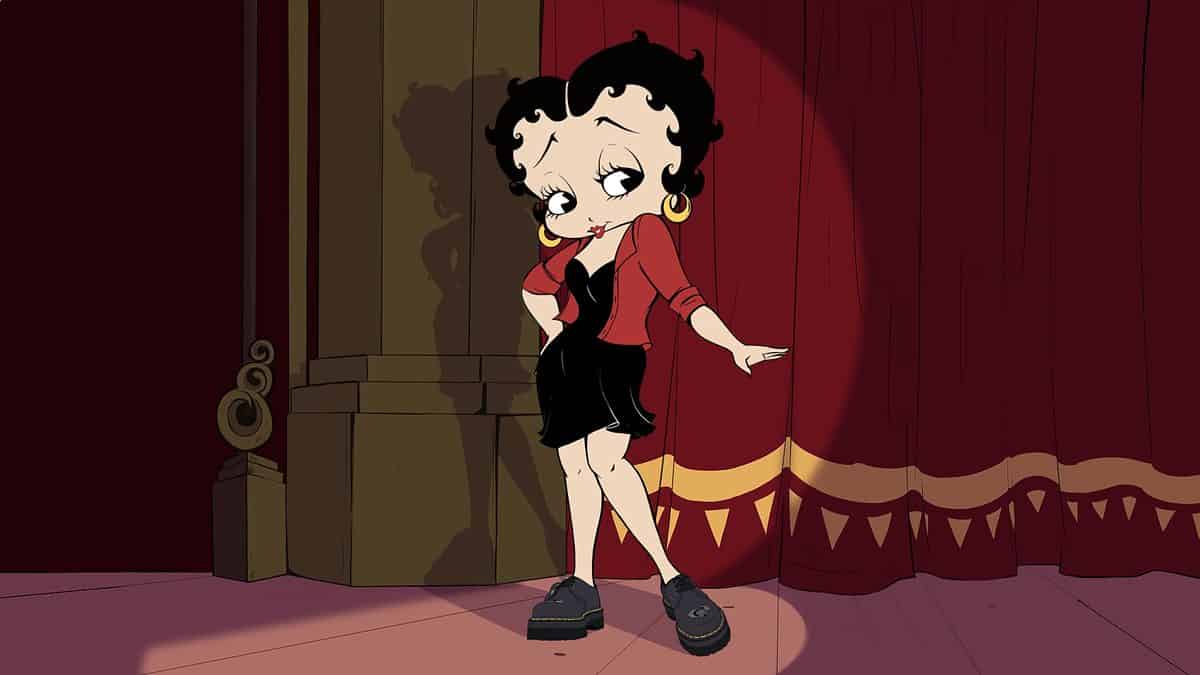 While some may find her enlarged head a little awkward, most would agree that Betty's "Marilyn Monroe" voice and body have kept her in the *hearts* of many male fans over the decades. But is she one of the hottest cartoon characters of all time? Considering she was created in 1930 (long before Monroe hit the silver screen), Betty is primarily considered to be the very first cartoon sex symbol in TV history. Indeed, Betty drew as many adult viewers as younger ones, and her famous hula kept fans returning for more. She certainly earned her spot in the top twenty.
Betty Boop will always be known as one of the most attractive cartoon characters of all time.
19. Sarabi
Another entry from The Lion King (1999), this lioness deserves her place in the top twenty most attractive cartoon characters of all time. Voiced by Madge Sinclair and appearing as Mufasa's mate and Simba's mother, she is yet another character that stands out as attractive. In addition, her voice actress does a fantastic job of bringing across her power as a leader, making her an intimidating yet alluring addition to this list.
18. Simba
And, of course, it is only natural that Simba is included on this list too. Even though cub Simba is absolutely adorable, his adult counterpart is extremely attractive for two reasons. One, his voice actor does a fantastic job at making him seem that much more appealing. And two, once his mane comes in, there is no saving anyone from the onslaught. Furthermore, he is soft and caring, and you feel somewhat sorry for his deep-rooted guilt that audiences know is by no fault of his own.
17. Prince Naveen
Tall, dark, and handsome have never been more accurate than it is for Prince Naveen from The Princess and the Frog (2009). He brings with him endless amounts of charisma and has audiences swooning along with Tiana by the end of the film. He brings a fresh new take on your typical Disney prince and has been living in people's heads rent-free since the movie was released.
16. Hercules
Disney has been wholly and utterly dominating this list with the sheer number of attractive characters they have blessed audiences with. And once again, Hercules has proved that it can just get better. Although the kid version of Hercules is somewhat scrawny and awkward looking, his adult counterpart is jaw-dropping. He is muscular in all the right places and has a heart of gold. Unfortunately, he is also extremely polite and slightly awkward, which can be seen from his adorable interactions with Meg.
15. Megara
If Hercules made it onto this list, then it would be criminal, not to mention Meg. First introduced as a suspicious character, audience members quickly grow to love her. She seems to be seductive by nature with her smooth-talking and quick-witted replies. In addition, she is pretty cynical, very snarky, and sarcastic, making for a fascinating take on a female Disney lead. She is also gorgeous, with long hair and a very suggestive smile.
14. Esmeralda
A pattern has begun to form with the wildly alluring nature Disney gives to their dark-haired and green-eyed characters. Esmeralda from The Hunchback of Notre Dame (1996) is another example of a confident and outspoken woman who rubbed audiences up the right way. She is witty is likeable from the start, even though she is initially introduced as an antagonist. Her caring and kind personality are quickly revealed, making audiences fall even more deeply in love with her.
She is definitely one of the most attractive cartoon characters of all time.
13. Marge Simpson
We all know who Marge Simpson, the straight-and-narrow member of that family, is. Very few would call her hot the first time they see her. But that didn't stop the yellow suburban housewife from becoming the first cartoon character to pose for Playboy magazine. As a result, Hugh Hefner now has the blue-haired, yellow-skinned woman to add to his list of Playmates. Wonder how Homer feels about that? When asked how her family reacted in the Playboy interview, Marge responded, "Homer said he was intrigued because he had never heard of your magazine. The notion of women posing in the buff was completely foreign to him. Wasn't it sweet of him to lie? When Lisa heard about this, she said it was empowering to see a woman in control of her own body. Wasn't it sweet of her to lie? Bart will never learn about this under any circumstance."
12. Poison Ivy
No man in Gotham is safe from this vicious vixen and her man-maddening pheromones. Poison Ivy can get any man to do just about anything she can think of simply by blowing on her hand in his presence (as if she needed it with a face and body like that). As far as hot cartoon characters are concerned, Poison Ivy has been a favourite since her debut in 1966 – and is still one of the world's foremost eco-terrorists and Gotham's resident badass. Ivy has flaming red hair and emerald green eyes and is one of Gotham City Sirens' most prominent members.
She is definitely one of the most attractive cartoon characters of all time.
RELATED: People Are Getting Triggered By These 10 Black Cartoons Renditions
11. Harley Quinn
Another DC character who has many animated versions of herself running rampant. And what all of these iterations get correct is her unpredictable personality. She is a perfect mix of bubbly and psychotic, feeding into many people's fantasy of having a 'crazy girl'. Factor this into her criminal and seductive nature, and you have the perfect DC sex symbol. And who can forget her iconic outfits and hairstyles as she prances around in pure bliss?
10. Nick Wilde
This slick fox is the perfect way to kick off the top ten characters on this list. As the partner of Judy Hopps, Nick is the ideal juxtaposition to her sweet and innocently optimistic nature. And as it has been proved time and time again, Nick is the perfect example of why women love bad boys. He starts as a con artist who only cares about himself, but his caring personality is later revealed. He is terrific at playing devil's advocate and displaying his quick wit under challenging situations. He is definitely a character that has audiences swooning. He's just too smooth.
9. Shego
Yes, the one from Kim Possible. And before you panic, even though her age has never been clarified, Ron stated that she was much older than himself and Kim. That being said, it can be assumed that she is safe to add to this list. She is another example of a brooding woman with dark hair that naturally comes across as sexy. She has an explosive temper and enjoys teasing the people around her. This only adds to her alluring nature, as many people who like her seem to have a slight kink for people with her sarcastic and condescending personality. Not to mention, she fills out her super suit nicely.
8. Li Shang
It is baffling how Mulan could pretend she was a guy and not interested in the absolute walking thirst trap that Li Shang is. He is beautiful by every definition of the word. He has a drool-worthy body and has no problem completing the numerous tasks her assigns his soldiers. Not to mention his swoon-worthy personality and great loyalty to his country. He is severe and commanding but very thoughtful, kind, and passionate. It would have been a crime if he and Mulan did not end up together.
7. Mufasa
At this point, the entire family should be added to the list. However, Mufasa is this high because he has a voice so deep that he could command fans to do anything. And this is not to mention the sheer amount of thirst traps and edits the feline has garnered all over social media. He is the epitome of handsome, and this is weird to say about a lion, but they gave the feline too much sex appeal. Not to mention the loving way he treats his son and wife. It's no wonder audiences still sob when they see him fall from that cliff.
6. Jack Frost
Although it was stated at the beginning of the article that no children would be mentioned on this list, Jack could escape that via a loophole. Although he appears as a 14-year-old child, he is actually over 300 years old. And besides his white hair and blue eyes, his free-spirited and rebellious nature resonates with audiences all over. Not to mention the insane amount of fanfiction you can find on Wattpad about the character.
5. Elastigirl
She broke the internet with her curvy body, trending with the saying that 'thicc things save lives'. Her super suit is one that really shows off her body as she sports a tiny waist, a big bust, and large thighs. She is an excellent example of an hourglass figure. This is the only character on the list in which she is being judged solely for her body, which means that the film studio had to know what they were doing when they designed her. But that does not change the adorable lisp she sports while speaking, nor does it change her loving and caring nature. However, it definitely adds to it!
Elastigirl is definitely one of the most attractive cartoon characters of all time.
4. Jessica Rabbit
Rated as one of the hottest cartoon characters of all time, Jessica Rabbit had had men (and women) dropping their jaws and drooling for her since 1988 when she was featured as Roger Rabbit's ridiculously sexy wife. When he gets suspicious that she's two-timing him, he hires a cartoon-hating detective to find out if it's true. The table is soon turned when Malcolm Acme is found dead, and Roger is the prime suspect. While she may be an animated cartoon character, she was undoubtedly a sex symbol for audiences worldwide.
Jessica Rabbit is definitely one of the most attractive cartoon characters of all time.
3. Flynn Rider
Everyone can collectively agree that he is the epitome of everything a woman could ever want in a man. Besides his good looks and flamboyant nature, his feigned confidence and narcissistic personality that hide his true self draw viewers in even more. In addition, he is witty and funny and has an adorably clumsy nature that makes it very entertaining to watch him on screen. This man oozes charisma, and there are probably more fanfictions about him on Wattpad than is allowed to be expected.
2. Maleficent
She is a character that everyone seems to forget about, but it is hard to deny that she is one of the most attractive characters in a cartoon. Evil or darker personalities attract people more than a do-gooder, and this evil witch is proof of that fact. She moves smoothly, in a cat-like manner, and has a seductive tone within her voice. She perfectly embodies sex appeal without ever having to be revealed in what she is wearing. This very underrated, delicious character deserves more exposure than she is getting.
1. Beast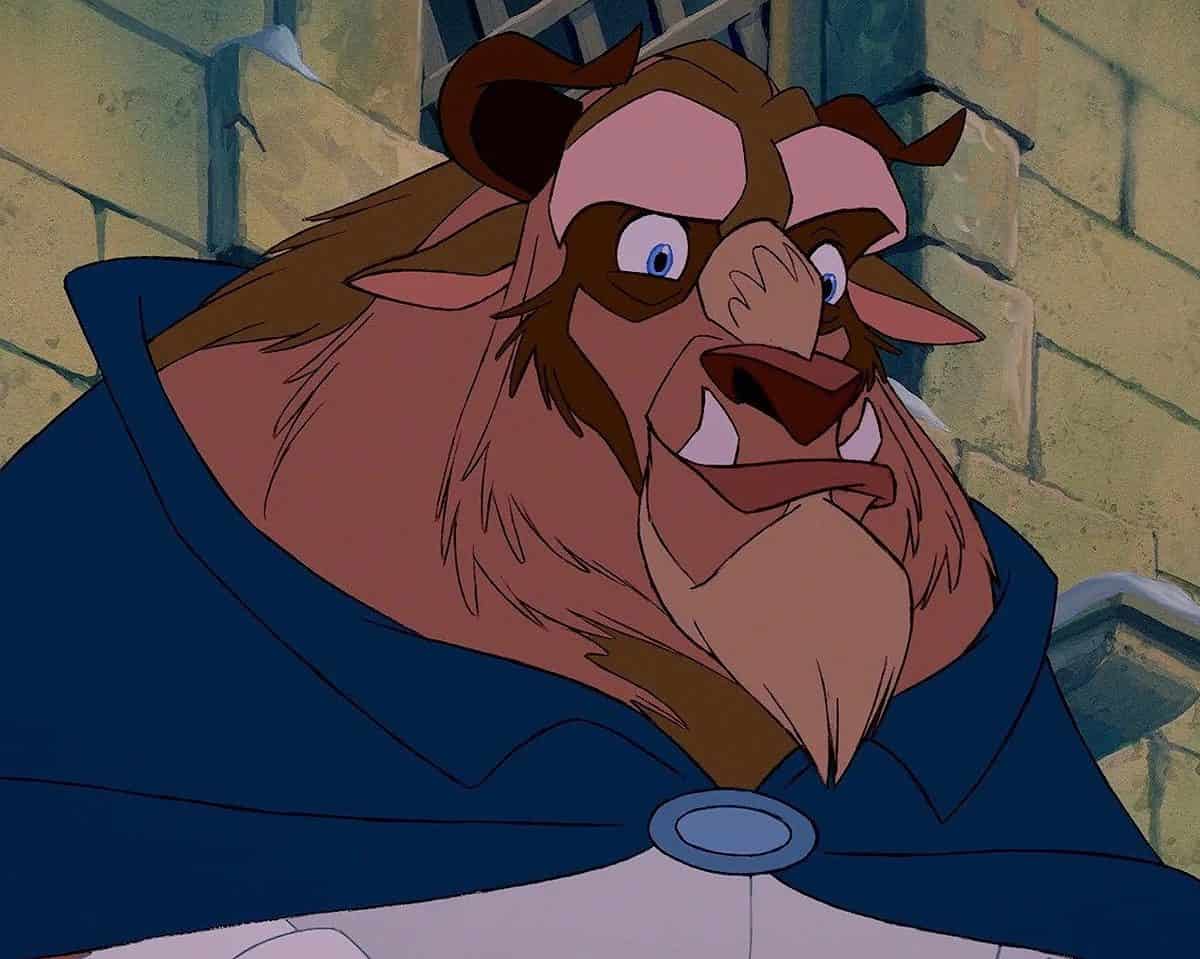 And no, not the human version of him either. There is just something about his big, beastly nature that people cannot exactly put their finger on. And don't worry; you weren't the only one disappointed when he turned back into a human. That aside, his trying to court Belle is one of the most adorable sequences in cartoon history, especially when she teaches him to read and the snowball fight. Also, everyone was on the edge of their seat when he saved her, and it was collectively discovered that he is just a big 'ole softy. Beast deserves the number one spot on this list as he is the most attractive cartoon character to date, and he isn't even human! The ironic part is that he is supposed to be a hideous monster, but he has girls swinging their feet and giggling at the sheer thought of him.
RELATED: The 10 Best & Most Unforgettable '80s Cartoon Characters Of All Time
Are these the most attractive cartoon characters? Who would you add?