Valuable comic books? Yes, those colourfully illustrated superhero books could be worth a fortune.
These days movies based on comic books have become the highest box-office earners. This new interest in the characters has sparked higher comic book sales and increased the prices of the rare/collectable issues.
For example, with no more than 100 copies left in the world, a near-mint copy of Action Comics No.1 (the first comic book to feature Superman) now sells for a whopping $3.2 million.
Of course, there are more things to consider before you cash in, like the quality of the comic and if there are damages to any of the pages, etc.
These are the 10 most valuable comic books.
10. Captain America Comics 1 (1941)
Published: March 10, 1941
Writer: Jack Kirby
Penciller: Jack Kirby
Cover Artist: Jack Kirby
Value: $343,000
The comic that introduced the most iconic World War Two legend in the Marvel Universe, Captain America and his young ally Bucky Barnes.
09. Action Comics 7 (1938)
Published: December 1938
Writer: Jerry Siegel
Penciller: Joe Shuster
Value: $414,000
The second-ever appearance of the Man of Steel on a comic book cover.
08. Amazing Fantasy 15 (1962)
Published: August 10, 1962
Writer: Stan Lee
Penciler: Steve Ditko
Value: $447,000
The final 1960s issue, Amazing Fantasy #15, is the title that introduced the popular superhero character Spider-Man.
07. All-American Comics 16 (1940)
Published: July, 1940
Writer: Bill Finger
Penciler: Martin Nodell
Value: $492,000
The introduction of Green Lantern.
06. Batman 1 (1940)
Published: July, 1940
Writer: Bill Finger
Penciler: Bob Kane
Value: $534,000
Adventures featuring Batman and Robin in the first comic to bear the Batman name. It also has the Joker and Catwoman's first appearance.
05. Detective Comics 1 (1937)
Published: March 1937
Writer: E.C. Stoner
Penciler: E.C. Stoner
Value: $541,000
Detective Comics is the comic title through which Batman was introduced. The cover date of Detective Comics #1 is March 1937.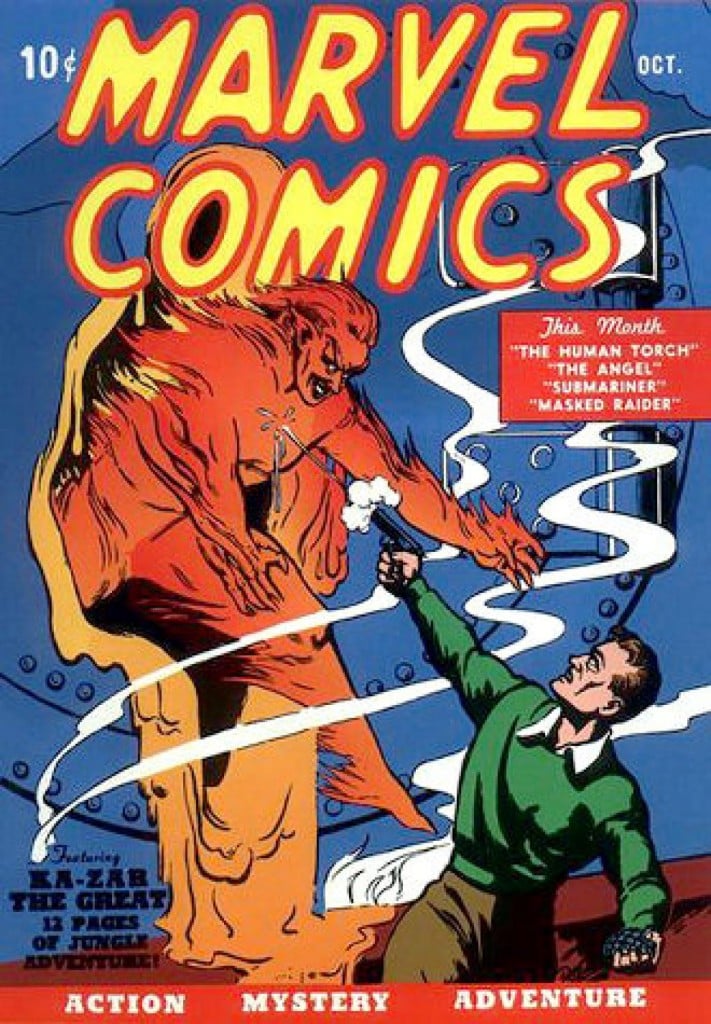 04. Marvel Comics 1 (1939)
Published: November 10, 1939
Writer: Ben Thompson
Penciler: Frank Paul
Value: $572,000
Published in October 1939, the first-ever Marvel Comic included the first appearance of Carl Burgos' android superhero the Human Torch.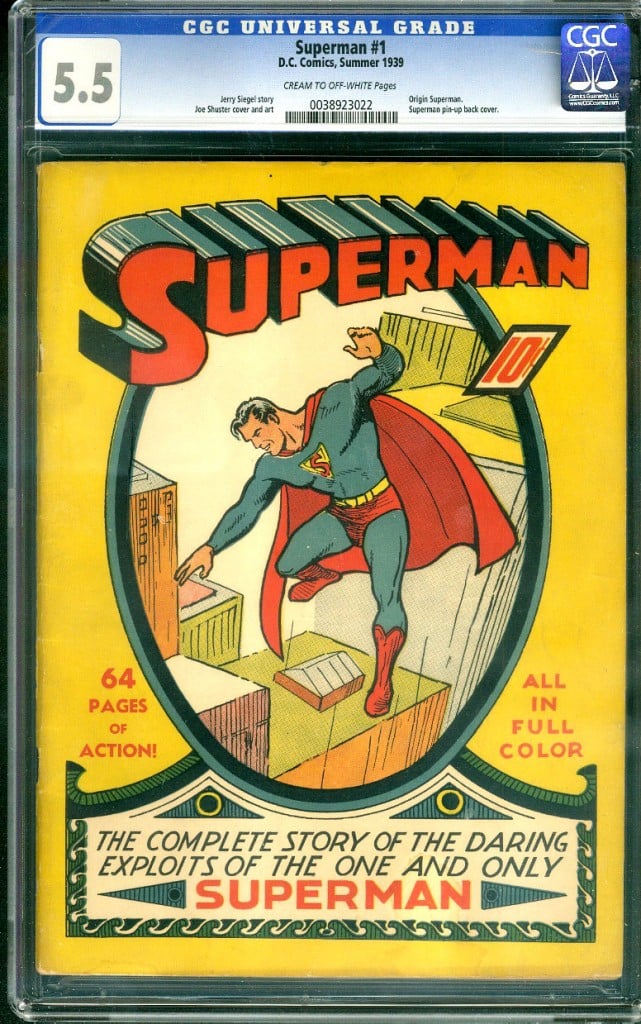 03. Superman 1 (1939)
Published: Summer 1939
Writer: Jerome 'Jerry' Siegel
Penciler: Joe Shuster
Value: $731,000
The complete story of the daring exploits of the one and only SUPERMAN.
02. Detective Comics 27 (1939)
Published: May, 1939
Writer: Bill Finger
Penciler: Bob Kane
Value: $2,230,000
Detective Comics #27 (May 1939) featured the first appearance of Batman.
Today it's considered one of the most valuable comics of all time.
01. Action Comics 1 (1938)
Published: June 1938
Writer: Jerry Siegel
Penciler: Joe Shuster
Value: $3,200,000
"Superman, Champion of the Oppressed". Action Comics #1 needs no introduction. It features the first appearance of Superman.
Even if you have a bad copy of Action Comics #1, it is worth really good money.
Do you own any of these valuable comic books? If you do, it might be worth visiting eBay or your local comic book store to check their value.