Stop if you've heard this before: comic creators are leaving Marvel and DC for creator-owned projects. All of a sudden, the future of the comic book industry is looking a lot like its past in 1992. It's like déjà vu.
In the early '90s, established names like Rob Liefeld, Erik Larsen, Jim Lee and Todd McFarlane handed in their resignations at the Big Two and founded Image Comics. Growing tired of the work-for-hire pitfalls and politics, they decided to bet on their talent and start projects that would be 100% owned by them. It was a seismic event that rocked the industry, signifying a shift that had been long overdue.
While Image undoubtedly kicked in the doors for more creator-owned projects, it struggled to break the duopoly that Marvel and DC had. These companies offered something that still made a difference: a sustainable income. At the end of the day, passion doesn't pay the bills, so creators had to find the perfect balance.
In recent years, we've seen talent juggling duties for the Big Two and putting out their own creator-owned projects. However, as Marvel and DC have become part of huge billion-dollar conglomerates, there's a sense that the future of the comic book industry is set to alter its course again.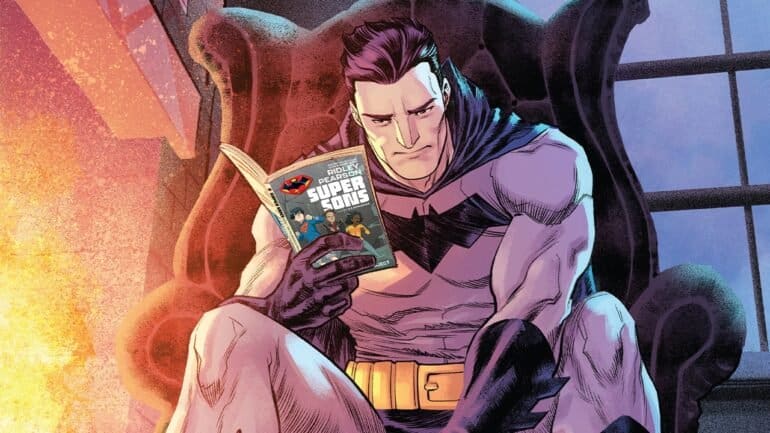 The change came in the form of the news that Nick Spencer, Jonathan Hickman, Scott Snyder, Molly Ostertag, Saladin Ahmed and James Tynion IV would become part of a new project by Substack to create and deliver digital comics and comics-centric newsletters for the platform. The creatives will keep all the rights for their projects and be paid by Substack for content creation. Details of the deals have remained confidential, but the money was significant enough for Tynion to hand in his notice on Batman, with Hickman allegedly to follow suit on X-Men.
The fact that two huge names in the industry are willing to depart flagship books symbolises what we've suspected for a while now: creators are frustrated. Ever since Marvel and DC have been under corporate ownership, it's become clear that creative freedom has been traded in for forecasts and decisions by committee. Many creatives are executing other senior people's ideas instead of their own, essentially become marketers instead of storytellers.
Second, it's no secret that creatives are being short-changed in film and TV adaptations. While Marvel and DC are practically printing money, it's reported that Disney only compensates writers or artists a flat $5,000 along with an invitation to the film premiere. You probably have to pay for your own popcorn, too. Spare a thought for Jim Starlin, George Pérez and Ron Lim, who created the Infinity Gauntlet storyline that became the inspiration for Avengers: Infinity War and Endgame. They have to watch on as their idea makes the Mouse billions of dollars, while they receive less money than the marketing department.
It's understandable that creatives are sick and tired of dealing with the corporate politics. If you're a capable storyteller, why shouldn't you also reap the benefits? They want the freedom to tell the stories they want and to be fairly compensated for it. Time will tell if Substack is the platform for it, but it's certainly a leap forward in the evolution of creator-owned projects and rights.
Marvel and DC will survive this latest exodus of talent, but their products will be the poorer because of it. Though, considering how the comics are merely treated as marketing material nowadays, they might not be too concerned about the decreasing quality. That being said, the future of the comic book industry—or at least the heart of it—will be found elsewhere, where creators are allowed to thrive.
Tell us, do you think the future of the comic book industry will still lie with Marvel and DC? Let us know in the comments section down below.