There are probably hundreds of examples of great actors who've ended up in bad movie roles. When you work in Hollywood, sometimes you have to accept any gig that comes your way to stay relevant. However, this means that not every role you get is going to be Oscar-worthy – some of Tinseltown's icons have been seen starring in some frankly questionable pics over the years.
This usually happens to the more novice actors: striving to make their breakthrough in a highly competitive business. Sometimes, however, this happens to some of Hollywood's greatest actors – and that's how you end up in a list like this.
Today, we'll be looking at ten great actors who have starred in bad movie roles.
10. Russell Crowe as Inspector Javert (Les Misérables, 2012)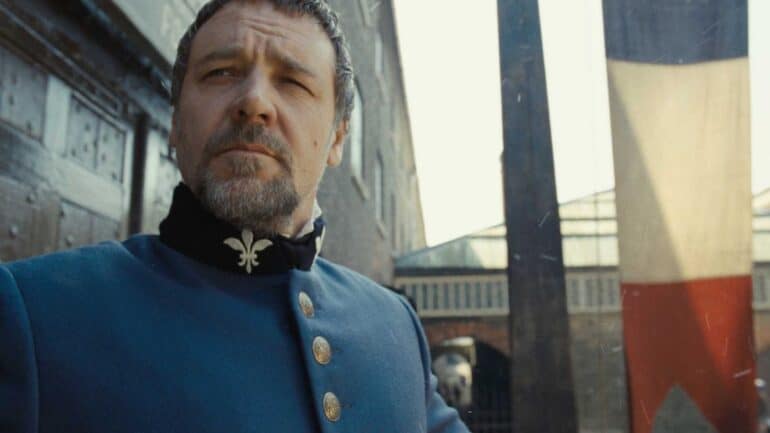 Tom Hooper's 2012 adaptation of the classic Victor Hugo novel Les Misérables was praised by many critics for its many technical achievements. This is a film that used live singing performances instead of recordings, something that not every actor dares to try.
That said, Les Misérables' wonderful ensemble cast had a single black sheep in it, and it was Russell Crowe as Javert. It's not that Crowe does a bad acting job, it's his singing and musical presence that's lacking, especially when set side to side with Hugh Jackman.
9. Johnny Depp as Willy Wonka (Charlie and the Chocolate Factory, 2005)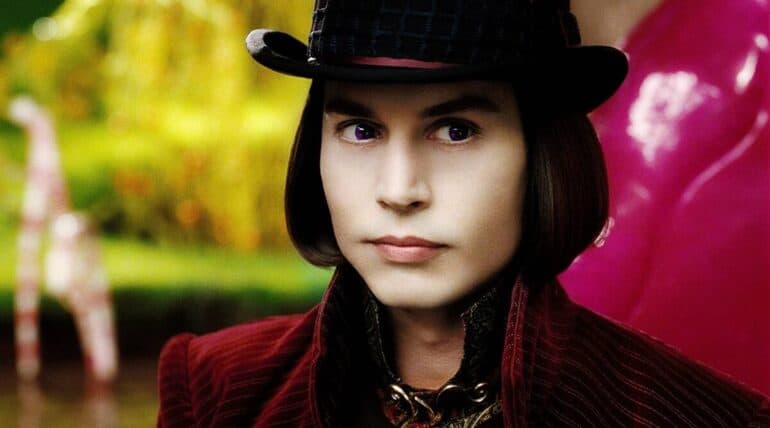 It might be closer to the plot of the Roald Dahl original, but there's something so unnecessarily creepy about 2005's Charlie and the Chocolate Factory that just screams "Tim Burton made this." Here we have yet another musical on our list and another world-class actor that delivers a severely lacking performance.
Unlike Russell Crowe, Johnny Depp's issue with his Willy Wonka character comes from his characterization. The original Wonka was a nutcase, sure, but he was a charming one. Depp only comes off as extremely creepy, and his costume and Burton's aversion to bright colours only make him look more uncomfortable.
8. Julia Roberts as The Queen (Mirror Mirror, 2012)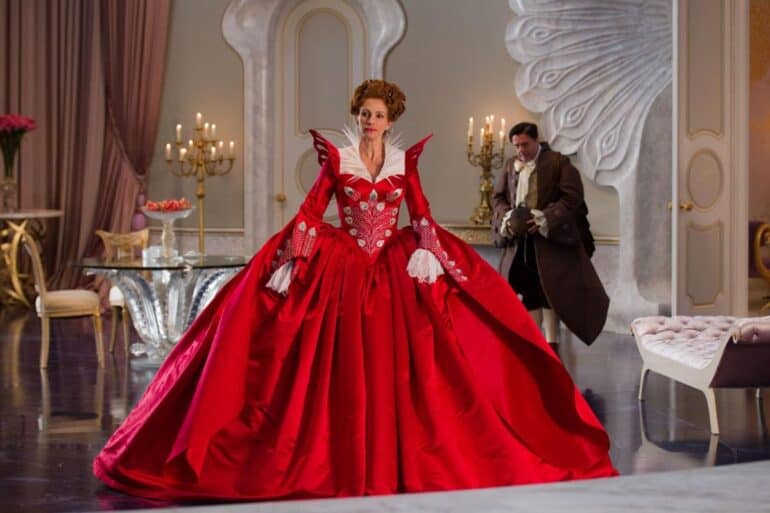 2012's Mirror Mirror is an epic retelling of the classic tale of Snow White and the Seven Dwarves, starring Lily Collins and Julia Roberts. Perhaps "epic" is too strong a word for Mirror Mirror, with critics citing a lack of originality in the weary fable.
Standing out from the rest of the cast is Julia Roberts as the Evil Queen. Her character plays a central role in the movie's plot, but her usually top-notch acting chops are nowhere to be seen in this dreary fantasy comedy.
7. Marlon Brando as Doctor Moreau (The Island of Dr. Moreau, 1996)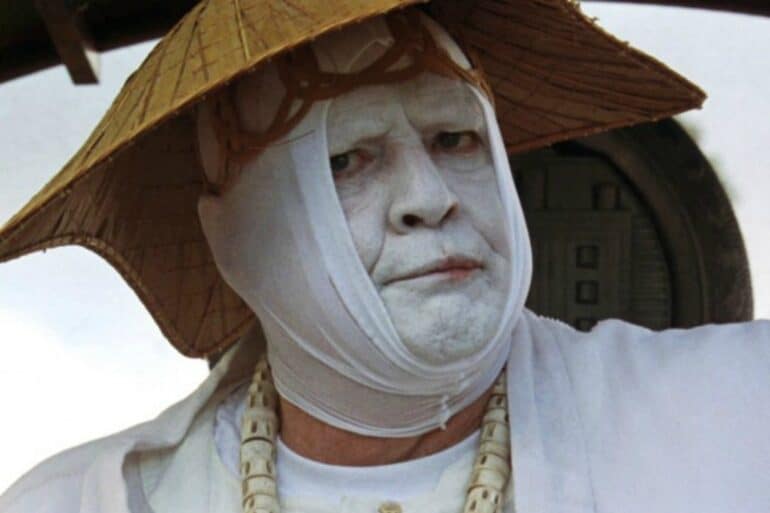 The Island of Dr. Moreau is a fascinating case of everything going wrong in a film set. A tired – and severely overweight – Marlon Brando simply wasn't interested in acting in this horror flick, delivering instead one of the most bafflingly half-hearted performances we have ever seen.
It's almost impossible to believe that the man who's wearing a weird white hat and hanging around with some kind of proto Mini-Me had ever played the character of Vito Corleone.
6. Mark Wahlberg as Elliot Moore (The Happening, 2008)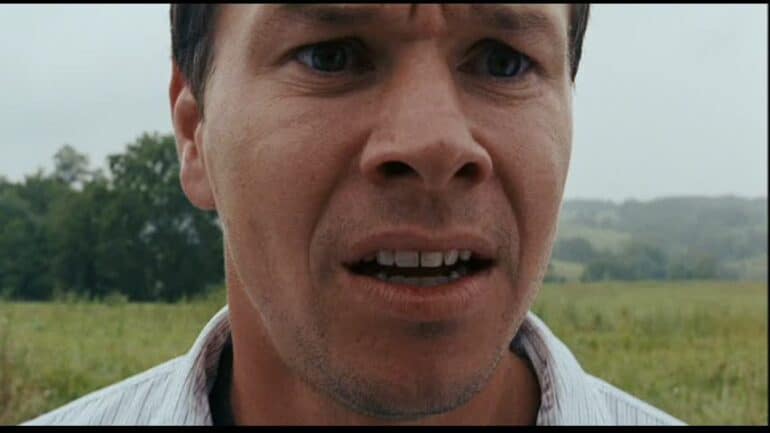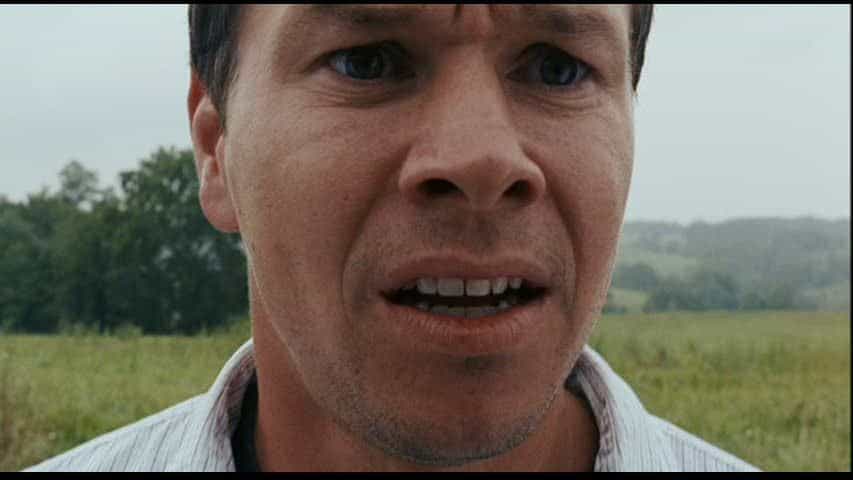 I know this joke has been done to death, but 2008's The Happening is a movie where nothing interesting happens. At the centre of it all is a very confused Mark Wahlberg, who seems to spend most of the film stifling a laugh due to Shyamalan's nonsensical idea for an apocalyptic movie.
Wahlberg has proved that his acting skills are surprisingly flexible, starring in comedies and action flicks alike. Marky Mark didn't deserve to spend almost two hours in a film running away from plants and trees.
5. Eddie Redmayne as Balem Abrasax (Jupiter Ascending, 2015)
Directed by the Wachowskis, Jupiter Ascending is a dreadfully dull space opera with a lot of pomposities and a painfully weak plot. It's impressive that the film has Eddie Redmayne playing one of cinema's most over-the-top villains just a year after he starred in the beautiful drama, The Theory of Everything.
As awful as Redmayne's acting is in this flick, it actually manages to keep things interesting for a while. The audience never knows which random word Redmayne is going to yell next, so at least there's that.
4. Jared Leto as The Joker (Suicide Squad, 2016)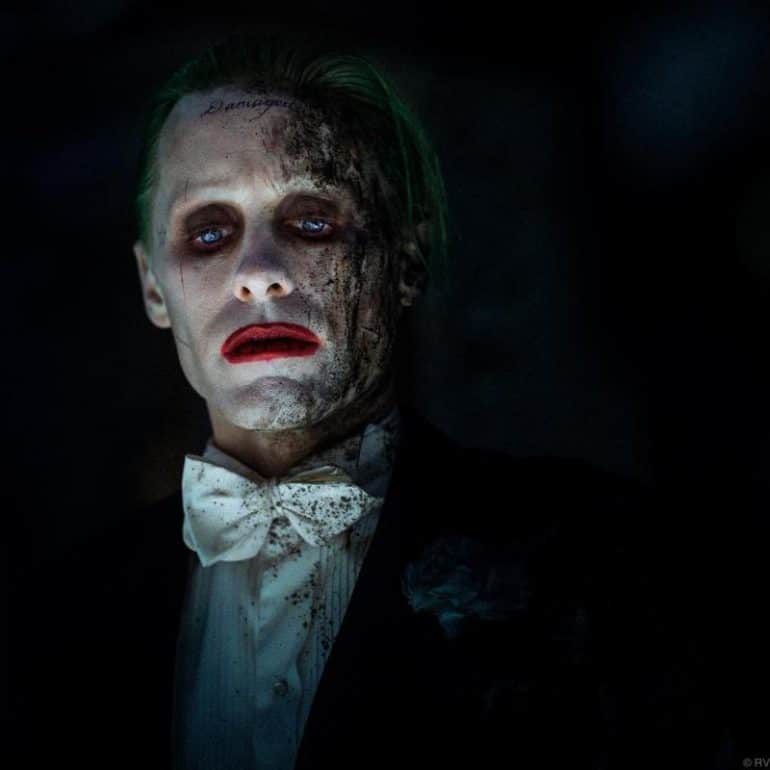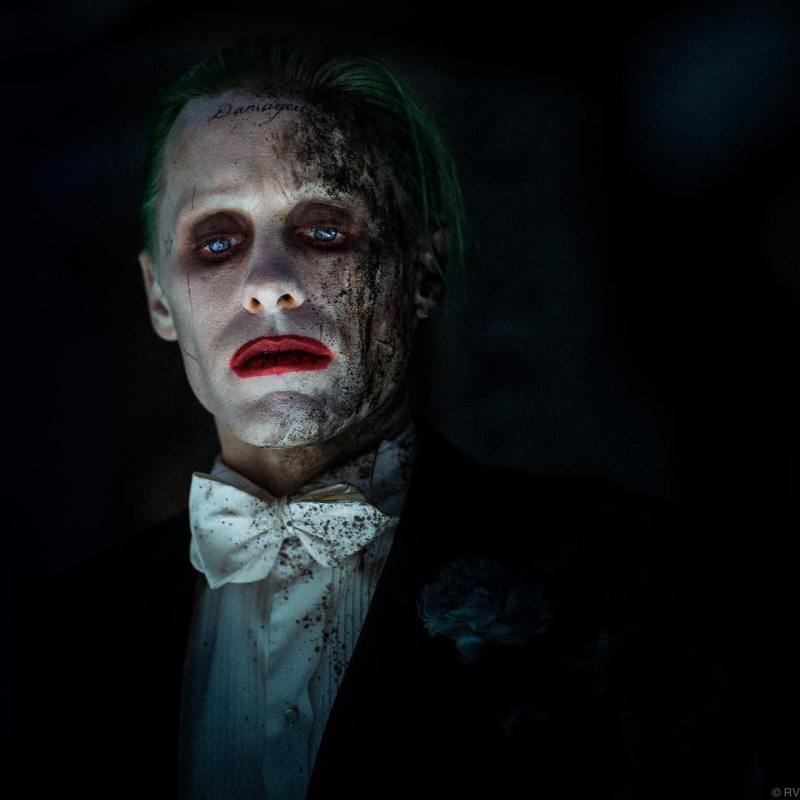 So far, every actor who has played the Joker has given the character his own unique flair. Everyone except Jared Leto, who was just a trainwreck as the character in the cinematic disaster that was 2016's Suicide Squad.
Leto is not a bad actor, as he's demonstrated in films like Dallas Buyers Club and Blade Runner 2049. It's just that he was given one of the worst versions of the Joker to work with.
3. Tommy Lee Jones as Harvey Dent/Two-Face (Batman Forever, 1995)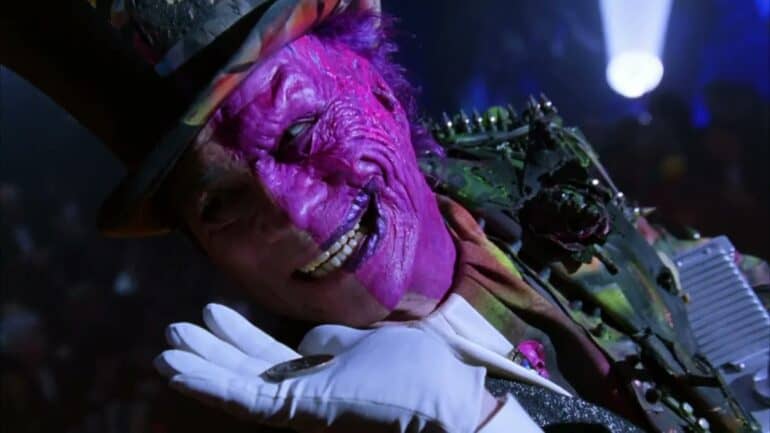 When it comes to top-class actors, Tommy Lee Jones is up there with the crème de la crème of Hollywood royalty. However, his legendary status wasn't enough to save him from the disaster that was Joel Schumacher and his Batman films. Batman Forever is a cheesy film, and it's definitely ill-suited for a serious actor like Jones.
Even more impressive, Jones made Jim Carrey look like the straight man in their comedic villain duo. Considering Carrey was at the top of his game by Batman Forever, that was not an easy feat.
2. Robert De Niro as the Fearless Leader (The Adventures of Rocky and Bullwinkle, 2000)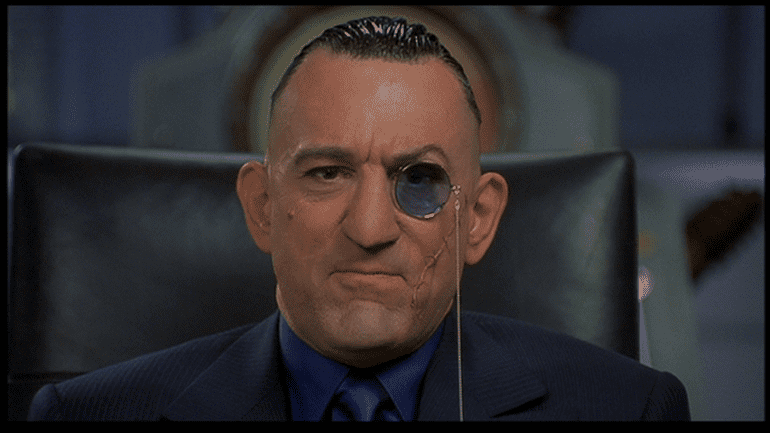 Trying to recapture the magic of Who Framed Roger Rabbit, 2000's The Adventures of Rocky and Bullwinkle failed to impress critics and audiences alike. Even more impressively, the movie had a great ensemble cast, with actors such as John Goodman, Randy Quaid, and even Jason Alexander appearing in it. However, the prize for the worst casting goes to Robert De Niro as the evil Fearless Leader.
There's no need to introduce Robert De Niro: the veteran actor has starred in films such as The Godfather Part II and Taxi Driver. The Oscar-winner actor seemingly forgot everything he knows about acting for this role, as he delivers a comically over-the-top performance.
1. Sylvester Stallone as Sebastian The Toymaker (Spy Kids 3-D: Game Over, 2003)
What a fall from grace for poor old Rambo. While Robert Rodriguez's approach to filmmaking has always been somewhat unique, there's no denying that he dropped the ball with the third Spy Kids film. The obnoxious 3-D gimmick and the shallow plot are a disservice to the fantastic franchise that is Spy Kids and messes up what could have been a great conclusion for the series.
At the centre of it all, we have Sylvester Stallone, who stars as The Toymaker, the film's main antagonist. While Stallone tries his best to match the movie's lighthearted and cartoony tone, the actor simply isn't a good match for a character like Toymaker. For his performance, Stallone won the Golden Raspberry Award for Worst Supporting Actor at the 2003's Golden Raspberry Awards. Talk about a serious blunder for an otherwise brilliant career.
Can you think of other instances of great actors in bad movie roles?
Also read: