In the modern world of 'always connected', it's becoming more important to have good connectivity in your home. While you may be paying top prices for your fibre or 5G connectivity from your service provider, some users in the home or office may not have the best experience with a central Wi-Fi router or hotspot. This is when having a mesh network or Wi-Fi extender takes centre stage. Xiaomi has many products in its portfolio to address home and small office needs. One such device is the Xiaomi AX3000 Mesh Router.
RELATED: Connecting Your Smart Home/Office with Xiaomi Mesh Solutions
A connected home makes quite a difference in the quality of your internet throughout the home. The frustration of dropping Wi-Fi connectivity or poor download speeds in certain areas of the household is a common issue for many users. A simple mesh solution is the easiest and most cost-effective means to address this issue, and the Xiaomi AX3000 is an affordable entry point to get the job done. We take a look at its capabilities.
Build and Design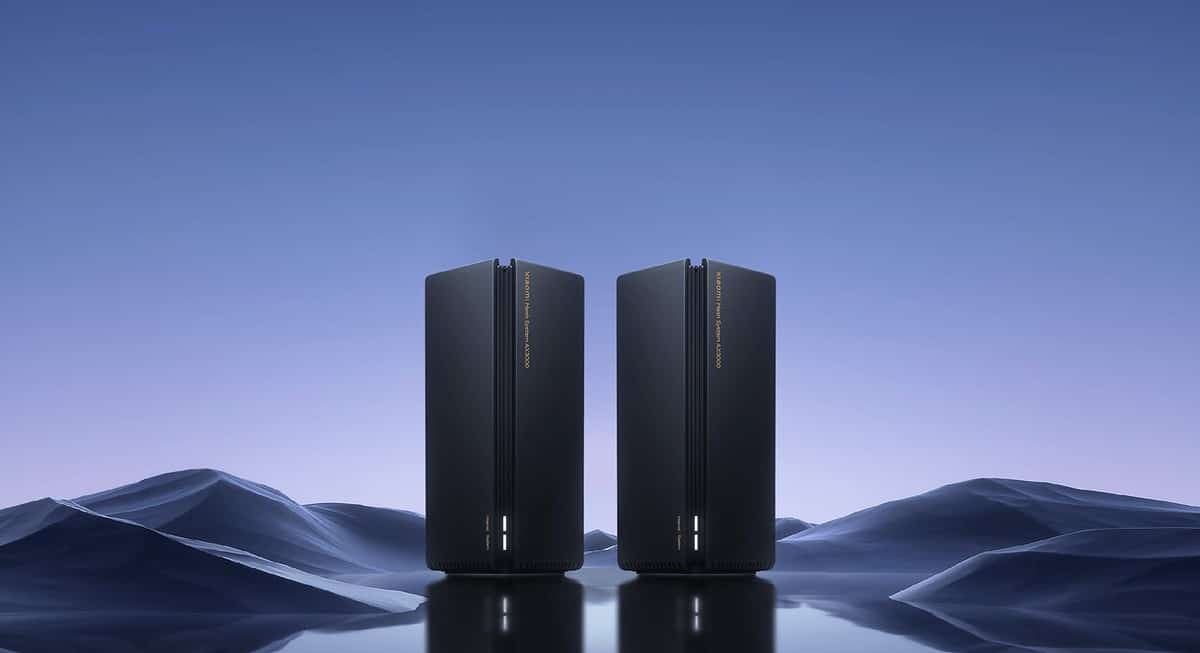 It may not be high on the priority list of underlying requirements for users, but having an aesthetically-pleasing device goes a long way in making final decisions on a purchase. The more conventional approach to mesh routers is the flat-bed approach with five or six antennas protruding from the rear. However, with the Xiaomi AX3000, you get a much more sleek-looking setup.
There are two routers in the box contents, both rectangular shaped. This rectangular prism shape (or cuboid if you prefer the scientific reference) resembles a smaller Xbox Series X. It also has a matte black finish in plastic to give off the same aesthetic. It measures 97x97x222mm and is very lightweight. Its antennas are built into the device not to upset the otherwise awesome design.
The design is split into four segments. This creates an "X" shape on the top and bottom of the device and also features a threaded design on each corner to enhance its looks. On the front end, two LEDs are on one of the edges, with the rear featuring all the ports and the reset button.
In terms of connectivity, the unit offers 2.4GHz and 5GHz wireless options. Additionally, it has three Ethernet ports on the rear. These are 10/100/1000Mbps LAN ports to connect your TV and other devices for faster speeds.
RELATED: Xiaomi Wearables Deliver Premium Value at a Fraction of the Price
Setup and Configuration
Setting up a mesh network isn't as straightforward as many other modern devices. That said, it's fairly easy to follow the instructions provided during the installation process, provided you understand the technical terms.
Out of the box, you'll first need to select the optimum positioning of the two (or three) routers for your configuration. The devices require a plug point, which may also limit the placement. However, each device has a decent reach for its broadcast, so it's not too much of an issue.
Once plugged in, the two LED lights on the front will confirm their power status. The first light will indicate its WAN status, with the second indicating the internet connectivity. Hereafter, you'll need to decide on the configuration of your network.
The first option is the most straightforward. Users can use the two routers as extenders for their existing Wi-Fi routers. It'll act as an APN to connect to different parts of the house, although you'd need to switch between the various routers.
The second option is to connect your current router to the two mesh routers, providing internet access. The two routers will still act as APNs but will switch between the two as a single network connection. In this instance, you won't use the original router to connect, only to provide internet. Users with fibre will connect their modem or LAN cable to the two routers as alternative setups.
The configuration setup of your network can all be done using the Xiaomi Home app. If you already have other Xiaomi devices connected, it will simply add to the existing ecosystem in your home or small office. This is quite useful, as you'll be able to connect all your devices to a single point while also controlling the network management for each device.
Using the app is simple, as it follows a step-by-step guide to each configuration requirement. Given its use of 2.4GHz and 5GHz connection options, you can set up individual network names for each or have it all under a single name, allowing your connecting device to choose the optimal connection.
RELATED: Power Drain? Not Anymore! Xiaomi Power Banks to the Rescue!
Features and Performance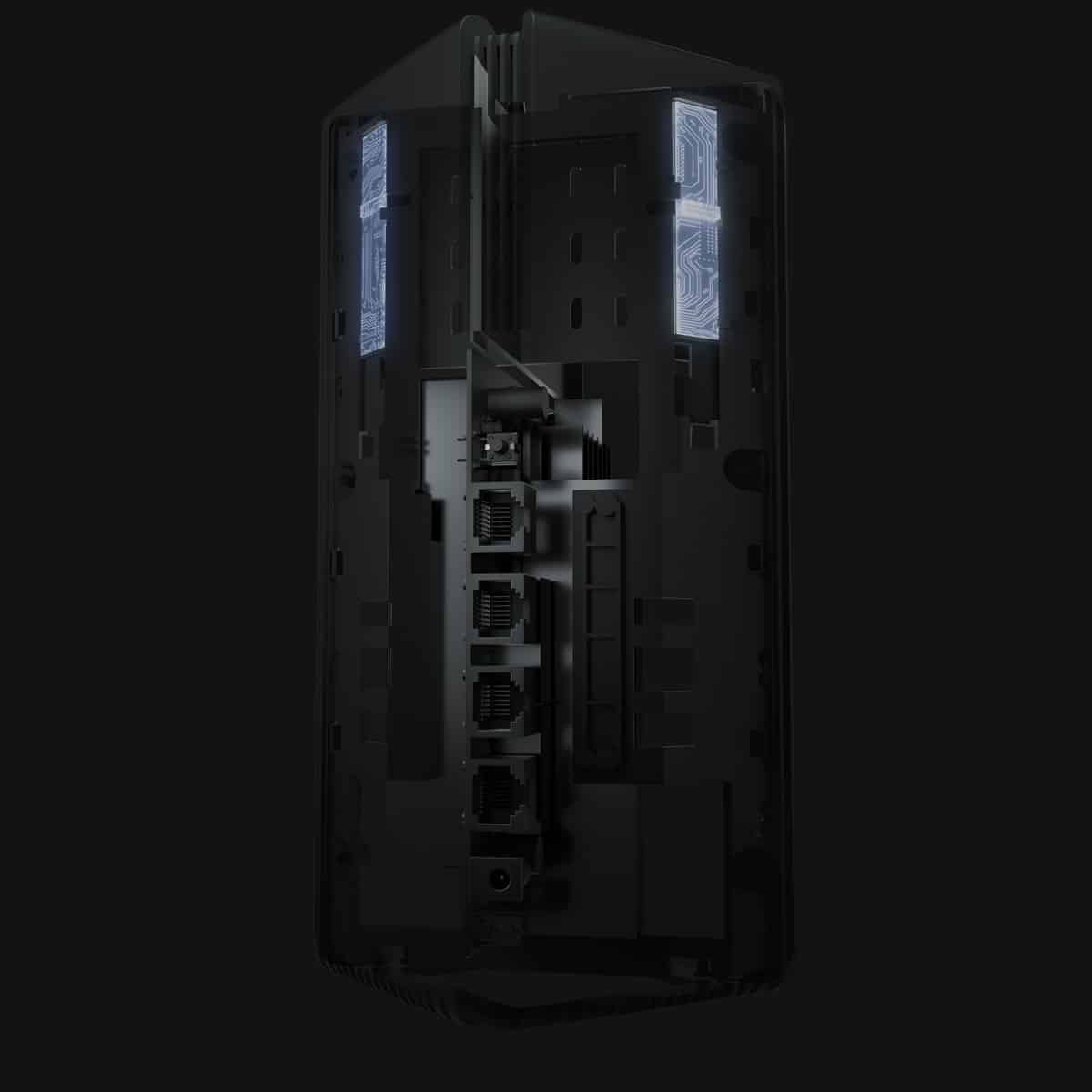 Once you've configured your network, there's a whole list of features to experience other than simple connectivity throughout the home. Starting with the most basic, admin users can control access to the network by creating a safelist or blocking certain devices from connectivity. This provides an additional level of security for your home network.
Additionally, for the more tech-savvy, you can set up address reservation (DHCP IP reservation), port forwarding or Dynamic DNS to configure a small server environment. Further to this, you can then also define rules for each of the connected devices, such as throttling the speed limit. This is particularly handy when you have multiple devices connected to the network and want to prioritise certain devices, like your living room TV when streaming.
Although the initial setup is done via the app, where you can still control multiple settings, you'll need to access the web portal for the more advanced features and settings, as mentioned above. There are quite a good number of features to configure over and above these as well.
One aspect I couldn't locate is the parental lock option. No parental controls are available for the Xiaomi AX3000 to assist with managing your kids' devices from a single point. This would be a helpful security feature for parents, but it isn't currently available on this budget-friendly mesh router.
RELATED: Xiaomi SA Launches its Second Official Store in Cape Town
Conclusion
It's difficult tar the average user to navigate the technology landscape regarding specific products. Routers and network devices typically don't get as much coverage when searching for reviews and details. It also doesn't help when there are ten or more products with the same or similar name. That being said, if you are in the market for a router to connect your home, the Xiaomi AX3000 is a great option. In addition to providing meshed network connectivity around the home, it also has several features that make it worthwhile.
RELATED: Xiaomi 12T and 12T Pro Launched in South Africa
Various options are available when purchasing the Xiaomi AX3000, as it comes in various pack sizes. Depending on the size of your home, you can opt for a single pack, dual pack or even a triple pack option. Irrespective of your requirements, you can keep adding additional units to the mesh network to create the optimum solution. It's also very affordable, with the single pack costing R1,499, dual at R2,499 and triple at R3,499.
The Review
Xiaomi AX3000 Mesh Router
The Xiaomi AX3000 Mesh Router is a great entry-level setup for your home or small office. It provides several seamless connectivity options while offering a host of features at an affordable price.
PROS
Affordable mesh network
Easy to configure basic features
Wi-Fi 6 compatible
Good-looking design
CONS
No parental controls
Not the most robust build
Review Breakdown
Ease of Learning

0%

Ease of Use

0%

Design

0%

Performance

0%

Enjoyment

0%

Value for Money

0%