In 1985, Michael Dudikoff swept the leg to enter action cinema history with American Ninja. The story follows Private Joe Armstrong – an amnesiac who possesses incredible martial arts ability, but he is unable to explain how he developed these skills. After a brief conflict with Corporal Curtis Jackson (Steve James) at the army base, the two become friends. Joe also uncovers the truth about his past and how he was adopted and trained by Shinyuki (John Fujioka) as a child. Ultimately, Joe combines his past and present to become a living weapon and fight, well, ninjas.
RELATED: American Ninja: Where's the Reboot?
Unquestionably, the Cannon Group was the king of B-movie action fodder in the '80s. The production company could produce a full-length feature for the price of a chip roll and turn seismic profits. As a prime example: American Ninja cost $1 million to make and pulled in over $10 million at the U.S. box office alone. Expectedly, a franchise followed. Now, in modern times, Dudikoff harbours an ambition to see his most famous character return.
The interesting history of the American Ninja films
After the success of the 1985 film, a sequel entered production. American Ninja 2: The Confrontation arrived in 1987, featuring the return of Joe Armstrong and Curtis Jackson to the fray. While it didn't make as much money as its predecessor, it still brought in a decent haul of $4 million in the U.S. From there, though, the series experienced turbulence.
American Ninja 3: Blood Hunt was released in 1989, but it features a new main character as David Bradley's Sean Davidson takes over from Michael Dudikoff's Joe Armstrong. Steve James' Curtis Jackson does appear in the film to provide a semblance of continuity, but at this point, the box office wasn't too kind to the franchise as it made less than $1 million in the U.S. That said, the film found an audience in the VHS rental side of the business.
Two years later, in 1991, Dudikoff flips back into the picture to team up with Bradley in American Ninja 4: The Confrontation. Again, the box office results were paltry, as this film made less than $500,000, but it still delighted the VHS crowd. However, this feature also marked the last time that Dudikoff would appear as the American Ninja.
RELATED: How Spider-Man Helped Jean-Claude Van Damme Become an Action Star
What Michael Dudikoff has said about a new American Ninja movie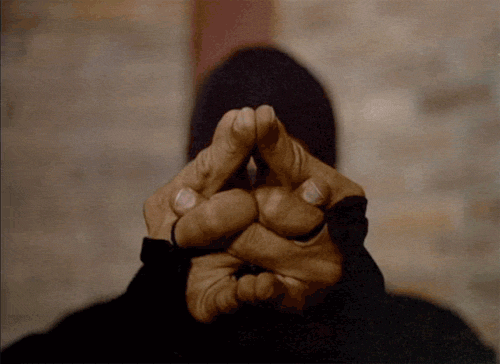 American Ninja V was released in 1993, and it wasn't even supposed to be a part of the main series until it was given the title at the last minute. Considering it has been three decades since the final entry in the franchise and Cannon closed its doors for business, another film has seemed highly unlikely. However, Michael Dudikoff still believes another film is possible.
Speaking to Den of Geek, Dudikoff explained how fans ask him about the franchise all the time, and he has an idea of how it can continue. "I think the American Ninja, Joe Armstrong, has legs," he said. "I think it would be really a great thing to bring that forward again. I've written a script and it's being looked at now. 'Cause my fans, I go to the grocery store, wherever I go, it's 'Hey, are you ever gonna do another American Ninja?' I really want to do another one, only because I really, truly love Joe Armstrong. I think he's a great guy to portray. I would like to see him in another."
Dudikoff didn't elaborate on what his script entails, nor has further details about a potential American Ninja movie surfaced. However, with so many popular action franchises from the '80s, like Kickboxer and Rambo returning to the screen, don't be surprised if this fan-favourite ninja series leaps out of the shadows when audiences least expect it.
RELATED: Ninja Assassin 2: Will There Ever Be a Sequel?
Tell us, would you like to see Michael Dudikoff return in a new American Ninja movie?