There are plenty of fan films out there. Some good. Some bad. Does Close Shave, a Wolverine fan film, have what it takes to separate itself from the crowd of X-Men shorts out there?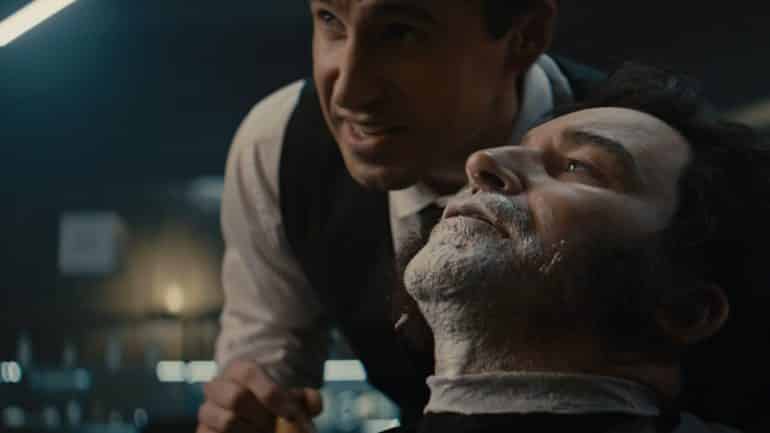 London-based director Mahmut Akay has a released a fan film featuring popular X-Men superhero, Wolverine. Close Shave is inspired by Hugh Jackman's portrayal of the character throughout Fox's X-Men film franchise.
The ten-minute short takes place in a version of the X-Men universe where mutants have been wiped out for the most part. It is described as a character-driven dark comedy which depicts Wolverine in a new way, while touching on identity and prejudice.
Set in a swanky barbershop, the film sees an older Wolverine attempt to start afresh in human society with a new look. But he soon finds himself in trouble when his mutant identity is exposed.
Directed by Mahmut Akay from a script he wrote himself, Close Shave stars Cameron Jack as Wolverine alongside Michael Chase, Tom Cray, Jack Forsyth-Noble, Jacob Meadows, Neizan F. Birchwood and Julia Sawalha.
Judging by the comment section, X-Men fans have been delighted by the short film's effectiveness. It's not surprising since Akay is no stranger to filmmaking, even if it is on a small scale. His has written and directed various other short films including Day One, Dominion and Lesson From a Stranger. Day One and Dominion debuted at London's Sci-Fi Film Festival in 2019 and 2014, respectively.
Created by Roy Thomas, Len Wein and John Romita Sr. – Wolverine is one of the most recognizable comic book characters in pop culture. Arguably the most popular of the X-Men, the character made his live-action debut with the help of Hugh Jackman 2000's blockbuster hit, X-Men.
Jackman went on to star as the adamantium-enhanced mutant in eleven movies before retiring from the role with Logan in 2017.
What do you think of the Wolverine Close Shave fan film? Has Mahmut Akay done a good job capturing the superhero?