It's the one question everyone keeps asking about the Mortal Kombat 2021 movie: Where is Johnny Cage?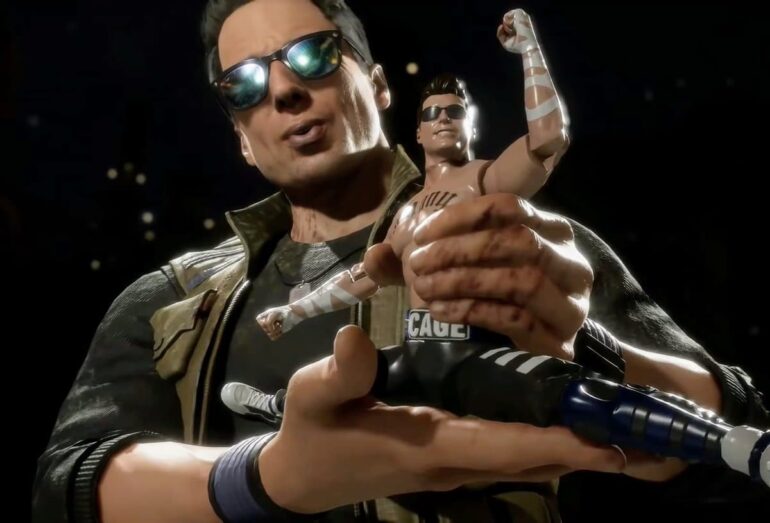 Johnny Cage
Johnny Cage is no stranger to controversy. Over the years, the Mortal Kombat character has died (in Mortal Kombat: Annihilation), been altered and changed, adapted and resurrected for various instalments in the franchise.
In fact, Mortal Kombat was originally developed as a Jean-Claude Van Damme game until, of course, the Hollywood martial arts star bailed on the idea. The character was then later added to a roster of villains and heroes in a game that was probably more inspired by Bruce Lee's Enter The Dragon.
Now, in a series of tweets, co-creator John Tobias has revealed why the character was left out of the gaming franchise for such a long time:
I apologize for the roller coaster of fiction used to navigate character deaths/undeaths in those early games…

But, if I were the finger pointing type, I'd point my finger at 90's Chicago MK players. They were the real deciders of who lived and who died ✌️(10/10)

— John Tobias (@therealsaibot) April 6, 2021
It reads:
"Ed and I wanted to add as many new characters to the MK2 roster as possible. This meant that we were going to have to leave a couple behind. How to make that choice? We added character select audits so we could see how many times each character was chosen. Ed also added a secret button tap sequence that let us walk up to any coin-op game in any arcade, tap in the button sequence and access the audit menu from the attract mode… The outcry from players missing Kano and Sonya in MK2 fueled their return in MK3. Johnny Cage (despite rumour and nonsense) was cut because he was the least selected character in MK2; as were, believe it or not, Raiden and Baraka…"
However, despite being one of the least picked fighters in MK2, Johnny Cage has gone on to be an icon and one of the favourites.
Mortal Kombat 2021 movie producer Todd Garner explains Johnny Cage absence.
While fans are raving about the new Mortal Kombat movie (especially all the fun action and gruesome fatalities), many have noted that the film would have benefited from the presence of Johnny Cage.
Of course, the filmmakers have other plans for the character. Todd Garner explained in a recent interview:
"Johnny Cage is obviously the elephant in the room, and there's a number of reasons why Johnny Cage was problematic in this particular movie out of the gate. One, he's a very big personality, right? He needs his own space. It's very hard to just throw him in a movie, like I said, with Kano. So, taking him out was very easy not only for the movie, but for the sequel. I want to make a sequel, and I've now got Johnny Cage, which hasn't been used in the first one. So, I have a big stick and carrot that maybe they'll let me have a Johnny Cage real presence in the second one."
In other words, Johnny Cage might have been TOO big for the Mortal Kombat 2021 movie. The character might have outshone everyone else.
Fair enough. The Hollywood martial arts star does have a huge personality. And seeing as Kano has taken up that space in this film, having American Jeet Kune Do, Karate, and Shorin Ryu expert quipping his famous one-liners might have been overkill.
That said, the character has to appear in the sequel. It's a must.
Johnny Cage – @prattprattpratt #MK11 #mkkollective @noobde pic.twitter.com/uSca2hsa4d

— BossLogic (@Bosslogic) January 26, 2019
Who will play Johnny Cage in the Mortal Kombat 2021 sequel?
While there are a lot of talks about increasing the budget to make room for Chris Pratt as Johnny Cage in the sequel, the only real answer here is Scott Adkins.
Even though there are some concerns regarding whether or not he could pull off the humorous side of the character, Adkins most definitely has the martial arts moves and body build down. When you think about it, he is basically Johnny Cage in real life: a famous martial arts action hero with charm.
Forget Chris Pratt, he's too big for a Mortal Kombat film. That's never going to happen. Adkins fits in perfectly here.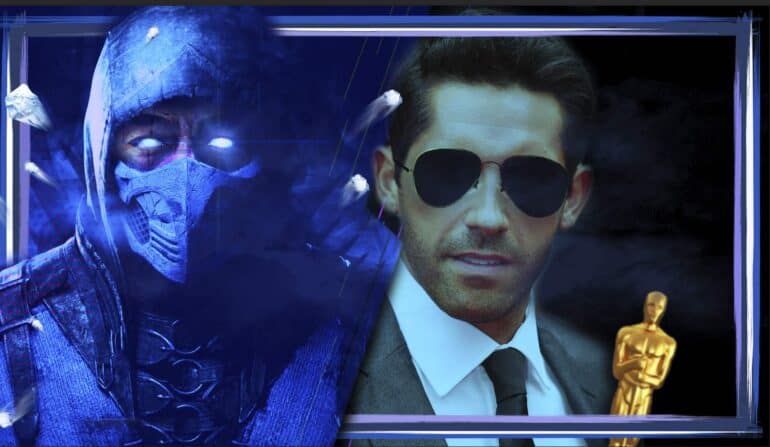 In fact, when the British actor interviewed Joe Taslim on his podcast show, The Art of Action, the Sub-Zero actor requested that Scott Adkins play Johnny Cage in an upcoming Mortal Kombat 2021 movie sequel. The exchange was so awkward that many thought it was a slip of the tongue and a hint regarding the casting.
The new film opened in select countries on the 9th of April 2021. It will open two weeks later in the US, on April 23, 2021. It stars Lewis Tan as Cole Young, Jessica McNamee as Sonya Blade, Josh Lawson as Kano, Tadanobu Asano as Lord Raiden, Mehcad Brooks as Jackson "Jax" Bridges, Ludi Lin as Liu Kang, Chin Han as Shang Tsung, Joe Taslim as Bi-Han and Sub-Zero, Hiroyuki Sanada as Hanzo Hasashi and Scorpion, Max Huang as Kung Lao, Sisi Stringer as Mileena, Matilda Kimber as Emily Young and Laura Brent as Allison Young.
Tell us, do you want to see Johnny Cage in a sequel to the Mortal Kombat 2021 reboot movie? Who should play the iconic character?