It's bizarre how there are almost two sets of fans for comic book movies and comics. While there is an overlap of sorts, the comic-reading audience is much smaller in comparison. But why is this? And shouldn't the comic book industry be tapping into the other market and aligning more closely with the films? The answer is threefold here, so let's explore further.
Continuity issues
If you haven't picked up a Marvel or DC comic book for a few years and grab one today, you'll be lost. The young Jon Kent was teaming up with Damian Wayne in 2017's Super Sons and now he's suddenly the Superman looking after Earth while his dad is away on "supe" business. Elsewhere at Marvel, Peter Parker isn't Spider-Man anymore and the mantle has been taken up by his clone Ben Reilly (for the millionth time), but that's more to do with rights issues and no one will admit it. So, as you can see, it's a little hard to keep up with all the reboots and changes taking place constantly.
Unfortunately, this has been the main problem with the Big Two in recent years. Instead of establishing a solid foundation of worldbuilding and fleshing out the characters with great storytelling, they hit the reset button too quickly. As a result, it's difficult to keep track of what's going on—and there's absolutely no way that a studio even cares enough to try and piece together what's happening. Most cinematic universes would rather build their own sandbox from scratch than attempt to make heads or tails over decades of convoluted storytelling.
Studios operate in silos
Of course, this begs the question, why don't comic book companies just take what's happening in the movies and spin-off from there? Sounds simple, right? Well, it isn't. The studio machine is complex and powered by more political disagreements and backstabbing than Twitter in 2020. As a classic example, the producers of the first X-Men movie wanted the animated series X-Men: Evolution to tie into the film in some way but refused to share details about the production with the animation team. Brilliant, right?
A studio is way more powerful (and makes more money) than a comics company and there would need to be a mindset shift of them working together versus operating in silos. It sounds easy on paper, but it would require a huge corporate culture change to occur and you know what they say about leopards and their spots? Simply put, the comics side of the business would need to be absorbed by the studios and become a department instead of allowing it to be its own independent arm—and that is a whole other discussion for another time.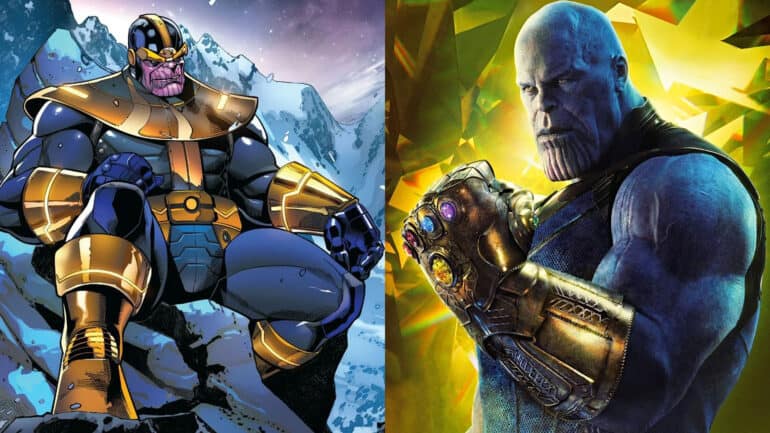 The creative trade-off
Due to the huge investments made by studios, they'd get first dibs at the big stories. All the multiverse-spanning events and major moments would be pulled away from the comics and saved for the blockbuster comic book movie. Unfortunately, this means that the comics side would always be rife with filler material and plodding along as a commercial for the films. There'd be no more Crisis on Infinite Earths or Infinity Gauntlet as all those kinds of stories would be turned into screenplays first.
So, yes, while it's frustrating to see the comic book industry not pulling the same type of fanfare as comic book movies, there is a bright side to this. If you're truly invested in these characters and worlds, you can still pick up fresh and original stories that might not always have ties to the film universe (or even have any type of continuity) but are still telling tales they want to tell. Surely, that's more valuable and important than alignment at the end of the day.
Tell us, do you wish comic book movies and comics were more aligned? Let us know your thoughts in the comments section down below.