Throughout the history of the anime industry, several shows have been produced wherein the main character is exceptionally skilled. In fact, many of the shows have characters who are extremely strong, fast, great at fighting or possess an ability that is OP (overpowered) in that universe. However, it is few and far between that a character's abilities lie in the fact that they are extremely smart. While they may already possess a supernatural ability, their intelligence makes their power far superior to other wielders in their respective series. And this begs the question of which anime character is the smartest, not just in their universe but in anime history. Who is the smartest anime character of all time?
RELATED: Who Is The Wisest Fictional Character?
There have been many brilliant anime characters who have surfaced over the years. This includes Armin and Erwin from Attack on Titan, Ray and Norman from The Promised Neverland, and Madara Uchiha and Kakashi from Naruto. And although their intelligence is often unmatched within their universes, a handful of characters have managed to transcend their respective series and surpass characters from other shows in terms of mental capabilities.
Disclaimer: It is important to note that intelligence can be measured in many ways, and this list will focus on characters who proved themselves incredibly difficult to defeat because of their innovative thinking.
8. Classroom of the Elite – Kiyotaka Ayanokoji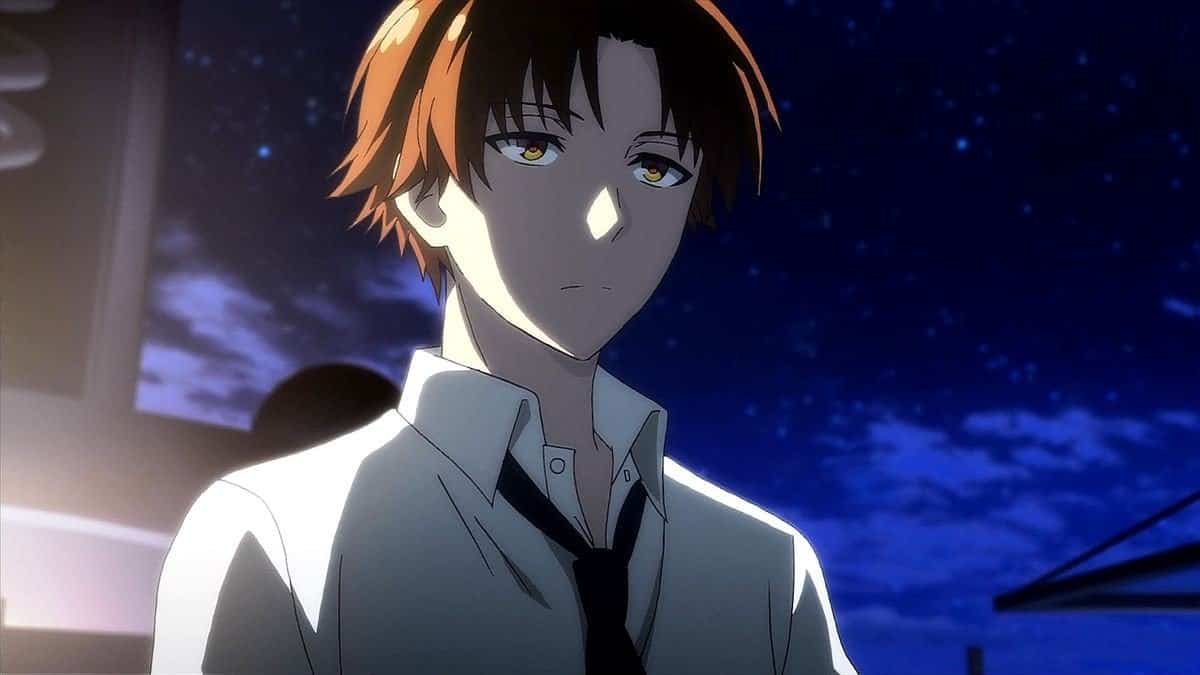 Contrary to many of the other characters included in this list, Kiyotaka was not born with a high intellectual capacity. However, he mastered his abilities by spending time in the White Room, earning him this spot as one of the most intelligent characters. The high school student started at a disadvantage and worked hard to achieve the level of prowess he was on. Furthermore, his skill set is now at an insane level of accuracy, including more than just his brain power. This is quite special as it speaks to his intellect even more as he has used it to strengthen himself physically.
The downside to his high IQ is his inability to feel compassion for fellow human beings. He only sees others as stepping stones in his path to reach his goals. His only weakness so far is his laziness gained through living as a high school student after escaping the White Room.
7. Bleach – Aizen
Including one of the more prominent antagonists from Bleach on this list would make sense, as Aizen is one of the most memorable villains the group has had to face. Born with a substantial intellectual capacity and using this ability to become a master of manipulation later, Aizen proves himself quite the menace when he switches up on the Soul Society. He has excellent deduction and reasoning abilities, allowing him to plan everything a step ahead of everyone else. His attention to detail allowed him to gain as much information as possible about the Soul Society, down to who was plotting against whom.
Aizen perfectly uses this against his opponents, setting them against one another in a triumphant play of wits. He created a good amount of the conflicts within the series and was behind the creation of some of the more powerful Hollows and Arrancar.
RELATED: Who is the Youngest Anime Character?
6. HunterxHunter – Meruem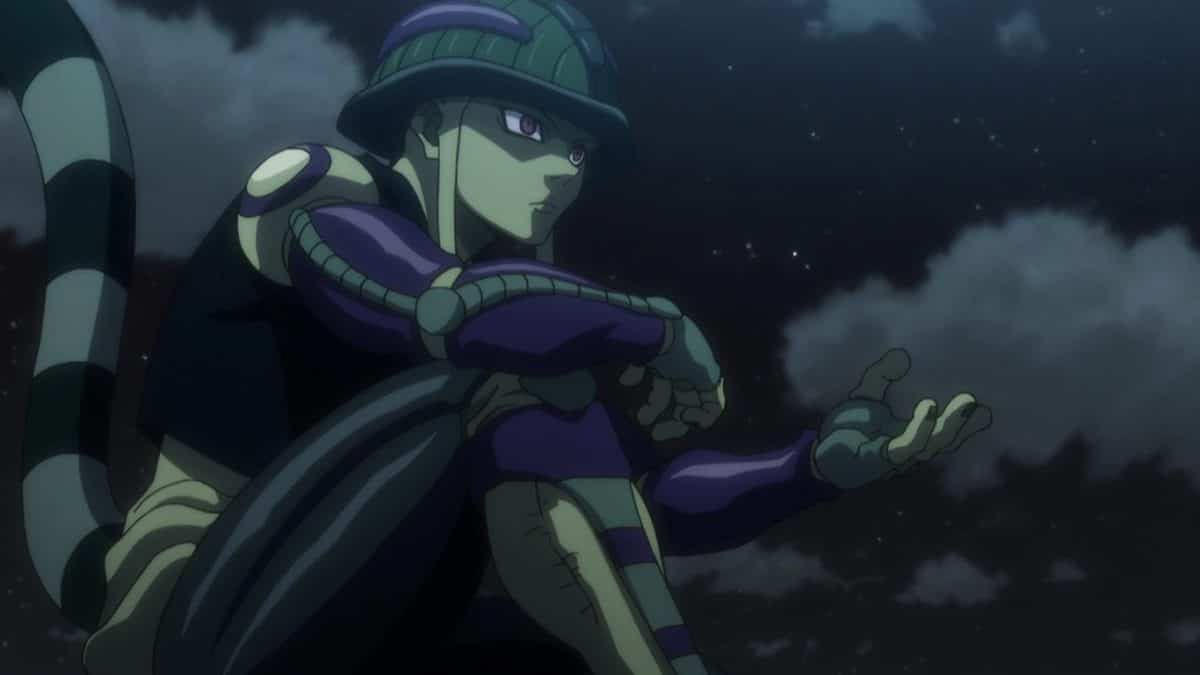 The Chimera Ant Arc is arguably one of the best arcs in the HunterxHunter series, as it introduces fans to some of the scariest villains of the entire show. One such villain is the leader of the Chimera ants, Meruem. And while he is supposed to be one of the main antagonists for the arc, fans grew to appreciate him as a villain. Due to the Chimera Ant Queen's flamboyant feast on humans during her pregnancy, she gave birth to a creature with unmatched intellectual capacity. He has an incredible memory and an extremely high IQ, resulting in his ability to master board games by just reading the rules.
Furthermore, by the end of the arc, he can beat Komugi, the national champion of Gungi, at her own game. And while yes, she is blind and has Savant Syndrome, this means the one thing she excels in is the board game. It is common with Savant Syndrome that the patient will be exceptionally talented in certain areas, and Komugi's happens to be Gungi despite her explicitly implied low IQ. And on a small side note, Meruem is only a little older than a month upon his death but has gained so much knowledge. What would have been the result if he had stuck around for a few more years?
5. Hellsing: Ultimate – Integra Van Hellsing
Cool, calm and collected, Integra is one of the more competent characters to grace fans' screens in recent years. Having to fend for herself since she was a child, she is a badass who has managed to run the Hellsing Organisation as the last member of her family line. She had to figure out what her connection to Alucard was on her own and then was able to keep him around as an ace up her sleeve. Her calm nature resulted in calculated decisions which always kept her at least a step ahead of her enemies. This also means that she can easily control her emotions, not allowing them to get in the way of her decisions regarding the business. Strangely enough, Integra is often a character that is overlooked when it comes to intellect in anime.
4. Assassination Classroom – Koro Sensei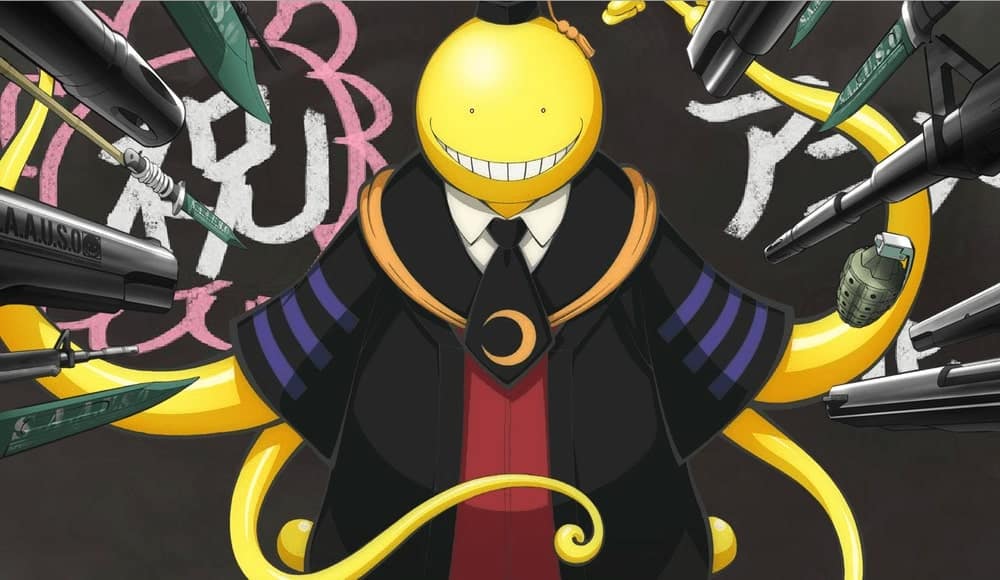 Now, when it comes to the beloved Koro Sensei, he possesses many abilities that can easily be attributed to his superhuman nature. However, with just how smart he proves himself to be, even his intellect could be considered a superpower at this rate. Koro Sensei possesses the ability to retain and understand almost anything that he sets his mind to. This can be seen in how he gains special chemistry skills after watching Manami Okuda perform some experiments. Furthermore, his photographic memory allows him to remember many textbooks at will. And even though his main weakness is water, he still found a way around this by producing mucus that combats the effects of the element.
And to be fair, would it even be possible for Koro Sensei to evade a classroom full of assassins while tied upside to a tree if he weren't incredibly intelligent? Not only that, but if he was not confident in his abilities already, then would he even have agreed to the challenge?
RELATED: Who is the Oldest Person in Anime?
3. Dragon Ball – Bulma
It is quite a pity that fans see less of Bulma as the show goes on due to her wifely duties. However, she deserves her spot on this list as one of the most imaginative anime characters of all time. For decades, fans have watched Bulma engineer insane technology that has helped the main heroes, such as Goku and Vegeta, further their training so they can save the world. Whether it be an entire time machine she builds at will or just a little gadget that can track mythical, magical orbs (the dragon balls), she has proved to be up to the task. And although some of her skills can be attributed to her genetics as the daughter of Dr Brief, founder of the Capsule Corporation, she far outshines him later.
Honestly, she is probably one of the most underrated characters in anime. Because when one thinks about Dragon Ball, intellect is often overlooked as the show is more focused on brawn than it is brains. Her fantastic inventions bring something incredibly refreshing to the show's overall nature.
2. Death Note – L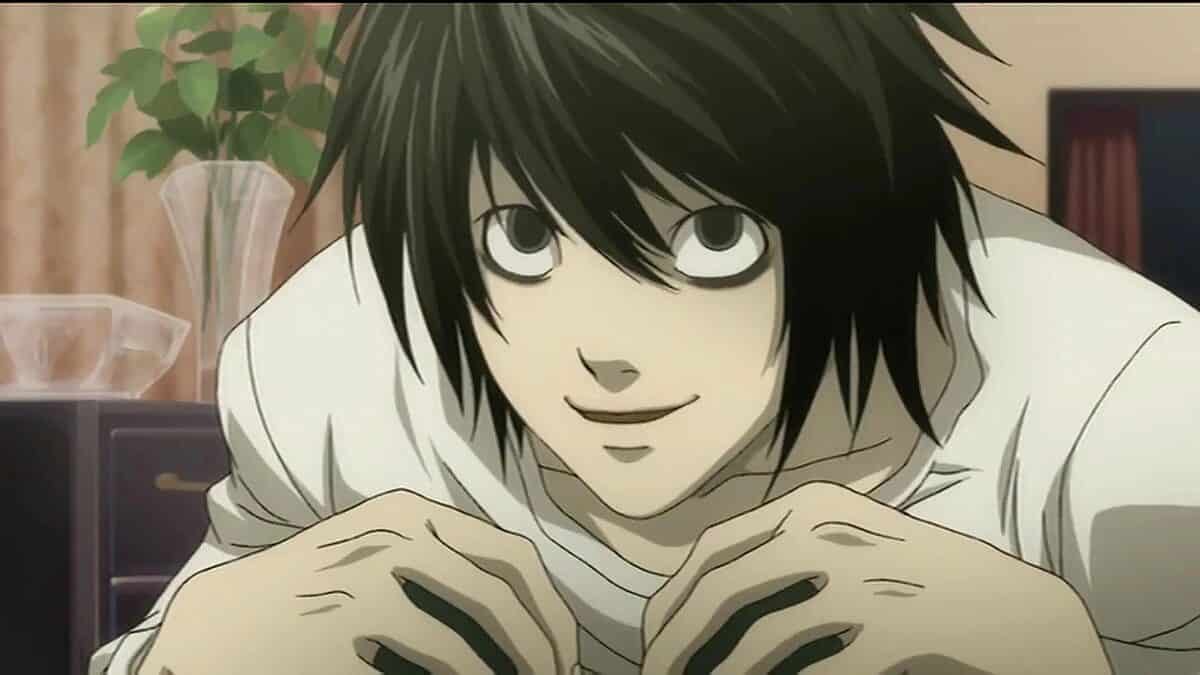 It was challenging to decide whether Light or L should have made it in the number two spot. And honestly, while Light Yagami proves himself to be 'smarter' than L by eventually defeating him, he did have the help of the Death Note, Ryuk, Misa Amane and her Shinigami, Rem. All the while, L managed to outsmart Light (Kira) with nothing but his intellect and a sugar rush. Light can be commended for his intellectual capacity, but he was defeated by someone L trained for the job. Not only was L brilliant, but he was also incredibly wise in whom he chose to take his place to defeat Kira.
That aside, there is the fact that while Light may have had a higher IQ (possibly), L still had better planning and deduction skills. Likewise, at numerous points throughout the show, Light loses his moral sense of right and wrong. L could have defeated Light at multiple points but thought better of it. And yes, this results in the classic Ned Stark dilemma of 'honour getting you killed', but it does prove that L had a more significant moral compass which coincides with his intellect.
RELATED: Who Is Stronger Than Goku?
Who is the Smartest Anime Character of All Time?
1. Monster – Johan Liebert
Let's be honest; if you can manipulate someone into jumping from the roof of a building just by speaking to them, you have some serious brain power. What makes Johan so scary is his inhumane level of intelligence which gives him a deeper understanding of human psychology than any average person could have. Engineered so he could possess near-perfect intelligence, Johan claimed the top spot on this list through his flawless planning. The man never left a trail, which can be attributed to his excellent deductive capabilities.
The man can be considered a prodigy in his ability to pursue anything and absolutely excel at it. Besides this, the man was charming and had an insane amount of charisma rooted in his psychological talents. But then again, it would make sense that one of the most dangerous characters (and villains) also happens to be the smartest in anime history. And the best part is that he does not possess any supernatural abilities that make him invulnerable. Although a victim of countless experiments, he is still mortal, which makes him even more of a menace.
RELATED: 12 Heartbreaking Anime Movies That Will Leave You Sad
Who do you think is the smartest anime character of all time?