Are there any good co-op horror games? Where gaming is concerned, playing a single-player campaign can be fun. But at times, you would like to partake in the fun with your friends. And while many co-op and multiplayer games can keep you entertained, not much can compare to the intensity of a good horror game. The gaming industry has released countless games with different game modes, but multiplayer mode and online co-op are pretty challenging to find in a good horror game. But worry not, as this article will provide some of the best horror titles, including a fully functional co-op mode.
RELATED: 14 Iconic Body Horror Movies That'll Keep You Up at Night
Are there any two-player horror games? From the zombie apocalypse to the classic haunted house tropes, this list will feature the best scary multiplayer games from the horror genre. Games that include online multiplayer, PVP mode, and local co-op features will all be featured in this list. It will also feature a good mixture of old and new games. So, here are some of the best co-op horror games without further ado.
13. Friday the 13th: The Video Game
This is the first game adaptation of the horror movies of the same name. This asymmetrical horror survival game allows up to seven players to control various counsellors at Camp Crystal Lake. One person will play Jason Voorhees and try to hunt down everyone else. The game is a semi-open world, meaning players are free to explore and pick up various weapons to defend themselves against the killer. This makes for some excellent co-op gameplay as one of your friends will be randomly selected to play as Jason and will have to kill everyone before the timer runs out.
Furthermore, the counsellors can complete side quests that can help them escape the map alive much more quickly. However, the main goal of the group is to stay alive. Even though the entire game was set up to be multiplayer, a single-player mode was announced but has been unable to release due to a lawsuit around a copyright dispute.
Friday the 13th is definitely one of the best co-op horror games to play with friends.
12. The Blackout Club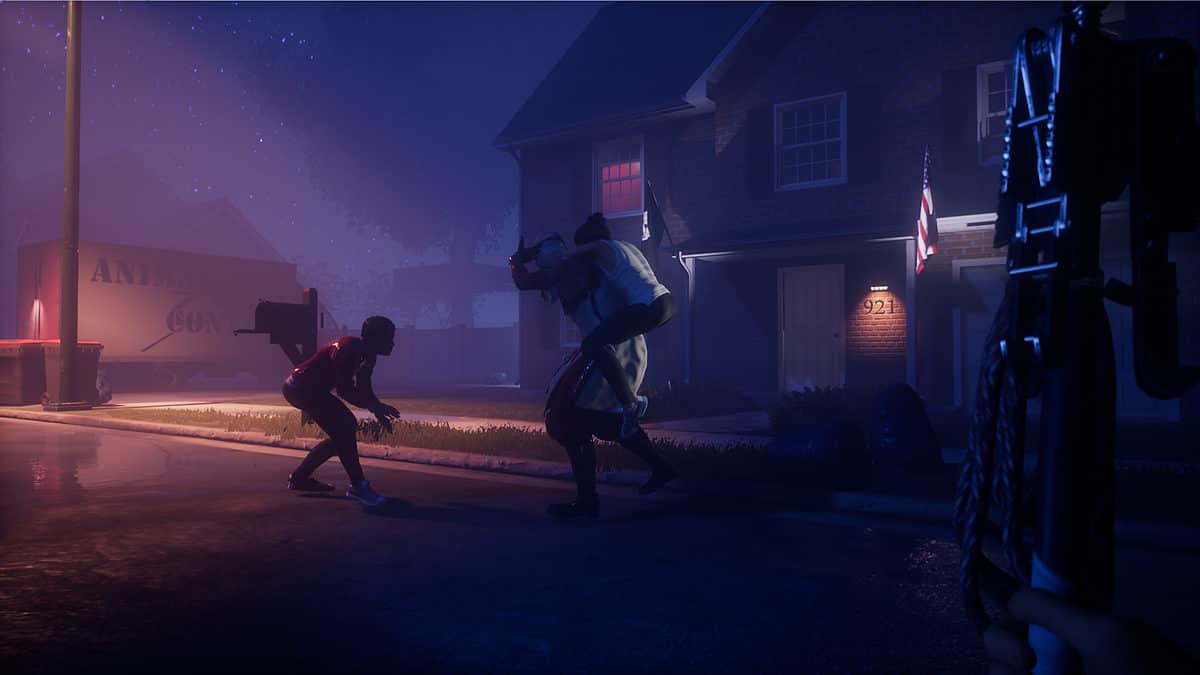 This first-person multiplayer horror game follows a group of four teenagers as they investigate the big secret hidden beneath their small town. The game has very positive reviews on platforms such as Steam, with a 9/10 rating. And there is a good reason for this, as the game allows you to use an array of gadgets to outsmart the strange adults in your small town with nothing but your wits. Four playable characters exist, but you may do it alone if you dare. However, to get the most out of the experience, it's best to go in as a group of players.
The best part of the game is that you can only see the enemy with your eyes closed, making for more intense gameplay. Furthermore, your group will receive mission objectives as the game progresses, further revealing the story to you.
11. Resident Evil 6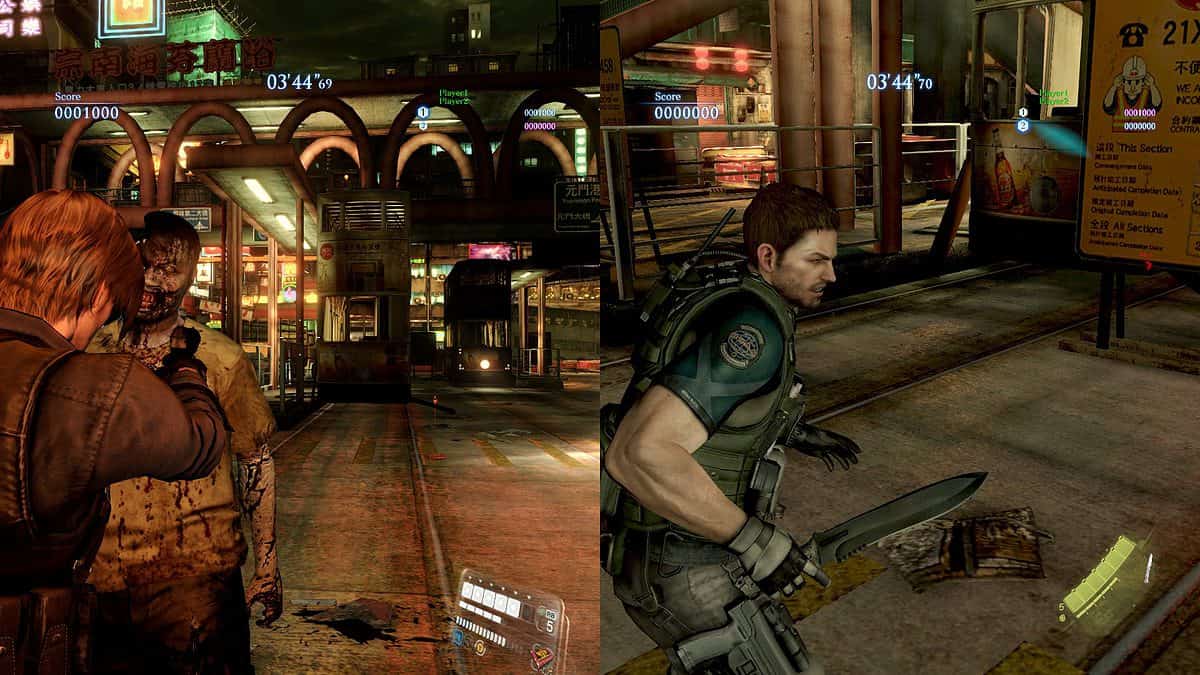 The co-op play in this game is the most fun you could possibly have. Unfortunately, you can only play as two characters at a time which makes it the perfect game for you and your best friend or partner. RE6 offers the ideal blend of action and horror in the most flamboyant sequence of events that will result in a good laugh. There are four campaigns that all offer local and online co-op. And you will be playing in the same timeline but as different characters for each campaign.
The first campaign sees you playing as Leon S. Kennedy and Helena Harper as a terrorist attack results in the C-Virus being released into the air. Many people are infected, and the two team up following the President's transformation and death after being infected. They must escape the zombie-infested university campus and make it to a church nearby to track a lead that will reveal who released the virus and essentially killed the president. All the characters across each campaign will end up in the same place, crossing paths and making for an enjoyable perspective playthrough.
RELATED: Alien: Isolation 2 – This Amazing Survival Horror Game Deserves A Sequel
10. Cry of Fear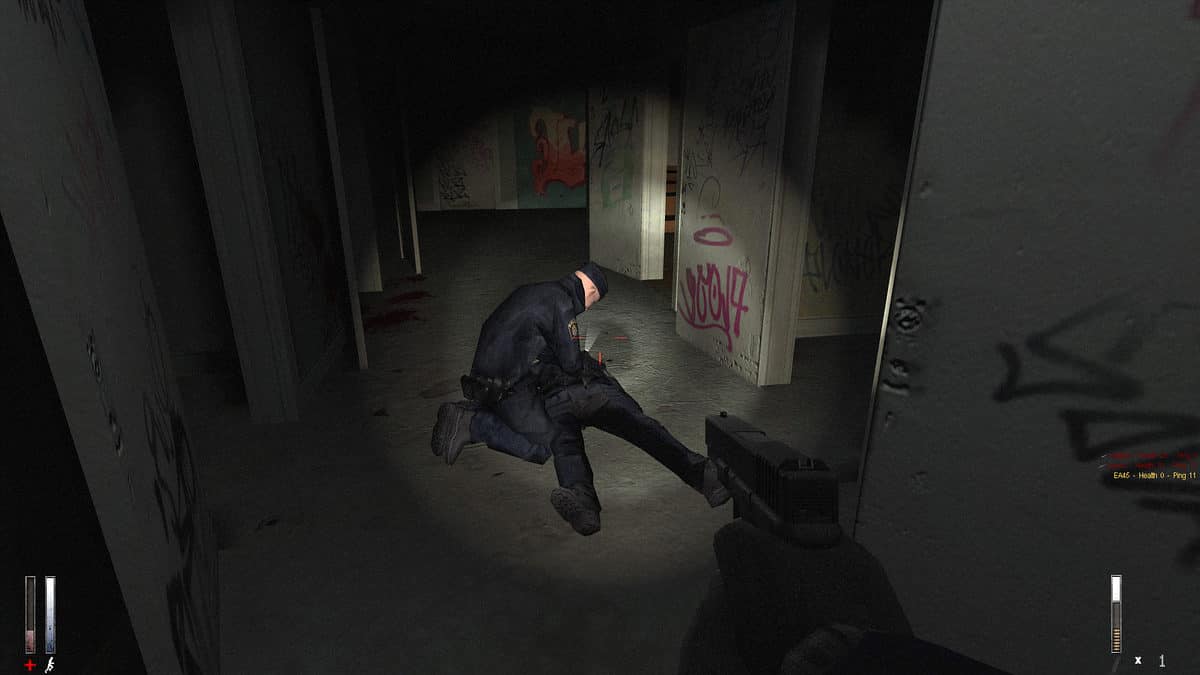 It is extremely impressive how this fantastic game was developed from a Half-Life mod and is now one of the better horror experiences out there. In this multiplayer survival horror game, you and three other players team up in an attempt to survive hordes of scary monsters in your town. The game features a full-length co-op campaign that you can play online with friends, but unfortunately, there is no split-screen option.
This psychological horror game follows the story of a young man as he makes his way through a deserted Scandinavian city inhabited by nightmarish creatures. Furthermore, he suffers from delusions and slowly descends into madness. He must fight for his life as he tries to find answers. If you like FPS and horror games, this one is for you. And if you are a PC gamer, then you will be happy to find that the game is free on Steam.
9. Pacify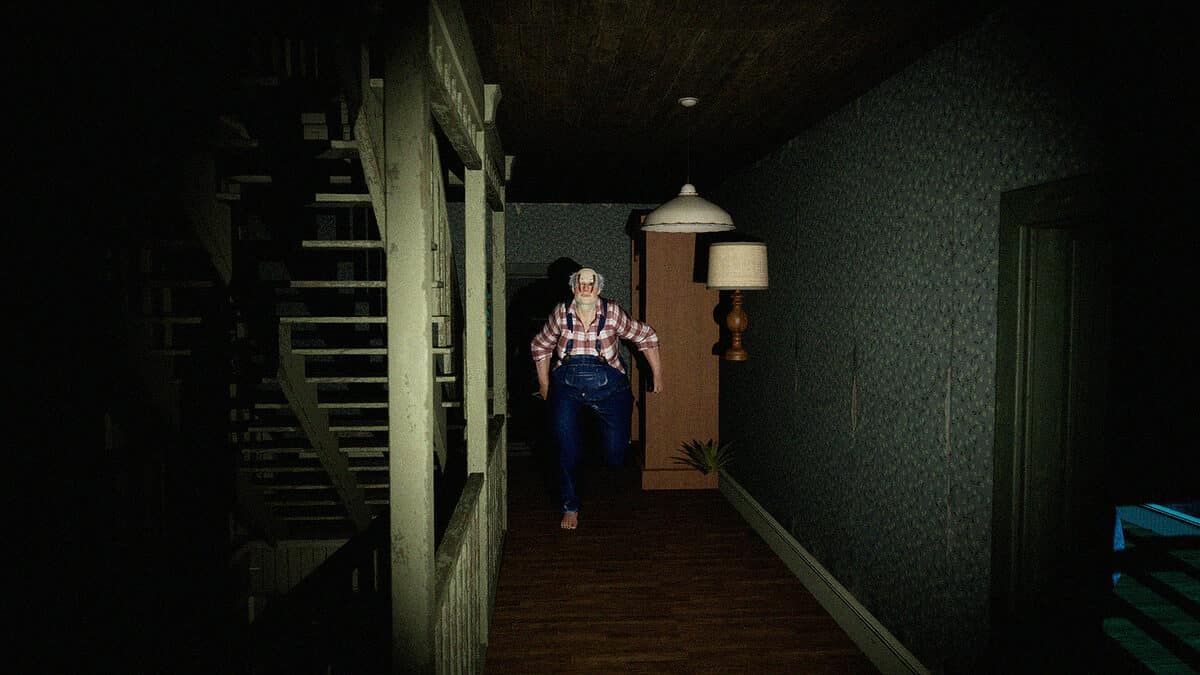 This is an extremely scary game that follows the classic haunted house trope. You play as someone who has just signed up with Paranormal Activity Helpers Incorporated, a group investigating paranormal activity. There are three separate missions now available, and in the first, you are tasked with exploring an old house to see if it is haunted or not. An agent would like to put the house up for sale, but the locals are spreading rumours about an evil spirit residing within the house. You can take up to three of your friends or go alone. Proof that the home is safe needs to be brought back to PAH Inc. Good luck.
This game will see you running for your life from a little girl ghost who doesn't know whether she wants to be good or evil. The house is dark and scary with some long and dark hallways you will need to endure to pacify the evil. It also features a PvP mode wherein you will compete with other PAH Inc members for a full-time position. Whoever gets the most work done will get hired by the company.
8. Dead Space 3
This science fiction horror game sees you and a friend head to another planet called Tau Volantis. As the third game in the series, it will discover the origins of the Necromorphs on this frozen planet. You can play in single-player as Isaac Clarke, and with co-op multiplayer, a new character named John Carver will join him in his mission. Players will be able to explore this icy planet while solving puzzles. Furthermore, you will be actively fighting human enemies called the Unitologists alongside the already-dangerous Necromorphs. You will also be given special abilities such as Kinesis which will allow you to move/pull objects from a distance.
Unfortunately, the co-op option is only available online, but it allows you to unlock exclusive co-op missions within the game. If you enjoy the prospect of fighting aliens on another planet, this action shooter horror game is perfect for you.
Deap Space 3 is definitely one of the best co-op horror games.
7. Phasmophobia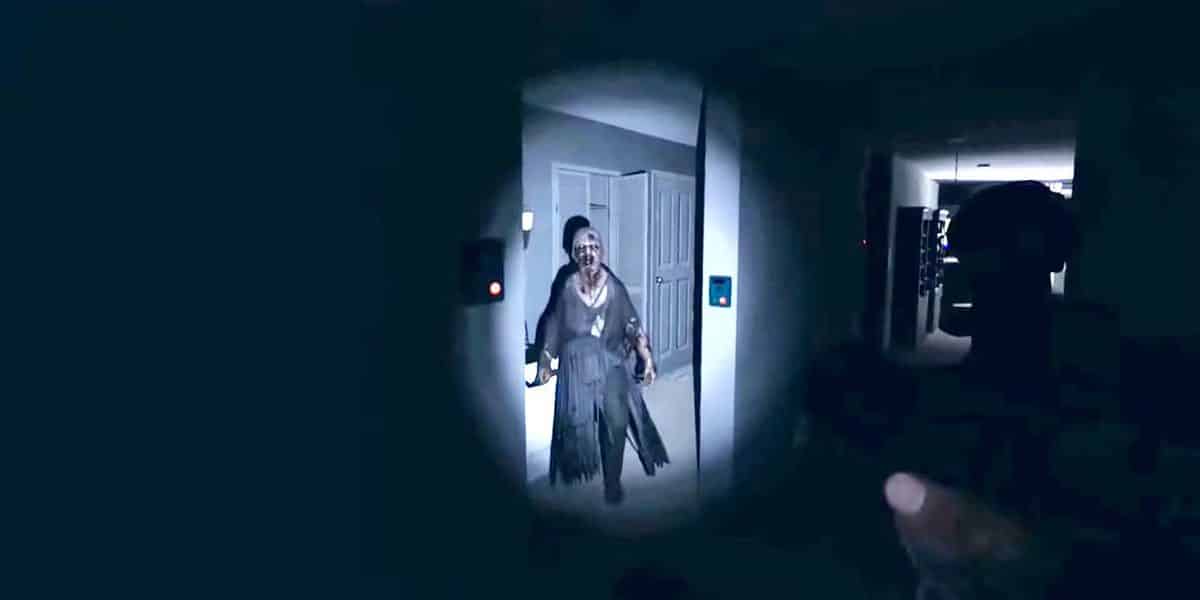 Unfortunately, this game is still in early access, but it does make for a mean co-op horror experience with the limited gameplay available. This 4-player online multiplayer game sees you and three other players in a team of paranormal investigators who must go to various haunted locations to gather evidence of the supernatural. The game is teamwork-orientated and you will need to work well with your team members to survive. There are four difficulty settings in addition to daily and weekly challenges.
The best part of the game is the interactive experience it offers you. As you play, you will have to use your ghost-hunting equipment, such as EMF readers, Spirit Boxes and Ouija Boards. The cool thing about this is that you can communicate directly with the ghosts using your microphone. This makes for a truly immersive and scary experience.
RELATED: The Quarry Review – Supermassive Delivers Another Great Horror Game
6. Resident Evil Revelations 2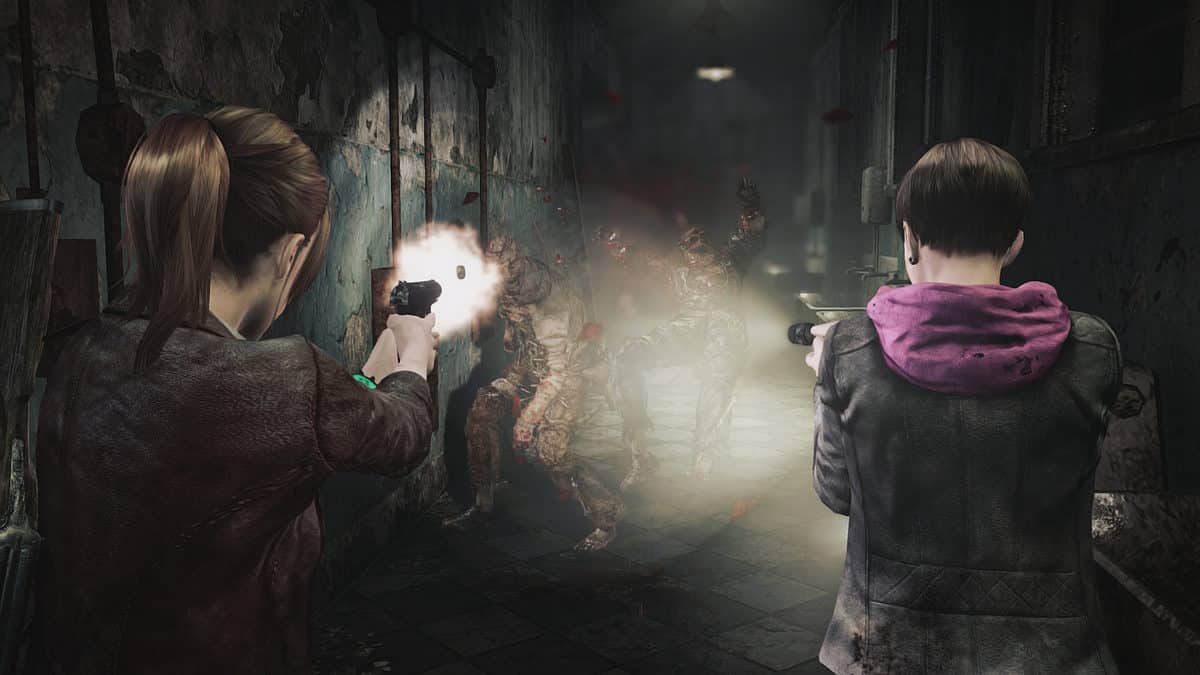 As the second game from the Resident Evil franchise, it should be no surprise that these games are the best if you want to enjoy a good zombie game with a friend. This specific release sees you playing as Claire Redfield, who returns after surviving the Raccoon City incident. Claire now works for Terra Save, an anti-bioterrorism organization. She teams up with Moira Burton, a woman attending a Terra Save event when the building is stormed, and the two are knocked out. They wake up together in an abandoned building on a remote island and must figure out who took them and why.
The game offers local co-op with a split-screen experience. Furthermore, it brings new enemies, such as the Rotten, creatures with bones visible on the outside of their bodies and will hunt the living without rest. Then there is the Revenant, which are creatures created from human parts being sewn together in a gruesome manner. And it features an assistive co-op wherein players will have to switch between characters often to assist one another and further the gameplay.
5. Devour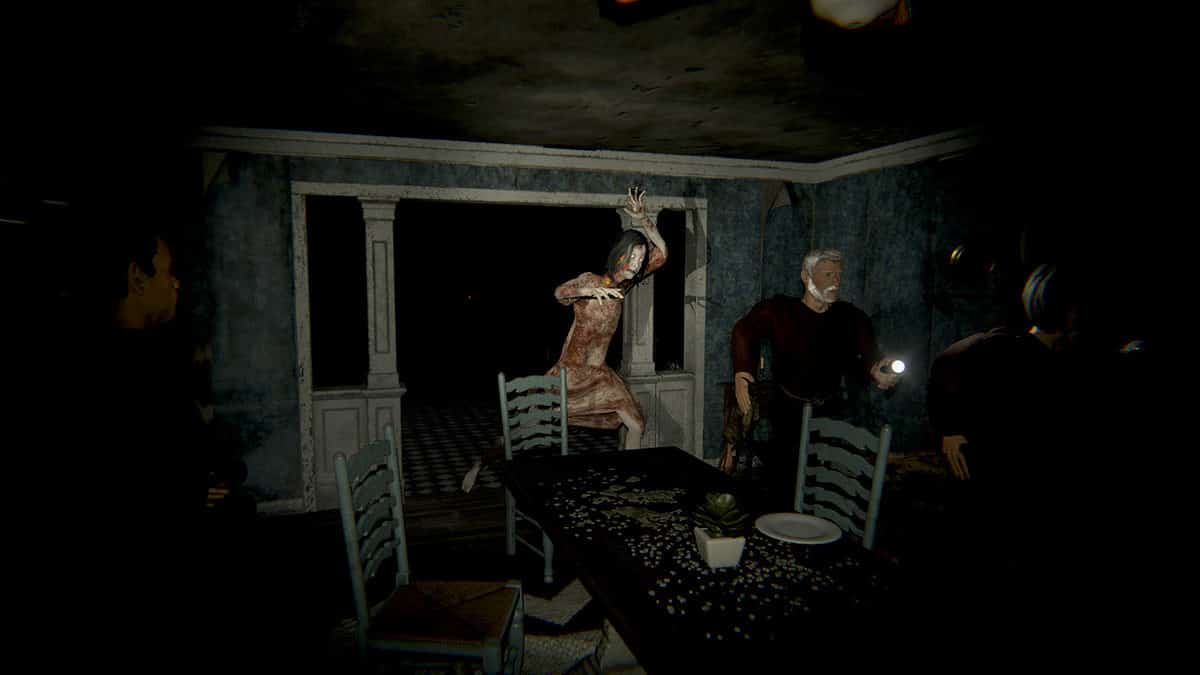 If you enjoyed Outlast, then you will be happy to know that Devour offers you a similar experience where you can explore the trenches with your friends. However, with no weapons and no means of defending yourself outside of a UV light that can fend off enemies, your only options are to run and hide and hope you don't get caught. This 4-player online co-op game sees you and three of your friends as members of a cult who have summoned a great evil.
The cult members fall victim to the enemy one by one, and you must explore the spooky locations in search of goats to sacrifice. As you do so, many nightmarish enemies will actively pursue you and will not stop until you are dead. The main objective outside of banishing the evil back to Hell is not to get caught!
4. The Forest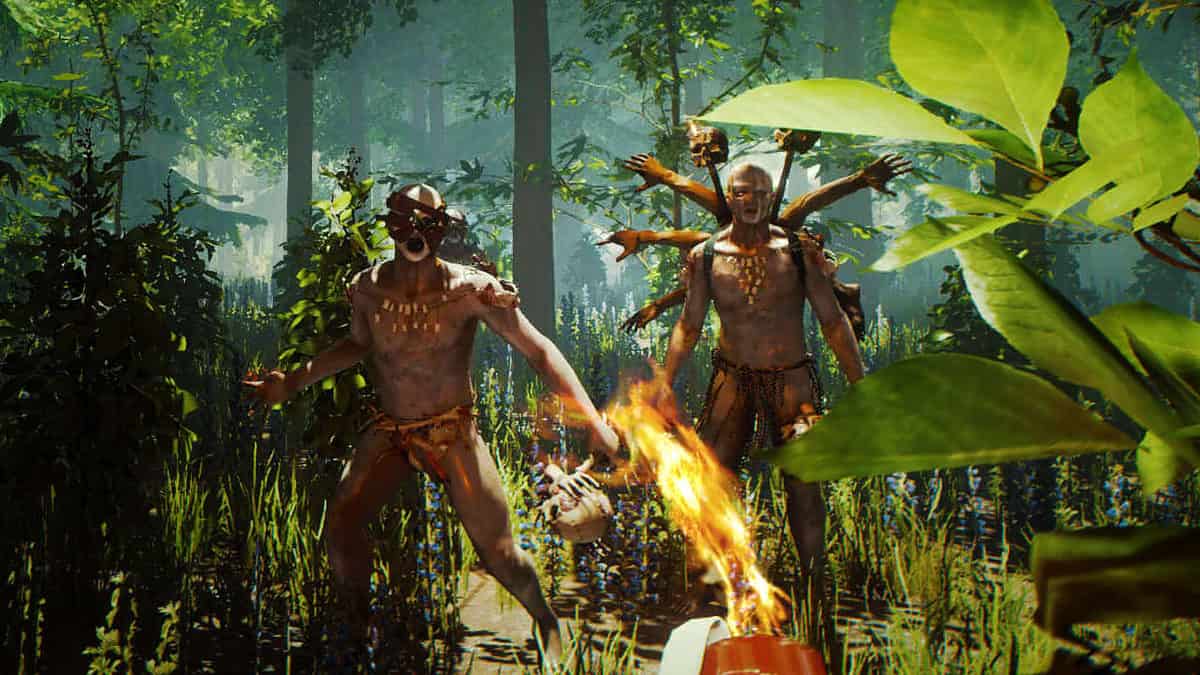 Being the lone survivor of a plane crash is already scary enough as it is. But imagine finding yourself in a strange forest where a group of cannibalistic mutants is hunting you. This open-world survival game offers an enthralling horror experience as you must quite literally fight for your life. Additionally, this simulator allows for an online multiplayer co-op wherein you and up to seven friends will crash and attempt to survive off the land.
This is a unique experience as the game offers players two endings and really makes you wonder whether the tribe of mutants are really your enemies. Furthermore, as the main character, Eric LeBlanc, you are also trying to find your son, Timmy. The plot becomes crazy as you meet other characters and discover that it is possible to resurrect people from the dead. The game has a sequel called Sons of the Forest that is set to release at the end of this month.
RELATED: 5 Horror Games To Play This Halloween
3. Deceit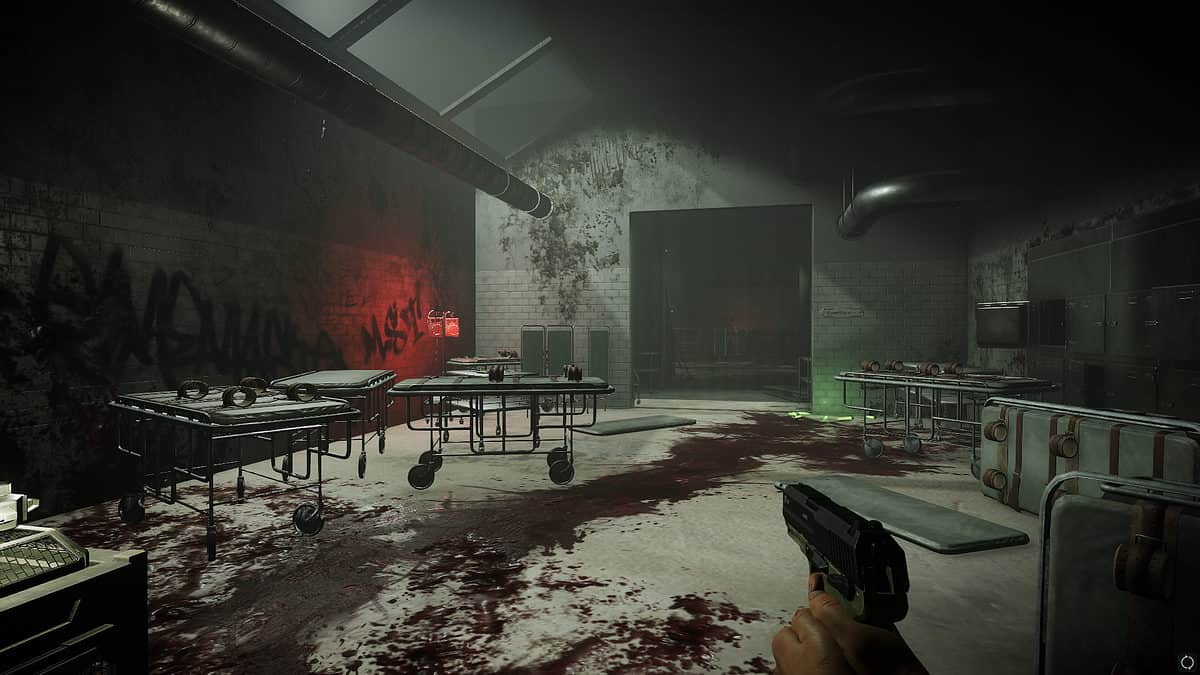 This is another free game on Steam that makes for a unique co-op gaming experience. This game is dependent on your instincts and trust as you must figure out who the imposters are within your group. It is an FPS multiplayer game that does not hold back on the action and intensity. You and five of your friends will wake up in an unknown room with a Game Master's voice filling your ears. Two of your friends are infected with a virus that turns them into creatures called Terrors when the lights go out.
It is up to you to figure out who is infected and who is safe to trust. You will have to rely on some of your teammates so that the group can escape unscathed. You will be periodically thrust into darkness, wherein no one is safe, and you will have to do your best to take out the threat. You are granted one test kit that can identify whether someone is infected or not. It would be best if you chose wisely who you use it on as you will not have the opportunity to do so again, and it can cost your entire team.
2. Left 4 Dead 2
As one of the older games on this list, it still makes for one of the best co-op horror games in the last few decades. Some may argue that it is not a horror game, but the crazy zombie mutations and intense hordes coming at you in waves disagrees with that statement. The game allows for up to four players to play various modes such as Survival, PvP and full-length campaigns. In the first campaign, you will play as a group of four survivors who have been left behind after officials have rescued people following a zombie outbreak.
The four of you must escape and get to safety. There are two groups of survivors you will have to play as and follow along in their story to get out of the zombie-infested areas they currently are in. You have access to various weapons, which include firearms and melee weapons. Furthermore, you are gifted a health pack and can pick up Molotovs and grenades to take out more enormous hordes. If you are lucky, you may happen upon a grenade launcher which makes for great fun when you are in a sticky situation.
There are also different types of infected to watch out for, such as the Jockey, Witch, Tank, Boomer, etc. All these mutations sport an array of abilities that make them extremely difficult to kill or evade, as their sole objective is to take you and your team out. The most frightening is, hands down, the Tank who will come barrelling in, with one hit being enough to bring your health down into the red. Unfortunately, the game does not have a split-screen option and can only be played online. However, offline single-player campaigns are available if you do not want to play with friends.
Left 4 Dead 2 is definitely one of the best co-op horror games around.
RELATED: Are The Horror Kings Jordan Peele & Hideo Kojima Working On A Game?
What is the best best co-op horror game?
1. GTFO
This is another unique horror gaming experience that sees you and three of your friends thrown into an intense action-filled battle for your lives. The game is ever-changing, resulting in a campaign that is unique every time you and your friends attempt it. You never know what the challenge is or where it will come from. Additionally, the game offers split-screen and online multiplayer, making the intense fun accessible no matter where you are.
The game follows the story of four people who are being kept in an underground facility against their will. The underground complex is abandoned and is now overrun by flesh-eating monsters who will actively hunt you. You and your team will have to team up and complete a series of objectives which are given to you by an unknown source known only as the Warden. For this, you will be forced to explore the depths of this abandoned complex in all its glory. The story of how you all ended up there will be told through the characters and clues that can be found within your environment.
GFTO might be the scariest multiplayer horror game of all time.
RELATED: The Top 10 Worst PlayStation 4 Games
Which game do you think is the best co-op horror so far?