Are you a fan of zombie films? Discover the top 10 best Korean zombie movies of all time and find out which one is your favourite. Ranked from 1-10, each movie is sure to make you jump with fear!
RELATED: In The Mood For Zombies? Here Are The 5 Best Zombie K-Dramas
Western cinema has been more prominent for decades as they had access to better visual effects and large budgets. As a result, producing a good quality film in Hollywood was more accessible than in many Asian countries. And that is part of the reason Korean cinema has not received the recognition it deserves. Well, until recently, big-budget companies started picking up shows and films and allowing for better-quality production.
The result? Shows such as Squid Games, Alice in Borderland, and movies like Parasite (2019) and The Handmaiden (2016). And naturally, with shows such as All of Us Are Dead and Kingdom taking root as some of the best zombie k-drama series in modern cinema, fans of the genre may want something less time-consuming. And the solution to this problem can be found in k-drama films focusing on the zombie apocalypse.
RELATED: Netflix's All of Us Are Dead: When Can We Expect Season 2?
If you are in the mood for a good zombie film but would also like to see something different from the genre, this list is for you. It will rank ten of the best Korean zombie movies from the last decade. All the films included on the list will either take place during the zombie apocalypse or contain some zombie action. However, with the tremendous amount of creativity that comes from some of the creators and writers in Korea, it may not be your classic walking-dead zombie. So, without further ado, here is a list of the top ten best Korean zombie movies ever made.
10. Rampant (2018)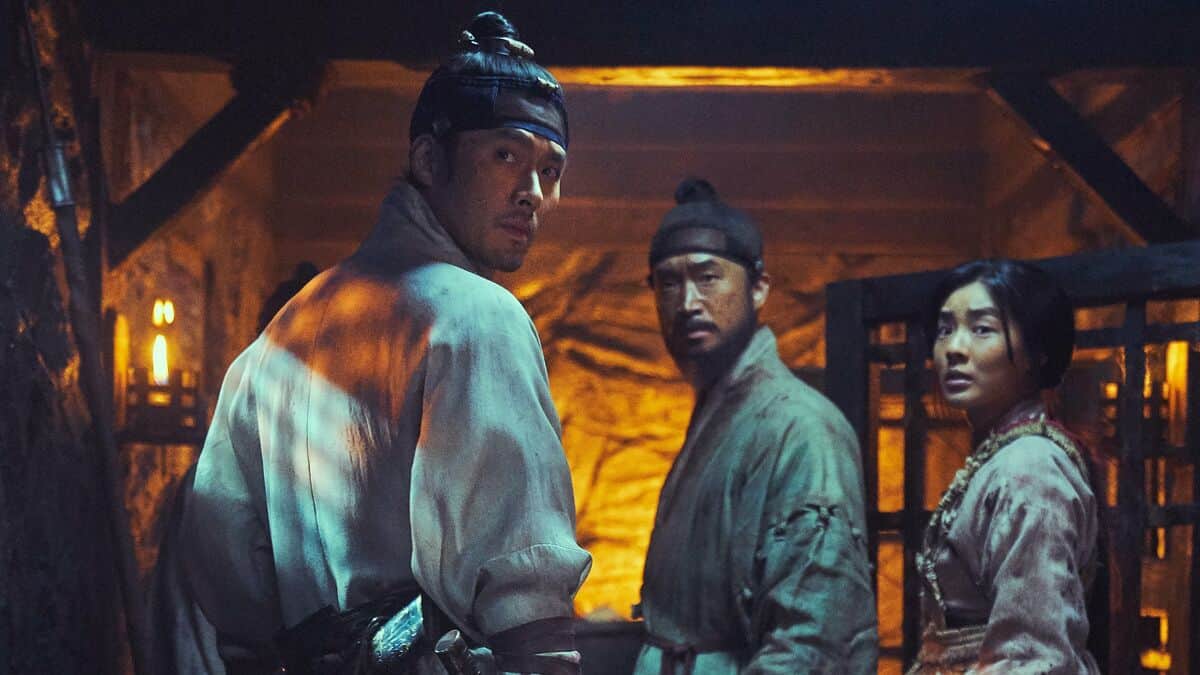 Similar to the Kingdom k-drama, this movie is a fictional period piece that takes place during the Joseon dynasty. It follows the exiled crown prince, Lee Chung (played by Hyun Bin), as he fights Kim Ja-joon (played by Jang Dong-gun), the Joseon minister of War. As the political issues begin to climax, a zombie apocalypse is on the horizon. The crown prince is attempting to purchase military firearms from Europe but instead is greeted by zombies they have labelled 'night demons'. One of the Jonseon soldiers is bitten by the creatures, and upon arriving home to his village, he turns and infects everyone else.
The zombies are very similar to that from the Kingdom series, with them being repelled by sunlight and attracted to human flesh and blood. Furthermore, they are drawn to sound, and the only means of stopping them is decapitation or stabbing through the heart. Despite the film receiving mixed reviews, it makes for an entertaining watch and a suitable replacement for Kingdom k-drama, although it certainly does not do the show justice.
9. The Cursed: Dead Man's Prey (2021)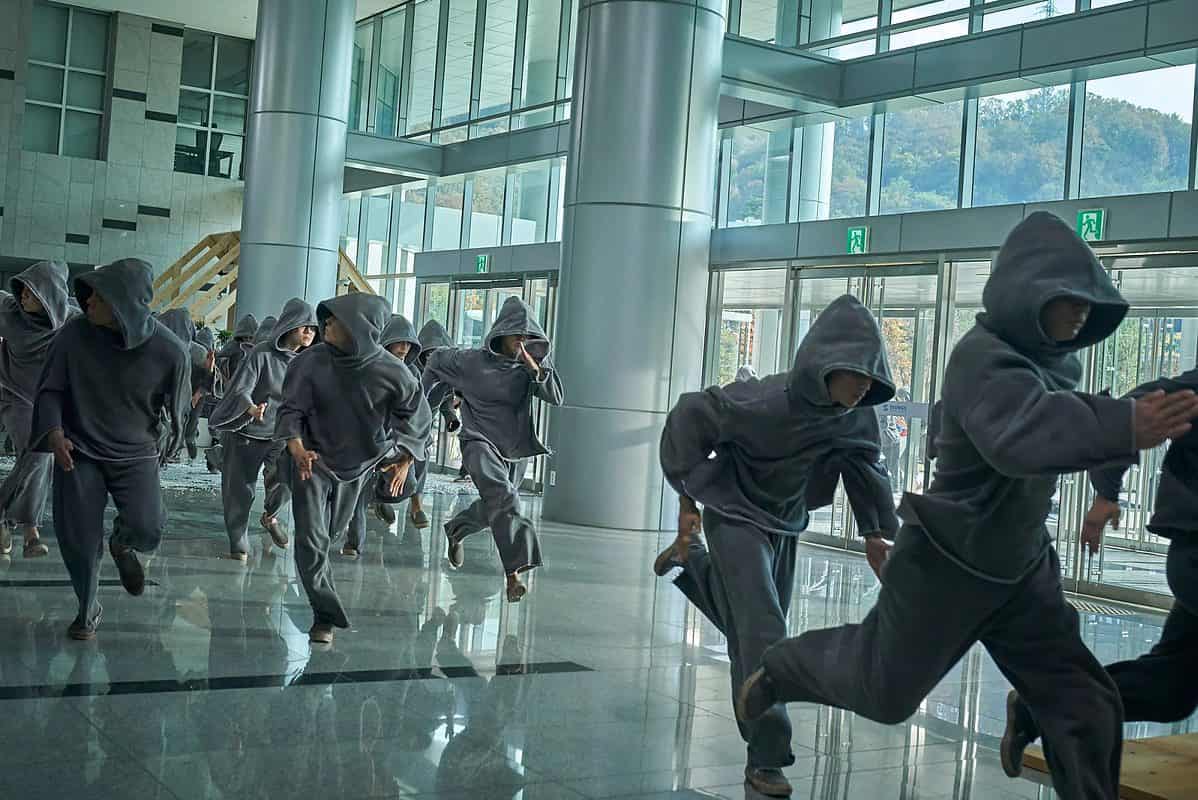 Written by Yeon Sang-ho, this film is an extended version of The Cursed k-drama series. But not to fret, the film can be enjoyed as a standalone despite it being a sequel to the series. The film received mixed reviews from critics, with some praising its superb action sequences and breaking away from the thriller approach, while others called the story and writing weak. It was directed by Kim Yong-wan and starred Uhm Ji-won, Jung Ji-so and Oh Yoon-ah.
The film follows a girl who is seeking out the truth behind a series of murders. She is focused on a peculiar set of murder cases and is trying to find out who the killer is. Upon doing so, she discovers that he is, in fact, a corpse that has been resurrected for the second time.
8. The Sadness (2021)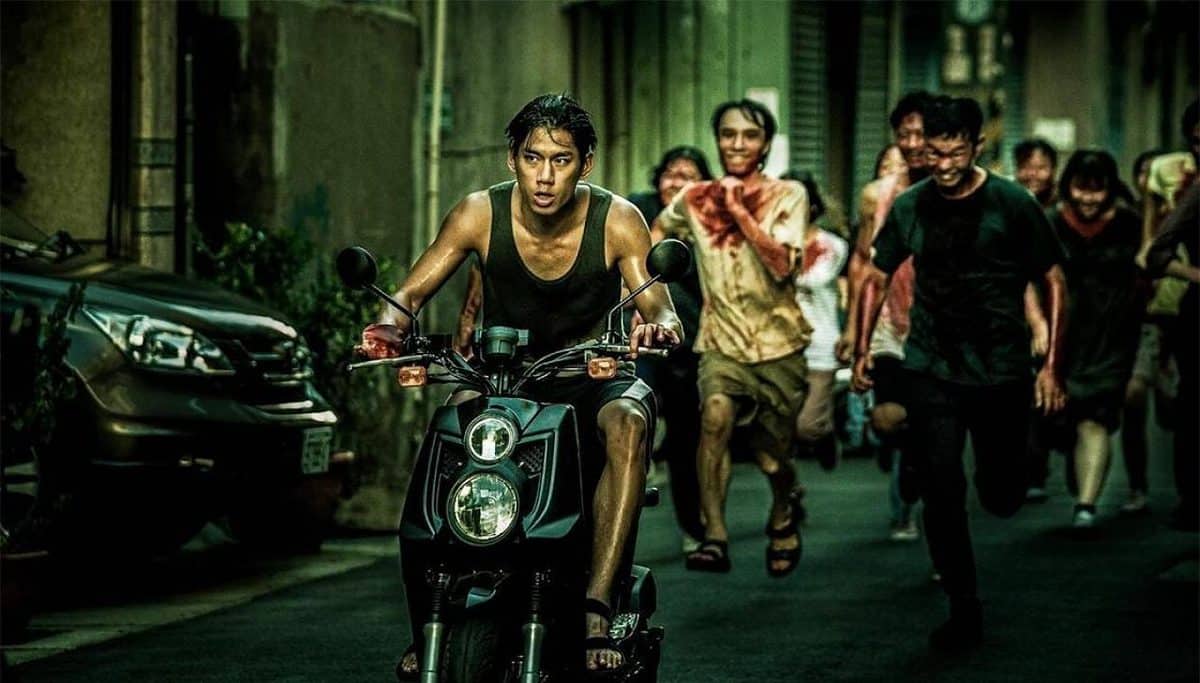 Although this film is of Taiwanese origin, it still deserves a spot on this list. Furthermore, even though the film falls into the Body Horror genre, it also deals with a dangerous virus that turns people into rabid, violent creatures. As his feature film directorial debut, the film was written and directed by Canadian filmmaker Rob Jabbaz. The story follows a young couple, Jim (played by Berant Zhu) and Kat (played by Regina Lei), going about their everyday routine. After Jim drops Kat off at the train station, he heads to a coffee shop where he sees an elderly woman assault some customers in a gruesome display.
On the other hand, Kat gets attacked by two infected on the train who are trying to spread the virus. Things take a turn for the worst from here on out as the two attempt to make their way back to one another. When the president is killed on a live broadcast, the city descends into chaos as a full-blown apocalypse breaks out. While the prospect of getting back to your loved one amidst the panic is scary enough, imagine zombies who take pleasure in hurting you. There are numerous displays of gore as the infected individuals seem to find sexual pleasure in their creatively violent acts. The film was praised for its ability to disturb viewers in the most brutal manner possible.
7. Doomsday Book (2012)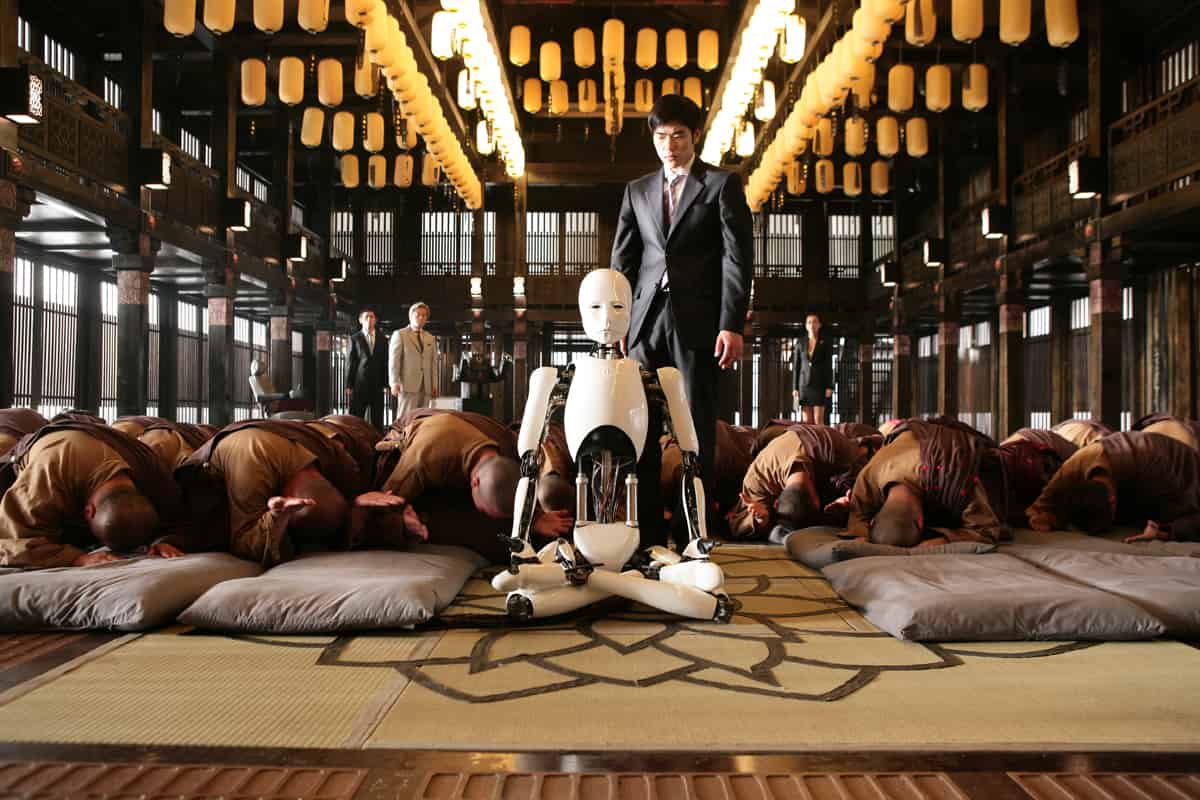 Directed by Kim Jee-Woon and Yim Pil-sung, this science-fiction anthology film features three short tales in its runtime. The first is called A Brave New World, which follows Yoon Seok-woo, a geeky research scientist who is left alone in his family apartment after they go abroad with his sister. In a series of events, he ends up inadvertently causing the spread of an infectious virus that turns people into flesh-eating zombies. This was all caused by his disposing of a rotten apple he found inside the apartment. The second film, The Heavenly Creature, is a philosophical piece on whether a robot can achieve enlightenment.
The third and final tale, Happy Birthday, sees a dysfunctional family cause and try to survive the apocalypse. This is after Park Min-Seo (played by Jin Ji-hee) damages her father's 8Ball and tries to order a replacement online from a suspicious website. She disposes of the damaged version by throwing it out of their window. Fast forward two years and a comet that looks precisely like the damaged 8Ball is en route to destroy South Korea. The film was praised for its originality and stunning visual effects.
RELATED: World War Z 2: Give Us A David Fincher Zombie Sequel
6. #Alive (2020)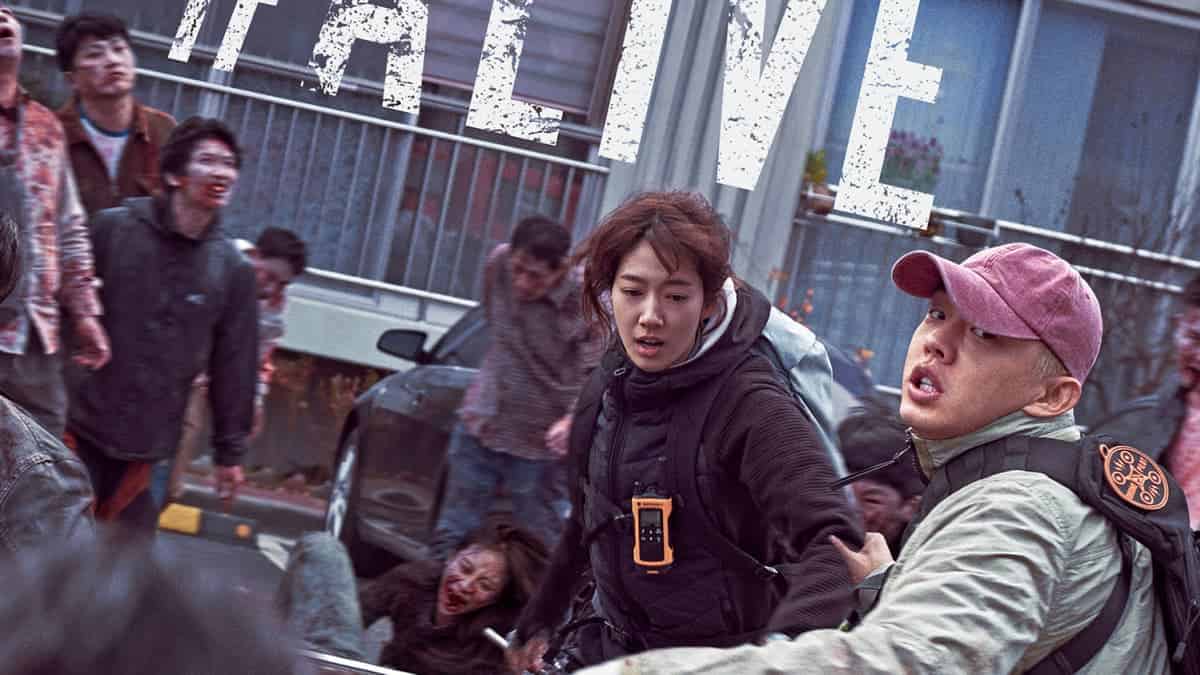 This film is directed by Cho Il-hyung and is based on Matt Naylor's 2019 script titled Alone. The script was co-adapted with Cho and eventually saw an American remake starring Tyler Posey as the main character. Released on Netflix in 2020, the film received generally positive reviews from critics who praised the story and premise for its creative approach to the zombie genre. It was also praised for its ability to genuinely unsettle and scare viewers while adding a few comedic moments.
Starring Yoo Ah-in as a gamer named Oh Joon-woo, who is left alone one day as his family leaves the apartment. He quickly discovers that a zombie apocalypse has taken root in the city and is quickly spreading. It turns all of its victims into flesh-eating, violent creatures. Joon-woo is now trapped in his apartment and has to find a means to stay alive, not even having access to the internet so he can contact his family. He later meets Kim Yoo-bin (played by Park Shin-Hye), and she helps him survive the apocalypse with her strangely appropriate skill set.
5. Peninsula (2020)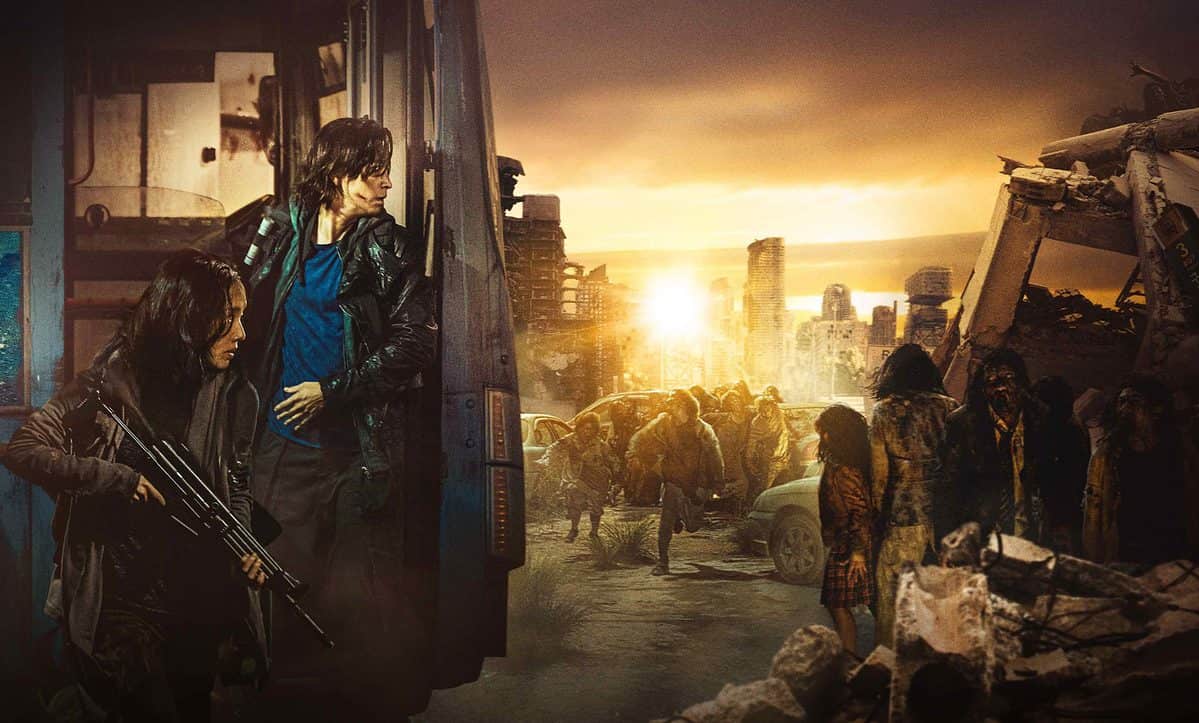 Co-written and directed by Yeon Sang-ho, this standalone film is a sequel to Train to Busan (2016). Set in the same universe, it sees a former soldier head into the now-overrun wastelands of the Korean peninsula to retrieve a truck full of money. This is due to the survivors of the outbreak four years prior now being refugees in the countries they took shelter. The money in the truck is enough to change the lives of all the members who agree to go in and retrieve it.
Starring Gang Dong-won as the lead character in the film, it, unfortunately, received mixed reviews from critics for not living up to the first film. While this is true, the film does break away from the events of the first and make for a more action-filled adventure that explores the depravity humans descend into during an apocalypse.
Peninsula is definitely one of the best Korean zombie movies of all time.
4. The Wailing (2016)
This South Korean horror film was written and directed by Na Hong-jin and proved to be a critical and commercial success. The film received universal acclaim with a 99% score on Rotten Tomatoes and was praised for its fantastic storytelling and visual effects. However, one critic described the movie as making American cinema seem "clunky and unimaginative" with how well-produced it is. However, the consistent plot twists and supernatural elements really help pull the film together despite its lengthy runtime.
Starring Kwak Do-won as Jong-goo, it sees the police officer trying to save his daughter, Hyo-jin (played by Kim Hwan-hee), from a mysterious illness that has befallen her. He investigates a series of strange murders as this virus spreads through the remote Korean village of Gokseong. The film's two-and-a-half-hour runtime will give you chills by the end. This is a must-see for horror and zombie fans alike.
The Wailing is definitely one of the best Korean zombie movies of all time.
RELATED: Army of Thieves Review – The Zombie Prequel Without… Zombies?!
3. Seoul Station (2016)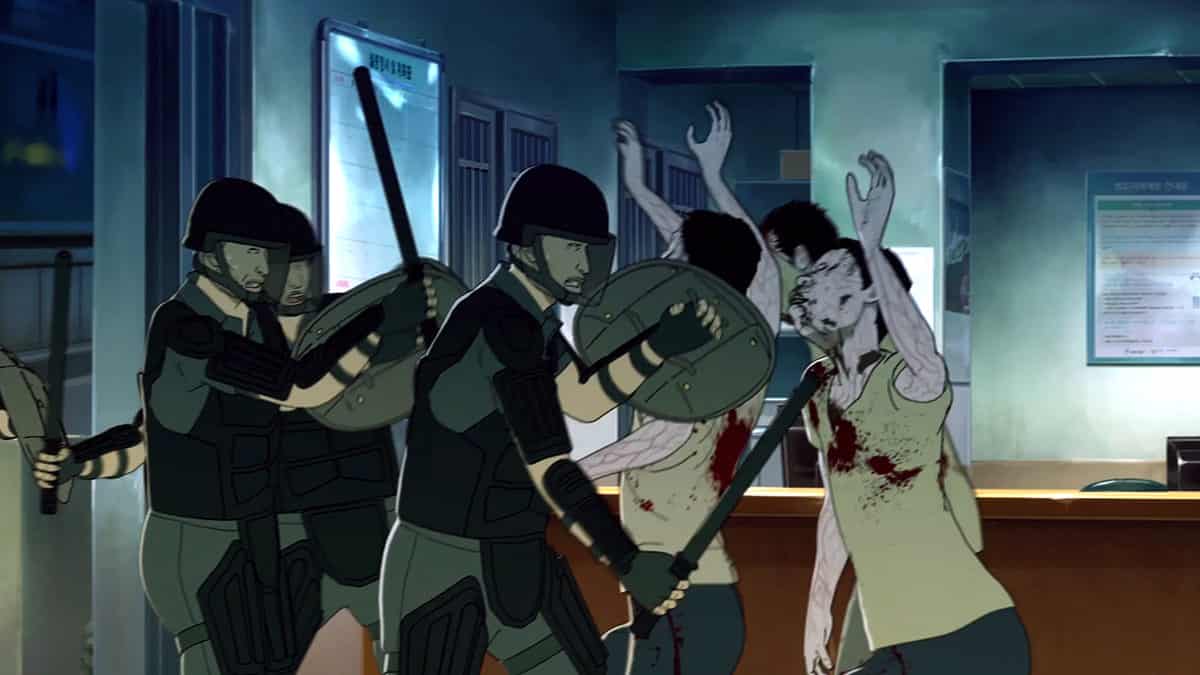 Awarded the Best Animated Feature Film, this movie serves as a prequel to the events of Train to Busan (2016). It explains how the zombie apocalypse began to spread in South Korea and mainly takes place around Seoul station hence the name. The film was praised for its thrilling journey through its zombie-infested world and the inclusion of many societal issues prominent in South Korea, such as prostitution and homelessness. Shim Eun-kyung, Ryu Seung-ryong and Lee Joon star as the leading roles in the film.
Following three individuals who have found themselves in and around Seoul Station as the virus begins to spread, it sees a runaway woman trying to get away from her life as a prostitute. It follows her father, who is searching for her, trying to find out whether she is alive and well. And he is able to find her through the help of the man who had previously pimped her out. It is important to note that this is an animated film and not a live-action like all the other movies included on this list.
2. The Odd Family: Zombie for Sale (2019)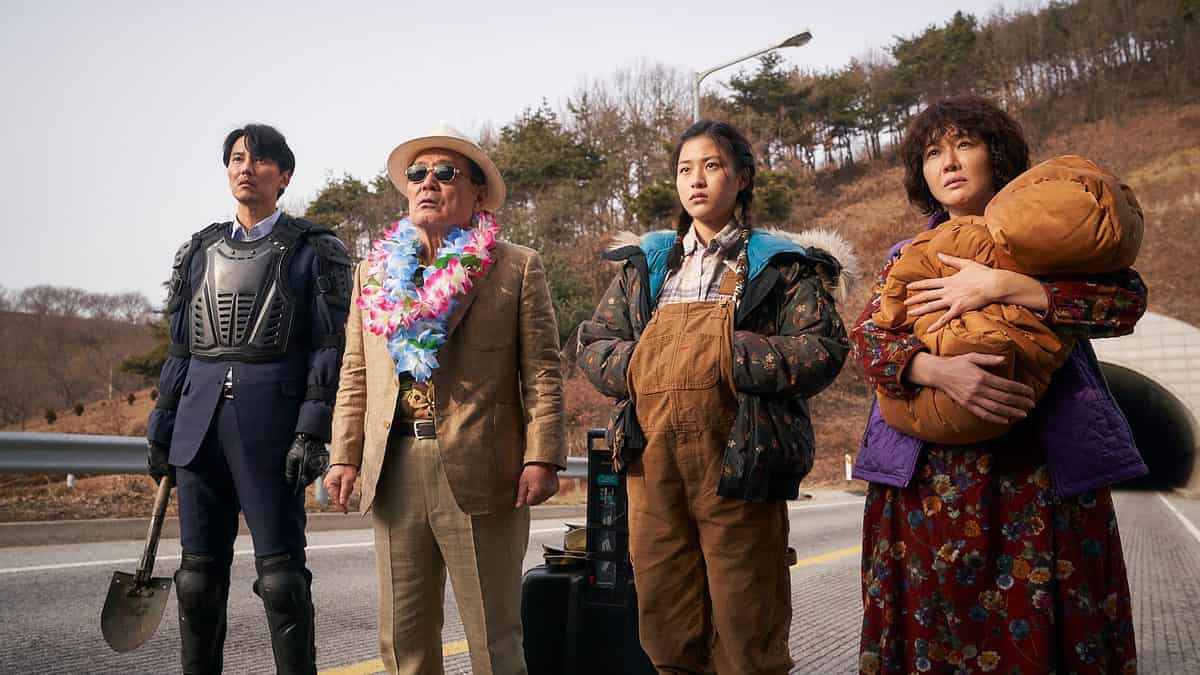 It was tough to decide whether this would make the first or second spot. Regardless, it certainly deserves to be this high on the list, as it is one of the best Korean zombie movies to date. This zombie comedy film was directed by Lee Min-Jae and follows the lives of the dysfunctional Park family, who run their own business in a small town. Unfortunately, the population is slowly dying as the remaining residents are all elderly.
At random, a singular zombie stumbles into town and bites the family's grandfather. He regains his youth from the bite, and news quickly spreads through the town as the family takes the zombie in. One of them sees an opportunity in this and has the residents pay for a bite from the zombie. They all regain their youth as the family grows closer to the zombie. The family's daughter begins to teach the zombie how to act human, and life seems normal until the bites starts turning all the residents into zombies. Chaos ensues as a full-blown apocalypse has now taken root across Korea.
1. Train to Busan (2016)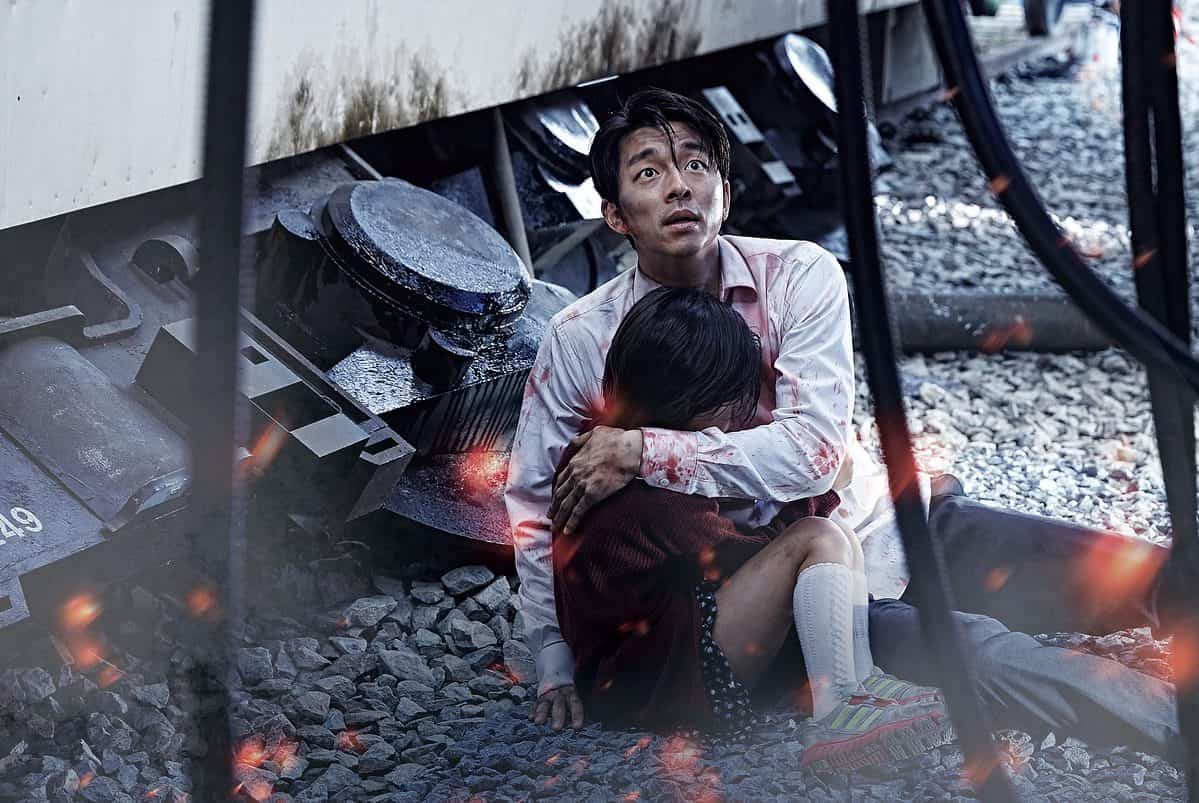 It was a close call between this and the previous entry taking the top spot on this list of best Korean zombie movies of all time. However, this film proved to be an absolute masterpiece. Directed by Yeon Sang-ho, this film sees Gong Yoo play Seok-woo, a selfish businessman whose wife left him. His young daughter Su-an (played by Kim Su-an) wishes to spend her birthday with her mother, who lives in Busan. Feeling guilty because he missed her singing recital at school, Seok-woo takes her to her mother on a train. Not long after they board, chaos ensues in the surrounding areas as a virus spreads, turning people into flesh-eating zombies.
Most of the film takes place on a high-speed train as the father-daughter duo team up with other passengers on the train to survive. The film was praised for its incredible storytelling amid a zombie outbreak. From start to finish, audiences can see a large amount of character development in Seok woo's personality as he helps the group fight for their lives. With outstanding performances from all the cast members, Train to Busan deserves its spot as the best Korean (and otherwise) zombie movie of all time.
RELATED: The 5 Best Zombie Movies Of All Time
What is your favourite Korean zombie movie?