It seems Tom Welling isn't done with Superman just yet.
One of the most interesting aspects of the DCEU – especially in comparison to the MCU – is its willingness to mutate over the years. We have, at least, two different versions of the Flash running around, two Batmen, and approximately three Supermen in the larger DCEU.
Now that a new Batman is about to join the ranks of the extended Justice League with 2022's The Batman, It seems like one of the most beloved actors to ever play the Man of Steel might also be making a comeback very soon.
Partners in Crime
The reason why Tom Welling seems so eager to return to the DCEU as Superman has to do with his friend, Robert Pattinson. In an interview with the Argentinian YouTube channel El Mundo Geek de Ernestoneitor, Welling had this to say about the upcoming The Batman: "My buddy Rob Pattinson, he's going to be the new Batman. It would be fun to be the Superman that shows up in his movie, just because he's a friend of mine."
While nothing serious, this quote certainly reveals what many fans have been hoping for a while, that the Clark Kent we know and love from the Smallville TV show might finally be ready to return.
The CW and the DCEU Multiverse
While Marvel has just begun exploring the possibilities of a larger multiverse, the CW has been doing that with his DC shows for a while now. Heroes like Flash, who are canonically capable of breaking the boundaries between realities, have made a full display of their powers on the CW's shows.
That's how we got events like Crisis on Infinite Earths and Flashpoint on TV. However, that doesn't mean that these events won't get their own cinematic counterparts. The upcoming Flash film – which, coincidentally, releases close to The Batman – might shake things up for the entire DCEU.
A crossover event like Flashpoint might be the perfect way to introduce alternate versions of well-established characters. That way, we could get Tom Welling's Superman alongside Henry Cavill's. This would also work as a great way to introduce a new version of the Justice League – one that got a proper introduction for every one of its members.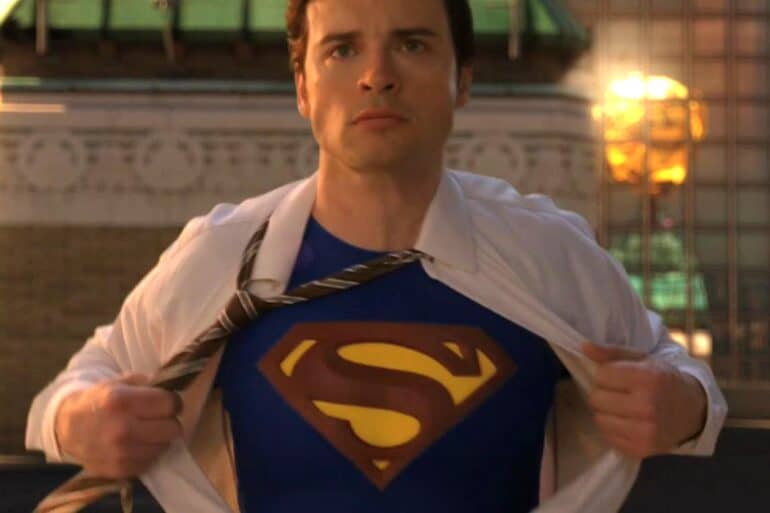 Tom Welling Superman at Last
One of the reasons why it would be great to see Tom Welling returning as Clark Kent would be because we never got a chance of seeing him being the actual ideal of Superman. Sure, Clark did his share of heroic deals on Smallville, but there's a certain set of conditions a character must meet to be Superman.
For one, having him and Robert Pattinson's novice Batman interacting so early in both heroes' careers would make for a fascinating power dynamic later one. It could also establish the tense friendship between Superman and Batman, as neither of them is completely trusting of the other in the comics.
Watching these two characters and their relationship growing on-screen would make for a far more effective Batman V Superman, as we've grown to know them before watching them duke it out for two hours.
This is the perfect chance for the DCEU to establish a more solid groundwork upon which to build its cinematic universe. Also, they have the advantage of having a fan-favourite actor returning as one of their pivotal characters, and even better, he has great chemistry with the actor who would play his frenemy. Now, this is how you begin a proper Justice League cinematic universe.
Would you like to see Tom Welling return as Superman alongside Robert Pattinson's Batman?