Ready to enter a world of epic visuals and thrilling action? Is The Wandering Earth 2 the sci-fi movie of the year?
RELATED: Monster Factory Review – Apple TV+'s Wrestling Docu-Series
As China's fifth highest-grossing film of all time and the fifth highest-grossing non-English film worldwide, The Wandering Earth (2019) took the world by storm when it was first released. Based on Liu Cixin's short story of the same name, the movie ended up being China's first large-scale production in the science fiction genre. Described as an "interstellar spectacular", it won three awards, including the Golden Angel for Best Actor in a Supporting Role, Golden Rooster Award for Best Picture and Sound, and Golden Oak Award for Best Film. And following its success, it is only natural that a sequel was announced not long after. Released on 22 January 2023 (10 March in South Africa), The Wandering Earth 2 has rightfully earned much attention.
But the big question is whether it lived up to its predecessor. With the initial film receiving a tremendous amount of praise from critics and fans of the genre, it is curious whether the interstellar sequel could live up to the immense anticipation. Seeing Frant Gwo return to the director's seat, this prequel film details the events leading up to what occurred in the first instalment. So, if you are curious whether this film is worth checking out, read ahead to find out, as this article will give you the breakdown (spoiler-free, of course).
What is the Plot of The Wandering Earth 2?
In order to understand the events of the prequel, one needs to understand what occurred in the first film. For anyone who may have forgotten, The Wandering Earth (2019) begins in 2058 as the world unanimously discovers that the sun will engulf the Earth in 100 years. Then, we see Chinese astronaut Liu Peiqiang (played by Wu Jing) board the Navigation Platform International Space Station. From here, there is a time jump to 2075 as Lie Peiqiang is returning to Earth, and his son, Liu Qi (played by Qu Chuxiao), is now an adult involved in illegal activities.
Devastating earthquakes rake the planet, and as a result, the Earth Engines begin to fail. This sends Earth on a crash course spiralling towards Jupiter in a collision course instead of past it as was originally planned. Lin Qiu is recruited on an emergency mission to restore one of the engines in Hangzhou. Simultaneously, Liu Peiqiang is trying to save Earth from the space station, which he achieves when he disables MOSS, flies the station into the plasma jet, and narrowly redirects Earth from crashing into Jupiter. But unfortunately, and expectedly, he sacrifices himself to succeed.
Without giving much away, The Wandering Earth 2 details the events leading up to what happened in the first film. It explains how Earth came to be on the course that would lead to its almost demise in a collision with Jupiter. It also provides us with more background on the heroic Liu Peiqiang, how he ended up on the space station and more about MOSS's role in the destruction. With the first film, it had an expected run time of two hours. However, as one can imagine, this prequel reached a three-hour runtime to explain what happened between 2058 and 2075.
RELATED: 65 Review – An Exciting New Dinosaur Movie
What did The Wandering Earth 2 do Correctly?
While the film certainly had flaws, the cast and filmmaking crew did a fantastic job. Firstly, the film's cast (Andy Lau, Wu Jing, Li Xuejian, Arkady Sharogradsky, and Ning Li) deserve major kudos for their performances. Andy Lau as Tu Hengyu really carried the first half of the film with his exceptional acting abilities alongside Ning Li as Ma Zhao. And then, Wu Jing brings a new life to his character, with audiences sure to see Liu Pieqiang in a new light after learning of his life leading up to 2075. And honestly, the real MVP of the film was Li Xuejian's Zhou Zhezi and his unyielding, fierce, and always hopeful character and performance.
Second, the CGI and special/practical effects were excellent. And this is an impressive feat considering the film was only greenlit two years, with filming beginning in the second half of 2021. To consider the full scale of what the crew involved had to go through to create a film of this scale is crazy. With imagery even better than the first, this film gives us more time in space and on different planets. You can experience the beauty of it in great detail, with many elements only adding to the film. One could go as far as to argue that this film takes on an even grander scale than the first one.
Third, the plot tries to fill us in on a 17-year-long time gap. As expected, there would be many time jumps, or we would end up with a 6 to 8-hour-long film. What is impressive about this film, and one of the best little details is how it keeps you orientated with multiple title cards to explain which point in time the characters on the screen currently are. Without this tiny addition, indeed, the film may have been an incoherent mess.
And finally, there is just the overall sense of unity the film provides to its viewers. Although a large part of this film series plays with the idea that humanity will be meeting its demise, somehow, you still feel hopeful watching the events occur on-screen. Yes, you may be on the edge of your seat and gnawing your nails in anticipation of what will happen next, but you do not lose hope that humanity will pull through. This is a testament to how well the filmmakers and cast understand human emotion.
RELATED: Scream 6 Review – A Very Different Ghostface
Are There Any Criticisms?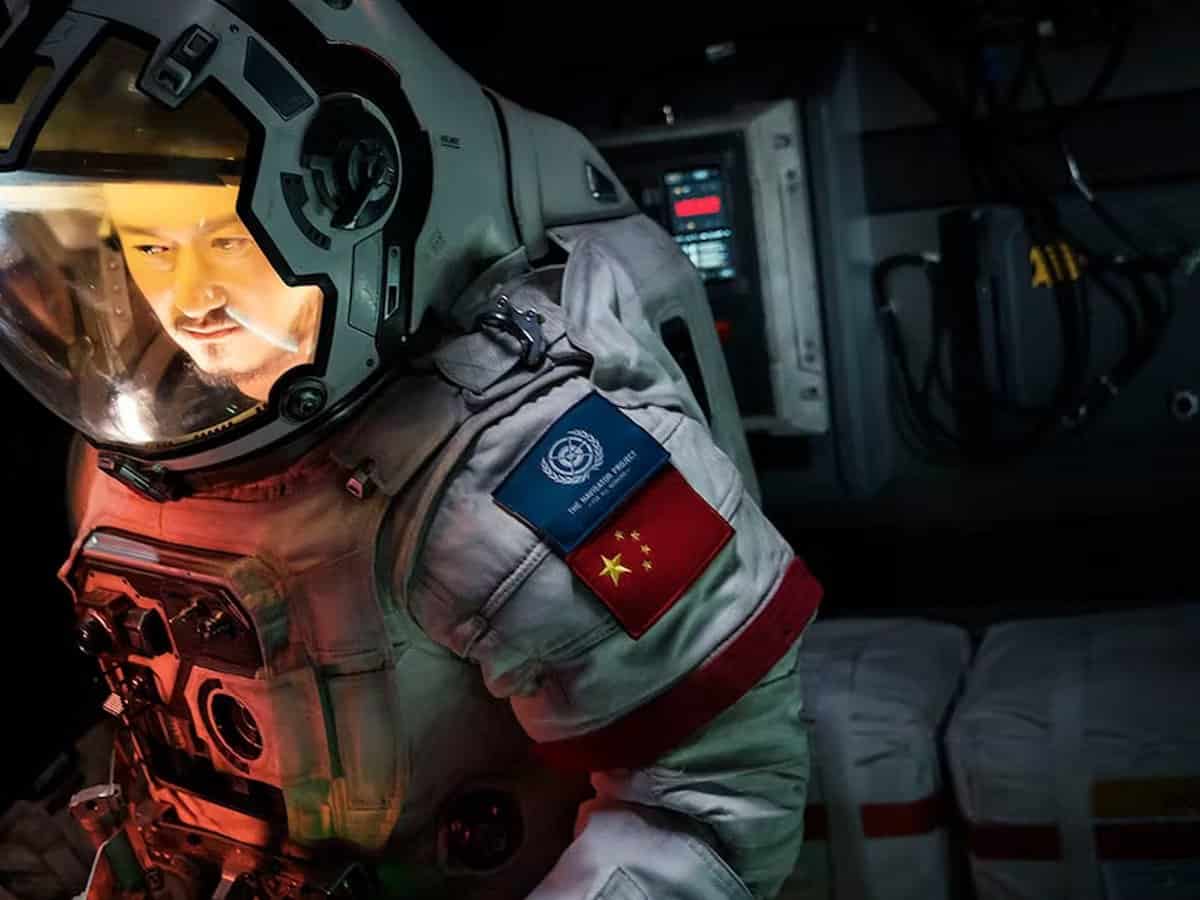 While there are a few criticisms, it is to be expected with a film that literally takes place on an interstellar scale. For one, which might be subjective, the number of time skips is very disorientating. And while the title cards help lessen your confusion significantly, it somewhat breaks your immersion in the narrative. Again, this is understandable, considering its almost two decades of exposition being fit into a three-hour runtime. But there may have been better ways to transition between timelines that prove to be less confusing.
Another critique of the film is some of the strange decisions made by the characters that result in further chaos. While some of it can be explained away by circumstantial elements, others are just questionable. If you know that humanity's survival depends on your timely actions, then perhaps hesitations or emotional moments should be left for later. Again, this might be a subjective criticism as it could add more to the moment for others, but this has always been a prominent trope to which many films fall victim.
And finally, despite the film's extremely long runtime, some characters could have been fleshed out more. As can be expected, with a trip down memory lane, we will be introduced to many new characters. And many of these characters have their own narratives and motives. While it is understandable that the focus should be on Tu Heng, Liu Pieqiang, and Zhou Zhezhi, why introduce more characters if you will not fully flesh them out? Or, at the very least, provide more than small glimpses into their lives. If audiences are meant to care for them, then more than a few emotional scenes and flashbacks will have to be provided.
RELATED: Creed III Review – An Action-Packed Movie That Packs A Punch
To conclude…
The overall film was good despite its flaws, and it deserves a watch as it makes the events of The Wandering Earth (2019) that much more impactful. While it may not be as amazing as the first instalment, it doesn't fail to provoke emotion and make you care for the characters you are watching. Whereas the first film would see a solid five out of five-star rating, The Wandering Earth 2 sits at a solid four stars.
Book your tickets to see The Wandering Earth 2 at Nu Metro this week.
TL;DR
Greenlit in 2021, The Wandering Earth 2 is a prequel to the events of the 2019 hit, The Wandering Earth.
The film explores the events between 2058 and 2075 that sent Earth on a collision course to Jupiter.
With outstanding performances by the cast and great special effects, the film may not be as great as the first, but it certainly was terrific.
What did you think of The Wandering Earth 2?