Movies and their relationship with video games have changed a lot since the first Super Mario Bros. Movie was released in 1993. For one, the technology available today makes it a lot easier to cook up realistic imagery. And secondly, the video game movie adaptation curse seems to be a thing of the past. Films like Sonic The Hedgehog and Detective Pikachu have proven that. So it's perplexing why Nintendo and Illumination's The Super Mario Bros. Movie still doesn't get everything right here — especially since there's so much hype surrounding one of the most popular video game characters of all time.
RELATED: The Sequel to the 1993 Super Mario Bros. Movie You Never Knew Existed
In 2023's The Super Mario Bros. Movie, we follow the familiar story of two struggling plumbers, brothers Mario (Chris Pratt) and Luigi (Charlie Day). Losers in their own world, the two get sucked into another realm where they have a chance at becoming heroes. Luigi is captured by the evil Bowser (Jack Black), and Mario needs Princess Peach (Anya Taylor-Joy) to help him rescue his brother. Along the way, they become allies with Donkey Kong (Seth Rogen) and Toad (Keegan-Michael Key) in order to stop Bowser from taking over the world.
It's a classic Mario tale — one that fans are very familiar with. While we're given some insight into Mario's family life and his plumbing business in Brooklyn, there's not much else offered that can be defined as new.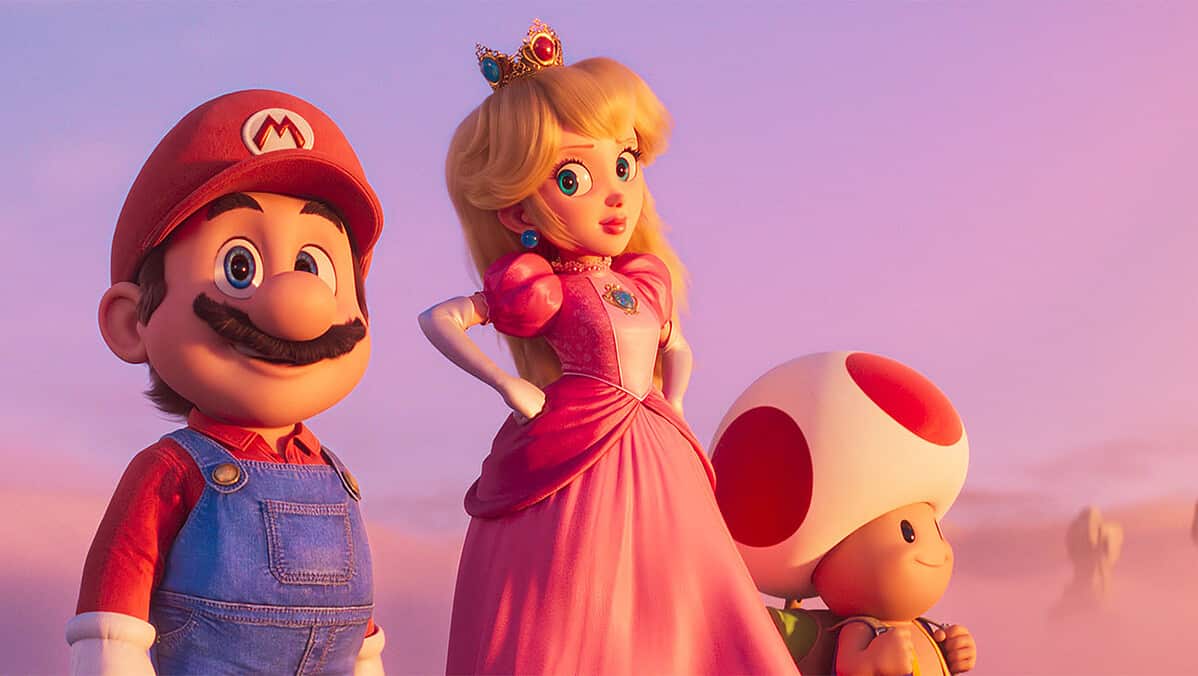 RELATED: The Super Mario Bros. Movie: Win An Amazing Hamper
While the Super Mario Bros. Movie from 1993 took a loose approach to adapting the beloved video game characters for the big screen, the 2023 release is much more faithful to the franchise — to the point that many might argue that a lot of the film feels like cutscenes from a next-gen Mario game. While this may be a good or a bad thing (depending on how you look at it), you can't help but feel like an iconic character so popular deserved a lot more effort.
The Super Mario Bros. Movie isn't a bad film at all. It just isn't a great film. It has all the potential to be something truly remarkable, but a bunch of missed opportunities makes it feel very average. The creative team never strikes the right balance between honouring the source material and delivering a compelling new story.
The film attempts to capture the essence of Mario's adventures and humour, but ultimately falls short as it relies too heavily on references to the game's legacy. While younger audiences and die-hard Nintendo fans may enjoy the film, it fails to stand on its own as a compelling piece of cinema.
And yet, there are moments of greatness sprinkled throughout the 90-minute film. Jack Black's Bowser (or King Koopa, as we know him) and Seth Rogen's Donkey Kong, for example, are brilliant. They steal every scene they're in.
And then the world itself is always spectacular. You'll find your eyes wandering the corner of the screens to take in every bit of the Mushroom Kingdom.
But sadly, The Super Mario Bros. Movie only truly comes alive in the last 40 minutes of the film when we're introduced to more interesting characters like Donkey Kong and his ape family. From here on, we're entertained with entertaining, fast-paced kart races, fun battles, and, most importantly, great humour. Except, by that time, it feels a little too late.
RELATED: You Can Still Find Google's Super Mario Bros Easter Egg
It's not surprising then that The Super Mario Bros. Movie has received mixed reviews from critics. While some have praised the movie for sticking closely to the worlds created in the Mario games, others feel that it falls short of expectations.
On Rotten Tomatoes, only 55 per cent of critics gave the movie a positive review, which is below the 60 per cent threshold for a "fresh" rating. This puts it in Illumination's third-worst-rated movie, behind Hop and Dr. Seuss' The Lorax. In comparison to other video game adaptations, The Super Mario Bros. Movie scores lower than Pokémon Detective Pikachu, Sonic the Hedgehog, Sonic 2, and The Angry Birds Movie 2.
If you're a fan of anything Mario-related, The Super Mario Bros. Movie will make you giddy with excitement — my 5-year-old son loved every minute. But don't go into the film expecting Puss in Boots: The Last Wish. The latter film remains the best animated film of 2023.
The Review
The Super Mario Bros. Movie
Kids will love The Super Mario Bros. Movie, but grown-ups might get a little bored in parts. While it delivers an accurate Mario adventure, a lot of the recent video games (like Mario Odyssey) are a lot more fun in terms of story.
PROS
Beautiful visuals
Accurate storytelling
Great cast
CONS
Predictable
Some of the humour falls flat