What is up with the fact that Super Mario, and his brother Luigi, have Italian names and seem to speak with an Italian accent but were created in Japan? This question has plagued the internet for decades since the character first originated. The mystery has been further brought to light by one of the Virzi Triplets videos that are getting quite a lot of attention on Facebook. So what is the answer to the mystery?
RELATED: McDonald's Reveals a Possible Spoiler For The Super Mario Bros Movie?
The Virzi Triplets Podcast
During one of the Virzi Triplets Podcasts they posted on Facebook, Mario's true identity came up, and they had some interesting opinions. They suggest that Super Mario is actually Asian and not Italian. It's no secret that Mario originated in Japan, was created by Shigeru Miyamoto, and is owned by Nintendo, which also originated in Japan.
The podcasters argue that the only thing that really makes his demeanour Italian is the bounciness of the way that he says his famous catchphrase. To prove a point, one of the speakers said his famous slogan, "It's me, Mario. Let's go!" which usually comes out more like "Itsa me, Mario. Letsa go!" in an Italian accent at first, with the bounciness. However, the second time he states the phrase, he takes away the "Italian" bounciness and the excitement, and the term sounds like it is spoken with a Japanese accent.
This argument has been a point of contention with Mario lovers for ages. His true identity definitely originated in Japan, but the story of how he got his name might help with understanding his true origin.
RELATED: Super Mario Fans Want Charles Martinet & Not Chris Pratt
How Mario Got His Name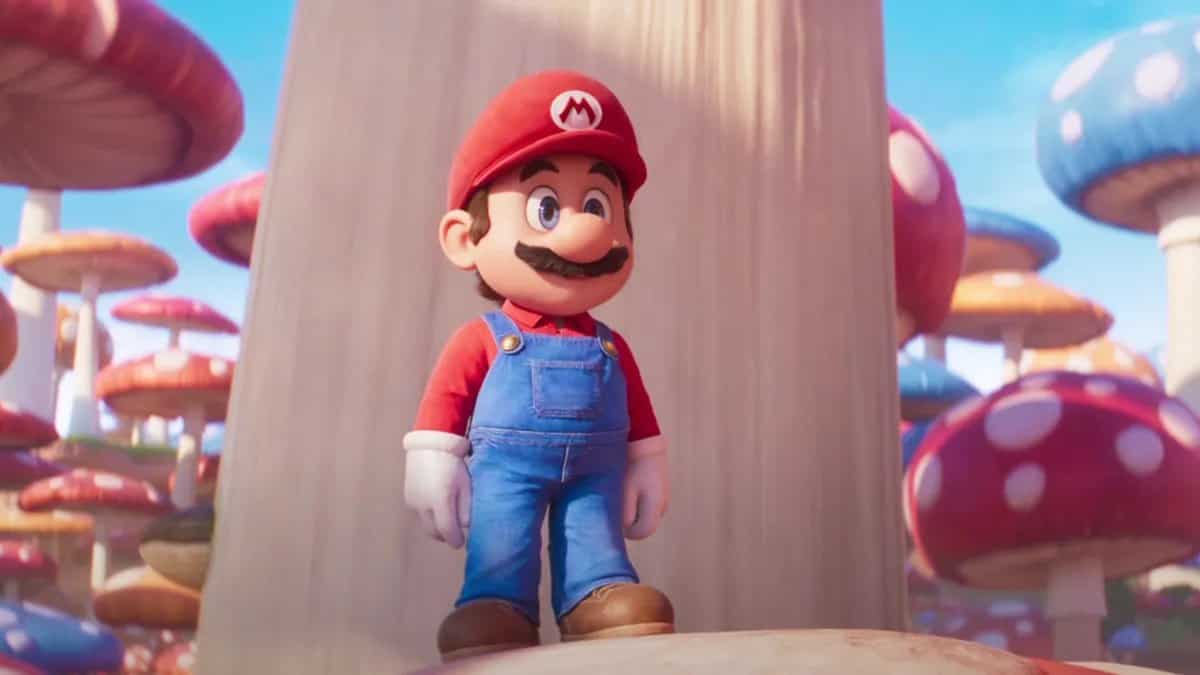 As mentioned earlier, Mario was designed by Shigeru Miyamoto and, to this day, is owned by Nintendo. Mario made his first appearance as the playable character of Donkey Kong in 1981, which originated in Japan. Miyamoto had shared that he had initially wanted the playable character to be everyone's favourite spinach-eating sailor, Popeye. After failing to get the licensing rights for that character that Disney brought to life through animation, Miyamoto created his own character. He created Mario, who was initially named Jumpman.
During his time in Japan, he remained named Jumpman. However, the name was changed when Donkey Kong traversed the ocean and made its way to America. The American branch of Nintendo ended up renaming Jumpman after their landlord, the Italian American Mario Segale, looked much like Jumpman.
From there, the American name quickly spread to Japan, and the character was known as Mario. By the time Mario Bros. came out, Nintendo had decided to name Mario's brother Luigi, cementing the Italian theme of the characters. Since then, Mario has become the mascot of the Japanese video game company and has appeared in over 200 games throughout the decades.
RELATED: New Mario Movie Poster is Currently The Butt of All Jokes
Did Nintendo Intend For Mario To Be Italian?
The simple answer to this question would be no. Mario was created as a playable character for Donkey Kong, who quickly became a player's favourite. However, much thought was not put into the nationality of the created character. It wasn't until the American branch decided to change his name that he suddenly had an Italian name.
Although they decided to name his brother similarly to establish that the two were related, it doesn't necessarily mean that they were confirming that they had an Italian origin.
Despite not confirming that Mario is, in fact, Italian, Nintendo has done nothing to deny it either. Throughout the decades, they have had plenty of opportunities to tell the fan base and gaming community the truth about the character's identity but have remained relatively quiet.
It's possible that Nintendo and Miyamoto don't care what the nationality and origin of Mario really are but simply care that their fans love him. He has amassed a significant following throughout the years, and the fact that he is still a favourite might be all that really matters to them.
There is something beautiful about a concept or a character that takes on a life of its own. But then, the fans just run with it. Because of his name and his brother's name, fans have assumed his origin. As a result, fans have built their understanding of the character, making him a more accessible character to relate to and enjoy playing.
There is also the possibility that once Nintendo realised a bit of mystery surrounding the concept of his real identity, they decided to remain silent and never solve the mystery. This leaves infinite room for players to imagine, to come up with their own theories, and to keep the mystery alive with the different sides of opposing arguments.
It's ironic that something as simple as the nationality of a character that originated as a few pixels, with his dark hair and significant moustache because it was the easiest way to make a noticeably humanoid-looking face, took on a life of its own. We now have the unanswered mystery: simply his dark hair and the decision to change his name based on a man who looked a little like him. Is Mario an Italian guy who was born in Japan? Was he ever Italian to start with, or does Super Mario just have an Italian name? What did Nintendo really intend for the character?
To answer the question, technically speaking, Mario seems to be an Italian guy born in Japan if you consider the birth of a character to be their place of origin. However, there is nothing about Donkey Kong or any of the Mario games to suggest that they take place in Japan. If you look at it from that perspective, he could be from anywhere. The magical world he finds himself in, with talking mushrooms, dinosaurs, snapping plants, and teleporting tunnels. Whatever species you want to classify Bowser as he might not even have a nationality that resembles anything on Earth. Who knows?
RELATED: Super Mario 64: Screenshots Have Fans Breathing a Collective Sigh of Relief
Do you think Super Mario is Italian or Japanese, or would he come from Earth at all?