Quick question: when we say Macaulay Culkin, which film immediately comes to your mind? Most of you will undoubtedly say Home Alone, and an even smaller group would say something like The Good Son or even Richie Rich. But what about 1994's The Pagemaster?
Don't be surprised if you've never heard of The Pagemaster before: the movie was a commercial and critical flop, costing Turner Pictures a fortune and almost putting them out of commission for good. That said, is the movie really as bad as critics and audiences say?
What makes The Pagemaster so forgettable? Let's analyze this overlooked film a bit further.
Worlds Collide
Speaking of presentation alone, The Pagemaster is one of the most visually unique movies in Macaulay Culkin's entire career. The film blends live-action and animation sequences to create a sort of fairy tale vibe that predates Space Jam by a couple of years. Kids of the time would've no doubt loved the overall look of the movie, especially due to the gorgeous animation work put together by Turner Feature Animation.
The plot revolves around a cowardly kid called Richard that gets trapped in a library during a storm. His life changes when he's sucked into an animated world of literary classics, experiencing first-hand stories such as Herman Melville's Moby Dick and Jack and the Beanstalk.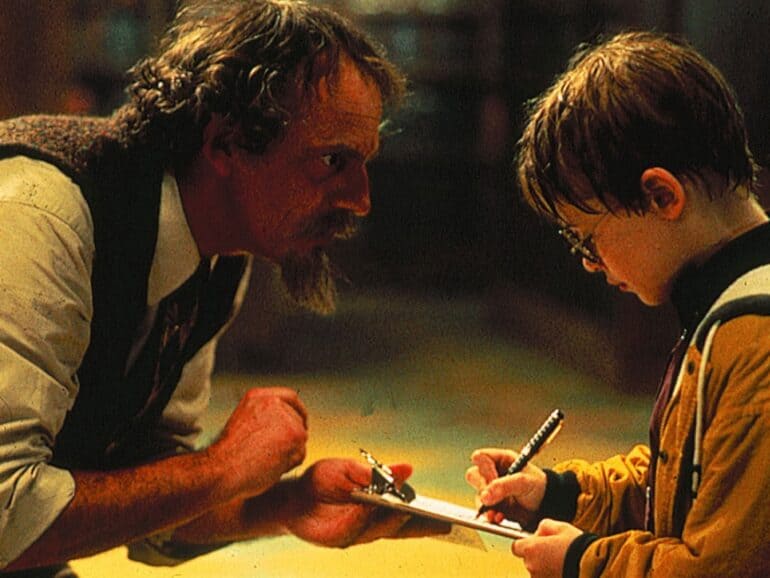 Stars All Around
On paper, The Pagemaster sounds like the perfect recipe for a family blockbuster. Not only are the animated characters a surefire way to attract younger audiences: the movie has the acting talents of some of the most popular celebrities of its time.
Not only did they get Macaulay Culkin while he was still riding on the coattails of his Home Alone success, but they also got Whoopi Goldberg, Star Trek's Patrick Stewart and Leonard Nimoy, and even Doc Brown himself, Christopher Lloyd.
This star-studded cast is a double-edged sword, however, as it also inflated the film's budget. Animated films aren't cheap, much less when you have to pay the salaries of some of the most requested actors in the business – which is why the movie ended up costing around $34 million to produce.
While that might not sound all too incredible for a Hollywood film, the sad truth is that the movie failed to make even half of that at the box office, grossing just $13.7 million. But, the question still remains: why was this film so poorly received?
A Critical Look
Short and to the point, there's really not much to criticize about The Pagemaster. It's the typical kids' tale about a boy who learns to stop being afraid, with the added twist of being a pro-reading story too. In many aspects, it seems almost like this could be a lost Roald Dahl book.
While there are some undeniable plot holes and some less than great voice acting – mainly from the young Macaulay Culkin –, it's hard to be too harsh on The Pagemaster. Perhaps the reason why the movie is so overlooked could be because it came out at a time when most people still associated Culkin with his Home Alone character.
The overwhelming popularity of Kevin McCallister's shenanigans could have damned this entertaining film to obscurity, but that doesn't mean that it is as abysmal as critics say. In fact, we'd say that this is a rather fascinating film that is absolutely worth a watch – especially if you're a Culkin fan or if you are interested in the history of animated films.
Do you remember Macaulay Culkin's The Pagemaster?