There have been many suggestions for who should play the role of Superman in James Gunns Superman: Legacy. Fans have heard everything from Logan Lerman to Chris Pratt to Jack Black, though this was more of a joke by the actor. While searching for the man who could be the next Superman, some fans decided to travel back in time and eventually landed on one of the most well-loved Superman actors of all time: Christopher Reeve. While the beloved Superman actor passed away in 2004, that didn't stop fans from suggesting that his youngest son, William Reeve, should take over his father's iconic role.
RELATED: Why Has Nobody Considered Christopher Reeve's Son For Superman?
Reaction to William Reeve as Superman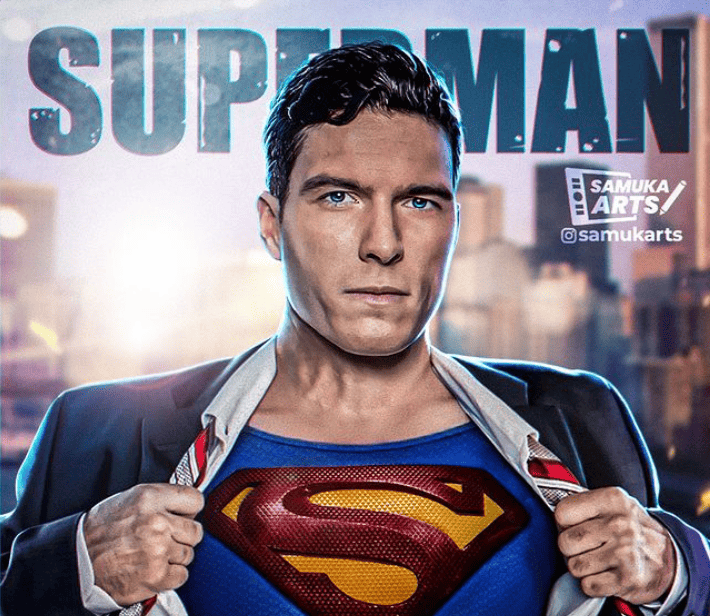 Feeling inspired by the Reeve legacy, Samukarts, popular for creating concept art for beloved franchises using Photoshop, designed a Superman poster featuring William Reeve as Superman. The image sees him tearing away his shirt to reveal the Superman suit underneath.
Many fans loved the idea and would be excited to see a Reeve bring the character to life once again, noting that watching the film play out would be an emotional time for anyone who had watched Christopher Reeve bring the man of steel to life.
Others admired the idea but were less keen about the choice and remarked that James Gunn wants a younger actor to play Superman before making their own suggestions.
RELATED: Christopher Reeve Turned Down A Cameo In The 1984 Supergirl Spin-off
Other Actors Fans Want to See Play Superman
Wolfgang Novogratz
Novogratz is one of the many actors that were suggested shortly after James Gunn announced that he was planning to cast a younger actor as Superman. The 25-year-old actor, while a bit on the lanky side, definitely looks the part of a young Clark Kent and is the perfect height.
He could easily play the awkward, slightly clumsy side of Superman's secret identity while exuding the charm of the man of steel while wearing the cape.
Tyler Hoechlin
Hoechlin has portrayed Superman in the Arrowverse since 2016, and critics and fans love him. He's proved several times over that he's the perfect choice for Superman and has often been compared to Reeve's version of the character.
He does an excellent job playing both sides of Superman, but the awkward, nerd way he portrays Clark Kent is what won many fans over. Though Gunn isn't likely to select him as Superman, given that he wants to create a universe separate from what already exists, Hoechlin could bring a lot to the DCU as its Superman.
David Corenswet
The 29-year-old actor is talented but was largely put forward as a Superman candidate due to his resemblance to Henry Cavill. He's best known for his roles in Hollywood and The Politician, but he hasn't been in as many projects, so he is still considered a newcomer.
Gunn could easily take advantage of his "newcomer" status and use him so that people see Superman rather than the actor beneath Superman.
Whoever Gunn chooses, they're sure to be just as memorable as the Supermen that came before them.
RELATED: Jack Black as Superman: You Know You Want To See It
TL;DR
Some DC fans want Superman actor's son, Will Reeve, to take on the role of the Man of Steel.
It would be awesome to see the role returned to a Reeve and a fantastic way to honour the late Superman actor.
Other fans disagreed with the casting choice before suggesting some of their own.
Who do you think should play Superman?