I can understand that not everyone would like The Batman, but accusing the film of racism? Really?
It seems almost impossible for DC movies to be released without some controversy or another. Remember when people were losing sleep over how Joker could incite acts of violence to happen seemingly out of nowhere? Or what about the debate about gender bias caused by Birds of Prey?
However, there's one word that's apparently all the rage amongst a select group of internet keyboard warriors — a word so powerful that it can cause any form of media or celebrity to be cancelled on the spot: racism. Well, it finally happened: Gotham's city Caped Crusader is under the spotlight of a handful of individuals who accuse the latest Batman flick of racism, or in this case, of reverse racism.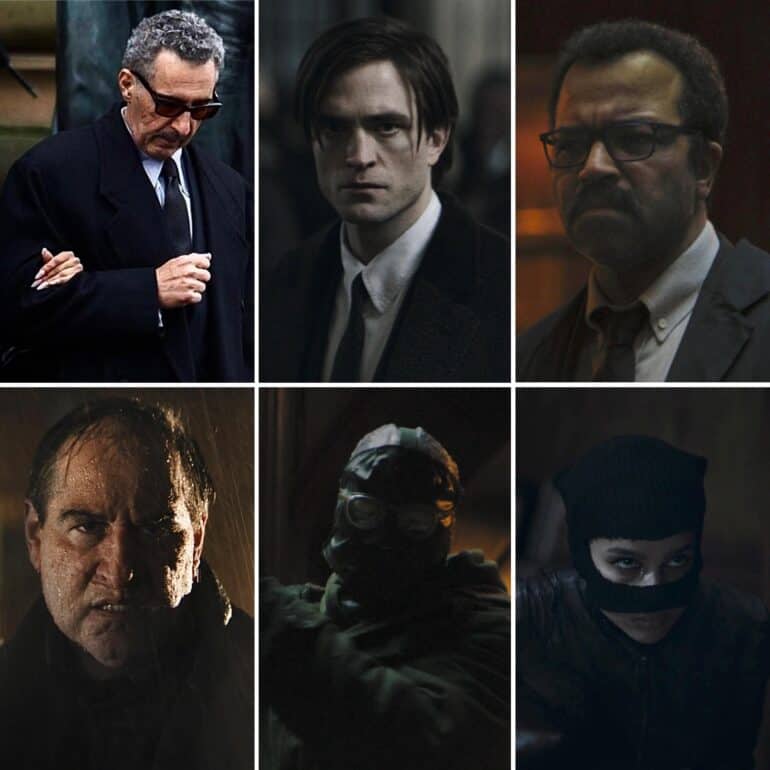 Who is Accusing The Batman of Racism?
Some YouTube critics — mostly Ryan Kinel, owner of the RK Outpost channel — have pointed out that there seems to be somewhat of a bias in The Batman towards framing most of the black characters as the good guys, while the white ones are mostly the villains.
First off, anyone familiar with Batman's Rogues Gallery knows for a fact that most of the Bat's villains are usually white guys. Sure, some characters have been race-swapped for The Batman — most notably the usually red-haired Inspector Gordon — but there's a perfectly reasonable in-universe explanation for this.
Seeing as how The Batman is set to become a starting point for a new series of films and shows set in the "Matt Reeves universe," casting an actor as iconic role as a vastly different version of himself would help moviegoers differentiate between the many timelines of the DCEU. Marvel did more or less the same thing with Nick Fury in its Ultimate imprint, and it gave us one of Samuel L. Jackson's most iconic characters in the end, so it would be reasonable to wait and see how this new Gordon plays out in the future of the franchise.
Also worth mentioning is that the movie's main character — the guy everyone's there to see — is still white. Bruce Wayne (played by Robert Pattinson) has not been race or gender-swapped at all, making the argument in favour of those saying "the new Batman is woke!" quite shaky indeed. Batman is still pretty much a good guy in this film — the good guy, to be precise — and his melanin levels have nothing to do with his moral compass at all.
Is The Film Woke?
Another critique that usually comes from this kind of negative comments is that the movie has gone "woke." Not only has that word lost all of its significance in modern online discourse, but it's not even well used in the context of The Batman.
Catwoman, which just so happens to be mixed-race in this film, utters a line that has seemingly set off the alarms of the easily outraged. At one point, the cat burglar utters her discontent with "rich white a-holes." Under some circumstances, sure, that might seem like a political or even racially charged comment, but it makes perfect sense in both the context of The Batman and Selina's beliefs.
For starters, Selina Kyle is certainly not a member of Gotham's ruling class, and her mentioning specifically "white" people in her remarks could be seen as a surface-level dig at who Bruce Wayne embodies for the rest of the people of Gotham. Could it have been worded a bit better? Maybe, but considering The Batman is almost three hours long, a single comment mentioning race like this shouldn't be the biggest takeaway. This is a film about hope through the darkness after all.
The Batman accused of racism? Really? Now that's really reaching.
What do you think, is there racism in The Batman?