The Star Wars franchise has some of the best characters of any other franchise. From loveable fan favourites like Baby Yoda to characters that most fans want absolutely nothing to do with, like Jar Jar Binks, there's a little something for everyone. Let's look at some of the best Star Wars characters in the Skywalker Saga and resulting spin-off TV shows.
RELATED: Star Wars: Looking Back At The Cast of the Skywalker Saga
8. Poe Dameron
The headstrong pilot is one of the best characters introduced in the Sequel Trilogy. Both his parents were members of the Rebel Alliance, so he grew up on stories about their campaigns and the uprising against the Empire.
Dameron was the one who found and named Finn and was named General after the passing of Leia Organa in The Rise of Skywalker. He proved instrumental in the eventual defeat of the First Order and showed extreme dedication to the Resistance.
Oscar Isaac's portrayal of the characters is one of the best parts of the three movies.
7. Boba Fett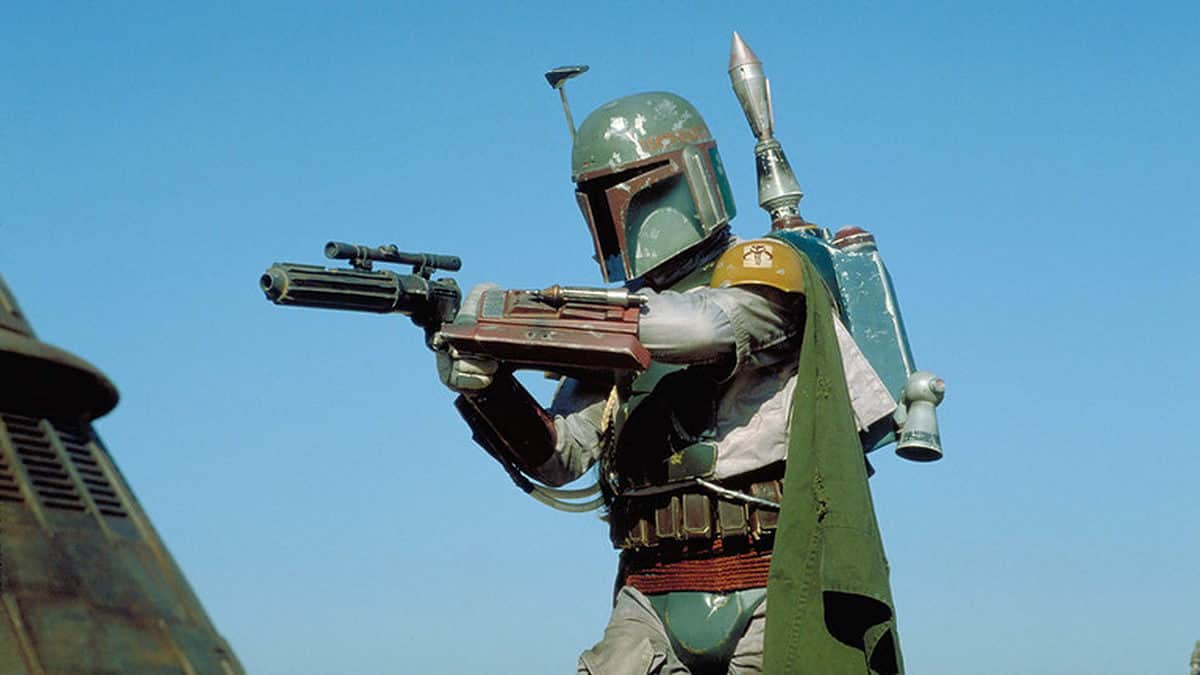 Bobo Fett featured in The Empire Strikes Back a couple of years after appearing in the 1978 Star Wars Holiday Special. Before becoming a crime lord in The Book of Boba Fett, he was a bounty hunter.
Boba Fett was an unaltered clone of his father, originally named Alpha. After Jango Fett's passing, Boba took over his father's ship and donned the customised Mandalorian armour. He quickly earned a reputation as the best bounty hunter in the galaxy.
He eventually became one of Jabba the Hutt's mercenaries. Darth Vader eventually hired him to bring him Luke Skywalker. As payment, Boba Fett took Han Solo, who still owed his boss money. He took the smuggler back to Tatooine frozen in carbonite, but it wasn't long before Jabba's palace was visited by Luke Skywalker and a disguised Leia.
Unfortunately, in the conflict that followed what was meant to be Luke, Han and Chewbacca's trial, Boba Fett landed in the maw of a Sarlacc, and the galaxy assumed he was no longer alive. An unknown period of time later, Boba burned the Sarlacc from the inside and dug his way to freedom before being knocked out by Jawas and imprisoned by Tusken raiders.
After earning their respect, Boba became an honorary member of the tribe and used his skills to protect them. However, Boba's efforts proved ineffective as he soon learned that the gang he had offended went after the tribe who had taken him under their wing.
He cremated their remain, paying respect for the dead, before riding into the desert, where he eventually found and saved Fennec Shand. The two begin to work together, first as a way for Shand to repay her debt, then as friends. They meet and help the Mandalorian retrieve his son in exchange for Fett's old armour before leaving for Tatooine, where they claim Jabba's palace for themselves.
He begins to make a name for himself as the new crime lord, ruling with respect where Jabba had previously ruled with fear. He takes several younger residents of Tatooine under his wing, promising them work. Boba is gifted a young rancor during the struggle for territory and calls Din Djarin for help.
While he does offer Din a way out, the younger Mandalorian promises not to, declaring that he was with Fett until they both fell. Then, after a victorious battle against his old mentor Cad Bane, he walked through the streets, interacting with the locals and wishing Din and a returned Grogu farewell.
Fett's growth and use of extensive weaponry have made him one of the best Star Wars Characters.
RELATED: Star Wars' Mark Hamill Shares Luke Skywalker Audition on Twitter
6. Din Djarin
The Mandalorian quickly became a favourite among Star Wars fans and rose as one of the best characters. After his parents passed on near the end of the Galactic Republic, he was found by the Children of the Watch and brought up following their ways as a foundling and eventually joined the Tribe.
A man of few words, Din joined the Bounty Hunter's Guild and began travelling the Outer Rim Territories, hunting criminals and occasionally running errands for the remaining pieces of the Empire. After collecting his reward of beskar for one of these rewards (finding and bringing in a force-sensitive child), he had new armour forged for himself and rescued the child from his cruel fate, having formed a bond in the little time they had known each other.
Following the child's rescue, the Bounty Hunter's Guild arrived to take the child for themselves, but the rest of the Mandalorians jumped in to help, giving Din time to escape with the child. Unfortunately, he soon learns that the child will never be safe from the Empire. After the armourer declares him and the child a clan of two, he goes looking for the child's people.
He helps several people along the way and meets No-Katan Kryze and Ahsoka Tano, who informs him that the child's name is Grogu. After Grogu is kidnapped, Din gets help from everyone he has befriended along his mission, and they work together to save the force-sensitive kid.
In The Book of Boba Fett, we learn that Din has lost a bit of his sense of purpose after Grogu left with Luke Skywalker. This proves further true when the armoured informs him that he is Mandalorian no longer because he removed his helmet in front of Grogu.
Following this, he left to assist Boba Fett with his territory disputes on Tatooine and reunited with Grogu after he turned down being a Jedi in favour of uniting with his father.
Pedro Pascal did an excellent job as the Mandalorian. Fans are excited to see what happens in the third season of his show.
RELATED: Is Willow and Star Wars Connected?
5. Cassian Andor
Cassian is one of the new Star Wars characters introduced alongside Jyn Erso in Rogue One: A Star Wars Story. He was one of the Rebels who sacrificed their lives to get the Death Star plans to the rest of the Rebel Alliance and give them a chance against the Empire.
Lucasfilm recently created a TV show based on the character, and it is one of the best pieces of Star Wars media so far, showing off the overwhelming power of the Galactic Empire and the effect that it has had on so many people's lives.
Cassian was never very trusting, sharing little details about himself with few people and remaining closed off from others. He can adapt to situations quickly, even when something he hadn't planned for is thrown at him, such as taking on an entire garrison with just a few people.
At first, he wanted nothing to do with the Rebellion, but when the Empire started to hurt those he loved, he finally made the switch and played a very important role in ensuring the Rebels' eventual victory.
4. Darth Vader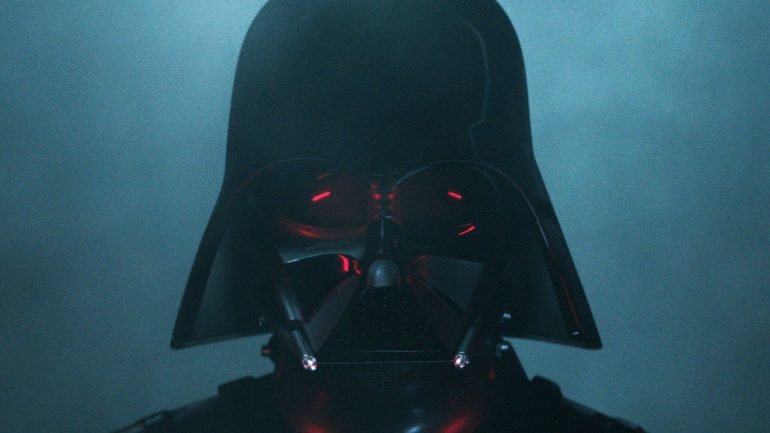 The moment the Sith lord first ignited his lightsaber was the moment he became not only one of the best Star Wars characters but the most iconic villain ever created. However, his story is deeply tragic, filled with misery and suffering, which adds further weight to his fall to the dark side.
His story begins in The Phantom Menace, as a young slave boy named Anakin Skywalker, living on a desert planet who just wanted to help a Jedi master buy his way off of Tatooine. After the battle of Naboo, the Jedi reluctantly allowed him to join the Order as a Padawan to Obi-Wan Kenobi and began his training.
Anakin struggled as a Padawan at first, finding the idea that his life already seemed to be set in stone unnerving, but soon he and Kenobi bonded, beginning to think of each other as brothers. Finally, ten years after joining the Jedi Order, Kenobi and Anakin (Hayden Christensen) were dispatched to protect Senator Amidala, whom Anakin had thought of every day since the day he met her.
After saving her from an assassination attempt and acting as her guard to keep her safe from further attempts on her life, the two became romantically involved and eventually married by the end of Attack of the Clones. However, his love for Padmé and desperate need to keep the people he loved from being taken away from him would one day prove to be his downfall.
During the Clone Wars, both Anakin and Obi-Wan became generals to their own Legions, and Anakin became master to a young padawan named Ahsoka Tano. He and Ahsoka commanded the 501st Legion while battling against the Separatists' droid armies.
Near the end of the Clone Wars, Sheev Palpatine (Ian McDiarmid) revealed himself to Anakin as Darth Sidious after he had defeated Mace Windu, and Anakin was proclaimed Darth Vader. A pregnant Padmé was in disbelief at the turn her husband had made. He knocked her unconscious after seeing that she had unintentionally brought Obi-Wan with her, and Master and Padawan broke into a fierce duel that ended with Vader needing to be assisted with his breathing.
The loss of Padmé, caused by his hand, had Vader falling deeper into his Sith persona and destroying every last bit of Anakin that remained within him.
Vader committed many unspeakable acts throughout his years as a Sith Lord, from hunting down the Jedi to not caring about the innocent civilians who got in the way of his mission.
The character has already proved himself to be plenty formidable as the chosen one, but he has become much scarier in recent media.
The hallway scene at the end of Rogue One showed how powerful and terrifying he could be as he cut his way through the Rebel soldiers like it was nothing. His scenes in Kenobi, however, prove this even further. Again, fans can see just how little effort he puts into combatting characters that put their all into trying to take him out.
Vader is only shown to make an effort when he faces Obi-Wan one last time in a showdown that completely overshadows their conflict on Mustafar. He might be evil, but Darth Vader is a true favourite among Star Wars fans.
RELATED: Everything We Want to See In Star Wars Battlefront 3
3. Obi-Wan Kenobi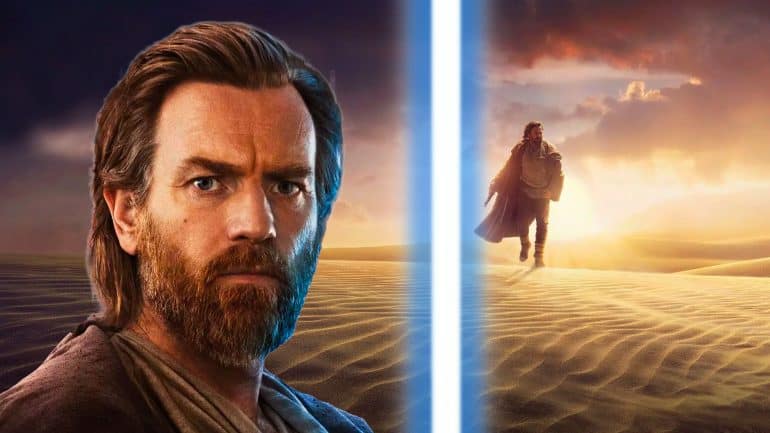 Kenobi is one of the most legendary Jedi in the Star Wars universe. He was trained by Qui-Gon Jinn and was the Master of both Anakin and Luke Skywalker before he was defeated at the hands of Darth Vader. He has always been one of the best Star Wars characters, but fans have come to love him even more after Kenobi and the dynamic the show showed him to have with Leia.
He was taken from his family at a very young age, though he still has glimpses of his family and received training. It's hard to imagine Obi-Wan as anything but the calm and respectable Jedi we know and love today, but before he became a Padawan to Qui-Gon Jinn, he was rebellious and frequently broke the rules. While he and Qui-Gon struggled to bond initially, Kenobi eventually learned to respect the Jedi council and left his rebellious nature behind. He developed different philosophies to his master, though he still strived to be a good student until he was eventually granted the title of Jedi Knight and became master to a young Anakin Skywalker.
Anakin was a reckless Padawan, who often acted on his emotions and developed strong attachments with those he came across, but the two quickly came to see each other as brothers.
After the battle of Geonosis, Kenobi was made a general and often commanded the 212th Attack Battalion and the 7th Sky Corps, while his Padawan had command of the 501st.
After the fall of the Jedi Order, Kenobi disappeared to Tatooine. There he spent ten years watching over Luke Skywalker and waiting for him to show signs of being force-sensitive when Bail Organa showed up and begged him to find Leia, who had been kidnapped.
While rescuing Leia, Kenobi fought the Third Sister – a youngling turned inquisitor after the fall of the Jedi – and a vengeful Darth Vader before returning the young princess to her adoptive parents. However, when she calls on him again years later, he arrives with Luke Skywalker and is taken by the force during a final battle with Darth Vader.
Every portrayal of Obi-Wan Kenobi has been perfect, by Ewan Mcgregor's version of the character has been the most memorable.
RELATED: The 10 Most Powerful Star Wars Characters
2. Princess Leia
Star Wars has some of the best female characters of any franchise, and Leia Organa is one of the best examples. When fans first met Leia in A New Hope, she lied to the Empire with a straight face, withstood interrogation and immediately took control of her rescue mission as soon as she saw who was rescuing her.
She was the daughter of Senator Padmé Amidala and Anakin Skywalker, who the House of Organa adopted shortly after her birth. She was whip-smart, could easily read people and devoted her entire life to taking down the Empire and restoring democracy.
As a young girl, she was kidnapped by the Inquisitors and later rescued by Obi-Wan Kenobi. The two evaded capture by the Empire several times before Kenobi returned the young princess to her parents on Alderaan.
After the defeat of the Empire in Return of the Jedi, Leia married Han Solo and gave birth to Ben Solo, who later turned to the dark side and became Kylo Ren.
While she is a Force-sensitive individual, she never became a Jedi. Nevertheless, there are many moments when she can be seen using the Force, though the most memorable is when she uses it to emotionally destroy her cousin in Kenobi.
Leia has lost a lot over the years, including her entire planet and most of her family. So many things could have made her turn towards the dark side (she would have been formidable as a Sith lord), but she never came close to being tempted and remained a General and a force for the light until her final moments in Rise of Skywalker.
Leia is one of the best Star Wars characters, and seeing her fearlessly lie to Grand Moff Tarkin when faced with the ramifications of exacting revenge on Jabba the Hutt as soon as she gets the chance is still amazing to watch even today.
1. Ahsoka Tano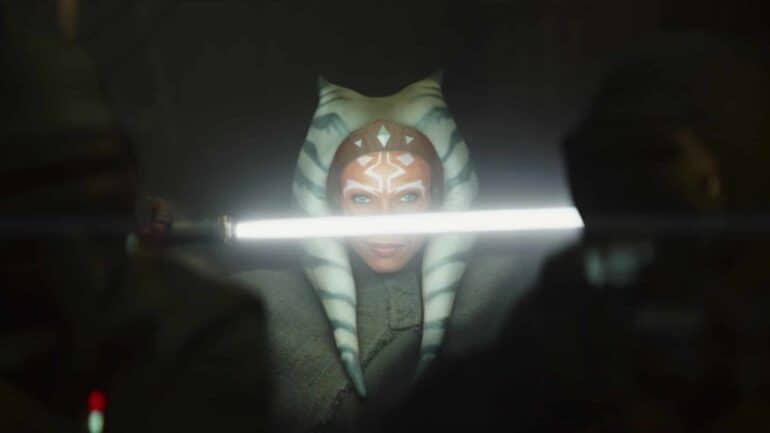 After she was first introduced to fans in the Star Wars: The Clone Wars film and traded witty comebacks with a reckless Anakin Skywalker on the battlefield, Ahsoka quickly rose to become a fan favourite and was dubbed as one of the best Star Wars characters. She soon grew from reckless, sassy Padawan to respected commander of the 501st Clone Legion. Unfortunately for her master, she left the Jedi Order after being framed for bombing the Jedi Temple and became a Force-Sensitive Outcast.
When Ahsoka was young, she found and rode a sabretooth feline without fear. Shortly after this, Jedi Master Plo Koon arrived on Shili and took her to the Jedi Temple on Coruscant, where she was accepted into the Jedi Order.
During the clone wars, she was sent to apprentice under Anakin Skywalker by Master Yoda, who hoped that being a teacher would help him develop emotionally. While the two butted heads a bit at first, Anakin not wishing to teach a Padawan and Ahsoka's eagerness to prove herself often causing dangerous situations, they soon became a force to be reckoned with as Master and Padawan.
Every depiction of Ahsoka since The Clone Wars has been the best, and many fans are excited to see Ahsoka finally get a series of her own.
RELATED: Why the Best Star Wars Stories Aren't Found in the Films or Disney+ Shows
Who do you think is the best Star Wars character?