An unhealthy obsession with sci-fi movies is the foundation of every nerd's journey to nerdom. So many fondly look back on the first one they were obsessed with, reminiscing over Luke Skywalker learning the truth about his father and defeating Palatine, Spock sacrificing his life for the needs of the many, or Neo halting bullets and fighting through agents without an issue.
RELATED: Top 25 Best Sci-Fi Anime of All Time
The debate over which sci-fi film is the best is a long-fought one, with many fans at each other's throats for daring to suggest anything other than their favourite movie is the best. This is particularly prevalent within fandoms, specifically when arguing over original films and reboots.
New films are being released constantly, so this is a debate that can only ever be added to, never solved. Let's look at some films we consider the best sci-fi movies of all time.
1. Star Trek II: The Wrath of Khan (1982)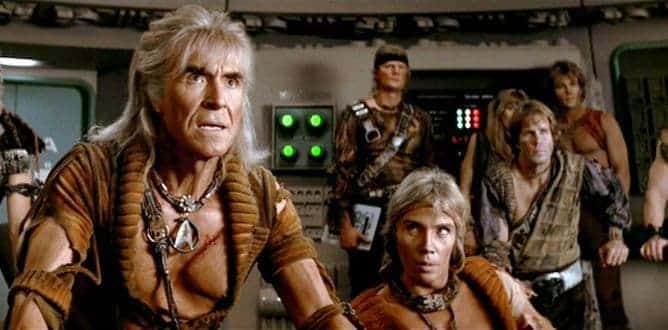 Few Trekkies can think back on The Wrath of Khan without tearing up a little. This film followed 1979's Star Trek: The Motion Picture and acted as a sequel to Space Seed, the 1967 episode from the original series that introduced Trekkies to Khan Noonien Singh (Ricardo Montalbán) for the first time. The genetically engineered tyrant returns in this film, having finally escaped his 15-year exile on Ceti Alpha V to exact his revenge on Captain Kirk and the crew of the USS Enterprise.
While searching for a lifeless planet to test the Genesis Device, technology which could theoretically reorganise dead matter to create habitable worlds, Pavel Chekov and the Reliant's Captain Clark Tarrell beam down to Ceti Alpha V. They are captured by Khan, who intends to use the Genesis device in his final act of revenge against Kirk.
Meanwhile, Admiral James T Kirk, who has been training a new group of recruits on the Enterprise, is hailed by the Regula I space station for help and, upon arrival, is immediately attacked by his old nemesis. Khan fights a bitter battle against the Enterprise until the moment of his death, which he spends quoting Moby Dick's Captain Ahab as he waits for the Genesis to activate.
The film features one of the saddest deaths in Star Trek. To get out of range of the Genesis device, Spock enters the engine room, which has filled with radiation, and repairs the damaged warp drive. He dies while delivering what became one of his most iconic lines.
Audiences loved Khan's character and Nicholas Meyer's direction, and many considered The Wrath of Khan the best Star Trek film, giving it credit for the renewed interest in the beloved franchise. It was the first of a three-story arc and was followed by 1984's Star Trek III: The Search for Spock and 1986's Star Trek IV: The Voyage Home.
2. Star Wars: Episode V – The Empire Strikes Back (1980)
The Star Wars saga, despite all its in-fighting and fans' inability to agree on which trilogy is the best (the originals), still manages to be the face of the sci-fi genre and is often credited as the franchise that began many nerd's journey's into nerdom. Of the many movies we have received, The Empire Strikes Back is the best addition to the Skywalker Saga.
Directed by Irvin Kershner, the film takes place three years after the events of A New Hope, following Luke Skywalker's (Mark Hamill) Jedi training with Master Yoda and the Millennium Falcon crew's evasion of the Empire.
Luke heads to Dagobah, a swamp planet, where he finds Yoda. The ancient Jedi begins training Luke, who is impulsive and fails to comprehend the nature of the force until Yoda uses it. Meanwhile, Han Solo (Harrison Ford), Princess Leia (Carrie Fisher), Chewbacca and C-3PO are narrowly evading the Imperial fleet while being hunted by several bounty hunters. The princess and smuggler find themselves growing closer despite the tense situation.
When the group arrives on Bespin and is captured by Darth Vader, Luke sees a vision of them in pain and flies off to rescue them, abandoning his training.
The Empire Strikes Back had one of the most significant twists in movie history, leaving fans stunned for years afterwards. The film won two Academy Awards (Best Sound, visual effects), two Grammy Awards (Best Instrumental Composition, Best Album of Original Score Written for a Motion Picture or a Television Special) and a BAFTA (Best Original Music).
3. Terminator 2: Judgement Day (1991)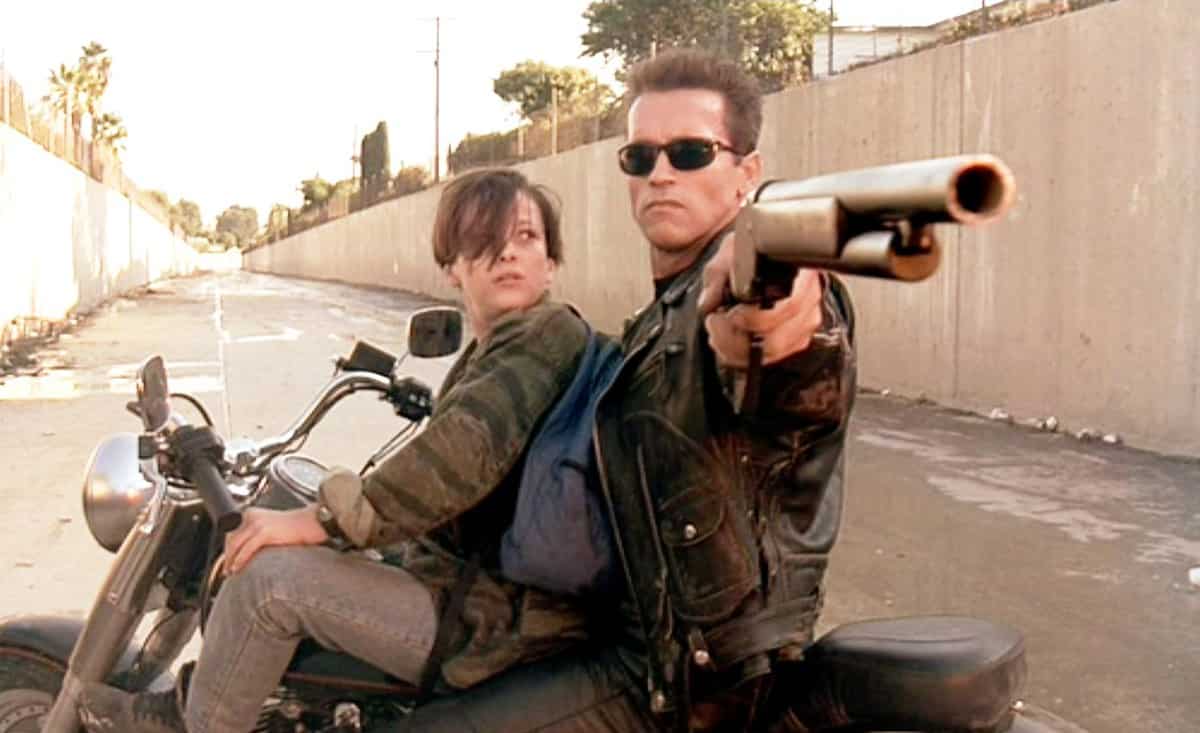 James Cameron's Terminator 2 is the best film in the Terminator series. The film sees two Terminators sent back in time: T-1000 (Robert Patrick), an advanced, shape-shifting Terminator made from liquid metal and programmed to kill John Connor (Edward Furlong), and a reprogrammed T-800 (Arnold Schwarzenegger), sent to protect John Connor.
John is a child under the care of foster parents as his mother, Sarah Connor (Linda Hamilton), is imprisoned at the Pescadero State Hospital for her violent attempts to prevent "Judgement Day". The two Terminators clash, and the T-800 escapes with John, who instructs the robot to save his mother, who isn't as quick to trust the Terminator.
Together Sarah, John and the T-800 work to prevent Judgement Day, destroying Cyberdyne and the beginnings of Skynet with it and killing the T-1000 in a steel mill.
The film is widely considered one of the best ever sci-fi movies made and evaded the curse of sequel movies by being even better than its predecessor. In addition, its visual effects were praised, and it won several awards, including five Saturn (Best Science Fiction Film, Best Special Effects), two BAFTA (Best Sound, Best Special Visual Effects) and four Academy Awards (Best Sound Effects Editing, Best Visual Effects).
4. Interstellar (2014)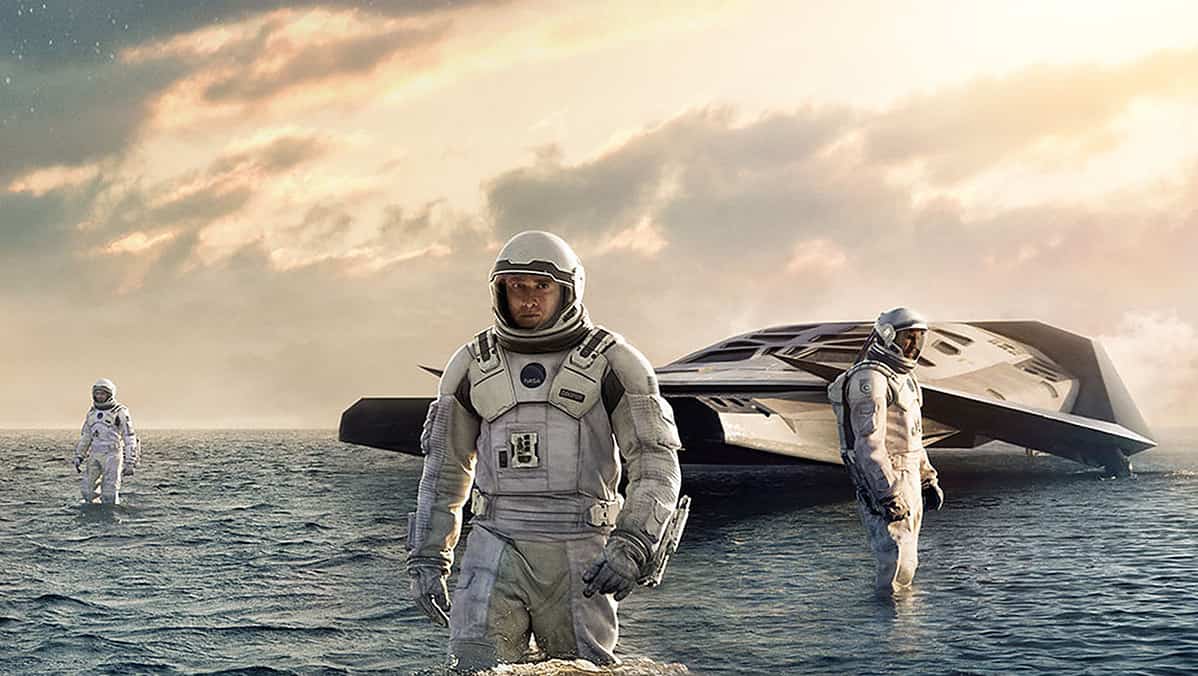 This star-studded masterpiece from Christopher Nolan tells the story of Joseph Cooper (Matthew McConaughey), one of four astronauts who travel through a wormhole aboard the Endurance to investigate three planets orbiting a black hole, one of which they hope is enough to sustain human life. But, unfortunately, he and his team hit a few bumps along the way.
The film was highly praised for its performance, visual effects, incredible musical score (courtesy of Hans Zimmerman) and emotional weight. In addition, many astronomers praised it for its scientific accuracy.
Many science fiction experts consider it one of the best sci-fi films of all time. It won Best Visual Effects at the 87th Academy Awards and has received many other accolades.
5. Inception (2010)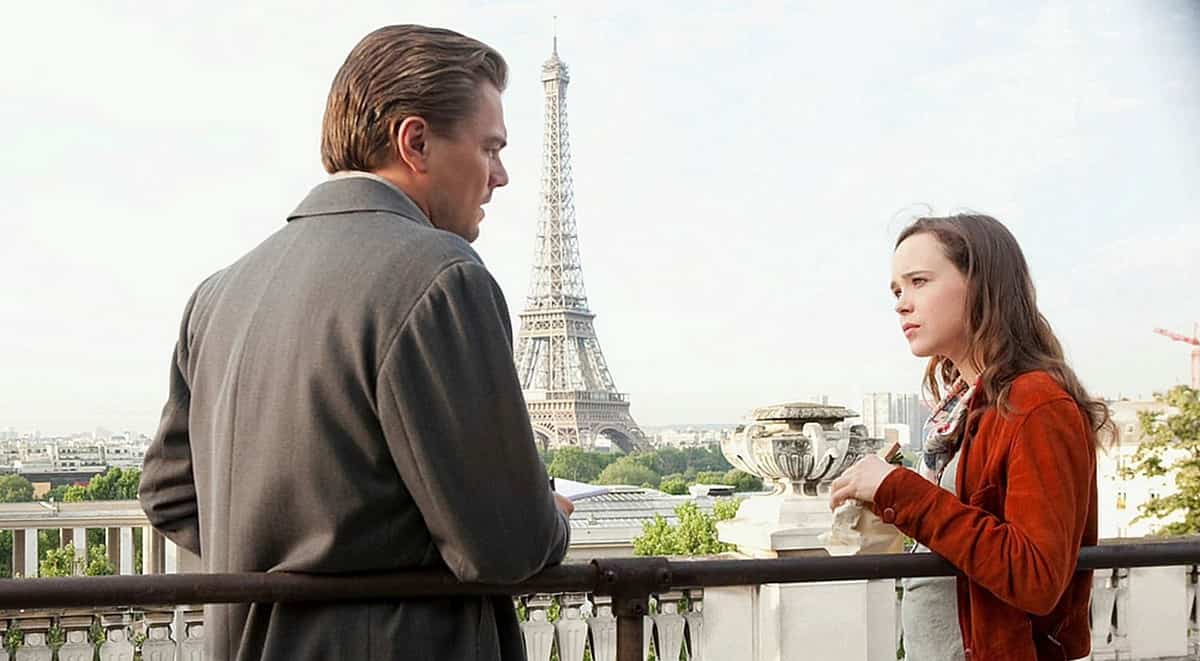 Another mind-bending masterpiece from Christopher Nolan that may leave you scratching your head. Inception has everything you'd want to see in a sci-fi movie: weird science, mind-bending heists and an alternate version of reality. The film follows the story of Dom Cobb (Leonardo DiCaprio), a professional thief who extracts secrets from his targets by infiltrating their dreams.
After impressing a target, Saito, with his ability to layer dreams within each other, Cobb is offered a deal: plant an idea in the mind of a competitor's son, and Saito will clear his criminal status. He agrees, gets a team together and performs the subconscious implantation while flying to America.
Inception is widely considered one of the best films of the 2010s and was the highest-grossing film of that year. In addition, it won four Academy Awards: Best Cinematography, Best Sound Editing, Best Sound Mixing and Best Visual Effects.
6. 2001: A Space Odyssey (1968)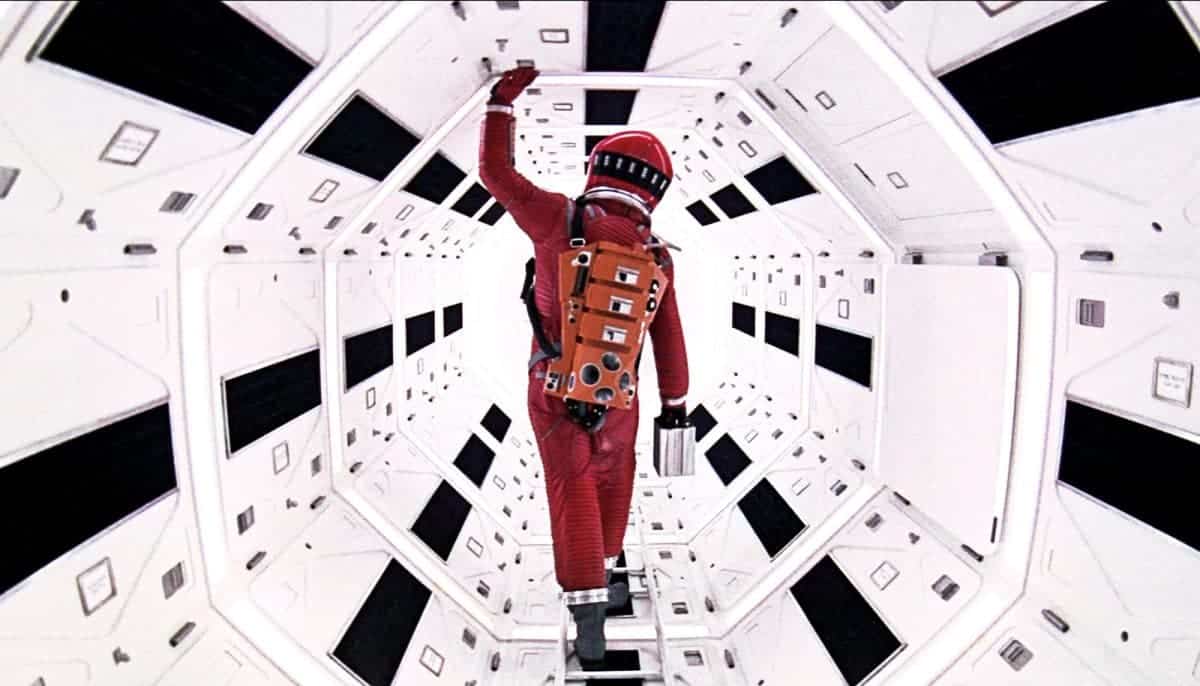 This sci-fi epic was inspired by Arthur C Clarke's The Sentinel, a short story about the discovery of artefacts on Earth's Moon left behind by ancient aliens. Clarke wrote the film's screenplay alongside producer and director Stanley Kubrick.
A Space Odyssey follows a group of astronauts and a sentient supercomputer named HAL as they travel to Jupiter to investigate an alien monolith. Along the way, HAL makes an error concerning his human companions, who decide to deactivate him. In retaliation, HAL kills four of the five astronauts before he is successfully deactivated.
The remaining astronaut arrives at Jupiter and investigates the monolith orbiting the planet. He is then pulled into a vortex where he observes strange landscapes and cosmological phenomena before finding himself in a neoclassical bedroom, where he sees himself age before being transformed into a foetus in an orb left to float above Earth.
People responded very differently to the film, from those who considered it darkly apocalyptic to those who saw it as an "optimistic reappraisal of the hopes of humanity". Nevertheless, it was nominated for four Academy Awards and won Best Visual Effects.
7. Solaris (1972)
Andrei Tarkovsky directed this slow film based on Stanislaw Lem's novel of the same name. It follows the journey of Kris Kelvin, a psychologist sent to a decades-old space station used for studying the oceanic planet Solaris. When he arrives, he finds that the station's crew has fallen into emotional distress, with one member having killed himself and the other two acting erratically.
Strange phenomena begin occurring on the ship, and Kelvin is visited by a projection of his wife created by Solaris from his memories.
The film is considered "one of the greatest science fiction films in cinema history". In 2002, Steven Soderbergh made his one adaptation of Solaris, starring George Clooney as Kris Kelvin, but Tarkovsky's version proved better.
RELATED: How These 5 Sci-Fi TV Shows Went Totally Off the Rails
8. The Matrix (1999)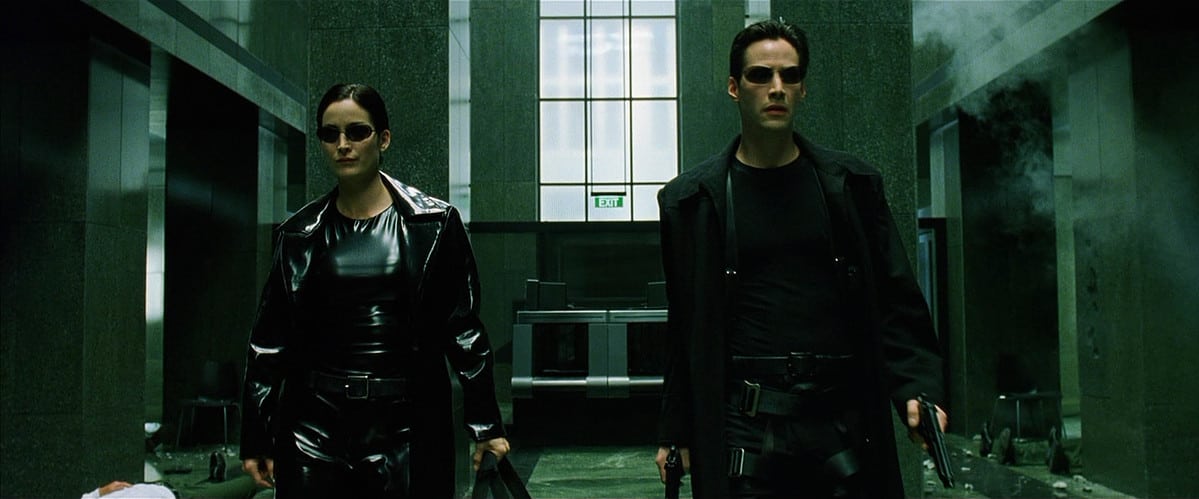 The Wachowskis' creation is considered one of the greatest sci-fi films of all time. The film is set in a dystopian future, where humans are trapped in a simulated reality while their bodies are used as energy sources for intelligent machines.
One of these humans is Neo (Keanu Reeves), who learns the truth about his reality and is freed from the Matrix with help from Trinity (Carrie-Anne Moss) and Morpheus (Laurence Fishburne). Neo joins the rebels, and his skills during virtual training solidify Morpheus' belief that Neo is "The One", a human destined to free humankind.
The Matrix was praised for its use of visual effects and won numerous accolades: four Academy Awards (Best Visual Effects, Best Film Editing, Best Sound, Best Editing), two BAFTAs (Best Sound, Best Special Visual Effects) and a Saturn Award (Best Science Fiction Film)
9. Ex Machina (2014)
Alex Garland made his directional debut with this highly praised film. It follows the story of Caleb Smith (Domhnall Gleeson), a Blue Book programmer invited to visit Nathan Bateman's (Oscar Isaac) isolated home. While there, he meets Kyoko (Sonoya Mizuno), an unspeaking servant who doesn't understand English, and Ava (Alicia Vikander), an AI-powered android who looks and sounds like a woman.
While testing if Ava is capable of thought and consciousness, Caleb begins to fall for the AI. Ava starts cutting the power to her apartment, and together she and Caleb devise a plan to help her escape. But, unfortunately, things don't quite go how he is expecting.
The film won several accolades, including Best Visual Effects at the 88th Academy Awards.
10. 12 Monkeys (1995)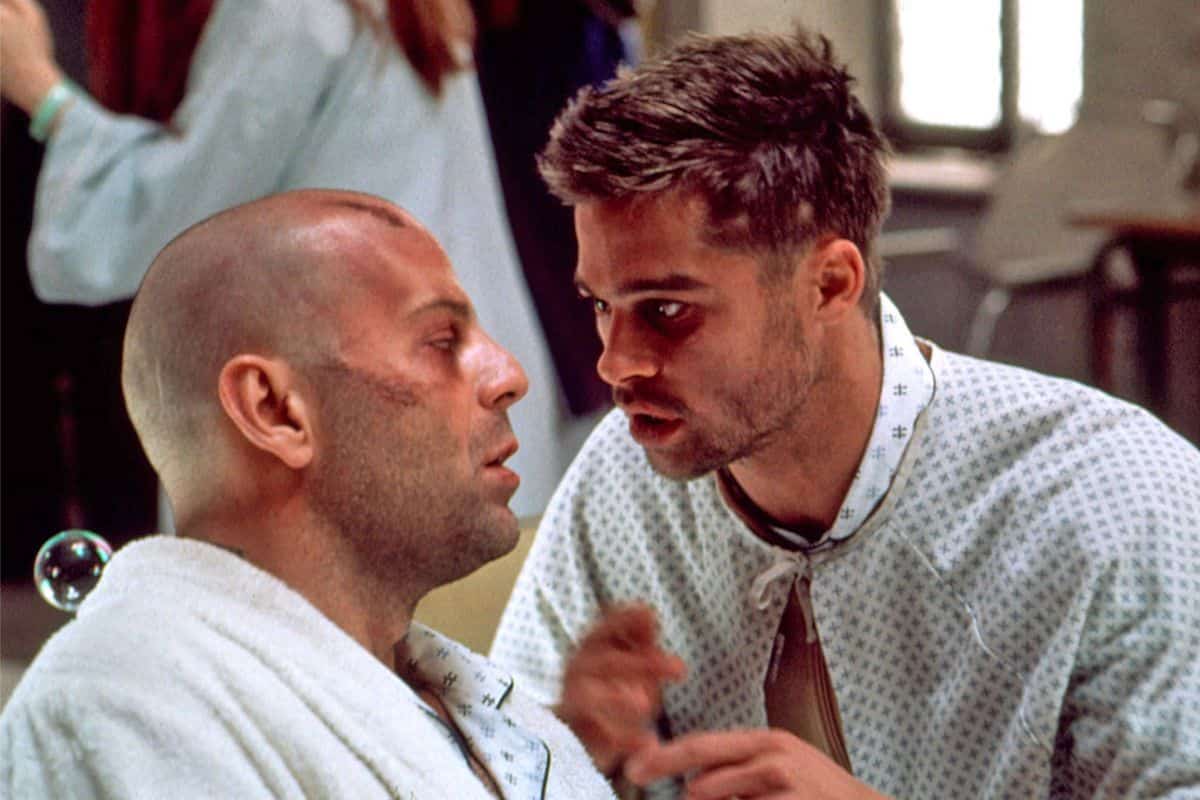 This widely praised film was inspired by Chris Marker's short film La Jetée and directed by Terry Gilliam. The film follows James Cole (Bruce Willis), a convict in post-apocalyptic Philadelphia who is sent back in time to find the original virus, which many suspected to have been unleashed by a group known as the Army of the Twelve Monkeys.
Cole is haunted by nightmares from his past and travels back and forth in time, meeting Jeffery Goines (Brad Pitt), the founder of the Twelve Monkeys, and learning the truth about the outbreak.
The film won several Saturn awards (Best Science Fiction Film, Best Costume), and Brad Pitt won a Golden Globe and a Saturn award for his performance. It deserves a place on a list of the best sci-fi movies of all time.
11. Jurassic Park (1993)
This Steven Spielberg creation was based on Michael Crichton's novel and saw dinosaurs roaming the earth in the modern world. Set on Isla Nublar, the film follows Alan Grant, Ellie Sattler and several others, who become trapped on the island with free-roaming dinosaurs after the park's disgruntled lead computer programmer shuts down security systems to steal dinosaur embryos for a competitor.
Those that remain on the island work together to avoid being eaten by the dinosaurs and eventually call for help so they can get off the island.
Jurassic Park was the highest-grossing film of its time and won 20 different awards, three of which were Academy Awards. It was later selected for preservation in the United States National Film Registry for being "culturally, historically, or aesthetically significant". Without a shadow of a doubt, it is one of the best sci-fi movies ever made.
RELATED: Jurassic Park Theory: All The Dinosaurs Are Sick
12. Back to the Future (1985)
Back to the Future tells the story of Marty McFly (Micheal J Fox), who accidentally travels back to the past in Emmett "Doc" Brown's (Christopher Lloyd) time-travelling DeLorean and stops his parents from falling in love, which threatens his existence.
Marty spends the rest of his adventure preparing to return to the future while attempting to get his parents closer together, which mostly seems to fail. Finally, his dad finds the courage to protect his mom from his bully, and Marty successfully returns to the future, finding it slightly altered, with his parents way happier than before.
Love for the film has grown over the years and is now one of three great sci-fi movies and is considered one of the best films ever made. It received numerous awards, including an Academy Award, a Hugo Award and three Saturn Awards.
13. Blade Runner (1982)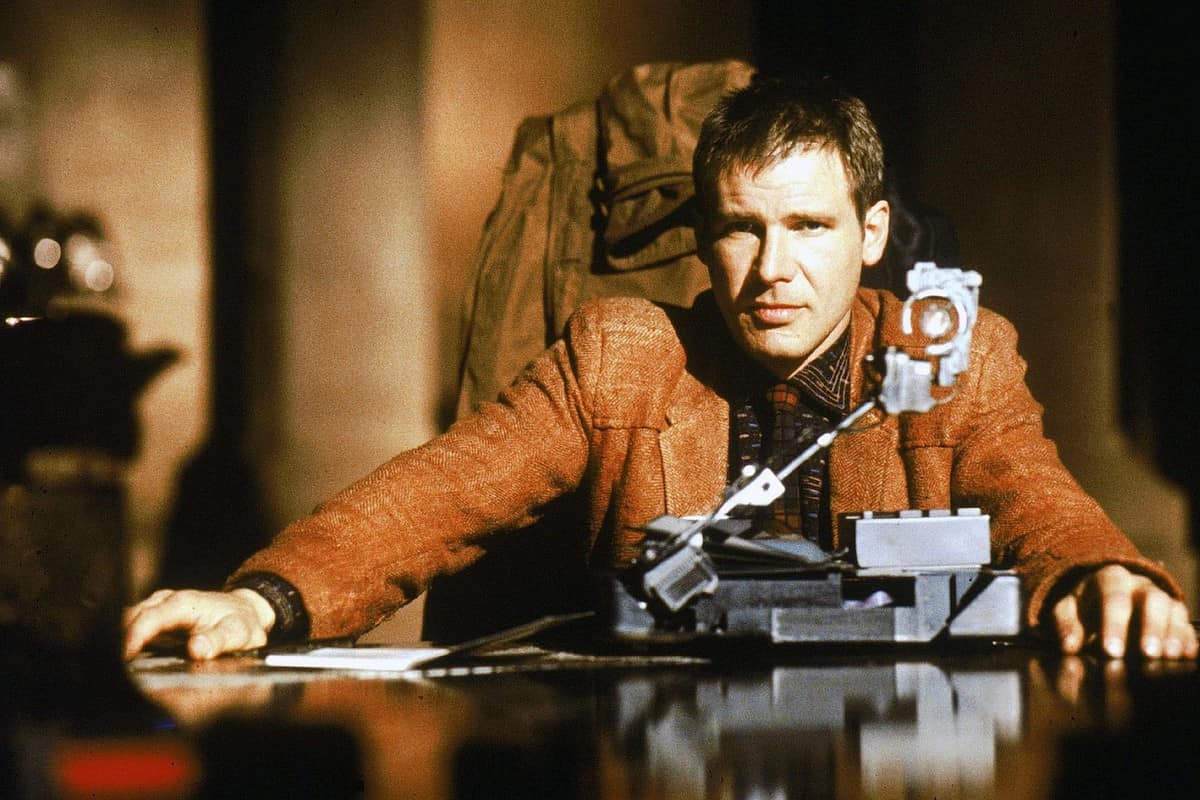 This film is considered one of the all-time best sci-fi films and a foundational work of the cyberpunk genre. Unfortunately, due to controversial changes from studio executives, there are seven different versions of Blade Runner. The film follows Rick Deckard (Harrison Ford), a former police officer and blade runner tasked with tracking down and "retiring" bioengineered humanoids known as replicants. He reluctantly agrees to hunt down four replicants who are on Earth illegally.
While hunting for the replicants, Deckard encounters Rachael, a replicant who is unaware of her nature, believing herself human.
In 2007, Warner Bros. released The Final Cut, the only version of the film that director Ridley Scott had complete artistic control over. It received a sequel in 2017 titled Blade Runner 2049.
RELATED: Guillermo Del Toro's Oscar-Winning Sci-Fi Movie Is A Must-See
14. RoboCop (1987)
Paul Verhoeven directed this action film written by Edward Neumeier and Michael Miner. The film follows Alex Murphy (Peter Weller), a police officer who is revived as the cyborg law enforcer Robocop after being murdered by a gang of criminals.
Robocop has no memories of his former life and is programmed with four prime directives: protect the innocent, serve the public trust and uphold the law. Directive 4 is classified. As Robocop carries out his brutal but efficient campaign against crime, he begins to retain memories of his old life and investigate his past.
The film won several awards and inspired a franchise, leading to several sequels, TV shows, video games and merchandise. A remake starring Joel Kinnaman was released in 2014.
RELATED: The Outer Limits: The Sci-Fi TV Series Should Return
TL;DR
Science-fiction films are central to many nerds' origin stories.
Some of the most memorable include Star Wars, Star Trek and Terminator.
More modern sci-fi films have managed to hold their own against classic giants with their weird science, incredible visuals and epic musical compositions.
Which movie do you consider the best sci-fi film of all time?