Wondering which Marvel superheroes are the worst? Here, we rank the 13 worst of all time, from Bailey Hoskins to 3D-Man. These are the least inspiring Marvel characters.
RELATED: Top 10 Female Superheroes in the Marvel Cinematic Universe (MCU)
The writers behind the Marvel comic books have created some of the most emotionally complex and loveable characters. From Captain America's (Steve Rogers) righteousness to Clint Barton's coffee addiction to Deadpool's fourth wall breaking, there's a superhero for every fan. You would never think writers who put so much love into their characters would create a dud. But unfortunately, even the best writers can create poorly thought-out characters.
Let's look at some of the worst Marvel superheroes.
13. Bailey Hoskins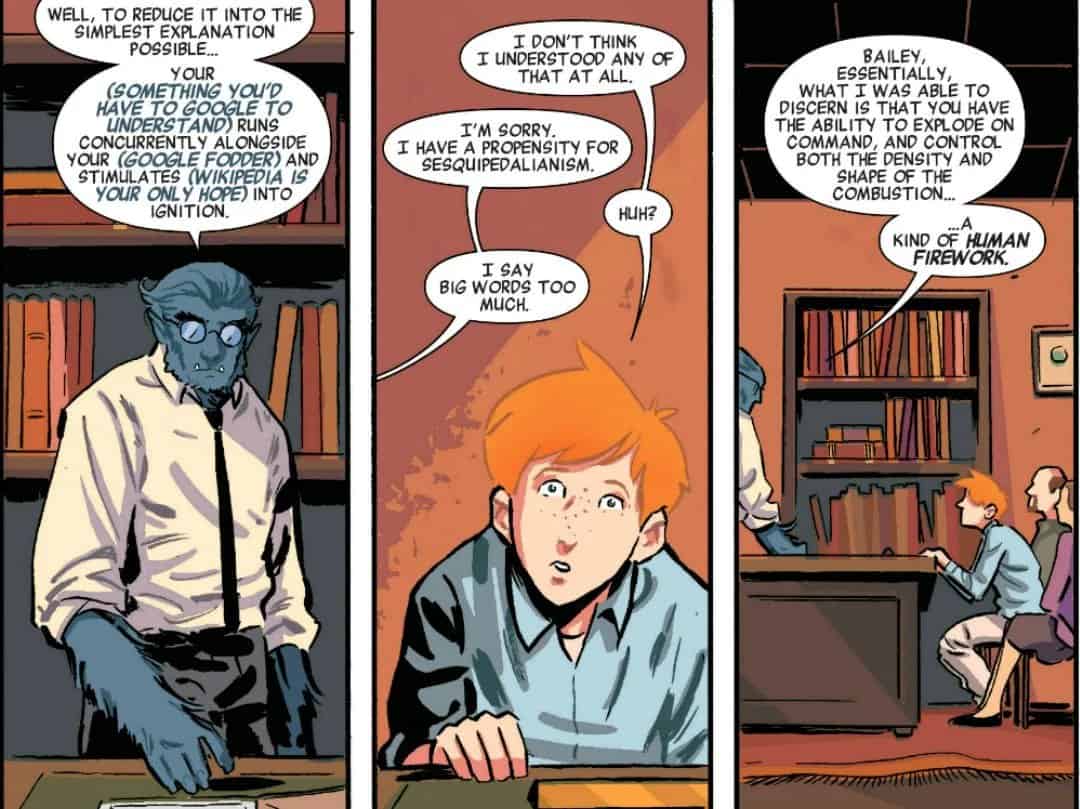 Marvel has made some bad decisions over the years, and Bailey Hoskins is one of them. Bailey has the power to explode, though it's not something we've seen him do because his powers don't have the bonus of regeneration. So not only has he earned his spot as one of the worst Marvel superheroes, but he is also one of the most useless characters.
Creating a character that can't use their powers is fine, but some details about him don't make sense, such as making him a member of the X-Men. While he might have a power suit that allows him to assist on missions, you begin to ask yourself what Professor X thought when he accepted what is essentially a suicide bomber as a member of his team. It doesn't paint him in the best light.
As a character, he's okay, but I don't think the writers at Marvel thought through the logistics of such a character very well. The mutant gene definitely has something against this kid. It also doesn't help that a character who can't use his powers gave himself the name X-Ceptional.
12. Puck
"When I was eight, I hunted my first bear. Big grizzly. that was 1922, in the Yukon, and he kept us through a cold winter. In Spain, I fought bulls and fascists — and I let the bulls live. In Nepal, I hunted the Tiger God and killed all fear in me. I've fought queens of dreams and the world's secret master. I've fought demons in hell and stolen their thrones — and those thrones haven't bound me. And it all comes back to one thing. I was eight, full of bear meat and adventure — and I made a vow, Mr. Creel. I vowed I would live an interesting life. I think I've done okay so far, eh?" – Puck
Eugene Milton Judd was a tall man, adept at several forms of combat, who became a mercenary specialising in the Supernatural. As a young man, he searched for the Black Blade of Baghdad that possessed the demon Black Raazer, who attacked him as soon as he claimed the blade.
Rather than drain his life force, Black Raazer made him short and immortal. While the sudden loss of height didn't technically give him superpowers, he developed a rubber-like physiology which made him much stronger and faster. He was briefly a member of X-Force and Gamma Flight, a superhero task force led by Captain Marvel. Over the many years of his extended life, he has come across characters like Black Widow (Natasha Romanoff) and Wolverine. He's definitely not the worst Marvel superhero on this list, but an ancient rubber man who named himself after a hockey puck is one of Marvel's more questionable decisions.
RELATED: Is The One Above All The Strongest Marvel Character?
11. ForgetMeNot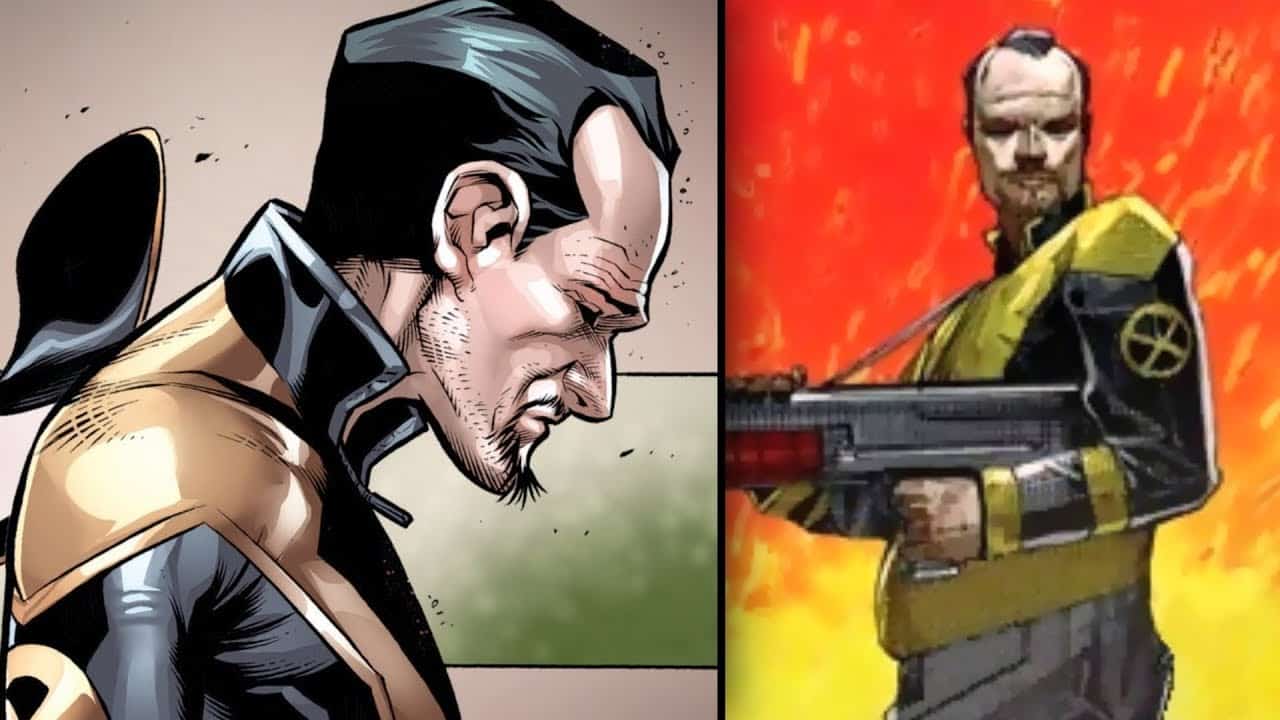 "It's better to do something that matters and not be noticed than the other way around. Now comes the hard part. Actually doing something that matters." – ForgetMeNot
Xabi is one of Marvel's weirder character designs. He has been a member of the X-Men for several years, probably joining the team before the events of M-Day. Still, because of his powers, no one remembers him, not even Professor X, who must be reminded about his existence every hour. His powers of imperceptibility and undetectability ensured he was "literally written out of the story". Nevertheless, Xabi served on the team for years and claimed to be the source behind some of the unexplainable phenomena in the comics.
He struggles with depression and has a deep desire to be noticed, but because he's not one of the most significant or powerful characters in Marvel, the writer can't do much with his character. In theory, ForgetMeNot could have been a good idea for a cool character, but the execution of it made him one of the worst Marvel superheroes.
10. Almighty Dollar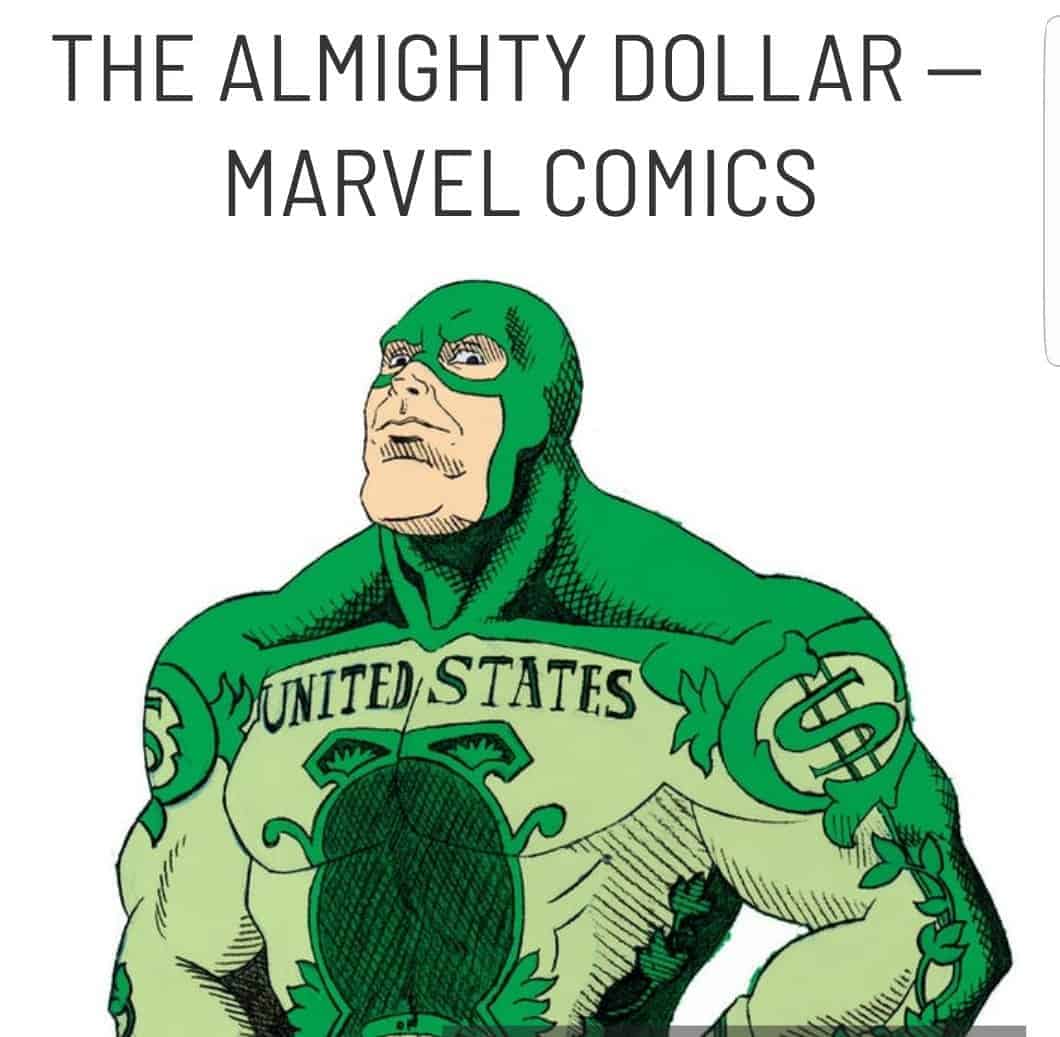 Not only does he have a lame superhero name, but his name is so unfortunate that one can only assume his parents were trying to ensure he got bullied. J. Pennington Pennypacker (yes, that's his real name) was a C.P.A. until he attended the self-esteem camp, Camp Runamunk, which was a front for a mad scientist who invented a device that could give anyone superpowers.
He gained the ability to shoot pennies from his wrists, which I can't imagine is particularly comfortable. He used his new unique abilities to free his fellow campers and defeat his captor. He called himself the Almighty Dollar and ran around shooting pennies at bad guys. Using the ability to generate unlimited money to become a superhero would probably be the last thing on many peoples' minds, but it's definitely creative. His case is not helped by the fact that he allied himself with NFL SuperPro shortly after becoming a superhero.
Almighty Dollar is one of the worst Marvel superheroes, but in his defence, having pennies shot at you at a high frequency would be quite painful and probably very deadly.
9. 3-D Man
The concept of 3-D Man, much like the other heroes on this list, is strange. The superhero results from a merger between two brothers, Hal and Chuck Chandler. Skrulls abducted Chuck, and during his escape, he accidentally blew up their spacecraft. The radiation from the explosion appeared to have disintegrated Chuck. However, when Hal looked through the rubble of Chuck's crash, he found that an image of Chuck had been imprinted on his glasses.
If Hal concentrated and merged the images on his glasses, an improved version of Chuck would appear. The two chose the name 3-D Man and worked together to prevent the Skrull's attempt to take over the earth. He's not all that powerful, and when Hal got tired of bringing his brother back, he just stopped and decided to marry Chuck's former girlfriend.
He only activated 3-D man a couple of times after his retirement, one of them being when he met Bruce Banner and was afraid that the Hulk would make an appearance. The overall concept of 3-D Man and his terrible fashion sense make him one of the worst Marvel superheroes. It also doesn't help that Hal just decided to keep the fact that his brother was alive (somewhat) a secret from his family.
RELATED: Marvel Comics: 15 Things You (Probably) Didn't Know
8. N.F.L. SuperPro
Phil Grayfield is an excellent example of why combining football, and Marvel is a terrible idea. He was once a football player, but that ended after he injured his knee, saving a child from what would have been a terrible accident. After this, he began a career as a sports reporter.
While interviewing a superfan, who also happened to be a chemist, thieves arrive and set the superfan's house on fire. The chemicals in the chemist's house, combined with the fumes from the rare souvenirs he owned, turned Grayfield into the almost invulnerable Superpro. He fights football-related villains and yells football phrases way too much.
Not only is his origin story ridiculous, but N.F.L. SuperPro was a poorly thought-out hero made for the sake of an advertisement. He is by far one of the worst Marvel Superheroes.
7. Fluff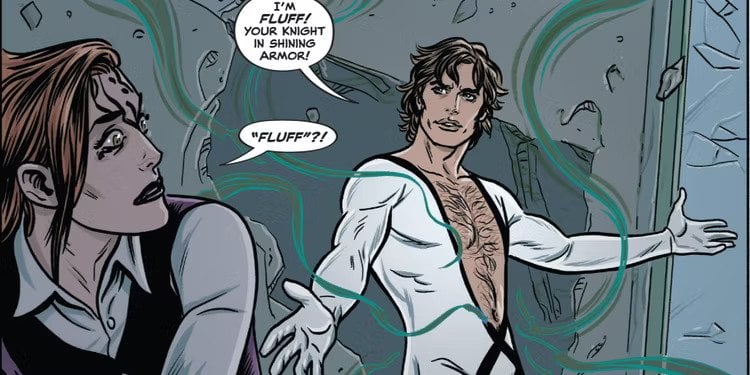 Have you ever locked at your belly button and thought, "You know what? A belly button lint themed hero would be an excellent idea."? Well, Peter Milligan and Mike Allred did, and their idea manifested in the form of Fluff.
Fluff was a member of the X-Cellent team who had the power to generate infinite amounts of belly button lint. He was arrogant and often undermined his team leader, just adding to the fact that he is one of the worst superheroes ever created by Marvel. Fortunately for fans of the Marvel Comics Universe, the leader of X-Cellent had him killed rather quickly.
6. Hindsight Lad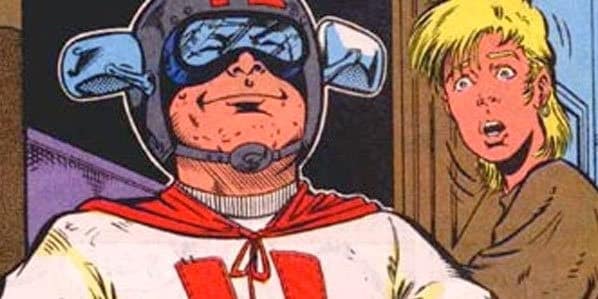 No one on this list has earned the title of worst Marvel superhero more than Carlton LaFroyge. The avid superhero fan learned that his neighbour Robbie Baldwin was actually Speedball, a member of the New Warriors. He threatened Speedball with exposing his secret identity if he wasn't allowed to join the team, and the New Warriors relented, though begrudgingly.
While he did manage to prove himself despite his lack of powers a couple of times, the bad often outweighed the good. When he eventually retired as a New Warrior, he decided to turn against them. Blaming them for the massacre of Stamford, Connecticut and wanting to force the New Warriors to disband, he began to unmask different team members. Fortunately, he was stopped through the combined efforts of Justice, Rage, She-Hulk and Iron Man (Tony Stark).
He is the most obnoxious person in the Marvel universe, and fans were beyond relieved when his plans were thwarted. His worst qualities are, despite having no special powers, criticising the way other heroes were doing things without doing anything to help and saying things like "if only we had done it my way" while the world is being destroyed around him. It's a wonder one of his teammates didn't commit manslaughter.
RELATED: The 9 Most Powerful Marvel Gods of All Time, Ranked
5. Namor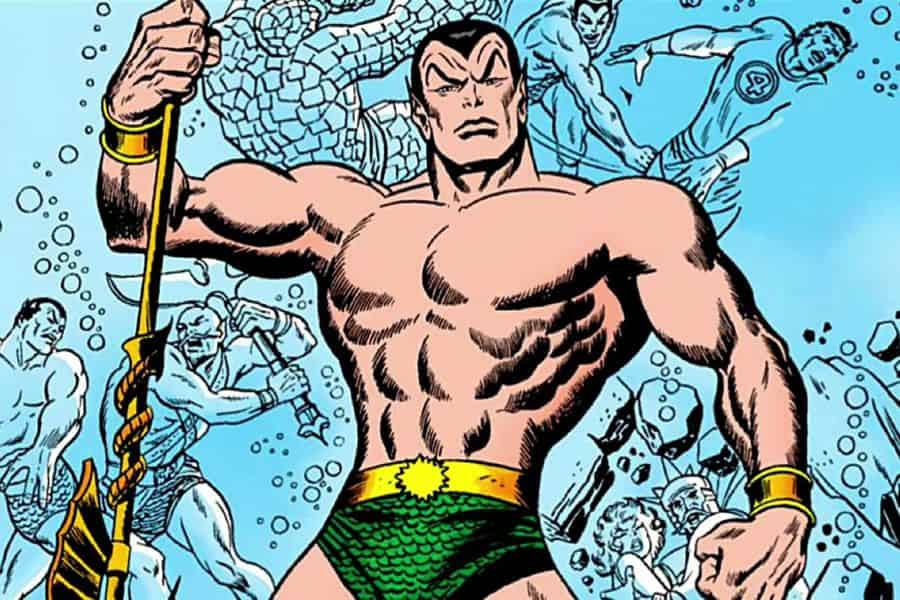 "In the name of Father Neptune, now does Namor the First, Prince of Atlantis, Emperor of the Deep, Lord of the Seven Seas and Supreme Commander of the undersea legions, duly proclaim for all to witness… the victory is truly mine! Let no man deny that Namor is, and ever shall be, Prince of the Blood!" – Namor
The king of Atlantis is one of the worst heroes, not because he's necessarily a bad guy, but because he is more than willing to betray his allies without remorse if it means protecting his people. He often got into international disputes with those he thought would threaten his country, one of the most notable being his dispute with the Black Panther King T'Challa, and would go insane if he was away from the sea for too long.
He has a massive ego, making him extremely difficult to work with, and he has committed many atrocities throughout the comics. However, his one redeeming quality is that he cares more about his country than anything else. The Marvel Cinematic Universe recently introduced audiences to a different version of the character. They saw the great lengths he was willing to go to protect his people, even if it meant wiping out an entire country that had done nothing to harm his people in the first place. He is one of the few mutants that retained his powers after the Scarlet Witch altered reality during the events of House of M.
4. Spider-Man (pre-Uncle Ben's Death)
"Hope you were watching, Uncle Ben. 'Cause I did that for you. Kept everyone safe. Kept them from being scared. And I made it fun. It doesn't matter that most of 'em wouldn't have lifted a finger for Peter Parker. That's not why you do it. You do it 'cause it's the right thing to do. Because it's what you would've done. You were more than a father to me, Ben Parker. More than a role model… You were my hero. Now it's my turn. Because from now on, I'm going to be yours! You'll see. I'm going to give it my all! We'll have fun! I'll never quit — and it's going to be amazing!" – Peter Parker
Before Uncle Ben died, Peter Parker was a high school student with no interest in using his powers to save the world. It's hard to believe, given that he's become a beloved character. Peter was not interested in being a hero; all he really wanted was to become famous using the powers he'd received from a radioactive spider. It's understandable that he'd only want to be looking out for himself after being bullied for so long.
Fortunately for New York (and unfortunately for Peter), a burglar that he didn't bother to stop ended up being the same man that killed his uncle. Peter realised that he would have to use his powers responsibly and help save people who couldn't protect themselves. Just think, if uncle Ben hadn't died, Spider-man would have probably been one of the worst Marvel superheroes instead of one of the most popular heroes in Marvel history. Based on Tom Holland's Spider-man's fight against Green Goblin in Spider-Man: No Way Home, Peter Parker might even become one of the most formidable Marvel villains.
RELATED: The 9 Best Vehicles in the Marvel Universe (& The MCU)
3. Leather Boy
"Yeah, apparently our Li'l Doomanatrix here saw the news reports about our new members… and was so upset that we didn't ask him back! So he broke into out HQ, killed Mr Immortal… and then got his frustrations out… by doing that to Squirrel Girl's pet." – Big Bertha
While not technically a superhero, Gene Lorrene was a member of the Great Lakes Avengers for a short while under the alias Leather Boy, though he was asked to leave after they learned that he didn't have any powers. When he learned that G.L.A. invited Squirrel Girl to join their team five years later and not himself, he went into a revenge fuelled rage and killed Mr Immortal and Squirrel Girl's partner Monkey Joe.
He was the one that designed the leather X-Men-style costumes for the G.L.A. and would have almost killed Tippy-Toe as well if Deadpool hadn't stepped in to save him.
Gene Lorrene's character design leaves you scratching your head and wondering what exactly the writers were going for. Keeping it on briefly for the sake of a gag would have been fine, but to make it his official costume? Not one of their best choices. His willingness to straight-up murder innocent animals ensures his status as one of the worst characters in Marvel.
2. Slapstick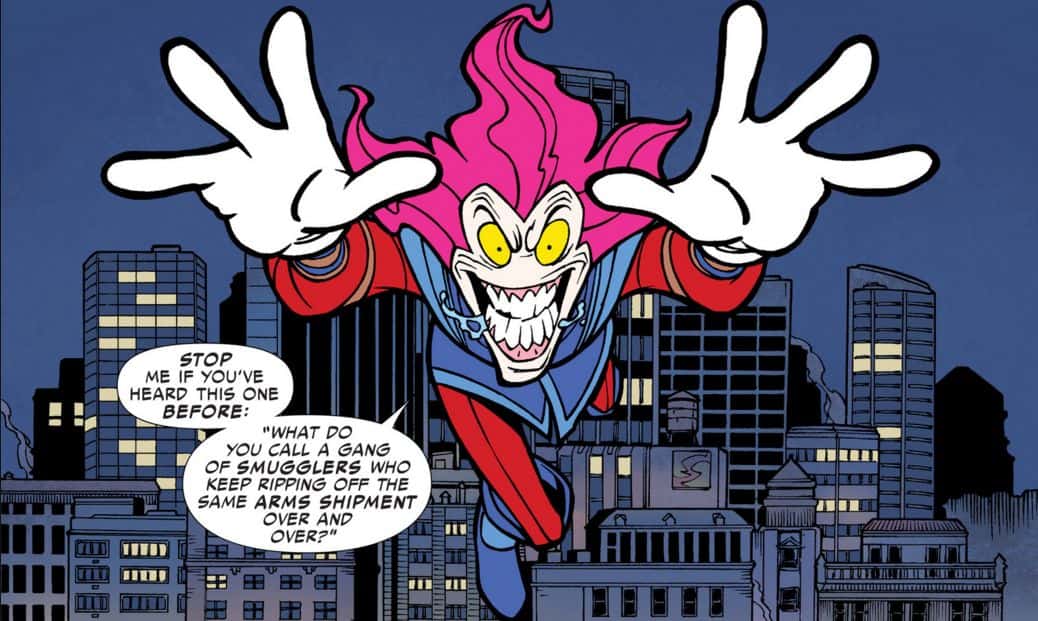 "Stop… Hammer Time!" – Slapstick
Steven Winsor McCay Harmon's first appearance was in The Awesome Slapstick Issue 1. He was modelled after classic cartoons. The combination of bizarre powers, crass humour, lack of realism, and the odd art style did nothing to help the character's popularity when he first debuted.
He received his powers when he stepped into a portal and had his molecules stretched across 3741 dimensions. The energy that burst from the portal upon contact altered characters like Doctor Strange, Howard the Duck, Silver Surfer and Spider-Man. His powers and design were just a bit too strange for people to handle, though he is one of the more interesting characters on this list.
1. Bliss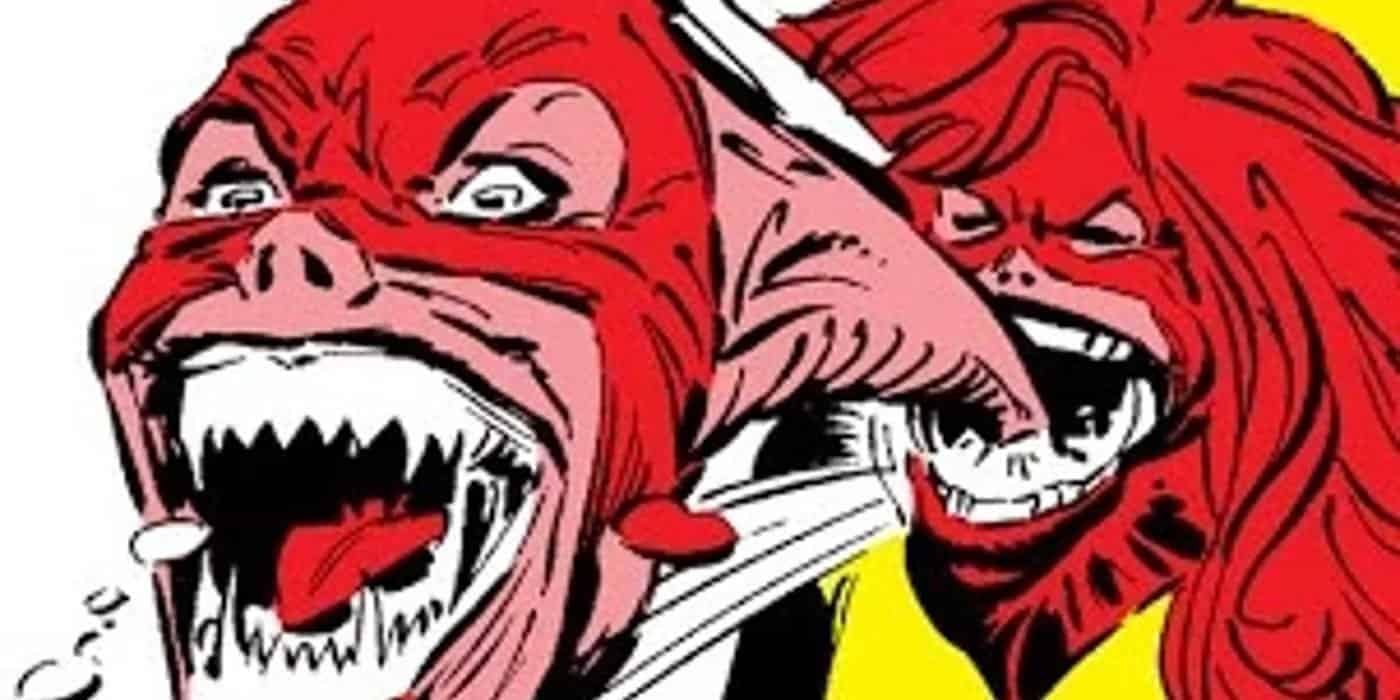 While it might be hard to imagine a random mutant taking the cake as one of the worst characters ever designed by Marvel, it's not difficult to see why. Bliss has a very disturbing power. At the end of her elongated tongue is another face with a fanged mouth that she uses to kill, meaning that she eats her victims. It's a very gross power and one that has aged quite poorly.
RELATED: Weirdest Marvel Superheroes – What Were They Thinking?
What are your thoughts on this collection of the worst superheroes to ever grace Marvel comics?