Ron Perlman made a huge impression on the superhero genre when he took on the role of Hellboy in Guillermo del Toro's 2004 film. When he reprised the role for the 2008 sequel, his popularity as the character grew exponentially. Unfortunately, a third film never happened and the franchise was eventually rebooted, with a lukewarm reception.
On a virtual promotional tour for his upcoming movie, Run With The Hunted, Perlman revealed that he was asked to reprise the role for the reboot, but he had a good reason for turning it down.
Speaking to ComicBookMovie.com the actor said he declined the role because Del Toro wasn't going to be behind the camera.
"The reboot was something I had the opportunity to participate in and decided that the only version of Hellboy I'm interested in is the one I do with Guillermo. And so I'm walking away from it. I truly walked away from it, and haven't seen it or heard much about it. I wished them well, but it was not in my bailiwick."
When asked about returning for that unmade third movie he said…
"The only thing that's stopping the third Hellboy film is the fact that Guillermo [del Toro] is one of the busiest guys in the business. He couldn't do it with all the stuff he's got lined up even if wanted to. The two films had nothing to do with one another."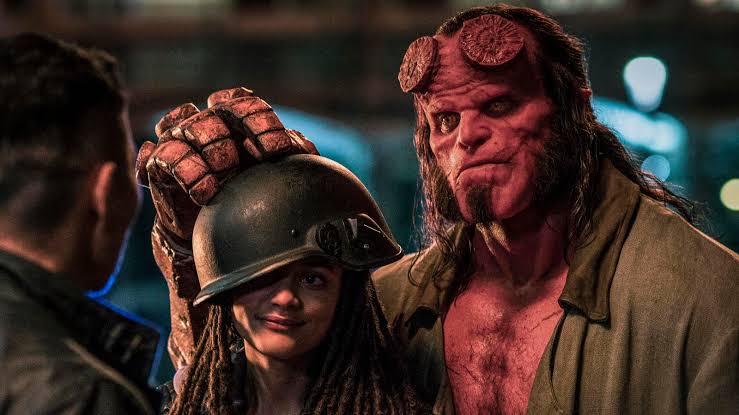 David Harbour took on the title role for Neil Marshall's Hellboy reboot in 2019. But the movie was panned by critics and performed terribly at the box office, grossing $44 million worldwide on a $50 million production budget.
Harbour, who found new success with Stranger Things, took to social media this year to explain why he thinks the reboot failed. The biggest reason being the love fans have for Del Toro and Perlman's take on the character.
"I think it failed before we began shooting because I think that people didn't want us to make the movie. Guillermo del Toro and Ron Perlman created this iconic thing that we thought could be reinvented and then [fans] certainly – the loudness of the internet was like, 'We do not want you to touch this.' People were just very, very against it and that's people's right."
Was this a missed opportunity? Do you prefer Ron Perlman or David Harbour as Hellboy?