Wrestlers turned actors? By now, most fans are more prone to accept what was considered taboo for years: wrestling (at least that of the WWE kind) is mostly an act. That doesn't mean that wrestlers are talentless meatheads, however, as it takes some serious acting chops to make it seem like they're really getting hurt whenever they are fighting atop the ring.
That's why many WWE superstars have gone on to become respected Hollywood actors, starring in some of the most popular blockbusters over the years. However, not every wrestler has the same acting talents as their peers, leading to some of the most cringeworthy moments in cinema history.
Let's take a look at some of the best (and some of the worst) wrestlers turned actors.
Dwayne 'The Rock' Johnson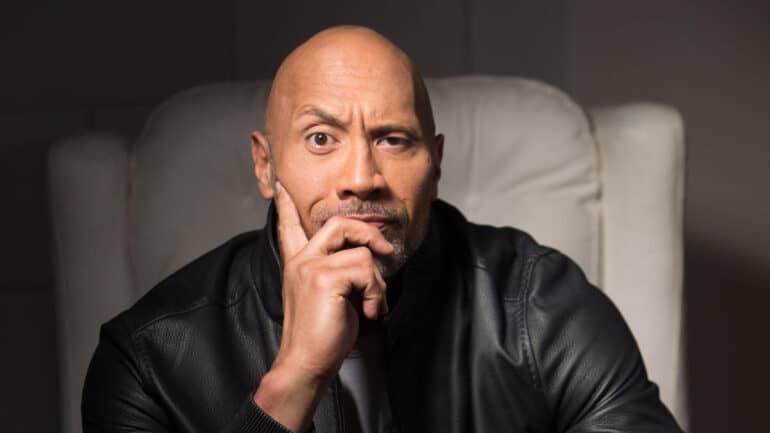 Considering the success of Dwayne Johnson as an actor, his previous career as a WWE superstar may seem like a long distant memory. Even more surprising is the fact that 'The Rock,' his stage persona, didn't officially retire until 2019. Johnson is the son of the late Rocky Johnson, a Canadian wrestler, and the grandson of Peter Maivia, a known promoter for wrestling in Hawaii. You could say that wrestling definitely runs in The Rock's veins.
Like many new actors, Johnson began his acting career working on TV, playing the role of his father, Rocky, in an episode of That '70s Show. After that, his first role on the big screen was that of the Scorpion King in 2001's The Mummy Returns, which, ironically, is considered one of the worst CGI effects ever known to man.
In recent years, Dwayne Johnson has boosted his popularity considerably, thanks to his leading roles in movies like Jumanji: Welcome to the Jungle and Hercules. He doesn't show any signs to be slowing down, as he's already cast as the main character in DC's Black Adam and the upcoming Disney film, The Jungle Cruise.
As far as wrestlers turned actors go, The Rock is certainly the most popular.
Dave Bautista
Known as Batista during his WWE days, Dave Bautista had a successful career as a wrestler from 1999 until he retired in 2019: that's two decades of experience on the ring, which helped him cultivate his no-nonsense acting persona. He also holds the record for the longest reign as the Heavyweight Champion of the World.
In 2006, Bautista decided to give acting a chance, starting his acting career in the DC television show Smallville. He played the role of Aldar, an alien who escaped from the Phantom Zone. Perhaps due to the wrestler's imposing physique, Bautista was constantly being offered villain roles, like the one he played in 2012's The Man with the Iron Fists.
Bautista's big break came with the MCU, specifically with Guardians of the Galaxy, where he plays Drax the Destroyer. He's proven himself to be not just a fairly competent dramatic actor, but also a surprisingly funny comedian as well. Thanks to his charismatic portrayal, Drax has become a fan-favourite character in the MCU, and he's set to return in Guardians of the Galaxy Vol. 3.
Amongst all the wrestlers who've turned actors, Dave Batista certainly has the most impressive body of work.
John Cena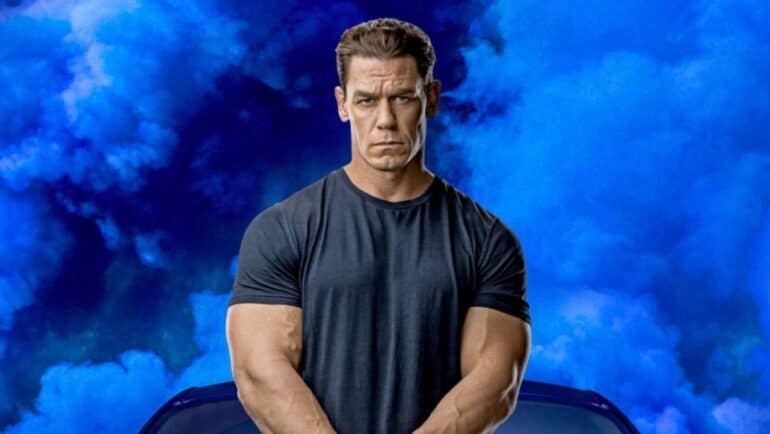 When it comes to wrestling personalities, there's hardly anyone that rivals the character of John Cena. Initially a bodybuilder, Cena began his wrestling career in 1999, when he joined the Ultimate Pro Wrestling company in California. His prestigious career in the WWE includes winning the title of World Champion a total of sixteen times – a record he shares with Ric Flair.
Not only is John Cena regarded as the face of the WWE: the wrestler has become an almost full-time actor in recent years. Unlike most of the entries in our list, Cena is still an active wrestler and still seems like it will be some time until he retires from the WWE limelight.
In 2006, Cena starred in The Marine, an action flick produced by WWE Studios. Cena has appeared in a multitude of TV and film productions, mostly as cameos. Recently, Cena appeared in F9, the latest entry in the Film & Furious franchise, and is set to star in the Suicide Squad remake, along with his own DC show, Peacemaker.
John Cena ranks this low in our list not because he's a bad actor per se, but rather because he has become so well known as a wrestler that it's almost impossible to see him as an actor. Most of the time, Cena is just playing a caricatured version of himself, unlike Dwayne Johnson or Dave Bautista. Perhaps it has something to do with him still being an active wrestler.
That said, it's safe to say that Cena is definitely on his way to acting stardom, and starring on two blockbusters in the same year is sure to take it there much faster.
The Miz
Michael Gregory Mizanin, better known for his ring name, The Miz, is a wrestler signed to the Raw brand of the WWE. His acting career hasn't been as prolific as the ones we've seen so far on this list, but that doesn't mean that The Miz hasn't tried to get a share of the limelight for himself.
Most of The Miz's TV performances are cameos of himself, appearing on a multitude of reality shows, including his own, Miz & Mrs, since 2018. When it comes to movies, The Miz has appeared in just a handful so far, including three sequels of The Marine. A common trend in his acting career is that most of his movies are direct-to-video affairs, with a proper theatrical debut still eluding him.
He also appears alongside John Cena, Triple H, Vince McMahon, and other WWE personalities in the animated film Scooby-Doo! WrestleMania Mystery.
Plus, there are rumours that he is being considered for Johnny Cage in Mortal Kombat 2. Who knows, maybe The Miz goes on to become one of the most successful wrestlers who have turned to acting.
Kane
Glenn Thomas Jacobs (better known as Kane) has had an… interesting career, to say the least. Much like John Cena and The Miz, Kane still fights in the WWE, where he's known as one of the brand's most hardcore wrestlers. Kane joined the WWE in 1995 and wore a characteristic half-mask until 2004.
Standing at exactly 7 feet tall, Kane's presence is difficult to ignore. The wrestler is also a well-versed politician, currently working as the Republican Mayor of Knox County, Tennessee. Kane's character is seen as one of the earliest attempts done by the WWE in the 90s to add an edge to their brand, in what's been dubbed the "Attitude Era."
Although his acting career isn't very prolific, Kane has starred in some films that could be considered truly horrible, even by horror movie standards. First off, we have 2006's See No Evil, where Kane plays Jacob Goodnight, a violent mass murderer. The film pays homage to the classic slasher films of the 80s, but never truly achieves its full potential.
In 2014, Kane tried to redeem the failure of See No Evil with a sequel: the unexpectedly titled See No Evil 2. Although this film was better received by critics, it still bombed with audiences, all but killing Kane's acting career.
Considering that Kane has a somewhat successful political career, and is one of the most popular wrestlers in the WWE, it's safe to say that his overall career as an entertainer might not be all that affected by his box-office blunders.
What do you think? Who are the best wrestlers turned actors?