The first teaser for Netflix's Leave the World Behind, starring Julia Roberts, Mahershala Ali, Myha'la Herrold, Kevin Bacon and Ethan Hawke, has dropped online, and audiences are already comparing it to the twisty sci-fi works of M. Night Shyamalan. Crowded in mystery and mystique, the first look promises a gripping, edge-of-your-seat apocalyptic thriller. However, what makes this production even more intriguing is the fact that it's actually the brainchild of none other than former President Barack Obama and Michelle Obama, marking their debut venture into fictional cinema under their banner Higher Ground Productions.
RELATED: The Crown Season 6 Focuses On The Royals' Saddest Moments
From award-winning writer and director Sam Esmail (Mr. Robot), Leave the World Behind – which is based on the National Book Award-nominated bestselling novel by Rumaan Alam – follows a family whose weekend getaway on a lavish Long Island residence becomes a nightmare. When two strangers arrive at their doorstep seeking refuse at midnight – bearing news of a cyberattack – their picturesque escape breaks out into complete chaos.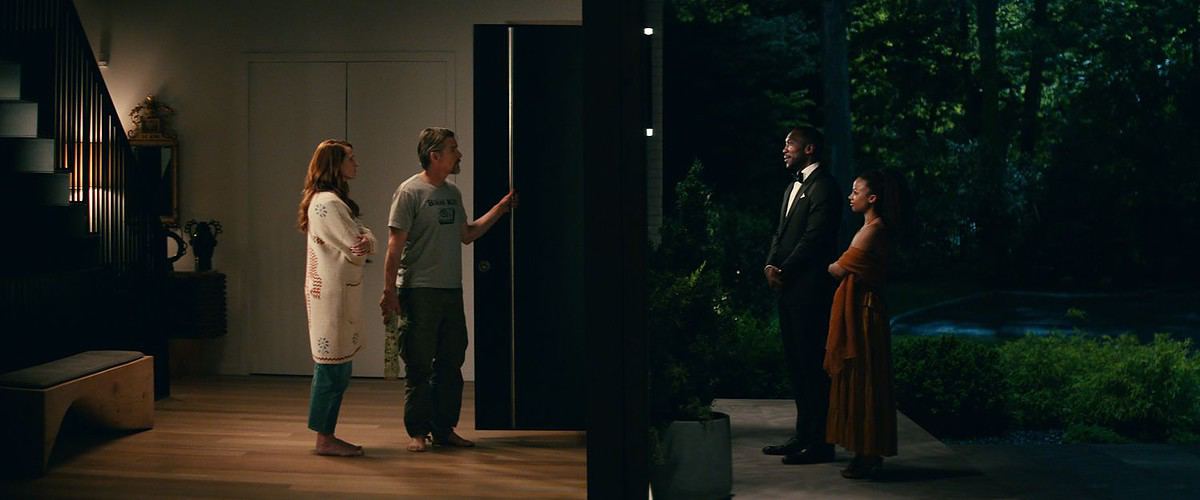 The official synopsis reads:
Amanda and Clay's aspirational vacation with their teenage children is interrupted by the arrival of a middle aged couple who own the holiday home and who have fled an unprecedented blackout in the city. When the internet, television and radio stop working, as does the landline, they have no way of finding out what is happening. As strange sonic booms shatter the peace of the countryside, and animals start to migrate in strange ways, the physical and mental health of the families begins to disintegrate. The renters are upscale and White; the owners are upscale and Black. The issues of race and clash become distractions to the more alarming things are happening all around them.
Netflix released the trailer for this nail-biting psychological thriller 8 days ago, and it's already gathered over 4 million views – which is a lot more than the other upcoming films from the streaming giant.
RELATED: The Fantastic MMA Drama Every Cobra Kai Fan Needs to Watch
What sets Netflix's Leave the World Behind apart is not just its gripping storyline – which promises to be an exploration of human nature and resilience in the face of an impending catastrophe – but also its unique position in the Obamas' cinematic portfolio. Higher Ground Productions has primarily focused on children's programming, documentaries, and historical dramas, making this foray into fictional cinema a groundbreaking step.
Mark your calendars because Leave the World Behind is set to hit movie theatres on November 22 (in order to qualify for this year's Academy Awards). Thankfully, audiences won't have to wait too long for it to arrive digitally, as the film will debut on Netflix on December 8, just a few weeks later.
RELATED: The Batman 2 Teases The Debut Of The Dark Knight's Most Notorious Villain
Tell us, are you excited for the Obama's Leave the World Behind?