The rumour mill has gone into overdrive over who will play Johnny Cage in Mortal Kombat 2. While names like Scott Adkins, Alain Moussi, The Miz and Ryan Reynolds have been touted as potential candidates, a recent report says that Warner Bros. wants Sons of Anarchy actor Charlie Hunnam for the Johnny Cage part in the sequel.
Now, nothing has been confirmed by the studio or the actor's representatives, and there's a possibility that it might not even happen at all, but it's created a bit of a stir among the fanbase. Some fans feel that Hunnam isn't the right person for the role.
Well, they're wrong.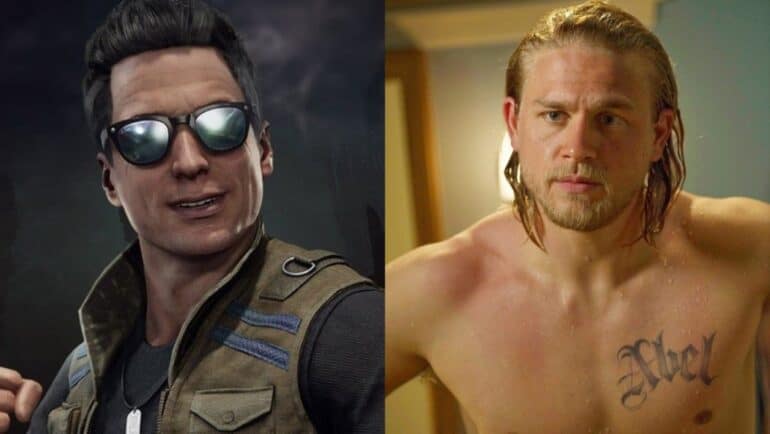 For one, Hunnam's action credentials cannot be questioned as he's starred in a handful of blockbusters like King Arthur: Legend of the Sword, Pacific Rim and Triple Frontier. And remember Sons of Anarchy? That show dripped so much testosterone that you'd need a mop and bucket to dry the floor. Apart from that, it also showcased Hunnam's ability to be a convincing lead among a star-studded cast. Next to Ron Perlman, Katey Sagal and Tommy Flanagan, he more than held his own as Jax Teller, becoming a controversial character that took the audience through the full gamut of emotions.
To pull off the Johnny Cage role, however, Charlie Hunnam also needs a combination of looks and martial arts ability. In terms of the former, it's fairly obvious that he's a good-looking fella in terrific shape. For the latter, he's no slouch either. While his fighting style on Sons of Anarchy was more brawler than a martial artist, Hunnam is actually a student of Brazilian jiu-jitsu, leaving no question that he'd be able to handle the physical, gruelling demands of filming Mortal Kombat 2.
More importantly, Hunnam is a fantastic actor. Whether it's action, drama or comedy, he can do it all. For some strange reason, though, his films haven't quite lit up the box office the way that studios might've liked, but he can't be faulted for that. He's teetered between recognisable and superstardom for a few years now, and all he needs is the right opportunity to take him to the next level. Playing one of the most iconic video game characters of all time in a film adaptation certainly helps his chances.
Look, it's still early days for Mortal Kombat 2, with no production start date in sight. However, it's clear that plans are in motion and Warner Bros. wants to get it going sooner rather than later. If the studio does indeed get its man, make no mistake that Charlie Hunnam will crush it as Johnny Cage. Seriously, he's more than capable of being an actor playing an actor.
Tell us, do you think Charlie Hunnam should be Johnny Cage in Mortal Kombat 2? Let us know in the comments section down below.