The Mediabox Maverick (MBX4K) does EXACTLY what it promises to do on the packaging: offer a quick, easy and smart way to connect your TV to a wealth of streaming apps at 4K resolution. As the official website correctly points out, it's as simple as "Switch on. Login. Binge."
And that's what you want from a media player. It shouldn't be over complicated.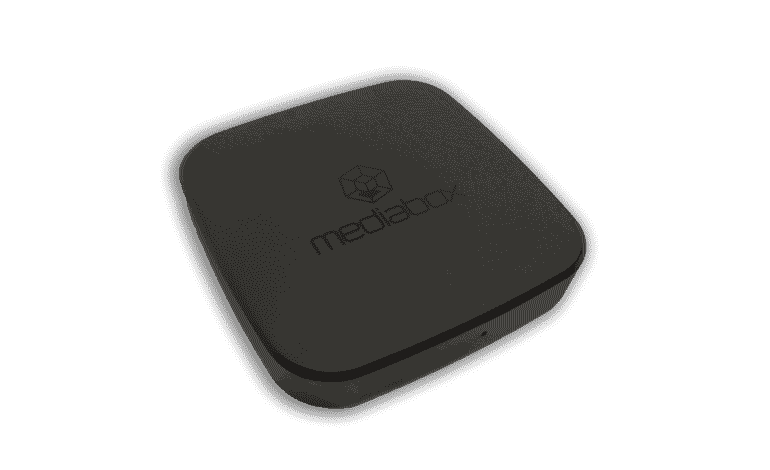 For the longest time, I used kitchen knives to screw and unscrew various things around our home. Then I got a set of screwdrivers. Suddenly I understood the importance of having a tool dedicated to what you're doing.
See, I've been using my PlayStation and Xbox for media for as long as I can remember. And while they're both fantastic at handling media (one more than the other), they're not dedicated media devices. They are gaming consoles that have media capabilities.
Imagine my surprise then when I first powered up the Mediabox Maverick MBX4K device and discovered that, like the screwdrivers were better than the kitchen knives for screwing and unscrewing screws, this dedicated and innovative media device handled video and audio better than the consoles did.
Furthermore, with access to the Google Play Store and voice-operated Google Assistant remote control, the Maverick (a Netflix & Android TV Certified device) basically opened up a world of possibilities. No longer limited to the apps available on Samsung, PlayStation or Xbox's store, I was able to download just about anything, including a host of games and applications to enhance my viewing experience.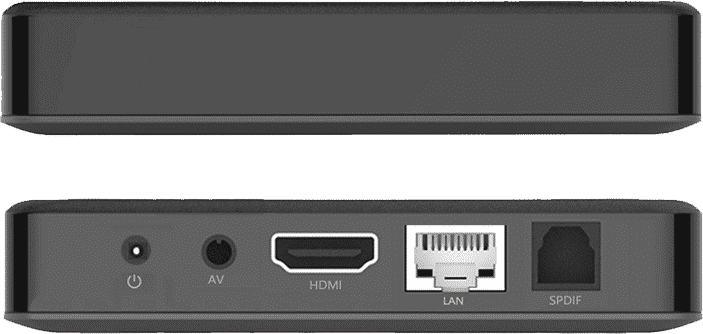 Mediabox Maverick MBX4K Build and Design
The MBX4K Mediabox is quite a small unit and incredibly light, making it easy to transport from one location to the next.
The design is also sleek, with a matte black finish. The rounded corners certainly look better than the more common square design of most media boxes. So, it's not another device you need to hide in a cabinet. It's actually something you could have on display. Plus, it's small enough not to take up the full counter.
Packed into the 14mm x 14mm design of the MBX4K Mediabox are a number of great features. This includes two USB ports (one USB 2.0 and one USB 3.0), an HDMI out, an Ethernet input (10/100 MAC + 10/100 PHY), an AV stereo jack, and even an OPTICAL SPDIF output for higher quality sound. That means you're able to connect a number of external devices (including two external hard drives and a soundbar) if you wish.
The remote for the MBX4K Mediabox is equally glossy and simple, with dedicated buttons for Netflix, YouTube, Prime Video and Google Play. Central to the remote is the Voice Search button, which calls up Google Assistant and allows you to control the device with your voice. This is particularly impressive as it makes searching and retrieving information much easier.
So, for example, if you wanted to open Netflix and play Lupin, all you have to do is hit the button and say, "Open Lupin in Netflix." It's really that simple.
Mediabox Maverick MBX4K Hardware
Under the hood, the Mediabox Maverick is equally impressive.
With a 2.0Ghz Quad-Core CPU and an ARM Mali-G31 850MHz GPU, the device runs Android 9 Pie — meaning most of the latest Google applications are available to you.
With a 4Kp60 H.265 video decoder, and a 1080p60 H.264 encoder, the Mediabox Maverick MBX4K offers crystal clear video as you watch both on-demand and live TV over the internet. Beyond that, it also offers HDR options to enhance the 4K video quality.
Plus, streaming or casting on the device (thanks to the dual-band 2.5/5G Wifi support) is fast. I personally had almost no waiting time while waiting for apps to load or to play any of the video content. Like the box promised, it's hassle-free. Even the biggest technophobe can connect it.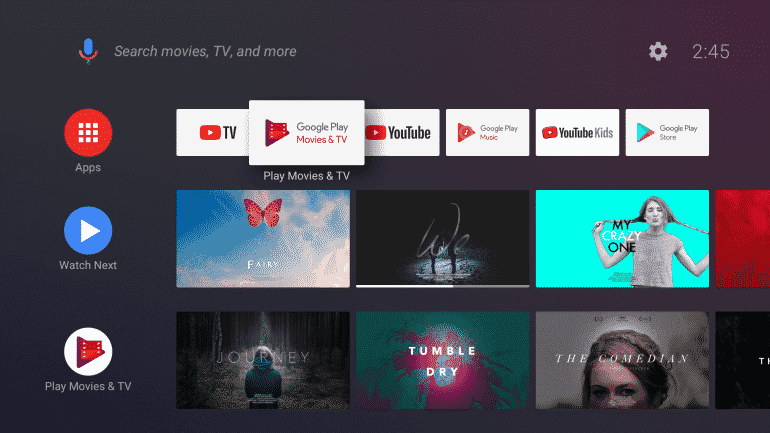 UI
The Mediabox Maverick uses the standard Android TV user interface. Again, like everything else about the device, it's simple and easy to navigate. It also looks and works great. And it doesn't have that cheap-looking UI that's usually associated with cheaper products on the market.
From the home screen, you'll be able to install your favourite streaming applications, with a number of them already included (DStv Now, Spotify, Showmax, YouTube, Redbull TV, Prime Video, Netflix, and more).
One of the cool mentions on the official site is that the device is "completely legal and pirate free". Mediabox also promises that the Maverick MBX4K device is proudly supported locally in South Africa and that they'll assist with any query you may have via telephone, email or livechat on their website.
This would be particularly helpful for those who might get stuck while navigating the various menus and need assistance with some of the options.
Conclusion
We previously reviewed an earlier (2020) model of the MBX4K. The new 2021 model, however, has fixed many of the underlying issues.
The Mediabox Maverick MBX4K is genuinely something I thought I never needed. However, now that I have it, it's made watching casting and streaming a lot easier. Heck, even my 3-year-old has managed to navigate watching his favourite shows now.
It's 4K. It's fast. It's simple. And the MBX4K works without any hurdles or hassles. What more could you ask for?
The Review
Mediabox Maverick
At a recommended retail price of R1499, the Mediabox Maverick is a great buy. It easily one of the best media players I've used. It does what it's supposed to and it does it well.
PROS
Simple, quick and easy to use
Picture quality is great
Sound quality is great
A lot of Google apps available
Compact
Voice search is amazing
Review Breakdown
Ease of Learning

0%

Ease of Use

0%

Design

0%

Performance

0%

Enjoyment

0%

Value for Money

0%