Is Henry Cavill done with Superman or is he simply gearing up for DC's Man of Steel 2?
On November 17, 2019—two years after the release of Justice League—social media lit up with calls for the release of the Snyder Cut. This time, though, it was different as director Zack Snyder and the main stars rallied behind the cause, with Ben Affleck, Gal Gadot, Jason Momoa and Ray Fisher promoting the hashtag #ReleaseTheSnyderCut.
On the silent front was Ezra Miller and Henry Cavill. In terms of the former, he doesn't use social media, but the latter was particularly quiet on the topic.
Many fans wonder what this means, especially for the state of Man of Steel 2, since there have been whispers that Henry Cavill is no longer part of Warner Bros.' plans as Superman. That being said, Affleck is no longer involved, but he still added his support to the cause. So, what's the deal with Cavill?
In a brand-new interview with Men's Health, Cavill claimed, "The cape is in the closet. It's still mine." He added, "I'm not just going to sit quietly in the dark as all this stuff is going on. I've not given up the role. There's a lot I have to give for Superman yet. A lot of storytelling to do. A lot of real, true depths to the honesty of the character I want to get into. I want to reflect the comic books. That's important to me. There's a lot of justice to be done for Superman. The status is: You'll see."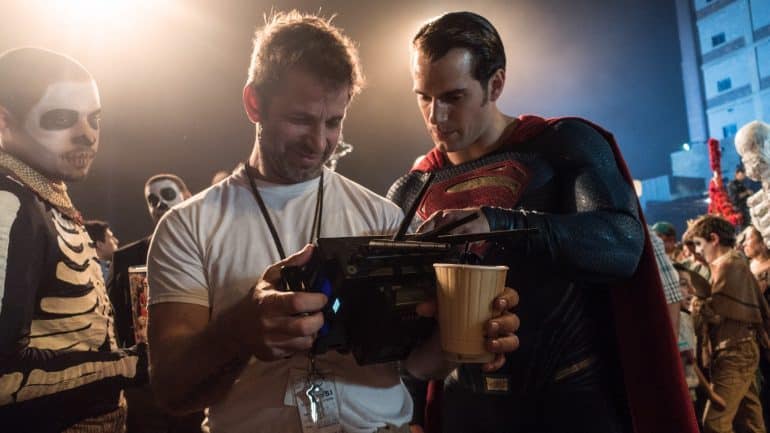 In the same interview, Cavill claimed that Justice League didn't work while he's poked fun at his own moustache-gate saga in the past.
He has addressed his feeling about the Snyder Cut last year, however, when he said he didn't believe it would make much of a difference to the film or studio. Maybe the fact is, he doesn't believe in it as much as his co-stars do.
Alternatively, there's the possibility that Henry Cavill is still in negotiations with Warner Bros. for his continuation as Superman in Man of Steel 2 and he's playing his cards close to his chest. The rest of his Justice League co-stars have nothing to lose for various reasons, but he is in the hot seat so he's keeping mum about it all for now.
The most likely truth is, Cavill is focusing on The Witcher. He's a massive fan of the franchise and gunned for the part for ages, so he's obviously excited to promote and get it out into the world. If he said anything about the Snyder Cut, it would likely dominate the headlines and detract from The Witcher.
While fans would love nothing more than to hear Henry Cavill call for the cut and announce he is Superman in Man of Steel 2, he needs to focus on his career. Whether he continues as Superman or not isn't his top concern right now. We'll just have to wait and see what happens on that front.