Director Zack Snyder's Batman v Superman: Dawn of Justice (2016) was the follow-up to Man of Steel (2013) and the second instalment in the DC Extended Universe (DCEU), and it actually had one of the best superhero casts. Its stellar ensemble cast included Ben Affleck, Henry Cavill, Amy Adams, Jesse Eisenberg, Diane Lane, Laurence Fishburne, Jeremy Irons, Holly Hunter, Scoot McNairy and Gal Gadot.
RELATED: The Only Actor To Have All His Movies Nominated For Best Picture
The film grossed over $800 million at the box office; this was considered a failure at the time. In hindsight, those box office numbers look astronomical. However, compared to the MCU, especially their first two films, Avengers Assemble (2012) and Avengers: Age of Ultron (2015), which both grossed over a billion dollars, BvS had to make over a billion, perhaps closer to two billion to be considered a success. When considering the film featured two of the world's most prominent superhero characters, you expect nothing less.
With the film's theatrical release, some labelled it divisive and many mainstream critics disliked it. They compared it to Marvel and said Batman v Superman: Dawn of Justice was too dark, laden with too many special effects, etc. Top critics like Leonard Maltin had this to say in his review:
'It sucks. That's not a word I usually employ, but I can't think of a better way to describe my reaction to the overblown, overlong, poorly written film awkwardly titled Batman v Superman: Dawn of Justice. It's built on the foundation of a bad idea (pitting two larger-than-life superheroes against each other) and goes downhill from there.

My biggest complaint is that the brain trust behind Batman v Superman has managed to drain all the fun out of these characters and their world despite having an amazing cast for the film. I thought superhero movies were supposed to be fun.'

RELATED: Superman Actor Was Almost Cast As Adam Warlock In Guardians of the Galaxy Vol. 3
Too Dark and Grim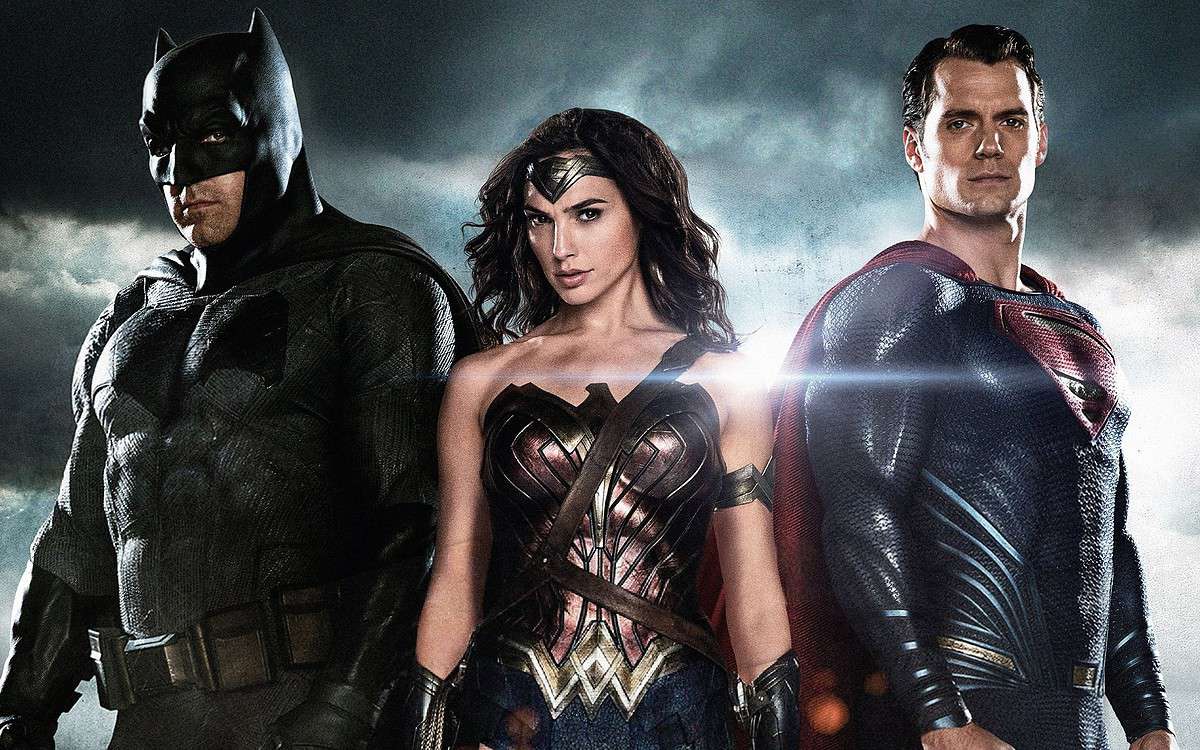 Marvel was seen as the fun studio, churning out more lighthearted comic book films. The success of the MCU meant critics like Maltin expected superhero releases to mimic Marvel's style. Zack Snyder, the director of BvS, wanted to tell stories which followed the actions of a god-like superhero, Superman and the dark tale of a forceful vigilante in Batman.
Snyder wanted to deconstruct the mythology of superheroes and link our adoration of them to the myths and cults of religion found in ancient people. It's only possible to fully appreciate Snyder's vision for BvS (Chris Terrio and David S. Goyer wrote the script) if you are aware of the influence of Alan Moore's Watchmen on Snyder's work.
The director's 2009 adaptation of Watchmen profoundly impacted the director, and it bleeds heavily into Batman vs Superman. The Watchmen comic book series by Alan Moore provided Snyder with a means to question the role and function of superheroes. His Watchmen film is a classic study of superhero deconstruction.
RELATED: The Names of the Teenage Mutant Ninja Turtles Explained
Speaking to The Wall Street Journal during the release of BvS, Snyder revealed the profound influence Watchmen had on his film, saying:
"It's all about the 'why' of superheroes: the political why, the religious why, the philosophical why," Snyder says. "Once you've absorbed that material, there's no way it doesn't resonate with you, especially when you're dealing with characters like Batman and Superman and Wonder Woman, who are basically the trinity," Snyder says. "In some ways, this will be, I hope, at its really best, the impossible version of 'Watchmen."
The Dark Knight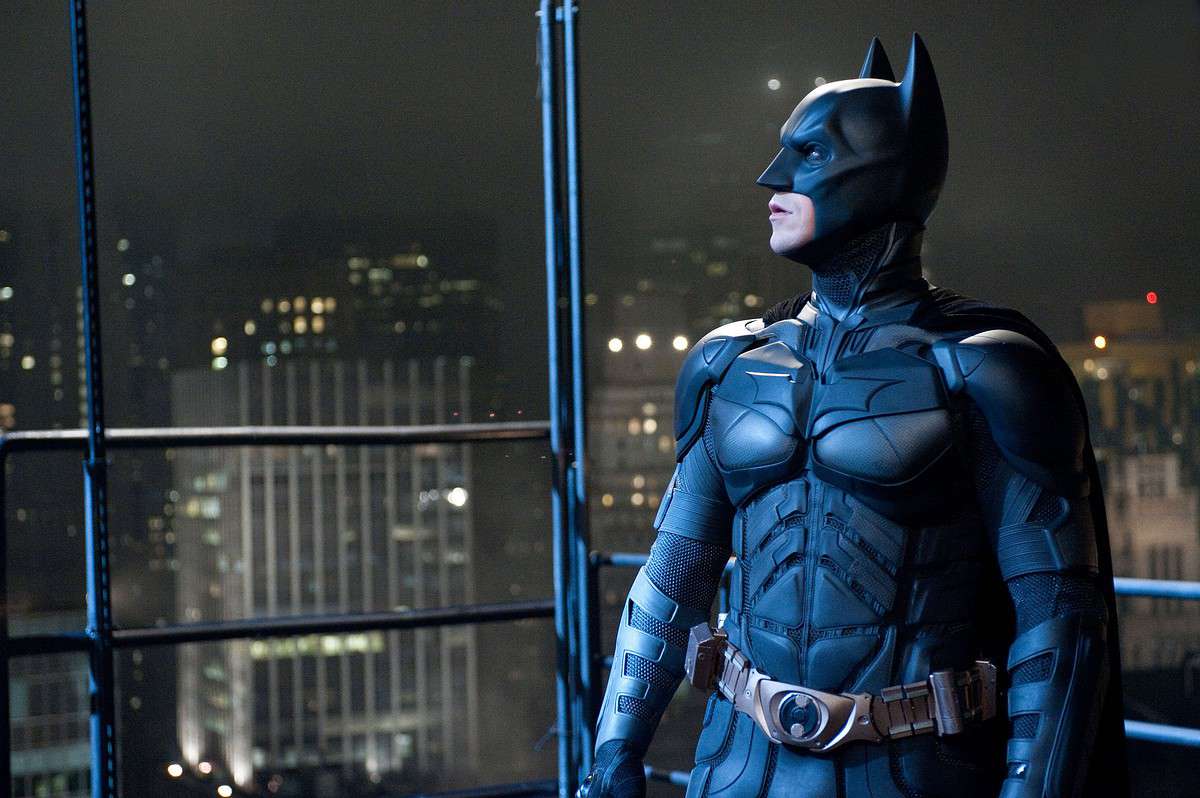 BvS was gritty, and the story, which dealt with fantastical characters, was nonetheless embued with realism and had layers of meaning which delved into politics and philosophy, exemplified in the destruction of Metropolis, which subsequently cast a pall over Superman and resulted in a congressional hearing. Frank Miller's Batman" The Dark Knight Returns significantly influenced BvS and its themes. Christopher Nolan's realism in his Dark Knight trilogy also profoundly impacted the tone of Snyder's film.
RELATED: Legend of Zelda Live-Action Movie Might Have Found Its Link (& It's Not Tom Holland)
Under-Appreciated Ensemble Cast
The bad reviews and underachieving box office meant that BvS was labelled an $800 million failure. Snyder's vision of a deconstructed superhero film upset average filmgoers, and many fans of Superman and Batman were left scratching their heads.
What was lost in these apparent failures and needs to be more appreciated was how great Batman vs Superman's cast was. Henry Cavill, Ben Affleck and Gal Gadot played their roles superbly. Gadot often comes in for criticism for her acting process, but she performs on par in BvS.
The rest of the cast was also excellent, notably Diane Lane as Martha Kent. Lane gives a top performance as a weary but wise mother. Superman is a saviour to the world, but to Martha, he is her only son, Clark Kent. Lane conveys compassion and sorrow without being overbearing in the role. Her scenes with Lois Lane are also highlights of the film.
RELATED: Sucker Punch 2 – Will It Ever Happen?
Another veteran actor besides Lane was Laurence Fishburne. The actor played a less high-strung Perry White in Man of Steel and Batman v Superman and was an amazing addition to the cast. Fishburne played it cool as White but still exuded a commanding presence in both films.
Jeremy Irons in the ensemble is like a cherry on top. Irons does a sterling job as Alfred Pennyworth. Irons' witty lines and sage advice are delivered expertly with an endearing charm, making this version of the character one of the best next to Michael Caine's version.
Notable Mentions
Jesse Eisenberg got a lot of blowback for his portrayal of Lex Luthor. He seemed young for the role but portrayed Luthor well despite having enormous shoes to fill. Gene Hackman and Michael Rosenbaum's versions of Lex Luthor, as seen in Superman II and the Smallville series, would put any actor portraying Lex under immense pressure. Eisenberg might not have looked the part, but he managed to capture the criminal mastermind nature of the character.
RELATED: Looking Back Batman Begins Had The Perfect Cast
Holly Hunter was also great in the film. She added weight and intensity to her role as Senator June Finch. The dramatic elements of BvS featuring Finch helped shape the film's socio-political tone. Amy Adams was less prominent in BvS but gave an outstanding performance as Lois Lane throughout the Snyderverse, especially in Man of Steel and Zach Snyder's Justice League, where Lane received more screen time and was allowed a better character arc.
Ben Affleck as Batman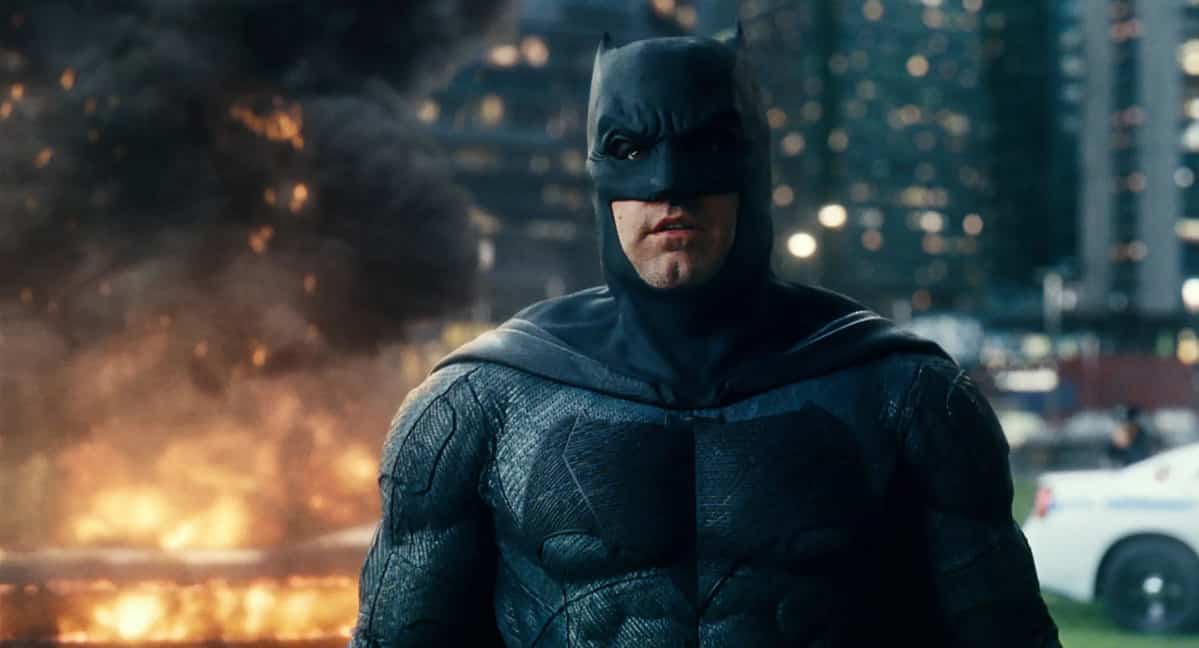 Ben Affleck was initially met with scepticism by many film fans. There were many crazy reactions to Affleck's cast as Gotham City's crime-fighting billionaire, Bruce Wayne. Some said he was fat, others had problems with his chin, you name it, people complained about everything. There was even an online petition via change.org to have Warner Bros Pictures remove the actor from the role.
Affleck weathered the storm of online backlash and proved to be a great Batman and Bruce Wayne. Affleck's portrayal of Batman in BvS is one of the most complex and nuanced interpretations of the character ever put into film. Affleck's Batman is a world-weary crime-fighting veteran who has seen the worst of humanity.
RELATED: Why Todd Phillips Was Better Suited To Run The DCU
He is also a deeply flawed individual, haunted by his past failures. Bruce has nightmares and regrets, carrying the world on his shoulders and feels he is the only one who truly understands the threat posed by an alien from another world. Bruce sees Batman as the only one who can stand up to Superman.
Affleck captured a jaded Bruce Wayne and weary Batman while giving us one of the best physical portrayals of the character. His fighting and visual look were impressive and made a deep impression on many Batman fans.
Henry Cavill as Superman
Henry Cavill's performance as Superman in Batman v Superman: Dawn of Justice is one of the most divisive in recent superhero history. Some fans and critics loved his take on the iconic character, while others found him to be too dark and brooding. However, there are many reasons why Cavill's Superman is great, and he deserves more credit for his performance.
RELATED: A Forgotten Action Horror Film Is Climbing The Netflix Charts 10 Years Later
Snyder wanted to make a more realistic version of Superman, a complex and conflicted individual who carries the weight and expectations of humanity on his shoulders. He struggles to balance his humanity with god-like powers and often feels like an outsider. Cavill captures this conflict in his performance. The scenes where Superman is surrounded by a mob of people seeking his help are iconic and convey all these themes in a few shots.
Cavill also looked a lot like the character. For many people, Christopher Reeves is the defining image of Superman, but Cavill was a worthy successor not only for his physical appeal. Despite the gloom surrounding him, he still conveyed a sense of justice and hope in Man of Steel and BvS, hinting at Superman's lighter, more optimistic side. Cavill possessed Superman's noble qualities in spades. It's a pity we didn't see the full flourishing of the character. However, we did see that Clark Kent and Superman were well-suited in Cavill's outstanding portrayal.
Gal Gadot as Wonder Woman
Gal Gadot's performance as Wonder Woman in Batman v Superman was one of the film's other highlights. It was Gadot's debut as Wonder Woman, and she brought the iconic character to life with grace, strength, and wisdom. Gadot's Wonder Woman was powerful, compassionate, and inspiring.
RELATED: Review: The Marvels Might Actually Surprise Fans
One of the things that made Gadot's performance so great was that she perfectly captured Wonder Woman's duality perfectly. On the one hand, she is Diana Prince, a warrior princess trained in all combat forms. She is also a demigoddess with superhuman strength and speed. While also a lonely figure, lost and unknown in the world. Gadot conveyed Diana's fierce, noble features but also showed vulnerability, which made her relatable as a character. Gadot blended in seamlessly with Cavill and Affleck; together, they created something special.
Together, they and the rest of the cast gave BvS depth and nuance often lacking in the MCU. For instance, the ensemble cast of the Avengers films was excellent. Robert Downey Jr. adds a class touch to all those films, but they lack the lasting impact that BvS had. The realism, grit and character studies add more meaning to a film, and BvS had these elements. While it didn't succeed as was hoped, Batman v Superman succeeded in encouraging debate and discussion years later.
TL;DR
Batman v Superman was a superhero film that failed to meet expectations but had an amazing cast.
BvS had a more realistic and gritty tone than the MCU and was criticised for it.
The film's ensemble was fantastic and should be commended.
What do you think about Batman v Superman and the film's cast? Please comment below.