With the recent emphasis on superhero and action films, there's been a feeling that the adventure genre had fallen to the wayside. Are the days of Indiana Jones and The Goonies well and truly behind us? Not if Disney's Jungle Cruise gets to have its say.
Like any good adventure film, the heroes need to find something (the McGuffin of the story) on their journey. In this instance, it's an ancient tree with the power to heal people. So, Lily (Emily Blunt) and her brother, McGregor (Jack Whitehall), enlist the help of Frank (Dwayne), a skipper who'll take them down the Amazon to find this mystical tree.
It's not exactly a concept that's going to dominate the Best Screenplay category, but there's a classic, familiar feel to this tale. Of course, retro films are highly common nowadays. You see movies set in the '70s, '80s, and so forth. However, it's rare to feel as if the actual tone is from another period. And that's exactly what Jungle Cruise achieves, feeling more like an adventure from the '80s and '90s than a modern blockbuster. From its quippy dialogue to heart-thumping action sequences, it has all the markings of the films from that era.
This is where the magic of the movie comes to life. No one doubted that the likes of Johnson, Blunt and Whitehall would have the necessary chemistry and comedic chops, as the audience knows what they're capable of by now. But it's this bright and vivid world they're catapulted into that will have you coming back for more. It really does feel like a theme park ride, but in the best possible way.
Credit needs to go to director Jaume Collet-Serra for the outstanding world building that he and his crew achieved here. Having started in the horror domain with efforts like House of Wax and Orphan and moved to action flicks like Non-Stop and The Commuter, he has shown the versatility to reinvent his style whenever necessary. Judging by Jungle Cruise, though, he has a Spielberg-esque touch in the adventure genre and that bodes well for Black Adam, his next project with Johnson.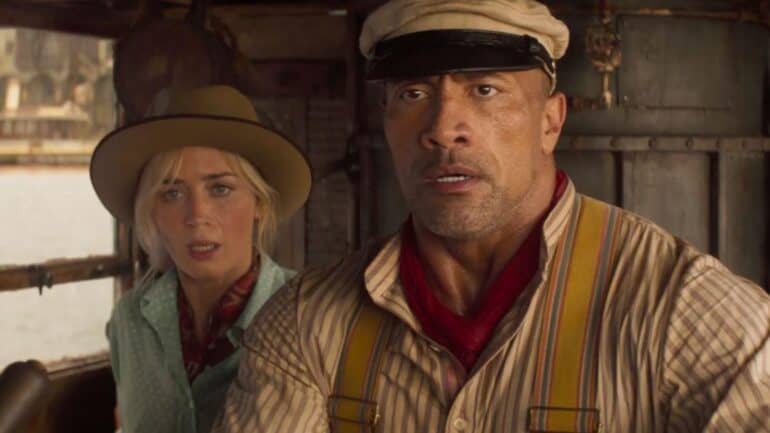 More importantly, Jungle Cruise feels like classic Disney—the type of film that brings the whole family together and simply delights. You want to live in this world, and with these characters, for as long as possible. It's the kind of movie you can watch over and over again, never getting sick of it. Naturally, this will have many people discussing the potential of a sequel.
Disney has been looking for an original franchise since Pirates of the Caribbean, and it might just have it in the form of Jungle Cruise. The box office will certainly have a say in if it gets the green light or not, but you cannot deny that there's something here. Even if this film does end on a note that could happily be the end, it isn't unimaginable to see Blunt and Johnson return for more original adventures à la Brendan Fraser in The Mummy.
Make no mistake about it, Jungle Cruise reignites the adventure genre. You'll be noticing a whole lot more copycats in the years to come, but this will be the firestarter. It's certainly a film that lived up to its potential and then some.
Disney's Jungle Cruise opens on 6 August 2021 in South African cinemas. Will you be booking your tickets?
https://www.youtube.com/watch?v=0cl0LZm-Mk8