The Fatal Attraction model goes through phases of popularity. You know the setup by now: Guy meets girl. Girl turns out to be a psycho who ruins his life. The thing is, it's predictable right from the start and hardly offers anything new to the thriller genre. Will Luis Prieto's Shattered be the exception to the rule here?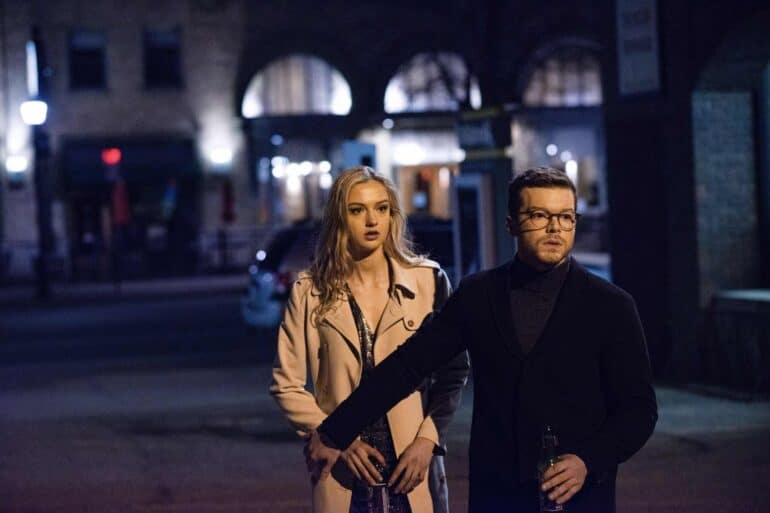 Shattered's synopsis
Chris (Cameron Monaghan), a rich tech entrepreneur, is going through a divorce and the loneliness starts to catch up with him. Then, he meets Sky (Lilly Krug), a young lady who reignites a spark in his life. One evening, Chris is assaulted and injured by someone trying to break into his car. Unable to look after himself, Sky offers to nurse him back to health. However, her behaviour begins to change and Chris wonders if Sky is really who she claims to be…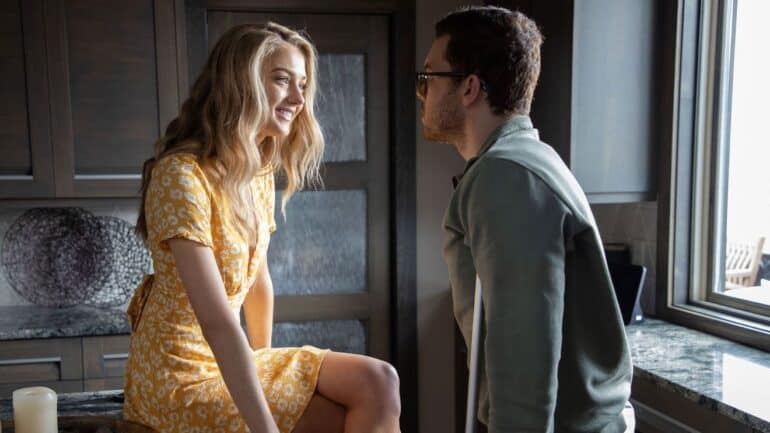 The good
While Shattered borrows more than a few clichés from Fatal Attraction, it also infuses the dread of Misery into its premise. Chris can't get away, even if he wants to, so he's forced to stay with Sky. This creates constant tension that keeps you glued to what happens next and wondering if someone will come to his rescue. And without going into too many spoilers, there are more than a handful of scenes that might evoke the same queasiness as when you first saw Annie smash Paul's ankle in Misery.
Monaghan is superb as Chris in Shattered. While he's made a name for himself portraying offbeat characters, he plays the straightlaced entrepreneur with a subtle charm and likability. All he is looking for is companionship and his unfortunate story is something that could easily happen to anyone else, making it highly relatable. Frank Grillo's Sebastian, while not a major part of the film, is another standout. Grillo has made a career of playing the rugged bad boy and he continues his own personal streak of excellence here.
The bad
Sky, the femme fatale in Shattered, is not very good. At times, Krug appears to channel some type of Harley Quinn manic nature in her performance, but it just doesn't work here. There's one point in the film when she grabs a weapon and points it out in front of her in a parodical manner, looking like something straight out of Austin Powers. It's unclear if this was Krug's interpretation of the character or how Sky was written in the script, but the lack of seriousness hurt the believability of her overall menace. It felt like she was in a completely different movie to everyone else around her.
Also, you need to suspend your disbelief in certain places, especially with Shattered's approach to technology and security systems. Chris supposedly built an app that revolutionised the security industry, hence him being a retired millionaire. However, if you see how the tech is used in the film and all its flaws, someone needs to be asking for their money back here…
And that damn trailer!
Look, everyone gets it. Modern-day trailers need to sell movies more than ever, especially with so much competing content vying for attention. However, Shattered's trailer literally spoilt all of the big surprises, such as Grillo's character and his intentions. It's embarrassing how much is revealed to the point that you don't need to watch the movie to identify the twists and resolution.
Should you watch Shattered?
It's difficult to recommend Shattered as a film that you should rent or go to the cinema to watch. There's simply not enough in it to make it feel worthwhile. However, if you come across it on a streaming platform at some stage, sure, it's exactly what you'd expect from a low budget Netflix film.
Tell us, will you be watching Shattered? Let us know in the comments section below.