There's no doubt that Hollywood works under its own rules, hence Man of Steel 2 being stuck in the Phantom Zone for seven years. While director Zack Snyder's Man of Steel, starring Henry Cavill and Amy Adams, didn't make the crazy Marvel money, the film is constantly cited—for better or worse—as one of the most talked-about superhero films of all time.
Recently, Henry Cavill made an appearance on Snyder's Man of Steel rewatch on Vero where the Snyder Cut of Justice League was officially announced. Fans expected the actor to confirm his participation in future Superman films but were left disappointed by the lack of clarity in terms of his future. It's nothing new, though, as there's been constant speculation that The Witcher star has hung up the red cape for good.
Of course, seeing Henry Cavill get behind the Snyder Cut only made fans long for his Superman even more. There's no doubt that he's become synonymous with the part and the audience would like nothing more than to see him tackle the role of Clark Kent/Superman one more time. While there are rumours that he could appear as the Man of Steel in various cameos across the DC Extended Universe (DCEU), the actor deserves more than a guest appearance in films.
Considering the state of the world right now, there's a need for hope and optimism. Superman has long been the symbol for courage and faith. He's the one hero who could easily make the world bend to his whim, yet he chooses to be what Earth needs him to be. In many ways, he's the prototype of what a superhero should be: Someone who puts his own needs after the greater good of everyone else.
Unfortunately, a recent report suggested that Warner Bros. doesn't have faith in Cavill leading his own Superman film. While the news item doesn't cite any legitimate sources and sounds more like speculation than fact, it'd be a shame if it's the truth.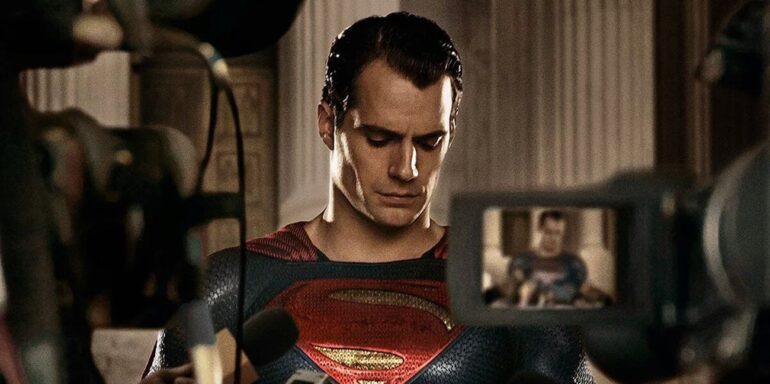 At this point in his career, Cavill has established himself as a bankable actor, with starring roles in Mission: Impossible – Fallout and The Witcher. While DC and Warner Bros. are doing better than what they were in 2017, losing someone of Cavill's calibre and star quality would hurt. The actor who replaces him as Superman will have pretty big shoes to fill and be met with much scepticism.
One thing that history has taught us is that people mellow over time. There seems to be a renewed interest in the DCEU and Cavill's Superman, and Warner Bros. should take note of it. If anything, he deserves one last hurrah as Big Blue. Nothing lasts forever, but the world needs a Man of Steel 2 more than ever.
Tell us, would you like to see Henry Cavill return for Man of Steel 2? Let us know in the comments section!