According to a new report (from The Illuminerdi), British-Nigerian actor Sope Dirisu (Ṣọpẹ Dìrísù) is reportedly being eyed for the lead role in HBO Max's upcoming DC Comics show, Constantine. That's right it won't be Keanu Reeves or Matt Ryan (who recently said goodbye to the character on Legends of Tomorrow) playing Hellblazer. Instead, the HBO Max series (produced by J.J Abrams' Bad Robot production company) will have a brand new Constantine actor.
Most people will recognise 31-year-old Sope Dirisu for his roles in Gangs of London (as Elliot Finch), Humans (as Fred), His Dark Materials and The Halcyon. He has also appeared in films like His House and Silent Night. I'm sure many will agree that the young actor certainly has the acting chops to play the DC Comics warlock.
That said, it is a rather surprising choice considering that traditionally Constantine has been depicted as a white British guy. However, according to previous rumours, HBO Max was seeking a black actor to play the new John Constantine.
Still, we can't help but feel that Sope Dirisu will do a great job with this new version of Constantine.
For those who need reminding, John Constantine is a down-on-his-luck occult detective from Liverpool, England who acts first and thinks later. His violent and anti-social attitude is a formidable obstacle, but it is not enough to stop him from getting the job done. He uses elaborate spells and dodgy charms to deal with occult problems. But he is also known to team up with other DC characters, including Batman and the Justice League.
So essentially, his race isn't all that critical to the character. His English origins is probably more important — something that Keanu Reeves' take seemed to have forgotten.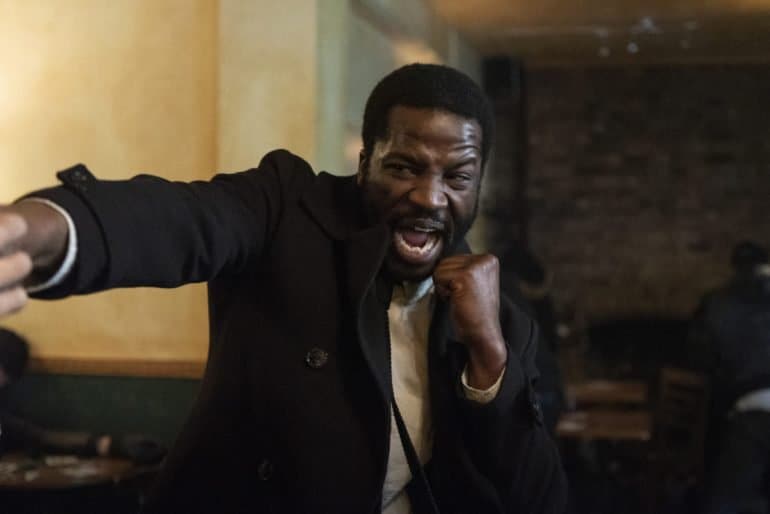 So yes, again, we think actor Sope Dirisu will be great as the new Constantine.
Various other comic book projects are also being developed at Bad Robot, with writer Angela Robinson being attached to write a Madame X series for HBO Max and a Zatanna film being developed at the company.
Tell us, would you like to see Sope Dirisu as the new Constantine actor?