After agreements between Disney and Fox, Marvel has announced the re-introduction of the Fantastic Four into the Marvel Cinematic Universe. This is great news for fans of the franchise and Marvel's first superhero team. However, previous attempts at a Fantastic Four movie have not been so successful: the original movie and sequel in the early 2000's did not age well and the recent 2015 reboot was a massive disappointment, despite having a stellar cast and major promise. All is not lost and Marvel could easily produce another blockbuster movie with such classic characters. Here are four ways Marvel could make the series fantastic again in the MCU.
1. Skip the origins story
Let's face it, comic-book origin stories haven't always been a major hit. They can often take too long to get going and spend most of the movie on the familiar heroism arc. It's even worse when it's a reboot and the audience is already familiar with the story, which is definitely the case of the Fantastic Four. This issue can be overcome by skipping the origin altogether, as seen with Spider-Man in the MCU and Batman in the DCEU. Marvel should take a cue from the success of Spider-Man: Homecoming and introduce the Fantastic Four in another MCU movie before giving them their own title. This way Marvel can already build on character traits that have already been established and focus on telling a great story.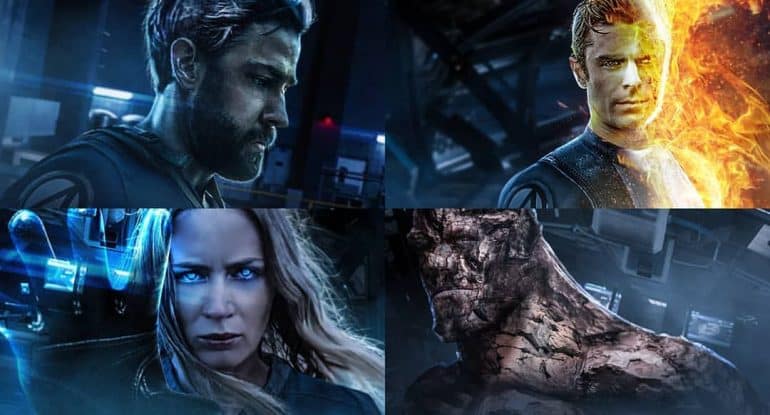 2. Delay their introduction into the MCU
Current rumours are suggesting that Disney is looking at a 2023 release date for a Fantastic Four film. In my opinion, any Fantastic Four movie should be delayed until at least 2025. We've already had 2 attempts at the group in 14 years and fans could get tired of another attempt that's too soon. A slight delay could build up more excitement and this also allows Marvel to introduce them in other titles.
3. Don't rush into using Doctor Doom as the main baddie…
Victor Von Doom is one of Marvel's most formidable villains, often mentioned on par with the likes of Thanos, due to his almost unmatched cunning and power. Yet in both previous runs, Doctor Doom was the focus and was defeated in one attempt, which is a bit of a let-down and fails to do justice to the character. The new Fantastic Four movie should focus on another villain or storyline, perhaps Mole Man or Kang the Conquerer (who's Reed Richard's stepbrother by the way) while teasing Doom's influence and manipulation of events across a few movies.
4. But use Namor the Submariner in some way
Marvel's own king of Atlantis has had great run-ins with the Fantastic Four and would be a great character to tie into the movies. Namor and Atlantis have previously been teased in several MCU movies like Iron Man 2, Captain America: Winter Soldier and Avengers: Endgame, and current rumours are that Namor may be the villain in the upcoming Black Panther sequel (if they go ahead with the 2 Kings title). Whether Namor first appears in Black Panther 2 or in Fantastic Four is up to Marvel's discretion but it would be a good way to override the MCU's problem of killing villains too early, or could be an awesome way to show his journey from villain to anti-hero without rushing through it.
Any other ideas on how Marvel could fix the Fantastic Four? Disagree with any of the above? Let us know in the comments below!