Ever since Heart Machine released the indie hit Hyper Light Drifter, the studio gained a huge reputation for aesthetically pleasing games. Now that Solar Ash is finally here, it's safe to say that they've delivered on that reputation brilliantly. This might not be a game of the year contender, but for the people who enjoy gaming as a relaxing experience, there's a lot of satisfaction that exists in Solar Ash's smooth design.
RELATED: The Nintendo Switch 2 Will Be Powerful Enough To Play PS5 & Xbox Series X Games
If there's one word we can use to describe Solar Ash, it has to be "flow." This game has every ingredient you need to feel like you're in an endlessly moving cinematic sequence. It's a 3D platforming space that is filled with adventure and trinkets to satisfy your curiosity. However, if you want to make the most of this world, you'll need speed. That's where the skating comes in. By simply holding down a button, you can transition from a sprint to a skating sequence where you glide smoothly around an environment. There are obstacles around to spice things up during your travels. From grinding rails to transitioning between platforms, you'll be hard-pressed to find a moment where you're mindlessly drifting.
Solar Ash is not a game that will have you binging lore videos at 2 AM on YouTube. It's purely an experience that lasts for as long as your gaming sessions. The story is alright, but it's clearly not the main focus. You're a voidrunner tasked with ridding the world of a toxic corruption that spreads in the form of these black oil patches with glowing red eyes. It's something reminiscent of the BTs from Death Stranding.
Dealing with enemy encounters, especially against these odd creatures, is pretty much like Shadow of the Colossus. You're not going to be button-mashing your way through these encounters. Instead, you'll have to make your way to the top of the monster's core by hitting the right targets until you reach the final one.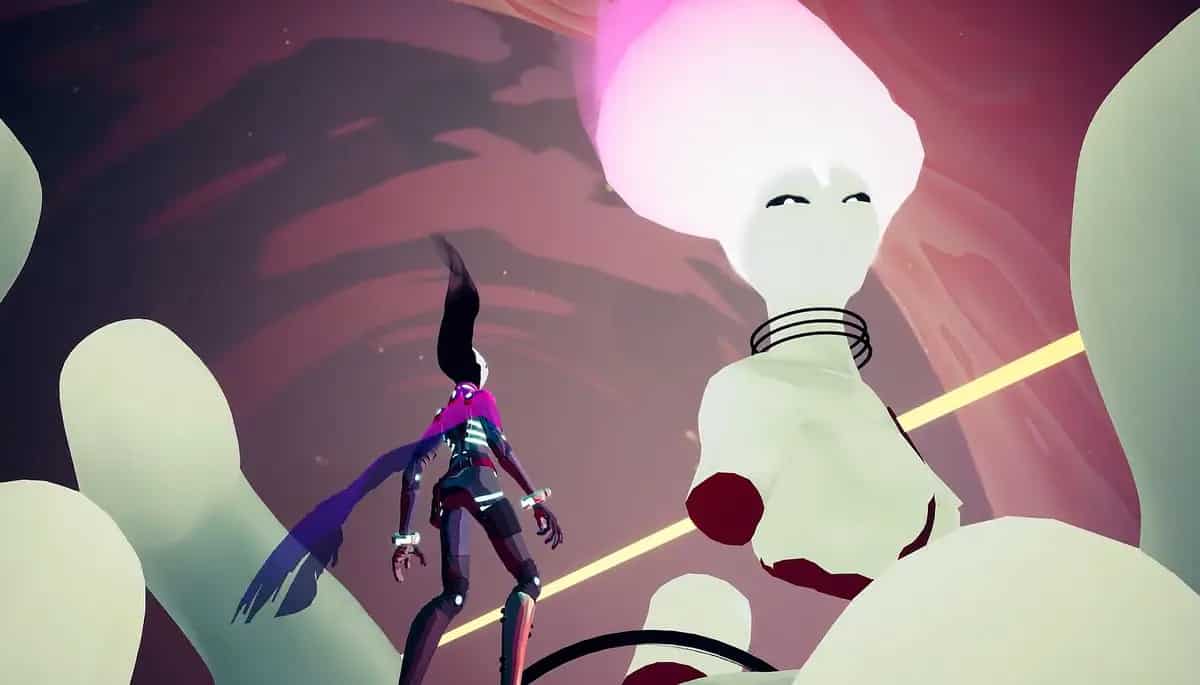 RELATED: Assassin's Creed Mirage Review
While speed is the core of the game, Solar Ash is worth taking a step back to appreciate. The dying world is nothing new in video games. In fact, there are probably more indie games in Dying Worlds than otherwise. However, Solar Ash's depiction is a pure artistic masterpiece. There are peculiar shapes, vibrant colours, and the grand scale of what was once an advanced civilization.
Zipping through the world of Solar Ash can feel pretty quick sometimes. But it doesn't feel like you're being rushed to prevent something. Instead, it feels like you're in full control of the pace. The story can be followed if you choose, but it's not like you'll feel anything missing if you're not focused on it.
With Heart Machine set to release a sequel to Hyper Light Drifter soon, Solar Ash is the perfect benchmark for what their next project might look like. If this is any indication, then we've got a special game on our hands.
RELATED: Trianga's Project: Battle Splash 2.0 Review
Will you be giving Solar Ash a chance? Let us know what you think of the game!