What happens when you place Scooby-Doo's Shaggy in Christopher Nolan's Inception? Well, it's probably something like writer-director Adam Sigal's Chariot, a David Lynch-ian flick that adds a touch of sci-fi, mystery, horror and even comedy to its brew. If you're into disorientated surreal drama films that focus on oddities and weirdness, then you're likely to make more sense of this than the average viewer. For the rest of us, it's probably best to give this one a pass.
From the very opening moments, it's clear that Chariot is well-shot and put together by competent filmmakers who understand the craft. How they manage to move away from that in the 80 mins that follow is hard to explain. The film becomes incredibly gimmicky, switching to black and white footage and other experimental styles in between – possibly in an attempt to continue to stay interesting and bizarre. Honestly, it's a bit like a student film — both in execution and in the storytelling.
But that's not Chariot's biggest sin. That it probably owes to the marketing team, who have spoiled many of the surprises in the trailer and the synopsis of the film. See, if you've seen the trailer, you've basically seen the film.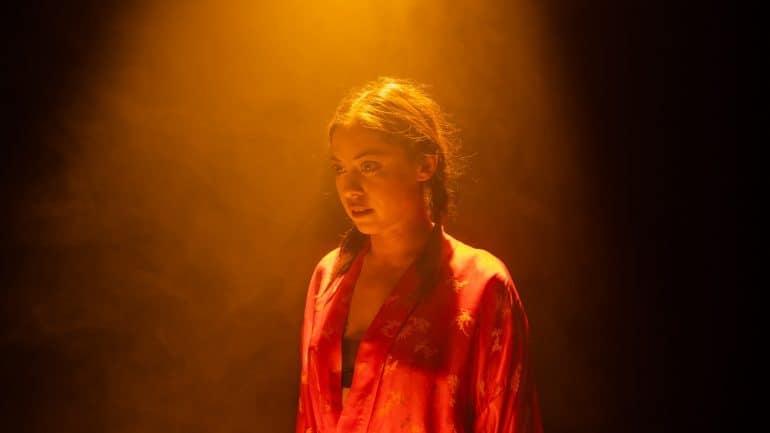 After a quiet opening set in 1840 (which is beautifully shot), the film jumps to a modern-day setting where Thomas Mann's Harrison Hardy checks himself into a hotel. He is seeking help from a specialist Dr Kairn (John Malkovich in a crazy red wig that makes him look like Venom 2's Cletus Kasady) after experiencing the same dream around 5000 times.
Of course, he isn't the only strange person in the hotel — there are unhinged characters struggling with various conditions also boarding. But it's Rosa Salazar's Maria, an aspiring actress, that captures his eye. Intrigued by her lively and unpredictable nature, Harrison is drawn to her as she helps him come to terms with his surroundings.
But there's more at play in Chariot. Nothing is as it seems.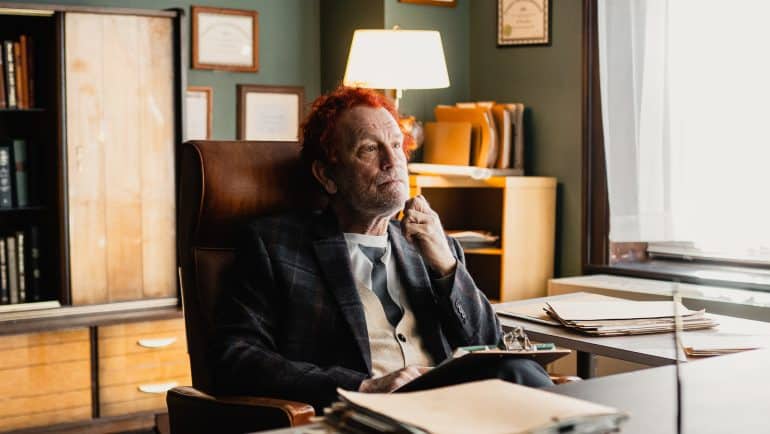 And while that sounds positive, unfortunately, the mystery is let down with a convoluted ending and things that just don't add up as they should – mostly because they're uninteresting.
John Malkovich is completely wasted here. Both he and Rosa Salazar deserve more. The latter works the material well, delivering a very interesting performance. In fact, I'll argue that her scenes are the most watchable moments in the entire movie.
You'll find yourself laughing or smiling often during the 90-minute runtime of Chariot, sometimes it's meant intentionally and other times not. What's meant to be intriguing soon becomes frustrating and confusing — and mostly for the sake of being odd. As I said, it's Shaggy lost in Christopher Nolan's Inception.
Dissatisfying.