If you didn't live through the early '90s, you missed out on the golden era of animated shows. Inspired by the Teenage Mutant Ninja Turtles, anthropomorphic characters with attitude were the in thing at the time. From Street Sharks to Darkwing Duck, animal superheroes ruled TV. However, the only real contender to TMNT's throne of pop culture madness was Biker Mice from Mars.
Created by Rick Ungar in 1993, and airing across three seasons, the show couldn't have had a more apt name. It was literally about three biker mice who escaped a war on Mars and arrived on Earth. Like a prototype version of Fast & Furious, this show was all about the speed and action, as you found yourself either identifying with the cool, level-headed leader Throttle, the gentle giant Modo, or the wild child Vinnie.
The design of the characters was peak '90s chic, but you couldn't get enough of it. There was something aesthetically pleasing about this cartoon and its world that pushed the limits of creativity and looked significantly different from every other competitor. In many ways, it was so far ahead of its time that you wonder if kids of the era truly understood how game-changing it was.
The show was produced by Marvel Productions, which later became New World Animation, with the legendary Stan Lee served as an executive producer. Marvel Comics also published a three-issue series and there was even a video game released in 1994 for the Super Nintendo Entertainment System.
After a decent 65-episode run, the bros rode off into the Sun, disappearing out of sight…until 2006 when it received a short-lived 28-episode revival. While the revival did a lot of things right and offered a taste of Biker Mice from Mars to a new generation, it never quite hit the same heights as the original series.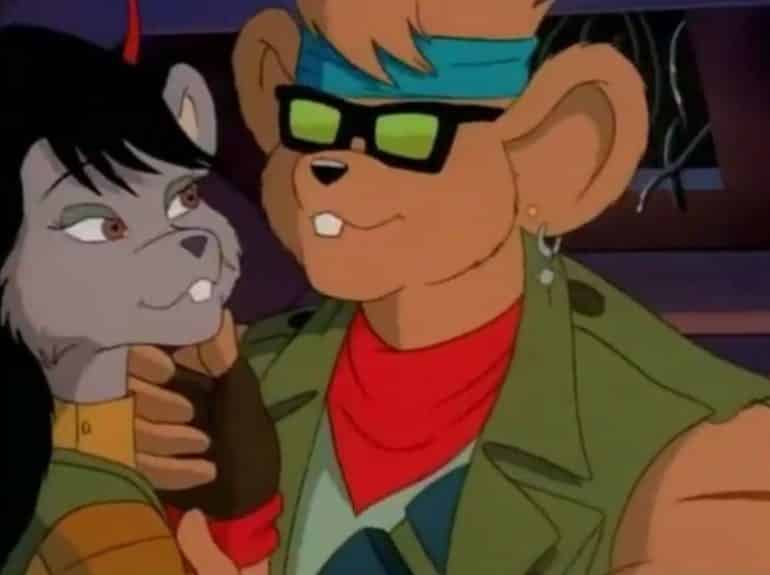 Again, in hindsight, the show was ahead of its time. The audience is now living in a time when Fast & Furious is about to go into space. It's literally the blueprint that Biker Mice from Mars created 27 years ago. Now is the right time to revisit this franchise and reimagine it for a new generation of fans.
As it turns out, Rob Paulsen, who voiced Throttle on the show, agrees and revealed an interesting morsel of information. Speaking to ComicBook.com, he said:
"I did a show called Biker Mice from Mars years ago, that I thought was really fun. The three main characters were myself, Ian Ziering, who you guys know from 90210, and Dorian Harewood. That was a pretty cool action-adventure show with some cool music. A lot of humour. There have been rumours about maybe that being rebooted, with a whole bunch of different characters."
If what Paulsen says is true, it means there's a chance that someone else is thinking what we are too. Right now, the streaming wars are in full force and every platform is seeking key soldiers for this battle. From an animated perspective, a Biker Mice from Mars reboot could be exactly what's needed.
Tell us, would you like to see a brand-new Biker Mice from Mars animated show? Let us know in the comments section!