If you are like me, you have probably gone through your entire life believing Charlie Brown was an eight-year-old boy suffering from male pattern baldness with a tiny coil of hair in the front. This misconception likely arose from the fact that in the comic strip and subsequent animated adaptations, the world's most famous "round-headed kid" is often drawn with only a few sparse squiggles on top of his head. However, a new piece of Peanuts fan art shows the iconic character as was originally intended – with a full head of light blond hair.
RELATED: The Snoopy Show: Celebrate 70 Years Of Peanuts
Fan-Art of Charlie Brown – with Hair!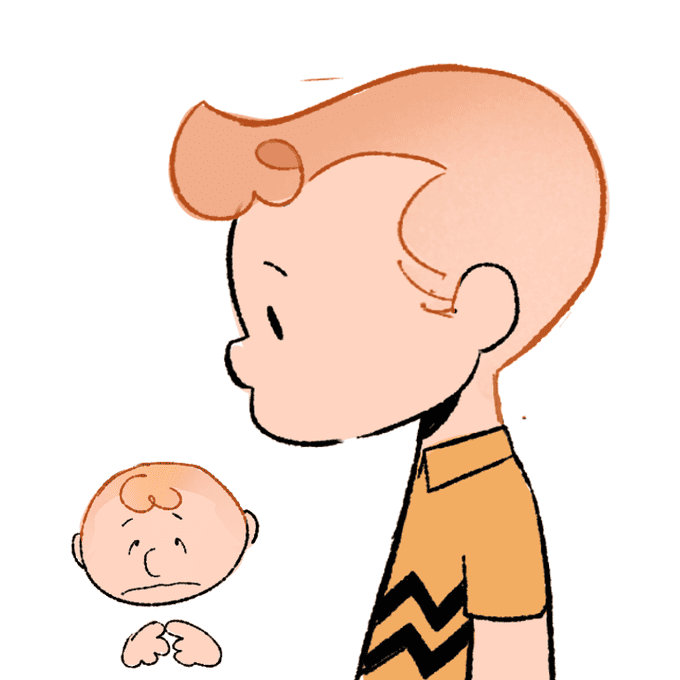 The image posted on Twitter by artist Alex Williams depicts Charlie Brown not as the bald-headed kid we have all come to know but instead reveals the character with light blond hair and a wavy curl on his forehead. If it was not for the beloved character sporting his iconic yellow and black striped shirt, it might be difficult to recognize him at all.
While it is undoubtedly a departure from how we have become accustomed to seeing Good Ol' Charlie Brown, Williams's depiction of the iconic character is not a dramatic reimagining but is instead a faithful representation of the character as originally envisioned by Peanuts creator Charles M. Schulz.
RELATED: NASA Explains Why Snoopy is Heading Back into Space On The Artemis
The Boy was Actually Blonde, not Bald
In a 1990 interview with NPR's Terry Gross, Schulz himself once stated that Charlie Brown was indeed meant to have blond hair. "I don't think of it as not having hair," Schulz told Gross in the on-air interview. "I think of it as being hair that is so blond that it's not seen very clearly, that's all." In other words, Charlie Brown's little inked tufts are meant to suggest a full head of light-coloured hair cropped close to his head, similar to the popular children's crew cuts of the time. However, due to the simplistic style of the comic strip, many readers have interpreted Charlie Brown's hair as baldness (including the character designers of The Peanuts Movie).
In the 2015 movie directed by Steve Martino, Charlie Brown is depicted with only a single strand of hair on his head, adding to the confusion surrounding his hairline. One of the animators from the film, Michael Berardini, even responded to Williams's fan art by saying, "Yeah he's supposed to be blonde. We tried that for the movie but it looked f***** weird. A graphic representation that looked like the strips/specials was the way to go.". As a result, the movie's character designers chose the single-strand approach as a nod to the confusion surrounding his hairstyle.
Despite the misconception surrounding Charlie Brown's hair, there is no denying this iconic character's impact on popular culture over the past 73 years. Created by Charles M. Schulz in 1950, the "lovable loser" quickly captured the hearts of millions with his relatable struggles and unwavering optimism. Whether he was trying to kick a football or impress the Little Red-Haired Girl, Charlie's determination, and resilience inspired generations of fans. Schulz work and Charlie Brown's legacy have impacted the world of comics and popular culture, leaving an indelible mark on generations of fans.
RELATED: The Best Old Classic Cartoons – How Could We Forget These Shows?
Did you also spend years of your life thinking Charlie Brown was bald, or did you know better?