Toronto-based artist Richard Chen has been redrawing the Teenage Mutant Ninja Turtles in a modern setting (scenes in New York City, to be exact) as part of an art study/project that the artist has been running for a couple of years now. Be prepared to fall in love with these TMNT ideas.
This is not the only artistic work of art director Richard Chen as he is the art director for two of Netflix's animated series: Next Gen and Maya and the Three. He has been using his unique and captivating art style to depict the turtles in everyday moments, bringing a little bit of life to the otherwise mutant and strange characters.
Chen also does a lot of work designing the Transformers, as can be seen in the variety of art posted on his Instagram page. But my personal favourites are the artworks depicting his life, showing us animated sneak peeks into what happens in his life, everything from friendly chats with a proud neighbour over her garden to wonderful moments with his family.
This TMNT: The Last Ronin Fan Short Is Everything Fans Want
The Questions That Started It All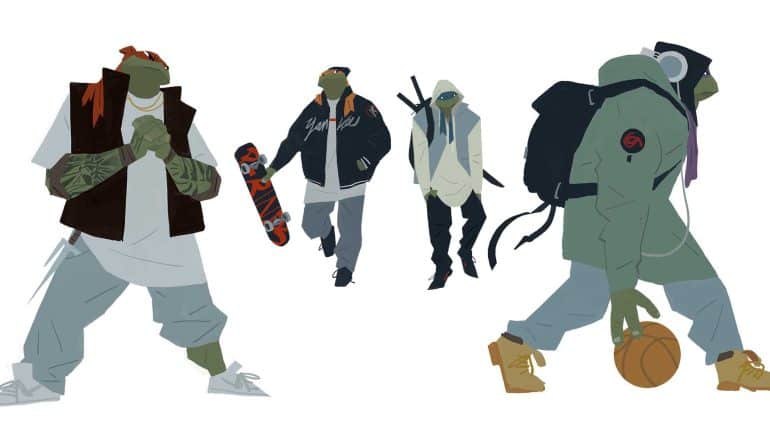 Last week, Chen reposted an artwork from a while back that he reported 'started it all'. The post currently has over 8,5 thousand likes on Instagram and has a wonderful caption below a striking image of the Teenage Mutant Ninja Turtles in a modern-day setting — sitting at a diner table, lounging around, listening to music, and of course, eating pizza. The teens are mostly blending as normal people, but to the trained eye and fans, they are the iconic quad.
The description of the image states:
"This was the painting that started it all. I painted this years ago, as a way to work out an idea I had in my head. What will actual mutant turtles in our world have to deal with? Will they look and act like actual teenagers? If so, how will they also stay in the shadows? What everyday events can I put them in? And how can I portray and capture the NY vibe in a[n] authentic way? These are all questions I asked myself. So this painting was really the seed that started all, eventually leading to my latest incarnation of them which isn't far off from this original idea."
Is Kung Fu Panda a Teenage Mutant Ninja Turtles Rip-Off?
Once a Fan, Always a Fan
Richard Chen has reportedly always been a fan of the Teenage Mutant Ninja Turtles crew and draws inspiration from his lifetime of enjoying the several different forms of media that showcase the teens' lives but seems to want to show a much deeper side of them.
"I still don't think I found exactly what the style and tone is, but I'm enjoying the creative process. The turtles have been my life since I was a kid, and it's been my life since I was a kid, and it's been beyond fun to revisit them like this."
The TMNT 2014 Reboot Is Better Than It Gets Credit For
Richard Chen Draws Teenage Mutant Ninja Turtles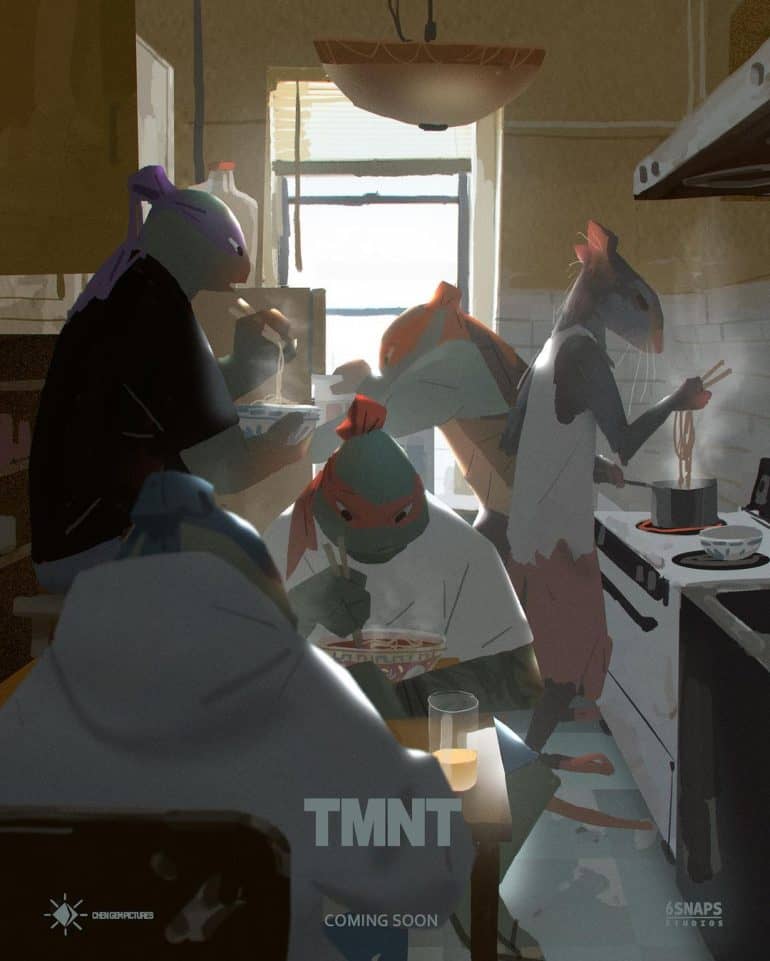 A post that he shared just yesterday has more than 50 thousand likes, sharing a 'slice of life' moment of The Turtles, drawing inspiration from his own life and lazy mornings. In the image, all the Teenage Mutant Ninja Turtles are crowded into the kitchen along with their adoptive father, enjoying ramen together.
"Bringing you another 'slice of life' moment from my TMNT project. I just love creating these simple moments. Concentrating on the family aspect of these characters is what makes me happy."
Since experiencing the joy of becoming a father himself, Chen has loved to explore the life and family aspects of the turtles outside of their crime-fighting lives.
"Little scenes like these are such a great way to build their world, and to show their personalities. I'm sure everyone can relate to lazy mornings having breakfasts with the family, nothing fancy, but so special."
Check out his art on Instagram at @richardchen.draws and consider letting him know what you think of his art.
What are your thoughts on Richard Chen's modern Teenage Mutant Ninja Turtles?