It's less than a week until Comic Con Africa, so hopefully you've saved up your cash to buy more than a few goodies. Lest we forget, the opening day also falls on Batman Day.
While most of the attention will naturally be on the A-list celebrities, Reed Exhibitions went all out and secured some of the hottest talents in the comic book industry for this year's event. As such, it's imperative that you embrace the "comic" aspect of Comic Con Africa and go home with a few books.
There will be a host of retailers, such as Comic Warehouse, selling various items and comics over the days, so we recommend looking out for these titles. (Note: There's no guarantee they'll be available; they're merely our recommendations if you spot them out in the wild.)
Venom, Vol. 1: Rex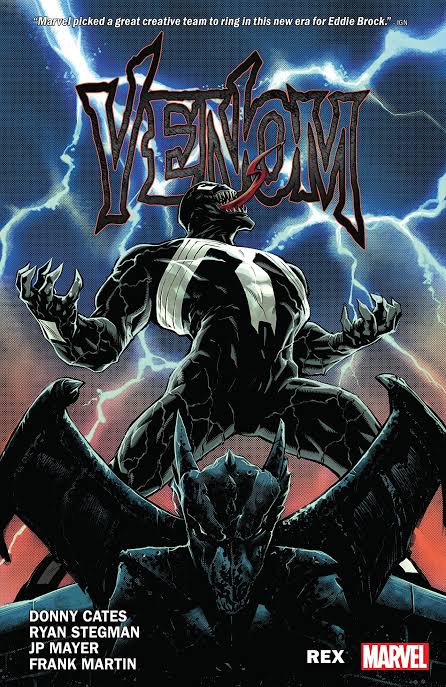 Collecting the first six issues of Donny Cates and Ryan Stegman's Venom, this is Venom back to his brutal best while exploring more of the symbiote lore. There's a reason that this title has been outselling even The Amazing Spider-Man and Avengers for the best part of two years. Volume 1 is a good jumping-on point for newer fans and doesn't require much knowledge of previous events. Plus, Cates will be at Comic Con Africa, so buy it and show him that South Africa actually cares about Venom.
Batman: Damned
If you're a fan of dark, gritty comic books like Watchmen, writer Brian Azzarello would love to welcome you to his office. In the three-issue Batman: Damned by Azzarello and artist Lee Bermejo, the tale takes a dark turn as the Joker seemingly dies during a fight with the Dark Knight. It's a supernatural horror, with a mature rating, but it's mandatory reading for people with an appreciation for art and dark stories.
Super Dinosaur, Vol. 1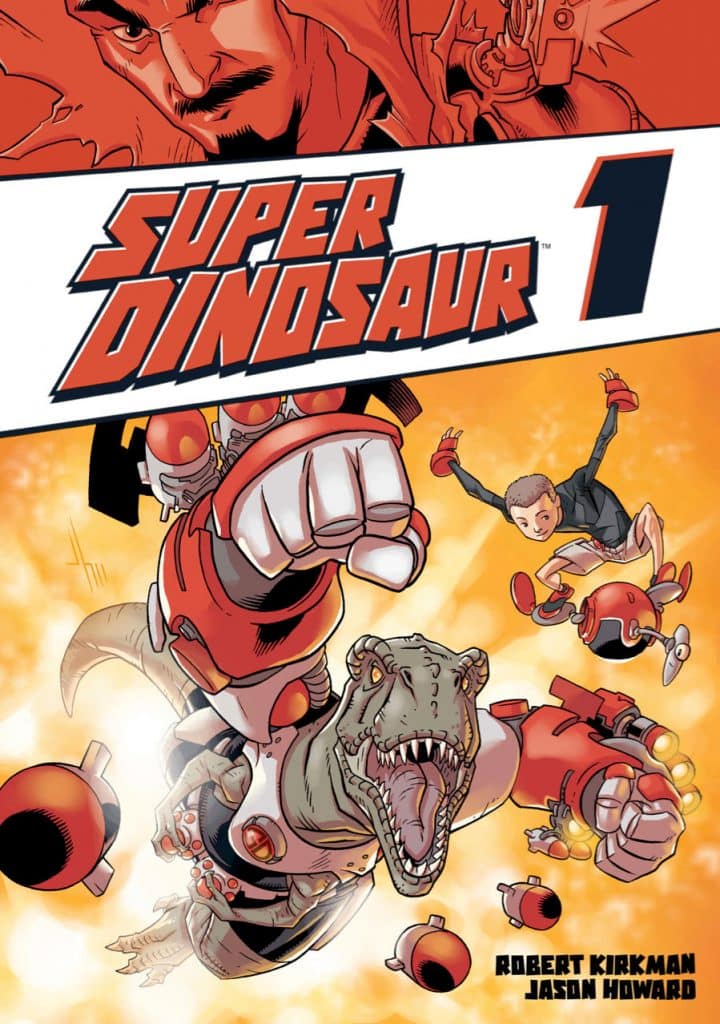 There's nothing quite like seeing the magic of a young child's eyes as they fall in love with the comic book medium. This is where a title such as Super Dinosaur is absolutely necessary for the younger audience. Written by Robert Kirkman of The Walking Dead fame and illustrated by Jason Howard, Super Dinosaur is about a boy and his dinosaur best friend who fight otherworldly threats. Soon, it'll adapted as an animated series on Amazon Prime, so hop on board before then and see what's all the fuss.
Spider-Man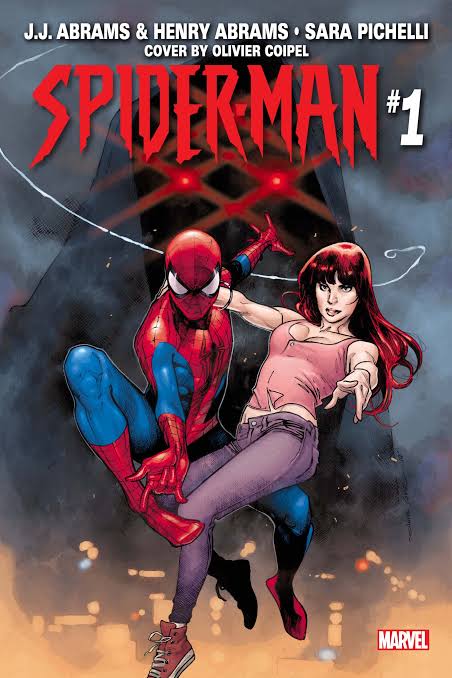 What if we told you that Hollywood director J.J. Abrams and his son Henry, along with artist Sara Pichelli are writing a Spider-Man miniseries? The first issue is out this week, so it should be available at Comic Con Africa. While reviews for the title are embargoed at present, it'll undoubtedly be a massive series and highly sought-after book in the years to come. It's definitely worth adding to your collection for name value alone.
Dark Nights: Metal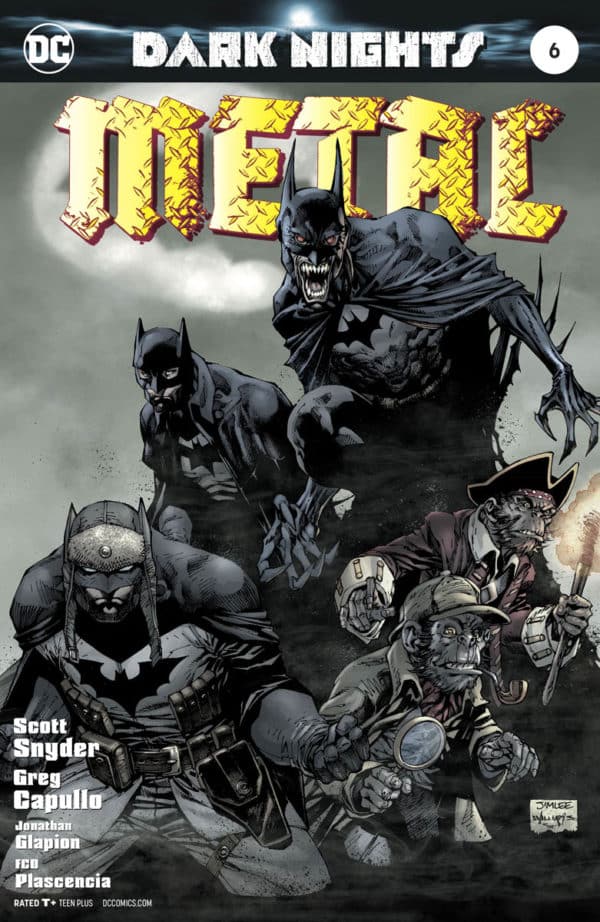 There are comic book events that change everything, then there are others that are so cool that you wish they'd never end. Scott Snyder and Greg Capullo's Dark Nights: Metal is the latter. Inspired by all things heavy metal, it's an action-packed series that's introduced the best new villain (The Batman Who Laughs) in a long time while turning the DC Universe into a battle zone. It truly is a big DC event with all the major players making an appearance and impacting this wild story.
He-Man/Thundercats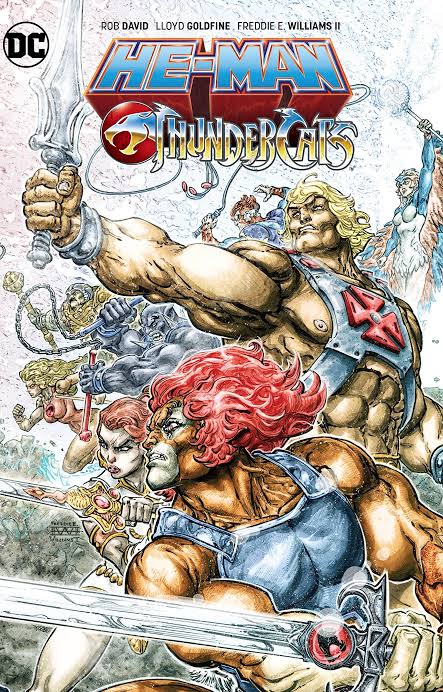 Look, we're not saying this is the best '80s crossover of all time, but we're saying it is. Created by Lloyd Goldfine, Rob David and Freddie Williams II, He-Man/Thundercats sees He-Man and the Masters of the Universe teaming up with the Thundercats to stop Skeletor and Mumm-Ra. If you see it, don't think twice about it. Just buy and thank us later!
God Country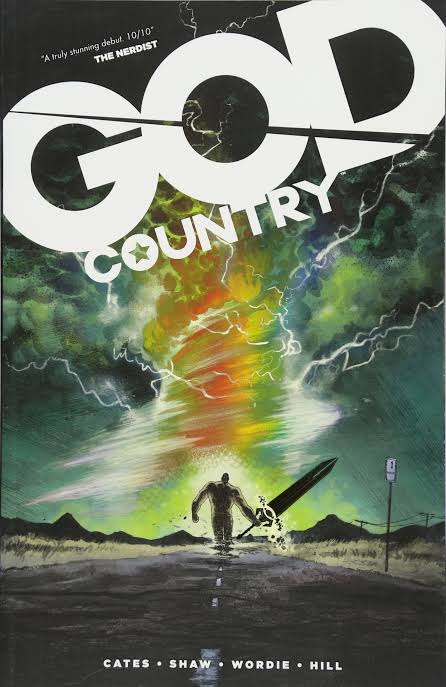 Cates makes his second appearance on this list with God Country by him and Geoff Shaw. This book takes worldbuilding and storytelling to the next level as it combines elements of fantasy and action with a very personal tale. There's a reason this is being turned into a movie and we're all for it.
Transformers/Ghostbusters
Transformers/Ghostbusters is the crossover we didn't know we wanted until it arrived. We've already raved about Erik Burnham, Dan Schoening, and Luis Antonio Delgado's series in a previous article, so we recommend reading it to find out more about it. After all, who can say no to ghosts and robots?
Are there any comic books that you're looking to find at Comic Con Africa? Let us know in the comments!