Since 1993, EA Sports has consistently served as the de facto source for football games. Things haven't changed for quite a while, and for most of us on the outside, the FIFA federation seemed perfectly satisfied with the formula they have concocted with Electronic Arts. However, there's an element of surprise this year. After their annual autumn release with EA's FIFA 22's launch, we got some big news regarding the future of FIFA's relationship with the gaming industry, alongside a possibly bad fate for EA in the world of soccer.
Things haven't been looking too good at EA for a while now. A legacy franchise like FIFA will definitely score a huge blow to the company. Just last year, the gaming giant also had to contend with Disney's departure from them as a sole provider for Star Wars video games. This time around, it's EA's FIFA, and it's bound to sting a whole lot more.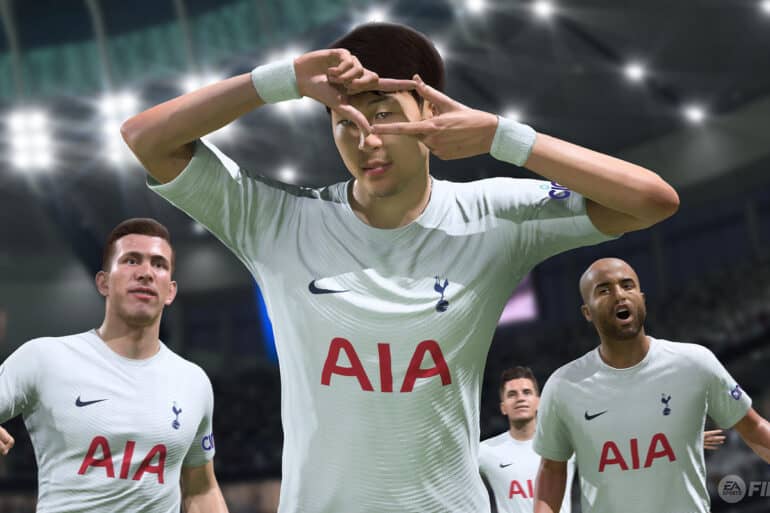 Why FIFA and EA Sports are separating?
Basically, EA signed a deal with FIFA for exclusive rights to the full branding owned by the federation in their video games. That deal is due to expire next year, and from what we can gather, negotiations over the extension of the deal have fallen flat. Therefore, the two formerly inseparable couple is due to split. Specifically, FIFA requested that Electronic Arts double their fees from $500 million to $1 billion in order to renew a four-year extension. From FIFA's point of view, its increasingly popular brand and associated trademarks are worth the cost.
However, like any profiteer, a doubled cost is a steep price to pay for something. More so when EA has been making attempts to fuel its own in-house franchises such as Respawn's Titanfall/Apex Legends, Battlefield, The Sims, etc.
It can be argued that EA's FIFA has skyrocketed in terms of potential revenue generation over the last few years. There's definitely a diamond mine steep with exploration potential in the world of FIFA and sport's games. Now that FIFA has caught on to the power of that income stream, the slice of cake in demand is more than what EA is willing to share.
Ultimately though, FIFA definitely has plans beyond Electronic Arts and decided maximizing revenue is best done by licensing its assets to a variety of companies.
What does the future hold for both?
After the renewal failed to be successful, in classic EA fashion, Electronic Arts were quick to trademark the term 'EA Sports FC'. Hinting at a possible change of pace in their future football franchise.
If you're excited to see EA completely dissolve from the world of soccer, don't be too quick to write them off. As a juggernaut in this side of the industry, the in-house studio at EA sports has the resources to still create an entertaining video game, even without the exclusive rights they once enjoyed from EA's FIFA.
Regardless, the world of sport's gaming is due for a major shake-up and it will be exciting to see how things develop for fans. A football Battle Royale game, perhaps? We honestly wouldn't be too surprised.
Tell us, are you sad about EA losing the FIFA branding?