Looking for a great way to explore Korean culture and history? Check out these 16 best (must-see) Korean movies! Immerse yourself in the stories and characters that encapsulate centuries of tradition.
RELATED: Top 10 Best Korean Zombie Movies of All Time, Ranked
Korea has made immense progress in the film industry in the last two decades. And it has gotten to the point where they are producing high-quality shows and films that have seen Emmy awards and are sitting at the top of the most-watched list on Netflix. This is quite an impressive feat. Naturally, the fan base around Korean media has grown considerably with the release of shows such as Squid Games and Money Heist: Korea – Joint Economic Area. Therefore, it should come as good news that Korea has been producing notable films for decades that will easily change how you see modern cinema. One can expect some genuinely creative and game-changing cinematic achievements in both writing and visual impact. If you are curious about these absolute gems, then read on to find out.
RELATED: In The Mood For Zombies? Here Are The 5 Best Zombie K-Dramas
Although the entertainment industry is ever-growing, it is rare to find a film that stands out for its originality. And this is not to say that a redundant story cannot be retold in an exciting way. However, it is difficult to find something where the plot and cinematography are something you have not seen before. In addition, watching something within a different cultural context is always refreshing and adds to the experience. With that in mind, this list will include some of the best Korean movies of all time that focus on something that has not been seen before.
Here is a list of sixteen of the best Korean movies to date.
16. A Werewolf Boy (2012)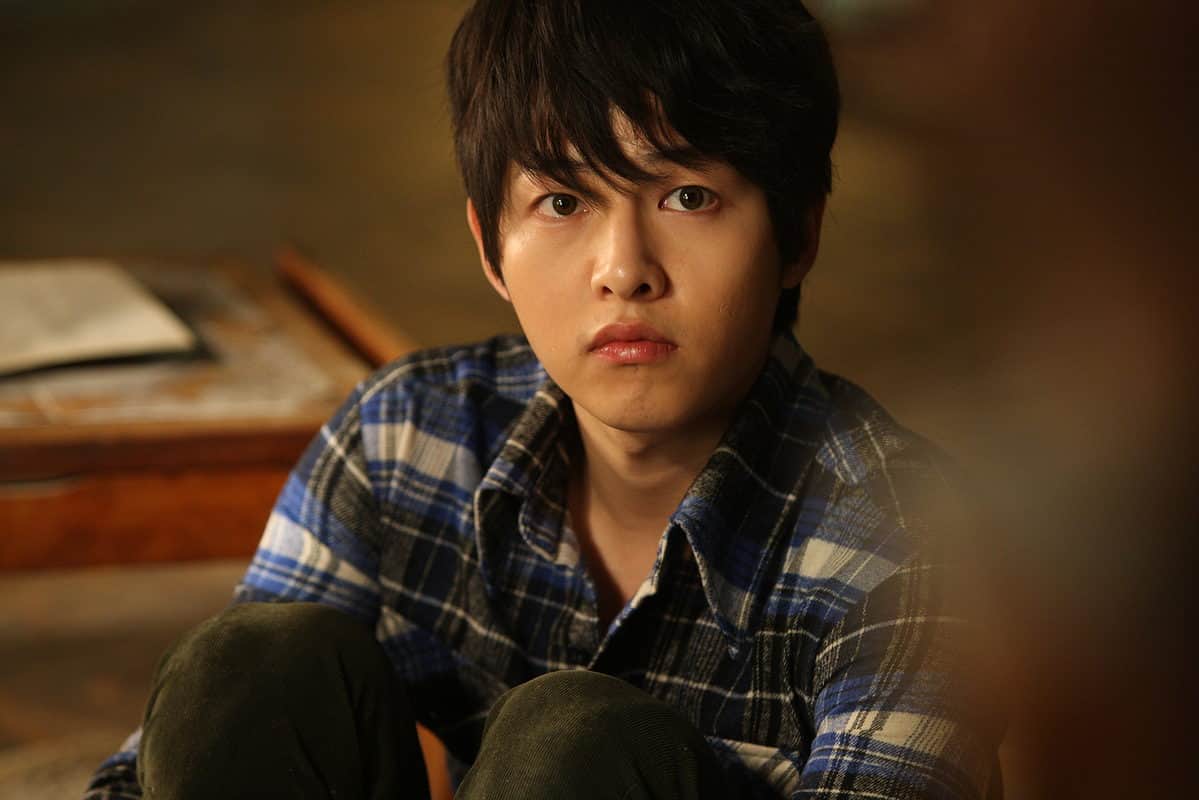 Although it sounds a bit strange, this film is an absolute must-see. As the most successful melodrama of all time, the film was written and directed by Jo Sung-hee. He had the script go through numerous rewrites before finally settling on the version seen in the movie. The film further impressed by premiering at the box office with more than 3 million admissions after just twelve days. This is emphasised even more by the movie being released on the last day of October 2012, with November being an extremely slow month for Korean cinema. Despite this, the film still managed to reach new heights and change the game for the melodrama genre.
Starring Song Joong-ki as Chul-soo and Park Bo-young as young Kim Sun-yi, the story follows an elderly woman who lives in the United States with her daughter's family. She receives a mysterious phone call concerning property she owns back in South Korea and books a flight to go there, where her granddaughter picks her up. They return to a large, open farmland-style home in the countryside, wherein she begins to remember the events that occurred 47 years ago in 1965. As a 17-year-old girl, Sun-yi moved there with her single mother and sister to recover after an illness that affected her lungs. Here she met a 19-year-old feral boy whom her family took in, and she set out to 'domesticate'. Revealing more than this would be a spoiler, but the film will have you crying by the end.
And this is besides that nostalgic feeling the cinematography gives you as you watch. The beautiful, sun-kissed shots make you long to be in a place and time you have never been before.
15. Bedevilled (2010)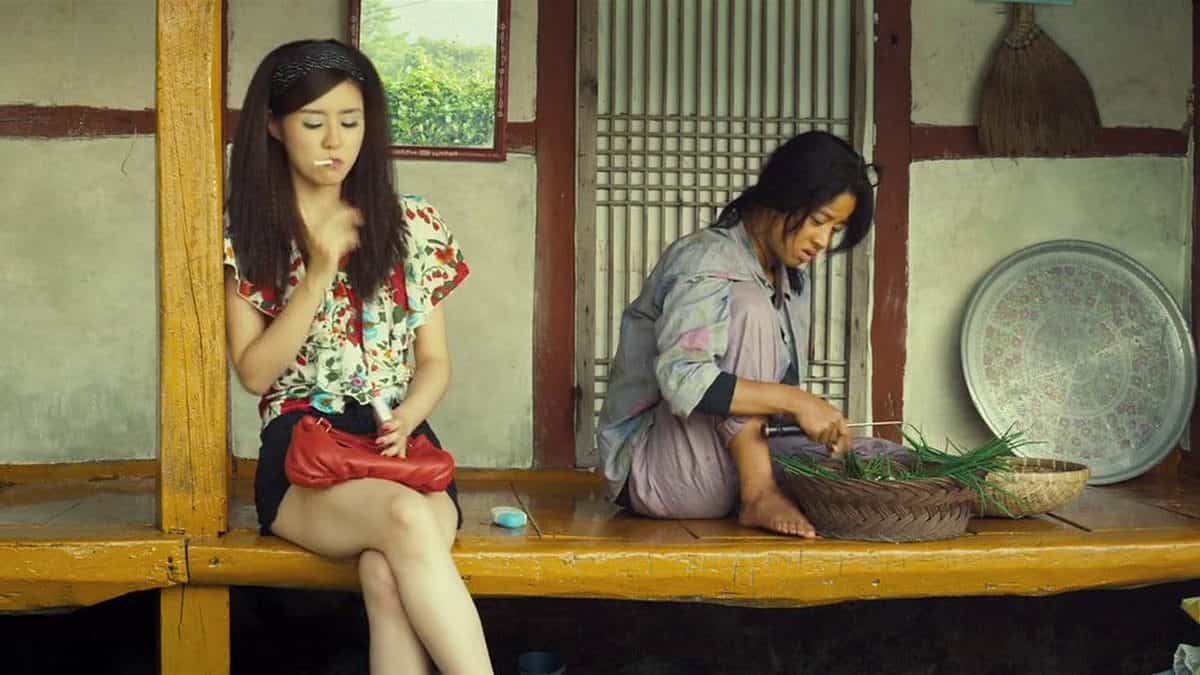 As the feature directorial film of Jang Cheol-soo, it is a stark contrast to the previous entry on the list. At the 2010 Cannes Film Festival, this horror movie counted as an official International Critics' Week selection when it premiered. Furthermore, the film was a massive success in Korea, making back multiples of its $636,363 budget. Starring Seo Young-hee as Kim Bok-Nam and Ji Sung-won as Hae-won, this movie will leave your stomach turning while still managing to impress you.
The story follows Hae-won, a tense and stern woman working in a Seoul bank. Audiences are quickly made aware of how selfish she is when she ignores a group of men violently assaulting a woman. The victim dies, and she refuses to disclose who the perpetrators are as she believes it is not her problem. Then, after a disagreement at work with one of her co-workers, her boss fires her. Bok-Nam, a childhood friend, invites her to a remote Southern Island called Mudo, where they grew up together for a vacation. Upon arriving, the atmosphere is already tense, and Hae-won quickly discovers the torture her friend has to endure at the hands of the people on this island every day.
The film may seem bleak and depressing as you watch it, but the second half is absolutely worth it. It may seem like there is no escape for the victims, but the movie will give you a satisfactory ending you were not expecting.
14. The Gangster, The Cop, The Devil (2019)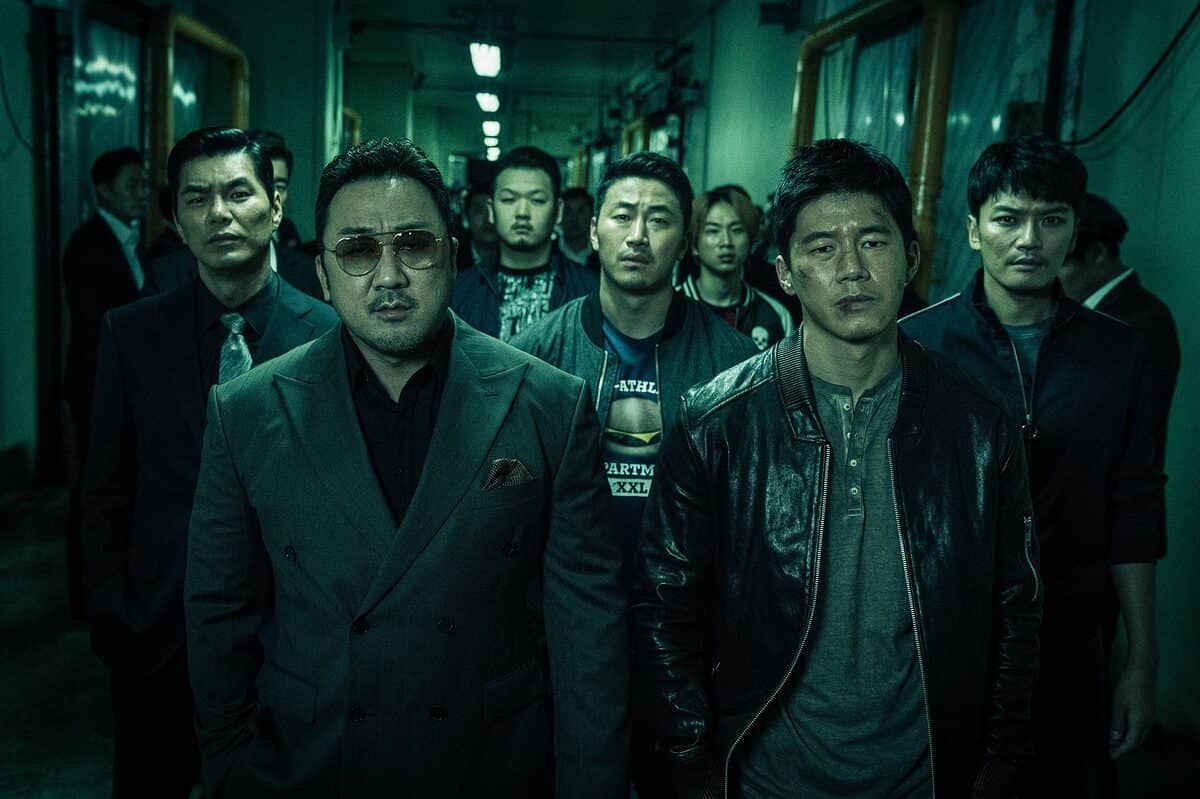 Directed by Lee Won-tae, this is the perfect film to watch if you are a big fan of action and thrillers. Starring Ma Dong-Seok, Kim Mu-yeol and Kim Sung-kyu as a police officer, a gangster and a serial killer, the film received praise for breaking away from the archetypes associated with these three character types. Although the film might not be the most original idea on this list, it was refreshing to see a team-up between these character tropes. Furthermore, the director was praised for his ability to keep the film fast-paced in a great display of the classic cat-and-mouse storytelling style despite this only being his second feature film.
Kim Mu-yeol plays Jung Tae-suk, a cop who is attempting to track down a serial killer. The killer exacts his plans by crashing his car into other people's vehicles, and when Tae-suk makes this connection, his superior does not believe him. At the same time, Jang Dong-soo (played by Ma Dong-Seok) is a crime boss who gets into an altercation with the killer when he is rammed by his vehicle. The two engage in a fight that ends with Dong-soo in the hospital. In an interesting turn of events, the crime boss and the cop are forced to team up to exact revenge on the killer, each for their own reasons.
13. The Handmaiden (2016)
Directed by Park Chan-wook, the film was inspired by Welsh writer Sarah Waters' novel Fingersmith. However, unlike in the book, where the narrative takes place in Victorian-era Britain, the film has it take place in Korea under Japanese colonial rule. Grossing over $38 million worldwide, the movie won Best Film Not in the English Language at the 71st British Academy Film Awards. In addition, it received critical acclaim for its performances, direction, score, cinematography, visuals, and writing.
Starring Kim Min-hee, Kim Tae-ri, Ha Jung-woo and Cho Jin-Woong, the narrative is divided into three parts, each focusing on the efforts of a con man plotting to seduce a Japanese Heiress by the name of Lady Hideko. He plans to marry her and then admit her to a mental asylum so he can lay claim to her inheritance. The con man hires a pick-pocket to be her handmaiden and must convince her to marry him. What follows is a series of unexpected events that reveals some truly unique plot twists to the audience. If you are a period piece fan and want to see something different, this is perfect for you.
12. Burning (2018)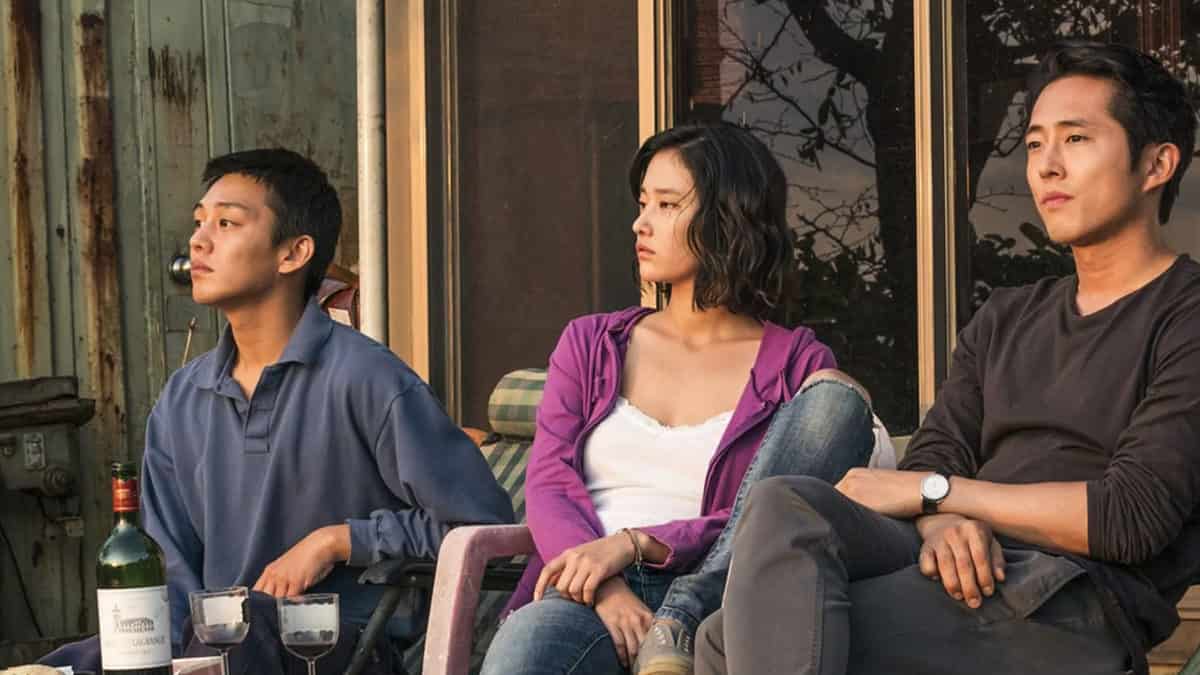 Based on the short story "Barn Burning" from The Elephant Vanishes by Haruki Murakami, the film also features elements from William Faulkner's story of the same name. Having received numerous accolades at the 91st Academy Awards, the movie was selected as the South Korean entry for Best Foreign Language Film despite not being nominated. It received universal critical acclaim for its outstanding performances and obscure storytelling methods. Furthermore, it received the FIPRESCI International Critics' Prize at the Cannes Film Festival in 2018.
Starring Yoo Ah-in, Steven Yeun, and Jeon Jong-Seo, it follows the story of a delivery man reuniting with his childhood best friend. His childhood friend meets a man named Ben when she travels to Africa and returns to Korea with him in tow. However, the delivery man grows suspicious of Ben as his friend increasingly becomes more erratic in her behaviour. Finally, a series of events lead the delivery man to believe that Ben has killed his best friend.
11. Silenced (2011)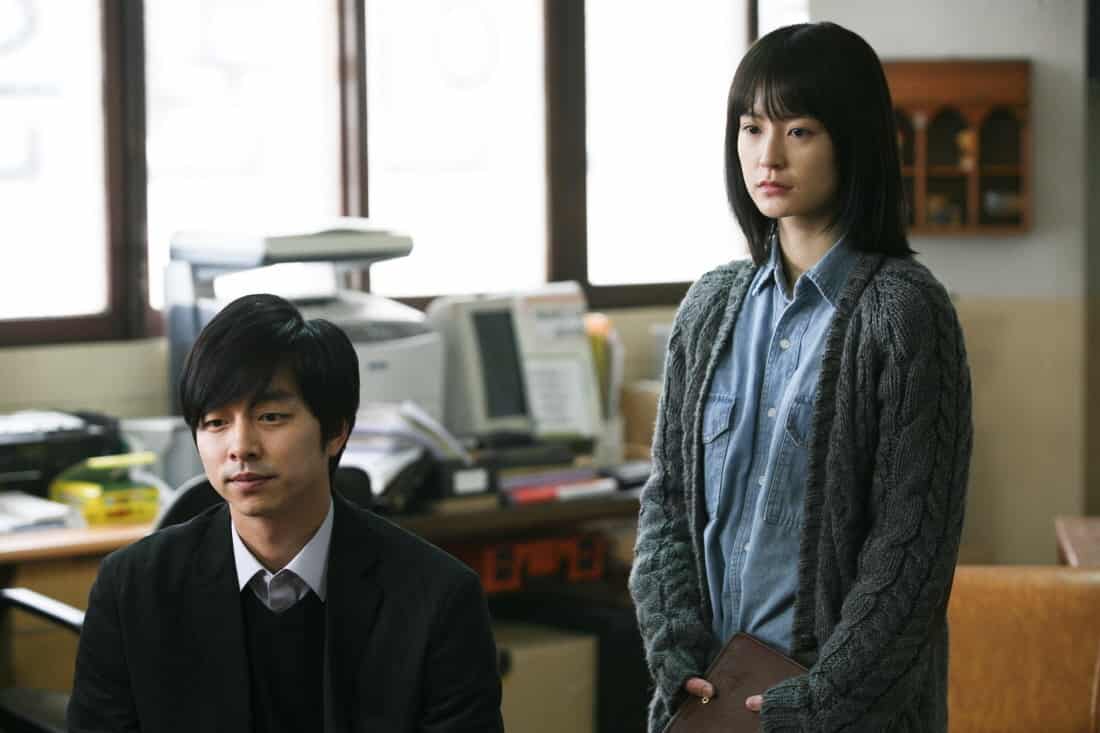 This movie should come with a trigger warning as it is based on real-life events that took place at Gwangju Inhwa School for the Deaf in Korea. Directed by Hwang Dong-hyuk, it is based on the novel The Crucible by Gong Ji-young. The film had a significant impact on laws concerning minors and their human rights. All the teachers included in the film were re-investigated following the movie's release at the protest of over 4 million people who watched the film in Korea. It sparked outrage that none of the perpetrators was punished accordingly, with most of them escaping their sentences. Besides this, the school was also shut down, and the "Dogani Law" was passed, having been named after the film's Korean name. Furthermore, the Korean National Assembly ensured that the sentence for sexual assault against minors or the disabled was upped to life imprisonment.
Starring Gong Yoo and Jung Yu-mi, the film tells the tale of Kang In-ho as he begins his new job as a teacher at a school for Deaf children called Benevolence Academy. He notices that the students are not as enthusiastic as he is about the academic year, and they keep their distance despite his trying to warm up to them. Upon finally gaining the students' trust, he discovers that they have been suffering sexual and physical abuse from many of the staff members, including the teachers. After the ugly truth is revealed to him, he decides to fight for the rights of the students and expose everything happening at the school. Although heartbreaking with an unsatisfactory ending, the film is worth the watch.
10. Memories of Murder (2003)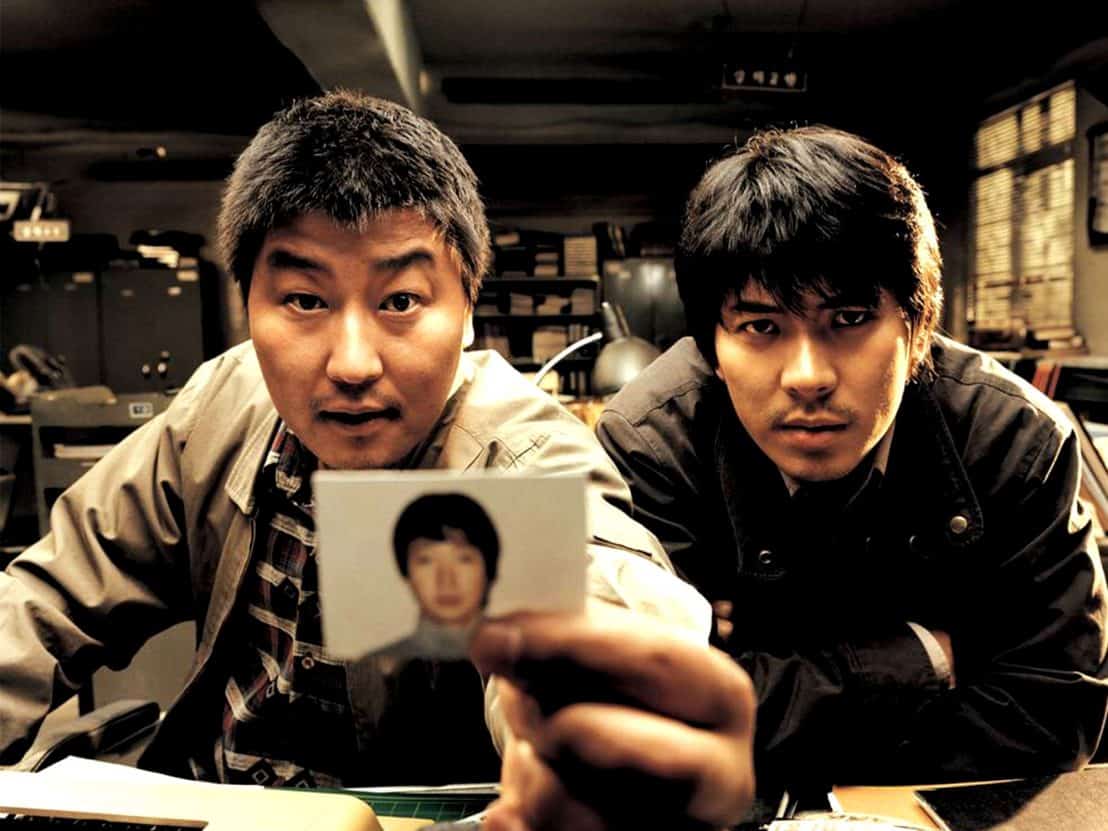 Co-written and directed by Bong Joon-ho, this is another film that is loosely based on real-life events. It looks at the serial murders that took place in Hwaseong, Gyeonggi Province, between 1986 and 1991. These were Korea's first confirmed cases of serial murder. As Bong's second directorial debut film, it earned critical acclaim for its direction and screenplay as well as its tone, score, cinematography and actor's impressive performances. To the surprise of no one, the film is considered one of the best Asian films to date, having earned thirty awards and nominations.
The film follows Song Kang-ho as lead detective Park Doo-man and Kim Sang-Kyung as Seo Tae-Yoon, a detective from Seoul, as they team up to uncover who the perpetrator behind the series of murders are. Two bodies of women who were raped and murdered are found on the outskirts of a small town, and Doo-man is overwhelmed by this discovery. Having never dealt with a case of this magnitude, the entire police team are in disarray as they try to collect evidence, unsure of what they are doing. Finally, Tae-Yoon agrees to help them and teams up with Doo-man as they uncover the murders. This is a great crime thriller film and is a must-see for true crime junkies.
9. A Tale of Two Sisters (2003)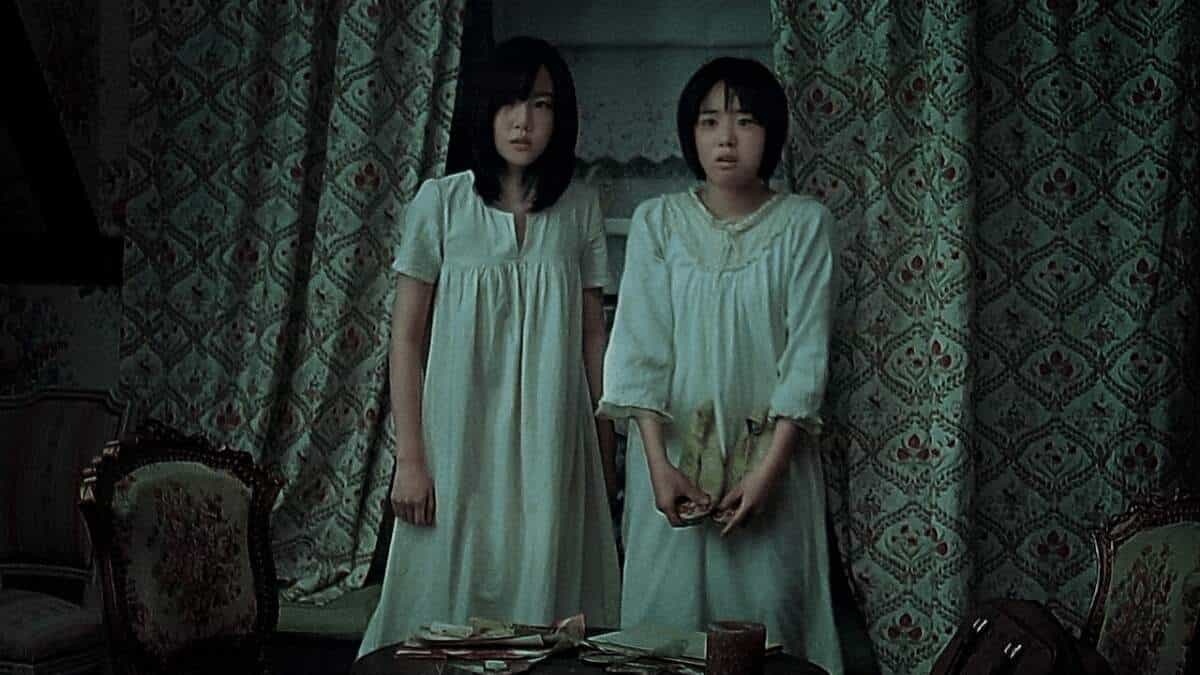 Written and directed by Kim Jee-Woon, this psychological horror-drama film is based on Janghwa Hongryeon jeon. This Joseon Dynasty-era folktale has been adapted into film multiple times prior to this. As the first Korean movie released in American theatres, it won Best Picture at the 2004 Fantasporto Film Festival. The film was a critical and commercial success, sparking an American remake called The Uninvited (2009). This is the highest-grossing Korean horror film.
The movie follows the story of Su-mi, a teenage girl who returns home after being in a mental institution to treat shock and psychosis. Her family's estate is in the secluded countryside, and she is excited to be reunited with her father and younger sister Su-Yeon. However, the sisters have a strained relationship with their stepmother, who is also experiencing tension with her husband. Su-mi has to face disturbing events that have occurred within the home, alongside the ghosts that are haunting the family. Prepare yourself before watching, as this film will take some unexpected turns that will leave your mouth agape.
RELATED: Top 10 Best Korean Zombie Movies of All Time, Ranked
8. The Host (2006)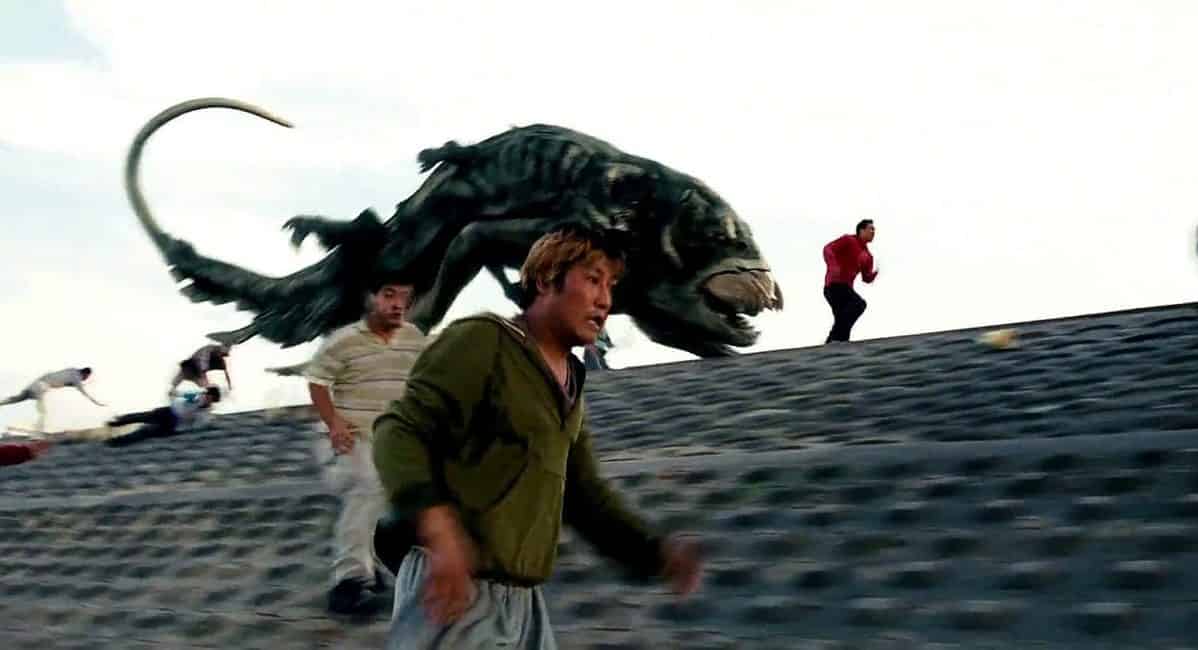 Following Bong Joon-ho's great directorial work on Memories of Murder (2003), this monster film was highly anticipated before its release. And it certainly did not disappoint as it became the highest-grossing South Korean film of all time and won Best Film at the Asian Film Awards and at the Blue Dragon Film Awards. And it is essential to note that this was in addition to numerous other awards and nominations.
Starring Song Kang-ho, Byun Hee-bong, Park Hae-il, Bae Doona and Go Ah-sung, it focuses on a dysfunctional family wherein their daughter gets kidnapped by a giant monster that emerged from the Han River. Her father, an alcoholic the family believes is slow-witted, risks his life to save her. However, while this is happening, the creature ends up spreading an unknown dangerous virus that has the victims of the monster attack stuck in quarantine. The film featured some of the best visual effects of its time and deserved the number eight spot on this list.
7. The Call (2020)
This South Korean thriller movie was directed by Lee Chung-hyun and was based on the British and Puerto Rican film The Caller (2011). The film did not receive a theatrical release due to the COVID-19 pandemic and was released globally on Netflix instead. It won three awards and was nominated for numerous others while holding an approval rating of 100% on Rotten Tomatoes.
It stars Park Shin-Hye as Kim Seo-yeon and Jeon Jong-seo as Oh Young-sook, two women from different time periods. Seo-yeon loses her phone while travelling to care for her sick mother in a rural area and finds an old cordless phone upon arriving. She receives a phone call from Young-sook, a girl who is being abused by her mother in the same house but in 1999 instead of the present day. The film starts with the two helping one another out and bonding before it begins to spiral into chaos. This is perfect for you if you enjoy beautiful cinematography and striking visuals.
6. Oldboy (2003)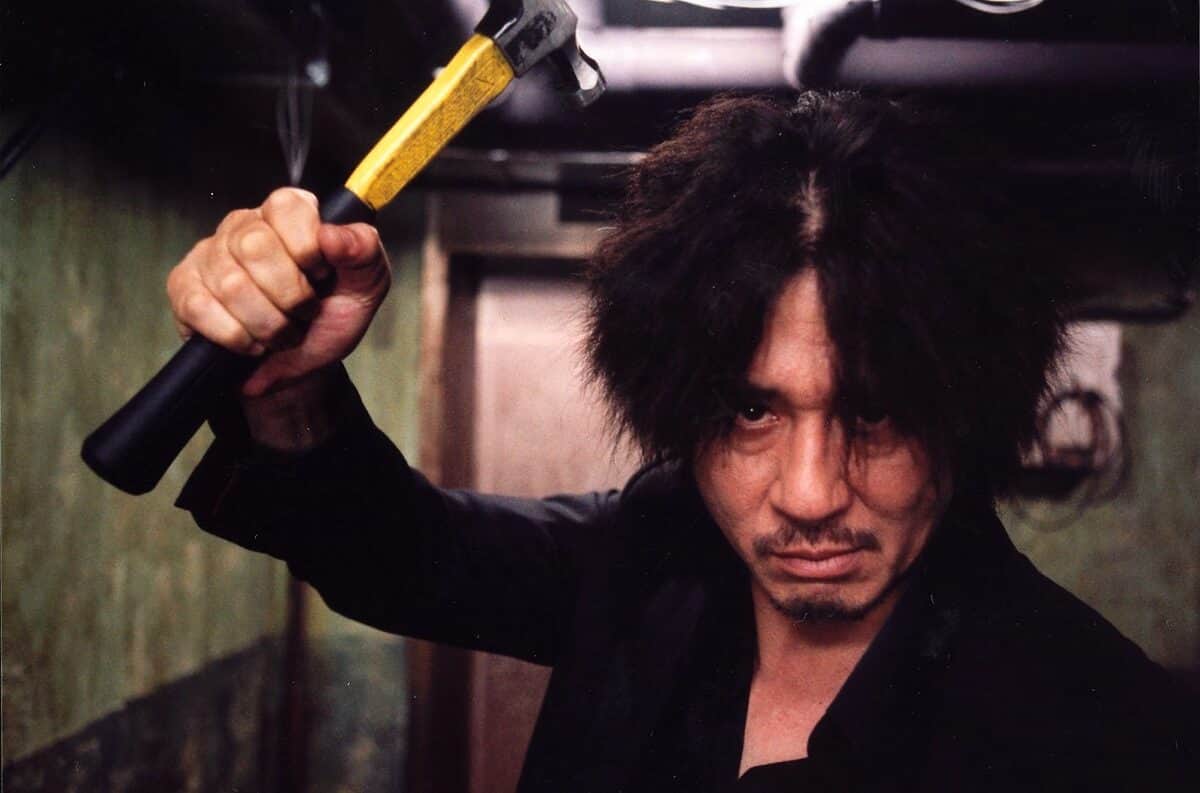 As a loose adaptation of the Japanese manga of the same name, it was directed and co-written by Park Chan-wook. This neo-noir action thriller won the Grand Prix at the 2004 Cannes Film Festival, receiving widespread critical acclaim in the US and even being approved by Quentin Tarantino himself. Many critics praised the film for its well-told story and its excellent take on the revenge fantasy trope. Interestingly enough, the film draws parallels between itself and many Greek tragedies.
Starring Choi Min-sik as Oh Dae-su, a man who is kidnapped and held prisoner for 15 years with no explanation and no idea who his captor is, and his tale of revenge on his captors. He is randomly released one day and vows to hunt down the people who took his life away. Even after attempting suicide in his imprisonment, his captors save him and bring him back to life. The movie is most famous for its insanely impressive single-shot corridor fight scene wherein the Dae-su takes on a horde of men in a mix of melee-style combat. With one of the most unexpected endings of all time, this movie is definitely worth a watch.
Old Boy is definitely one of the best Korean movies of all time.
5. Thirst (2009)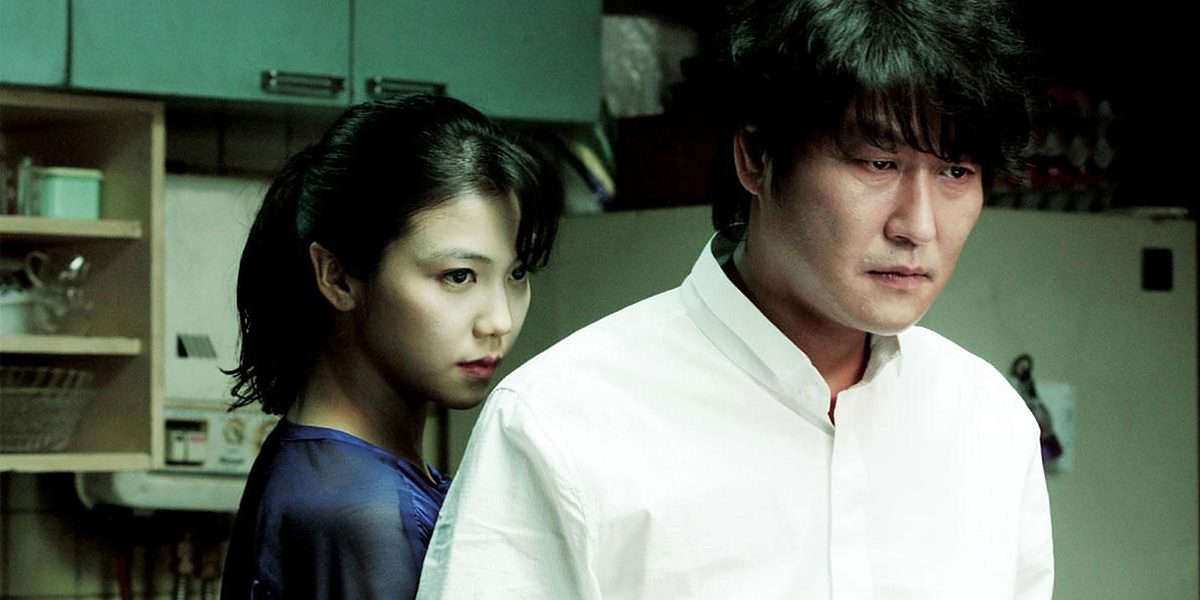 Do you like vampires but think Twilight (2008) is too cringy? Well, then, this one is for you. But be warned. It really isn't for the faint of heart. Loosely based on Émile Zola's 1867 novel, Thérèse Raquin, this horror film was written, produced and directed by Park Chan-wook. Having been nominated for the Palme d'Or at the 2009 Cannes Film Festival, it won the Jury Prize instead.
Starring Song Kang-ho as a Catholic priest named Sang-hyun, it sees him volunteering to find a cure for Emmanuel Virus (EV) in an unwavering act of faith. Unfortunately, the experiment fails, and he is infected with a deadly disease instead. But through a blood transfusion, he is miraculously brought healed, leading his followers to believe he has healing powers. Here, he discovers that he cannot be in direct sunlight and has a thirst for blood, having turned into a vampire. The film offers some of the best takes on vampire lore to date.
4. I Saw the Devil (2010)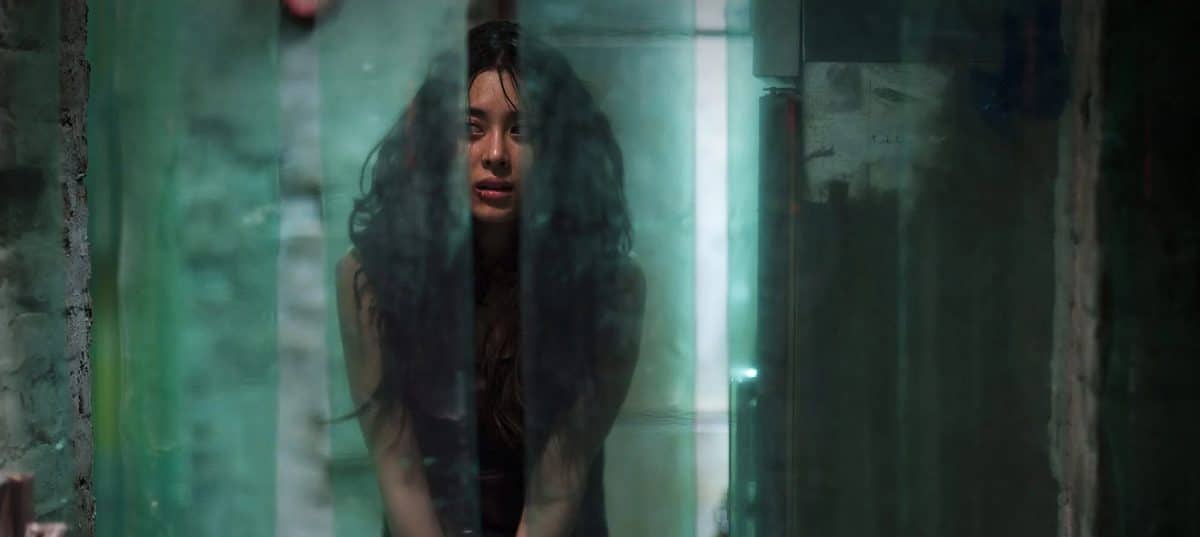 Directed by Kim Jee-Woon and written by Park Hoon-Jung, the film was praised for never breaking away from the action in its revenge-based plot. The film is extremely violent, offering some explicit scenes, with some having to be cut from the overall runtime due to its disturbing nature. However, if you are a fan of revenge fantasy films, this movie is one to end all movies. It sees a fantastic performance from Choi Min-Sik in his first significant role in years, as well as from Lee Byung-hun, who was absolutely ruthless.
It follows the story of Kim Soo-Hyun (played by Lee), a NIS agent who must fulfil a job one night. His fiancée calls him and informs him she is stranded on the side of a road, but he cannot attend to her. She reassures him she is okay but is approached by a strange man who offers to help her. Unfortunately, the strange man turns out to be an infamous serial killer named Jang Kyung-chul (played by Choi), and Soo-Hyun vows to make him pay. What follows is one of the most satisfying sequences of revenge plots that will ever cross your screen. The movie is a must-see for fans of this genre, as it does not disappoint in any aspect.
3. The Wailing (2016)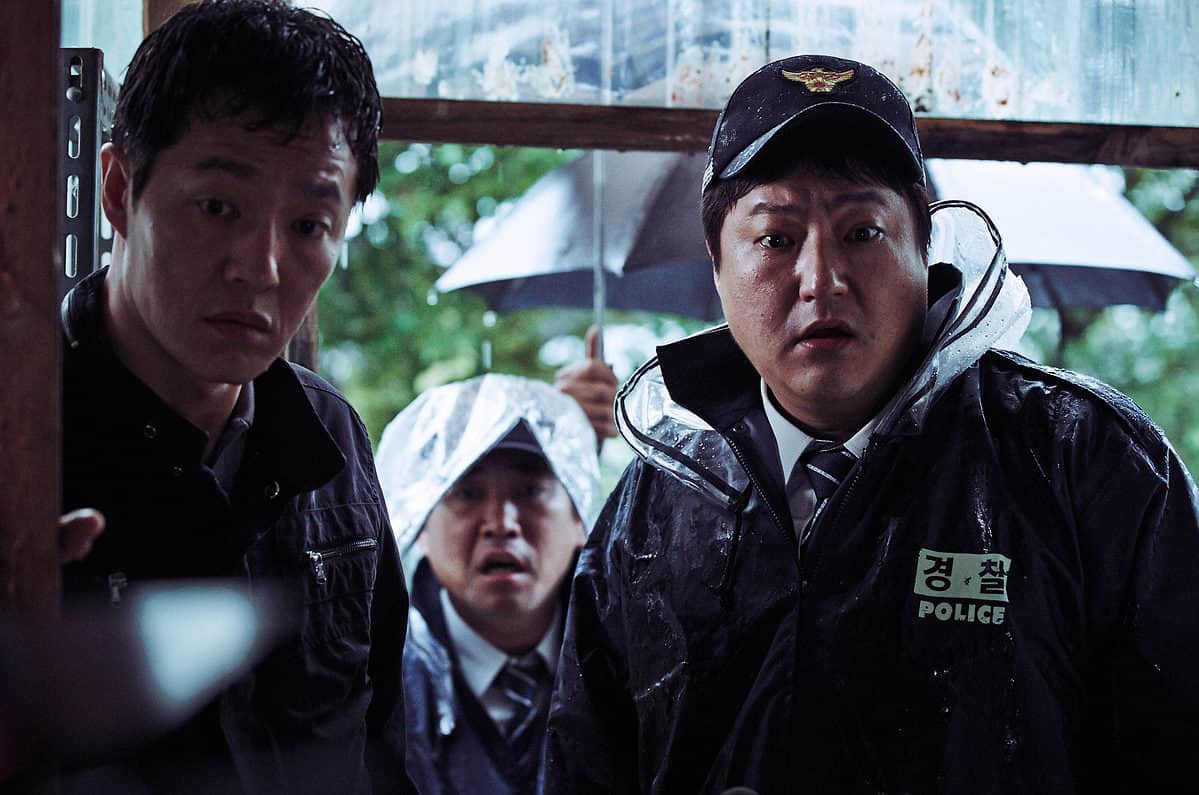 Written and directed by Na Hong-jin and starring Kwak Do-won, Hwang Jung-min, and Chun Woo-hee, this horror film saw widespread critical acclaim. It was praised for its imaginative storytelling and remarkable atmospheric deliverance. Critics further commended the movie for its ability to make American cinema seem clunky in comparison. The film won a total of thirty awards out of the 48 it was nominated for.
The movie follows the story of a policeman trying to solve a series of murders in a small remote village called Gokseong in South Korea. Unfortunately, this is accompanied by a mysterious illness that has been spreading through the village and turning residents into zombie-like infected. And to make matters worse, his daughter has also been afflicted by an unknown condition, which he begins to suspect is the work of a strange Japanese man who has arrived in the village. And while this may sound like too much plot for two hours of film, it all comes together in a terrifying conclusion.
The Wailing is definitely one of the best Korean movies of all time.
RELATED: Netflix's All of Us Are Dead: When Can We Expect Season 2?
2. Train to Busan (2016)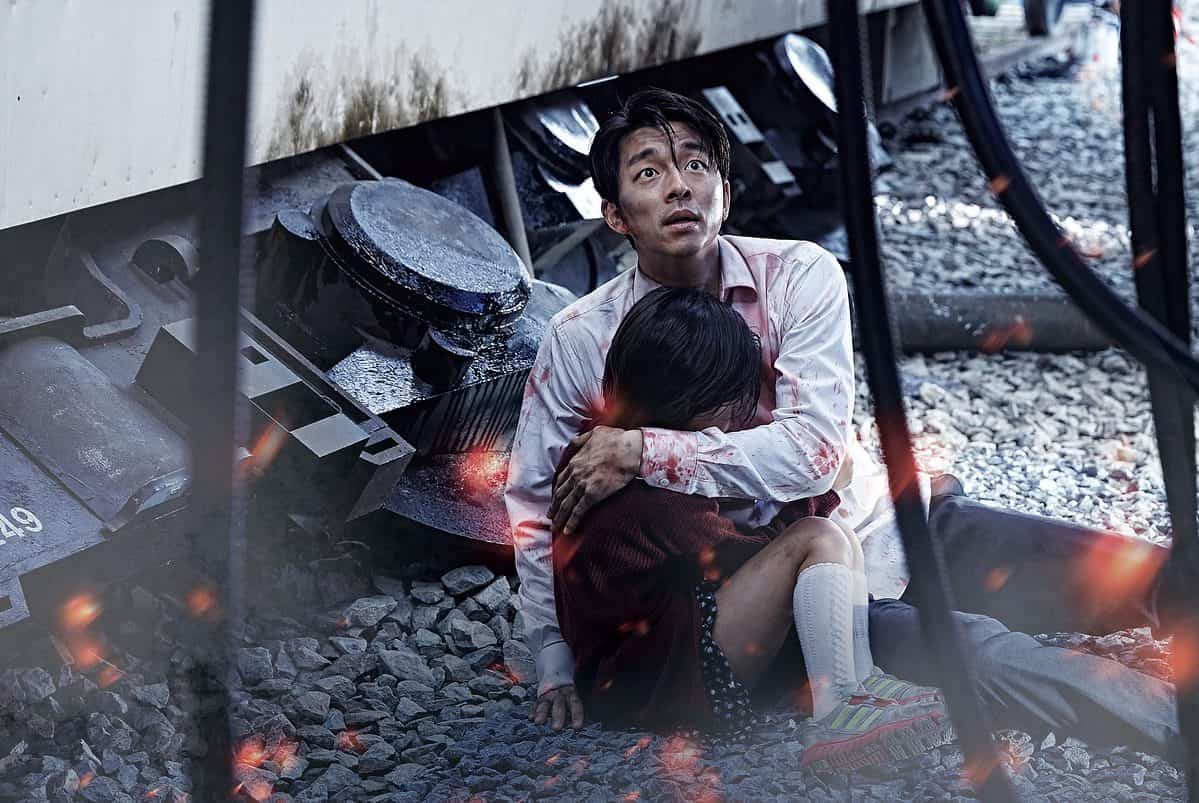 Directed by Yeon Sang-ho, this action zombie flick changed the zombie genre for the better upon its release. It broke the audience record of over 10 million theatregoers, standing as the first Korean movie to have done so. In addition, the film allows viewers a chance to immerse themselves in the story and bond with the characters. It is rare to find a zombie film wherein the audience cares about the main cast to this extent, making the emotional pay-off worth the watch.
It follows a selfish businessman named Seok-woo (played by Gong Yoo) as he agrees to take his young daughter to his ex-wife in Busan for her birthday. This is out of guilt for missing her school singing recital, and he takes her via a train. As this occurs, a mysterious virus spreads throughout the city, turning people into flesh-eating zombies. Chaos ensues when an outbreak occurs on the train, resulting in the most heartbreaking ending seen in a zombie film. This film is so high up due to its tremendous impact on the zombie and horror genres.
Train to Busan is definitely one of the best Korean movies of all time.
1. Parasite (2019)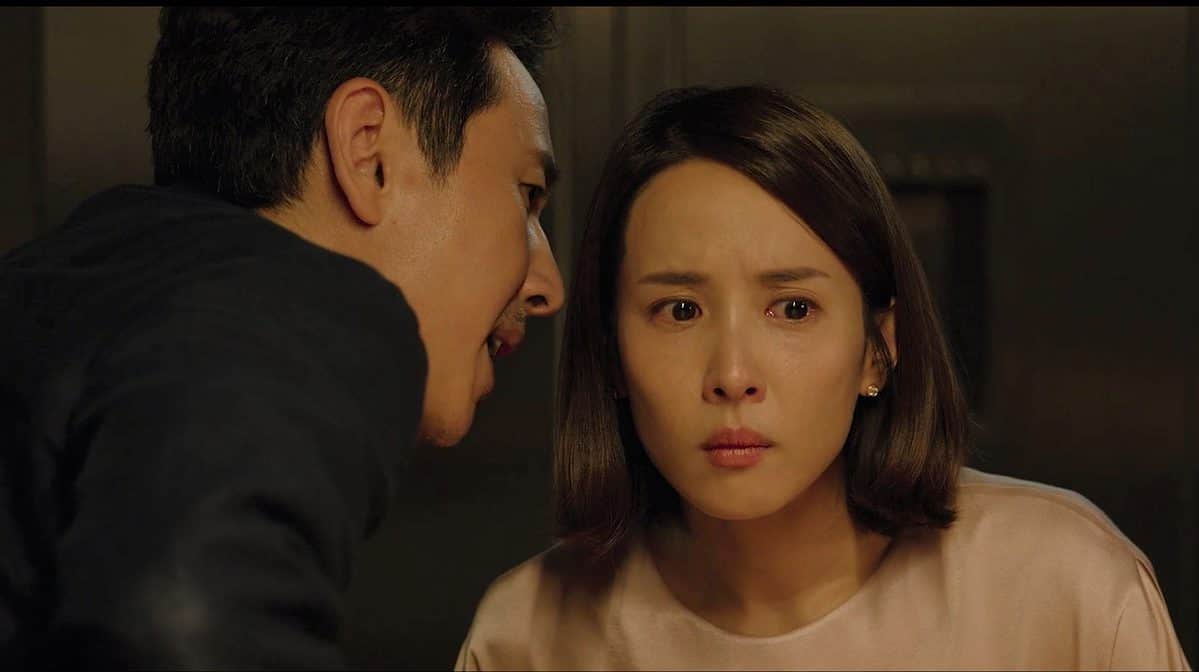 As the first Korean movie to win the Palme d'Or at the 2019 Cannes Film Festival, it deserves its spot as the best Korean movie of all time. And this is besides the multiple other awards the film won and the fact that it grossed over $263 million worldwide. And, of course, the film was directed by Bong Joon-ho, who also co-wrote the screenplay alongside Han Jin-won. He stated that he got the inspiration for the movie from The Housemaid (1960) and the 1930s case of the French twin sisters and live-in maids Christine and Léa Papin, who murdered their employer's wife and daughter.
The film stars Song Kang-ho, Lee Sun-Kyun, Cho Yeo-Jeong, Choi Woo-Shik, Park So-dam, Jang Hye-jin, Park Myung-hoon and Lee Jung-Eun. It follows the scheme of an impoverished, poverty-stricken family that lives in a semi-basement in Seoul. They target a wealthy family and infiltrate their home while posing as qualified individuals. This is to ensure that each family member gets a job at their home so they can experience a lavish lifestyle. The movie offers a glimpse into Korean culture and the darkest corners of humanity. It is a highly recommended watch if you want to check on any of the films on this list.
RELATED: Squid Game: Hundreds Applied For Real-Life Game
What do you think is the best Korean movie of all time?