Sony might have taken the spotlight through its exclusives intellectual property, partnerships, and immense popularity in Asia, in recent gaming history. But Microsoft has been the one disrupting and pushing the industry continuously forward when it comes to gaming. Their efforts seem to have nearly doubled on the last leg of the 8th generation of consoles, since then they have made heavy investments in retaining the title of the most powerful console, acquired multiple prestigious studios, and promoted new technologies. If rumours are true, they are now looking to change the gaming industry again with built-in Xbox's, or Xbox TVs.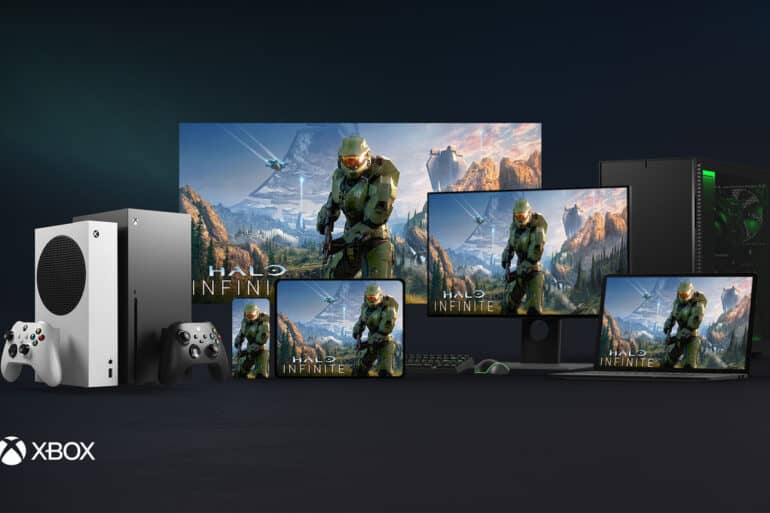 Recent news indicates that Microsoft is working closely with TV and monitor manufacturers to create these Xbox TVs. This technology would allow players to enjoy games from Xbox Game Pass, using only a controller, and without the need for a console. The rumours seem timely as Microsoft also announces an enormous expansion of their server and streaming capabilities, which is the technology that would power the Xbox TVs.
Microsoft has gone to great lengths to promote gaming anywhere, their xCloud project which allows games to be played on phones, or mobile devices, is vastly superior to its counterparts. Their Xbox Game Pass Ultimate has grown with EA Play integrated, exclusive titles, and is also providing gaming options, on consoles, PCs, and recently different browsers.
Such immense focus on mobility and gaming anywhere seems to make the built-in Xbox TVs counterintuitive to the business's recent strategy for gaming, since monitors and TVs are usually static electronics in any household. This might seem awkward at first glance but when looked at in-depth the strategy fits perfectly, and here is why: gaming anywhere, and software dominance.
Firstly Xbox TV doesn't necessarily scream mobility, but it does scream game anywhere. With enough distribution and adopters, gamers would eventually only need an account and a controller to be able to play. This would eventually mean hotels, airports, and the house of any friend or parent with and Xbox TV would have a gaming station, which fits perfectly with the game anywhere approach of Microsoft.
Secondly, software dominance isn't a new business strategy for Microsoft, Bill Gates' company notoriously adopted the same strategy to try and get Windows and Office, in every single computer hardware, and it seems they are trying to replicate it with Xbox now. The idea doesn't really feel that far-fetched if rumours are true, Xbox TVs would essentially run a version of xCloud on third-party hardware, which poses the question is the future of gaming built-in?
The industry as a whole seems to be drifting towards digital solutions, this became clear with all-digital 9th generation consoles, heavy investments in-game streaming options, gaming mobility, and subscription-based services. Since Xbox TVs would be a mixture of digital and physical, the success of that endeavour would be directly attached to the quality of the streaming service or digital machine associated with the built-in console.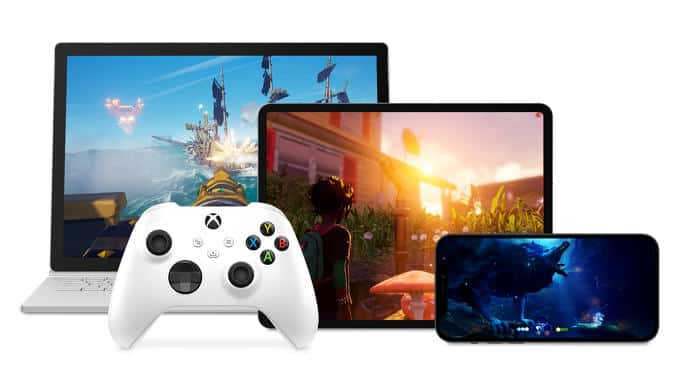 Recent experiences with digital machines and game streaming are still rough around the edges, even if xCloud has presented a good performance, the limitations are still very clear. Anyone who tried those services can eventually feel the difference between streaming a game and playing a game on a physical machine. On top of that, internet-reliant technologies, obviously require superb connections, which are not available to every country in the world.
In the long run, Xbox TVs can become a staple in the industry, but Microsoft, and internet providers, still have a long way to go before they are able to replicate physical console performances through software. These rumours might be true, as they complement Microsoft's strategy towards gaming. The company has made great progress and investments to develop technology that would support this venture, Xbox TVs might not be the future, but the concepts behind it are a certain, yet distant one.