If there's one thing I hope we'll get to see on the next-gen consoles it would be the return of Guitar Hero. It would be so cool to continue those awesome Guitar Hero jam sessions with friends and family on the PS5 and Xbox Series X.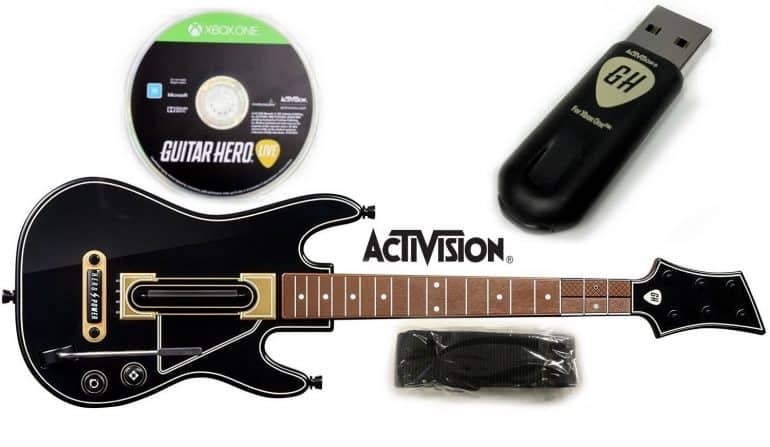 Who can forget Activision and Harmonix's hard-rocking music rhythm game? Guitar Hero, which debuted back in 2005 for the PlayStation 2, allowed players to join the ultimate rock music party with a guitar-shaped controller used to simulate a lead, rhythm or bass guitar.
It's been five years since the last instalment, Guitar Hero Live (which was released on the PS4 and Xbox One back in 2015), and fans are craving a comeback concert.
Here are a few reasons why Guitar Hero on the PS5 and Xbox Series X is a good idea:
1. While there's currently no official announcement regarding the future of the franchise, a new patent filed earlier this year for a music controller by Activision might point to a resurrection of the beloved game:
A music-based video game provides a user-directed sound generation feature. In some embodiments, the user is provided a video game controller simulating a musical instrument, which the user may operate similarly to its real musical instrument counterpart.
This sounds like good news for Guitar Hero fans. It just might mean that the studio is prepping a new design for next-gen consoles.
2. When you consider that the franchise has sold over 25 million copies worldwide and has generated over $2 billion in revenue, it all makes perfect sense. Studios like money and this seems like a guaranteed way to make more.
3. The title has always received positive praise, with aggregating review websites GameRankings and Metacritic both scoring the Guitar Hero Live release around 80%.
4. Rock music isn't dead. With great new music out there, there's definitely an audience for a new game. Just imagine rocking along to Pearl Jam's "Dance Of The Clairvoyants".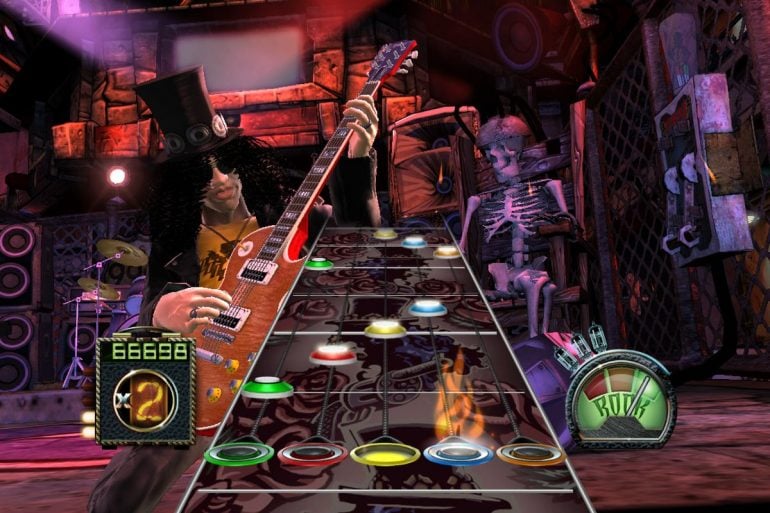 5. One of the main reasons that Guitar Hero halted was because of oversaturation. There were just too many games competing in the genre at the time. We had Band Hero, Rock Band and DJ Hero out at the same time. That's no longer the case.
6. Those pricey controllers would probably not cost an arm and a leg anymore. With technological advancements, it could be that the product could be produced for much less. Either way, even if it wasn't all that much cheaper, when you consider the prices of controllers and accessories available to the PS5 and the Xbox Series X, the Guitar Hero guitars probably won't be considered that expensive anymore.
While many considered Guitar Hero a novelty title and a fad that faded very quickly, there are still many die-hard fans out there – and many more just waiting in anticipation for the announcement of a new game. Whether or not you consider yourself a maestro on the pretend Gibson guitar or just simply enjoy Guitar Hero as a classic party game, it's no doubt a fun game and one we all hope to see revived on next-gen consoles soon.
With Microsoft acquiring Activision, anything seems possible.