Sometimes, things happen for a reason, a season, or a lifetime. In the case of the MCU, it appears like the second option is applicable to critics at the moment. Gone are the days when a Marvel Cinematic Universe movie debuted to more hype than a perm in the '80s. Judging by the last five film releases, only two have received rave reviews. So what's going on?
The recent achievers
Taking a look at Rotten Tomatoes, Spider-Man: No Way Home and Shang-Chi and the Legend of the Ten Rings were big hits with the critics, receiving 93% and 91% critical approval respectively. That's as close to universal acclaim as it comes, since even the greatest film of all time, Paddington 2, doesn't have a 100% critical approval.
But what's the reason for both films being extremely popular with critics? Well, it helped that they were good movies to begin with, but more importantly, they carried the MCU DNA that most people are familiar with. Yes, neither story is similar to the other, but there's a formula that the MCU utilises in most of its films to balance action, levity, and emotional resonance. Both No Way Home and Shang-Chi executed this to perfection.
The outliers
Compared to other solo films, Black Widow has a relatively tame critical score of 79%. It's still higher than Eternals with a 47% and Doctor Strange in the Multiverse of Madness which sits at 78% at the time of writing. While Black Widow and the Multiverse of Madness are still rated Fresh, it's surprising how poorly Eternals was received by reviewers. Yet, it should have been expected since it wasn't an MCU film at its core; in fact, one could argue that it shared more in common with the DCEU in its setup.
Doctor Strange 2 is likely being given more leeway due to the familiarity of its lead character; however, many of the criticisms levelled at it were present in the discussions about Eternals. For one, a lot of critics aren't happy that it doesn't play out like a typical MCU movie, since the whole look and feel of the film is very Sam Raimi in its approach. And two, many are shocked by how it plays out like a horror movie with genuine scares and a heavy focus on witchcraft.
Again, Doctor Strange in the Multiverse of Madness isn't receiving a critical bashing and many other films would be more than happy with its current Rotten Tomatoes score. However, there's no denying that it is below the average expected for MCU movies.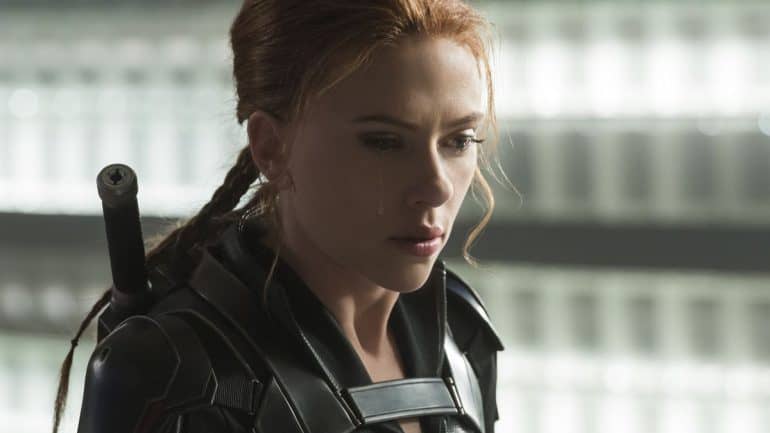 Should there be a reason for concern?
Absolutely not. At the end of the day, critics don't bring in billions of dollars at the box office. The fans are the ones who decide if a film succeeds or not.
Additionally, it's good that the MCU is getting lukewarm reviews because this means it's experimenting and trying new things. While there are many people—critics included—who want the same movies regurgitated over and over again, a franchise needs to evolve to have longevity. There's been a constant chatter about superhero fatigue and the only way to combat this is through innovative and new stories.
As many fans have discovered over the years, a Rotten Tomatoes score does not correlate to a film's quality. Many popular franchises haven't needed the critics' support to become successes—look at Transformers as a notable example—and the MCU certainly doesn't either.
Tell us, do you think critics are falling out of love with the MCU? Let us know in the comments section.